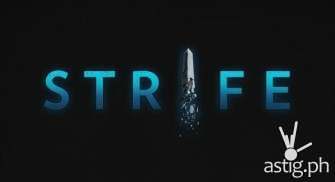 I remember back in the 1990's when the popular online games then were Donkey Kong, The Legend of Zelda, Doom and even Counter Strike which I used to play a lot. Now more than 2o years later and we have STRIFE!
In its recent media launching at Imperium e-Sports Bar in Ortigas, online game Strife, now a free to play MOBA (multiplayer online battle arena) developed by S2 Games, has entered Open Beta in Southeast Asia including the Philippines. Anyone can play the game for free simply by registering an account and downloading the beta client.
Strife features deep, collaborative gameplay and includes purchasable cosmetic upgrades. S2 focused their knowledge and industry experience on an engaging, enjoyable, team PvP game. One key design goal was to evolve the genre to create a more accessible MOBA with a high skill ceiling.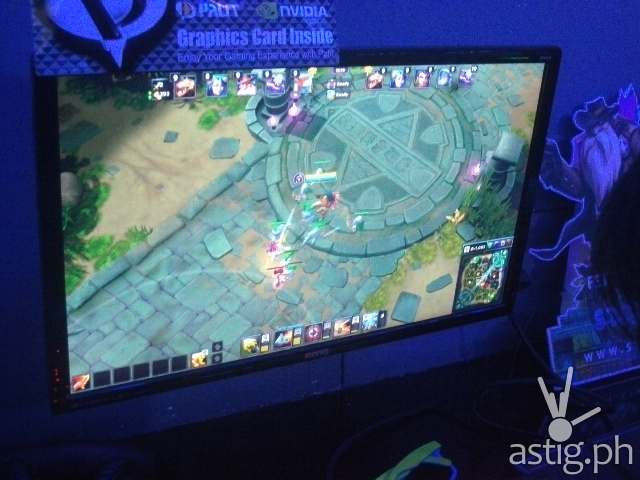 Level Up! Games PH general manager Jake San Diego headed the team in welcoming the great news released by Asiasoft Corporation, the leading online entertainment provider in the Southeast Asia region. San Diego also thanked everyone who attended the media launch and invited us to try out Strife for ourselves.
Strife's product manager Gian Adriano an avid gamer himself shared with the media and bloggers that in this edition of Strife,  three unique features are in-store: gold-sharing, pets and crafting.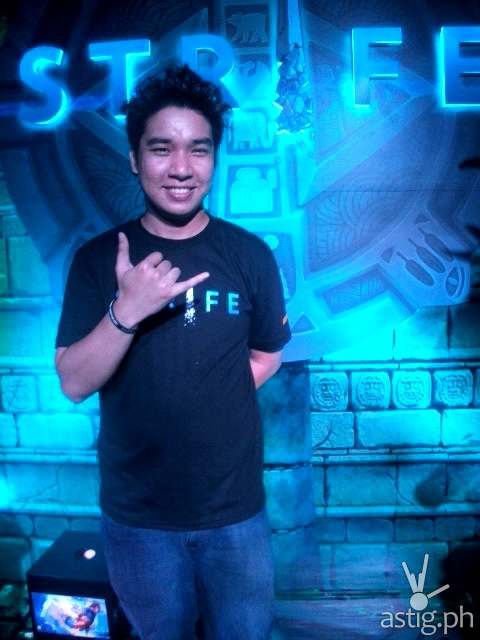 "We want to gear away from the toxicity of MOBAs, where you get trash-talked by your opponents or worse—your own teammates. That's why we created a new system," he emphasized.
MOBA video games has evolved in which a player controls a single character in one of two teams. The objective is to destroy the opposing team's main structure with the assistance of periodically spawned computer-controlled units that march forward along set paths.
As we were trying to get to know more about Strife, five lucky combined gamers and members of media each won cool colored headsets courtesy of Razerzone.com during the Game Time portion. Questions ranged from showbiz, current events, sports, gaming and would you believe math?! My fave subject, hehe!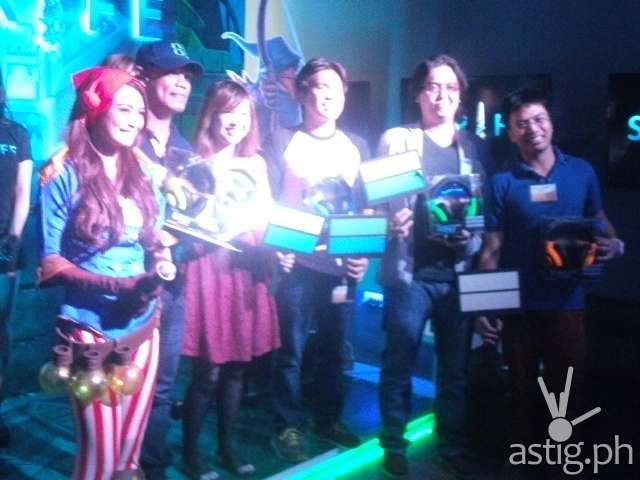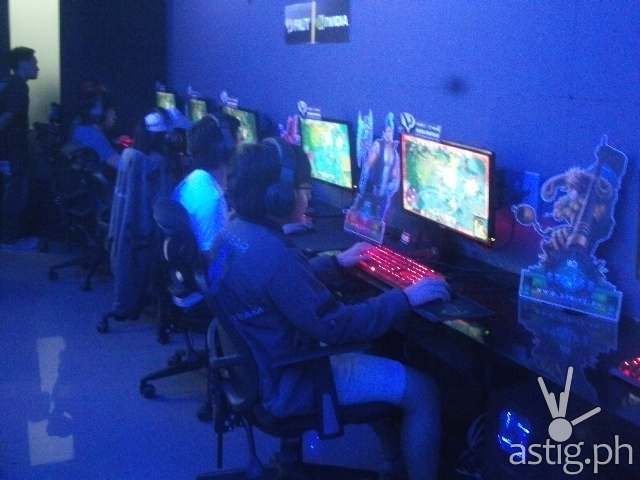 My favorite portion of the launch was an actual gaming demo between two hardcore MOBA gamers IPT and Wargods who battled it out and won by the latter. These very young but serious gamers are often sent to international gaming
matches. Asteeg!
The organizers are aware how toxic and stressful these games are, so they also hired a few masseuse for a relaxing massage after playing. More guests won raffle items of gaming keyboard, mouse, and wireless headset from Razerzone.com. My better luck next time! 😉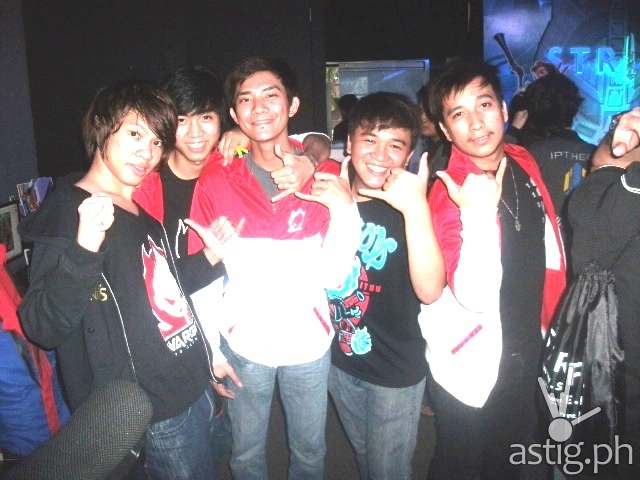 Strife offers a rich experience that rewards everyone on the team for their role in victory. New features launching with Open Beta include single player content that allows players to interact with Strife's lore, a companion app that allows players to check stats, craft items, and earn free resources from anywhere, and a partnership with Curse Voice to allow players to easily connect with friends.
Strife can be best explained by examining the globally beloved sport of Soccer," said Marc DeForest, CEO and Co-Founder of S2 Games. "The way I'd play soccer with my kids is completely different from the way I'd play competitively in college or the way World Cup teams battle professionally. We designed Strife to be a game as accessible as soccer, to be enjoyed by players of all skill levels," he concludes.
To learn more about Strife and to download game client, just visit: http://strife.playpark.com/en/ Playweb Games Inc. is the publisher and operator of all game titles and services under Level Up! brand in the Philippines.
I am more convinced now and have better understanding why online gamers mean business even if it takes them to play hours on end! But remember to also rest and get a nice massage too … Happy gaming guys!!! 🙂 🙂 🙂