One month ago, I had a one-way ticket to a country miles away from home with my whole life packed in a backpack and a messenger bag. After 2 hours of plane travel, I found myself in Ho Chi Minh, Vietnam, braving the loneliness, understanding bus signages that looked like hieroglyphics, but most of the time convincing myself that I was not dreaming. It was a strange, overwhelming feeling having one of my life's greatest dreams come true – to solo backpack SOUTH EAST ASIA.
Yes, it was last year when I made a bold decision that I want to do something new that would feed my adventurous soul. I was inspired by a lot of solo travellers, popularly coined as "solo backpackers." who are making waves online because of their awesome travel tales and photographs. I told myself that I want to be there and experience every millennial's life peg – ultimate YOLO-ing.
But Why South East Asia? 
While I acknowledge the fact our country is beautiful and a lot to offer, I want to see the other side of the world in a new and different perspective. I wanna go unfamiliar places, experience new culture, meet new people and feel stranger about all these things and the perfect place is – our neighboring countries.
The Preparation Stage
The first thing to do was to book a flight. Fortunately, a low-cost airline released their promo. I booked a oneway plane ticket to Ho Chi Minh, Vietnam also known as Saigon City as my entry point. The only problem that I had was the return flight. Fast forward, another low-cost airline offered a flight back to Manila from Bangkok, Thailand with a 12 hour layover in Singapore. So my route went like this: Vietnam > Cambodia > Thailand > Singapore. But the problem was, I only have one week in my vacation leaves so I have to squeeze in everything. To put it in a nutshell, I had a hectic itinerary to accomplish.
So I prepared everything. From 8 day itinerary, maps, accommodations, tours, contacts up to the things I'm bringing in- traveller's backpack, messenger bag where I can put valuable things (wallet, passport etc) and the most important among them all – my selfie stick and phone camera to capture every moment.
The Dilemma
But here's a problem. I'm a solo traveller so who will take my photos? I have learned that aside from selfie stick, I can attach a tripod with it. One problem solved and another dilemma came in. My 2 year old phone is deteriorating and can't capable to shoot clear photos anymore in both selfie and back cameras. I had no money to replace it and buy a new one since I put already whatever I saved in my travel expenses.
Thank God that there's a Supermom! She let me borrowed her Oppo Neo Series phone. We exchanged phones for a while and promised to bring it back as soon as I went home.
My First Steps
I arrived in Ho Chi Minh International airport around midnight. My plan was to go immediately to a Vietnamese province, a 5 hour travel from the city, in the morning. I'm on a budget travel and I had no place to stay so I just decided to sleep in the airport. The trip was my first touchdown to another country and another "first" was I am sleeping in the airport. Before my eyes closed to rest,  It suddenly occurred to me that I was really travelling alone and no buddy to count with. My only best friend was only myself and I have to pull this off.
Exploring Mui ne, Vietnam
As I said earlier, my first stop was in Ho Chi Minh, Vietnam. I told to myself that I wanna explore the countryside of each country more than its famous cities. I made that happened.
After I slept in the airport, I immediately went to the bus station which will take me to Mui Ne, a favorite countryside destination in Southern Vietnam. I travelled almost 6 hours but it wasn't a hassle at all because it's a sleeper bus. Another first on this trip.
I arrived in Mui Ne at afternoon. I took a quick dip in the pool and the nearby beach, ate a lot of my favorite sea food and slept early since I have to wake up early to catch up the sunrise in a popular tourist spot in Mui ne.
Fast forward, I woke up very early at 4am in the morning for an early tour. It was a long drive towards our first destination so I had a lot of time to talk to my seat mates in the jeep to which all of them our Chinese students from China. They were so warm and fun to talk with.
We arrived at White Sand Dunes before the dawn. It was a vast field of beautiful white sand. Sad to say that the sun did not came out since It was cloudy in the morning  but the place did not disappoint. I had  a great time taking pictures, pictures and more pictures! Extra fun was riding in adrenaline pumping ATV.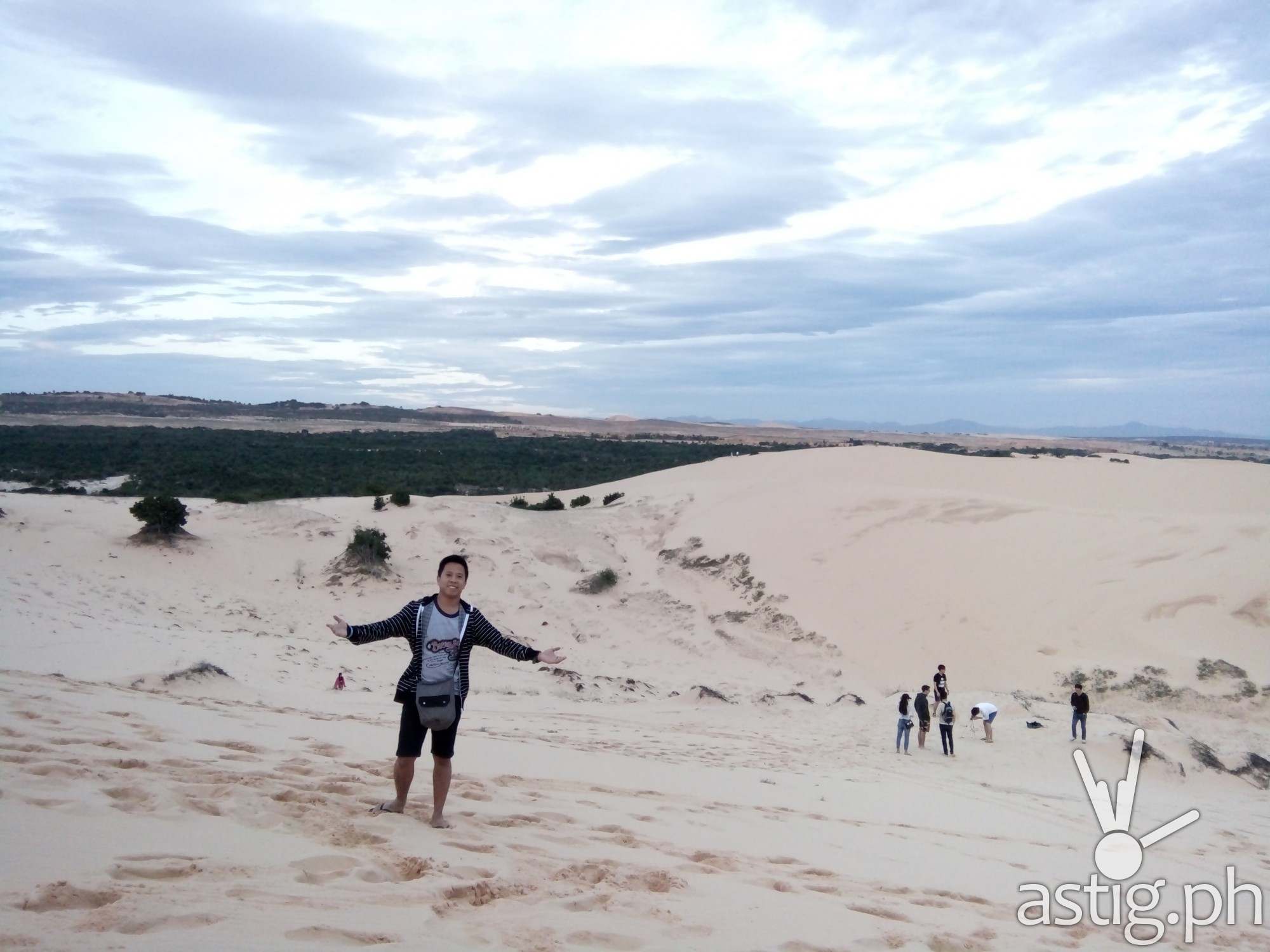 Right after, I went to Red Sand dunes. It was also a vast sand dune of brownish red sand. It feels like I was in an Arab country. Then, I went to Fishing village to immerse myself in vietnamese fishermen activities and my last destination greatly surprised me – The Fairy Stream. It was a long stretch of a shallow river stream. I was wondering why tourists were walking on a muddy stream. To my surprise, it wasn't mud at all. The thing under the water is not a soil but a red sand. Locals said that it is the "only" in the world.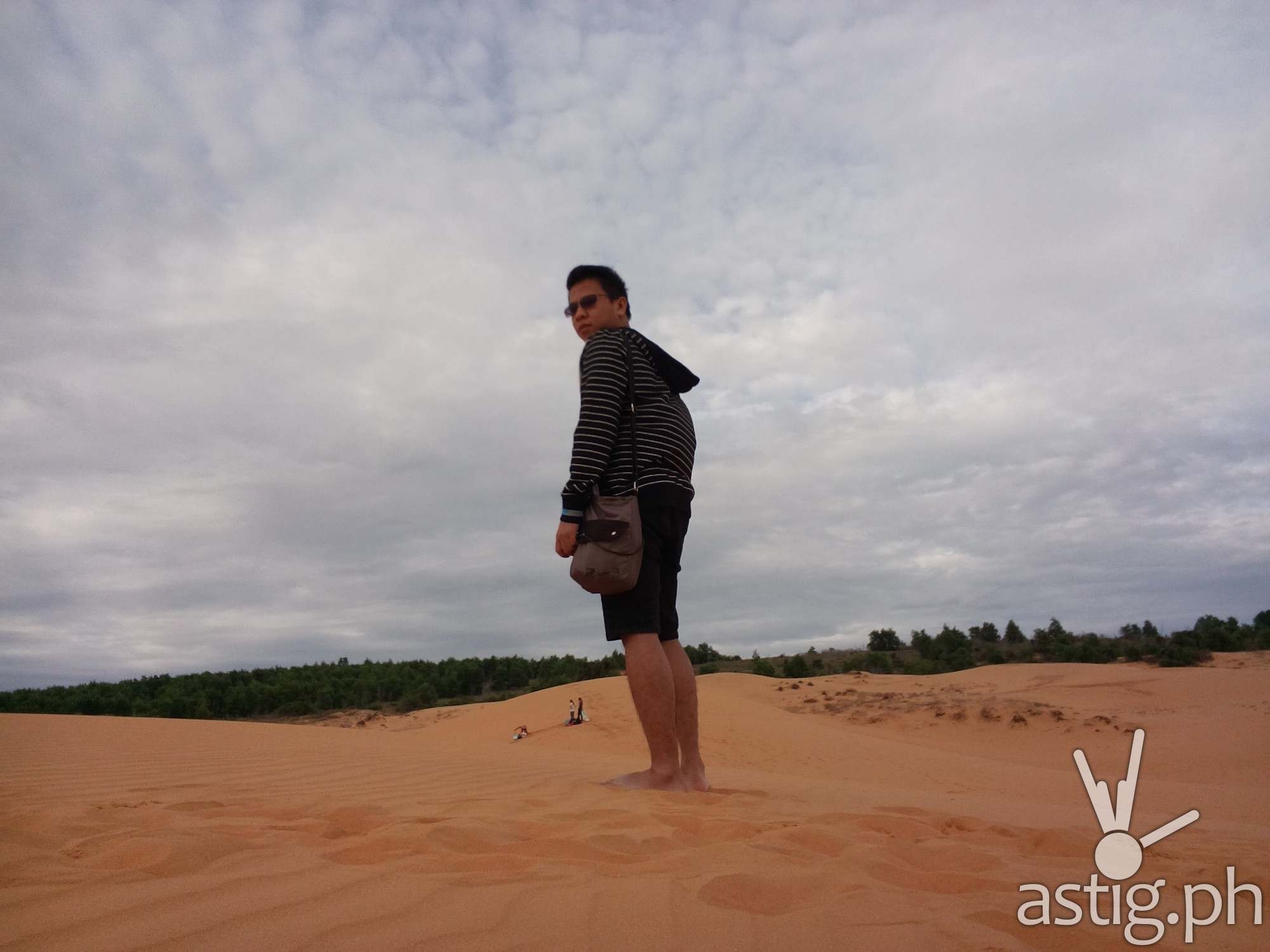 What I enjoyed most was the 2km walk in the stream with a beautiful waterfall at the end of the journey.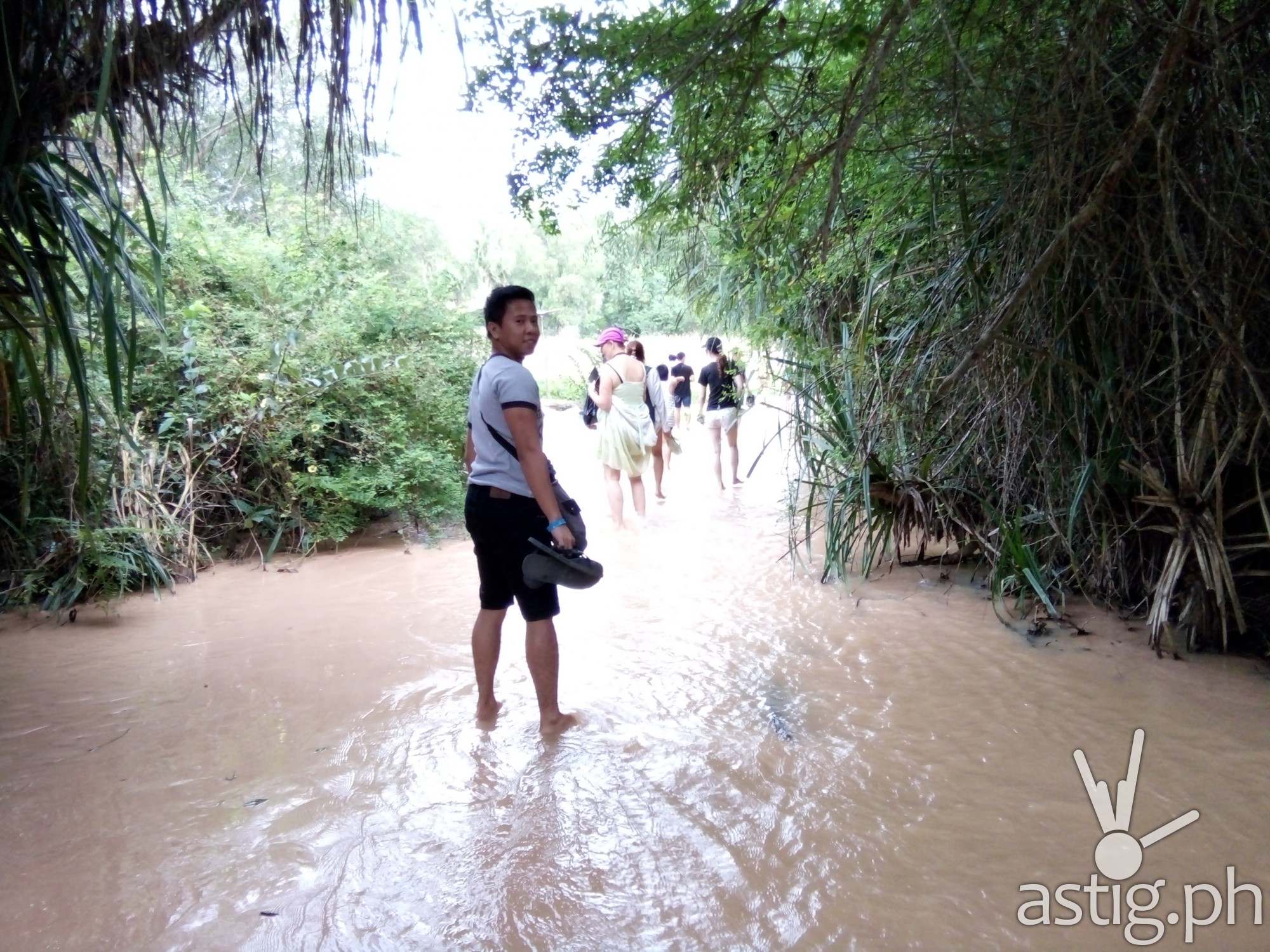 After the tour, I immediately went back to my hostel to enjoy swimming in the nearby beach before I leave for Cambodia.
Coco Beach did not disappoint with its pristine and clear waters.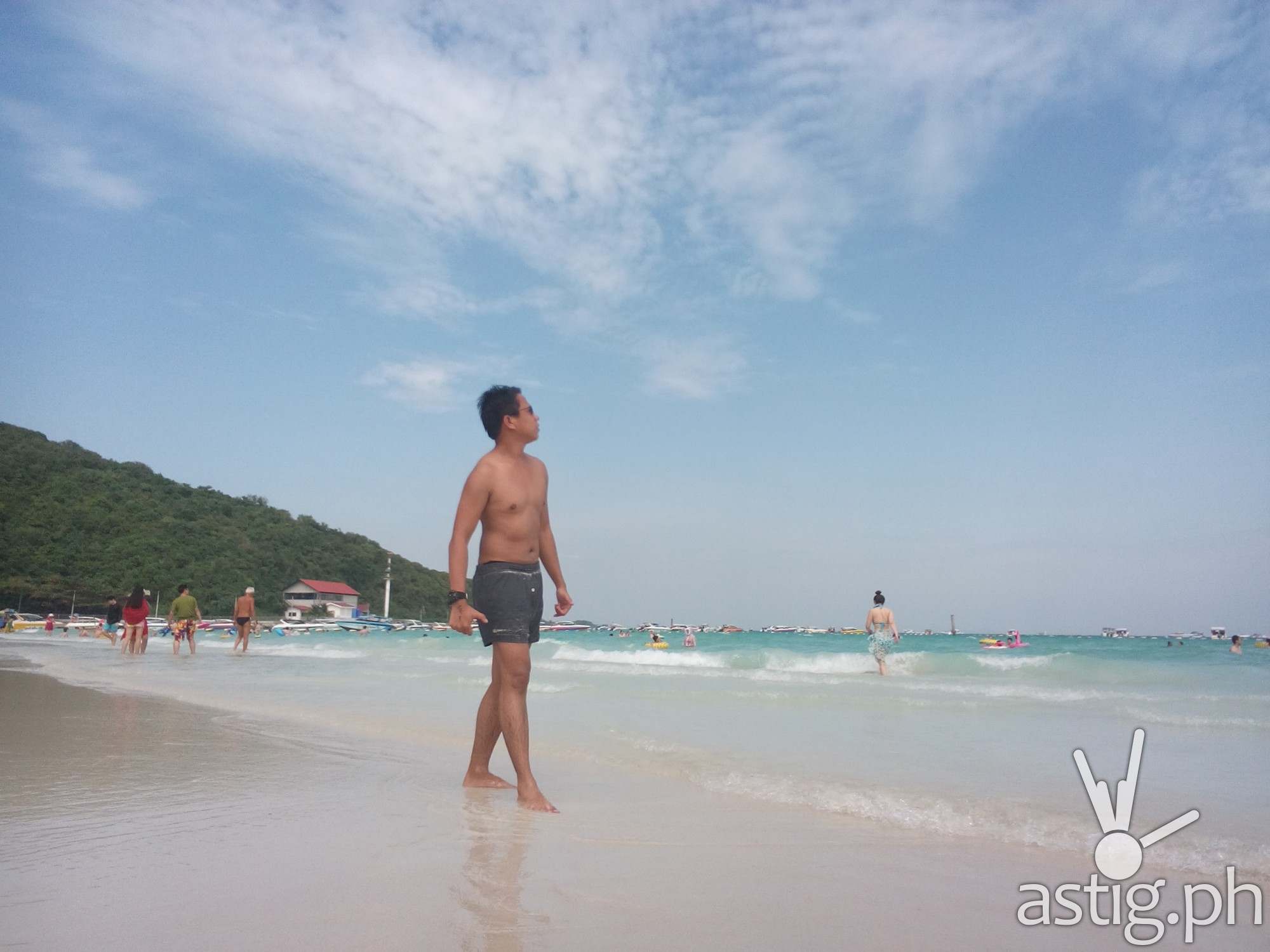 Mui ne is now my favorite destination with a lot of adventure and beautiful sceneries to offer.
Alone but not "Lonely"
I remember Pico Iyer saying that there is wisdom in stepping back from life and looking at it at a distance; like your life is a TV screen and you are the spectator. Then the invitation is to pause, reflect and make sense of life's event. As what my mentor always asks me, what is this particular event in your life teaching you?
This is my attempt to answer that question.
For one, I realized it turns out that this space of just being with myself provides me the opportunity to be confronted with some realities of who I really am.
I began to have more time for self-reflection and self-conversation which is an opportunity I get from being away from a lot of things I find so familiar. In this solitude, I had the opportunity to attempt to answer some of life's difficult questions like "what are you truly passionate about?" Or, "What are you here for?"
And in this difficult conversations in solitude, I discover new things about myself, things that surprise me and things that I know I need to change. This is the essence of travelling alone, you get to discover yourself more than the place you are going into.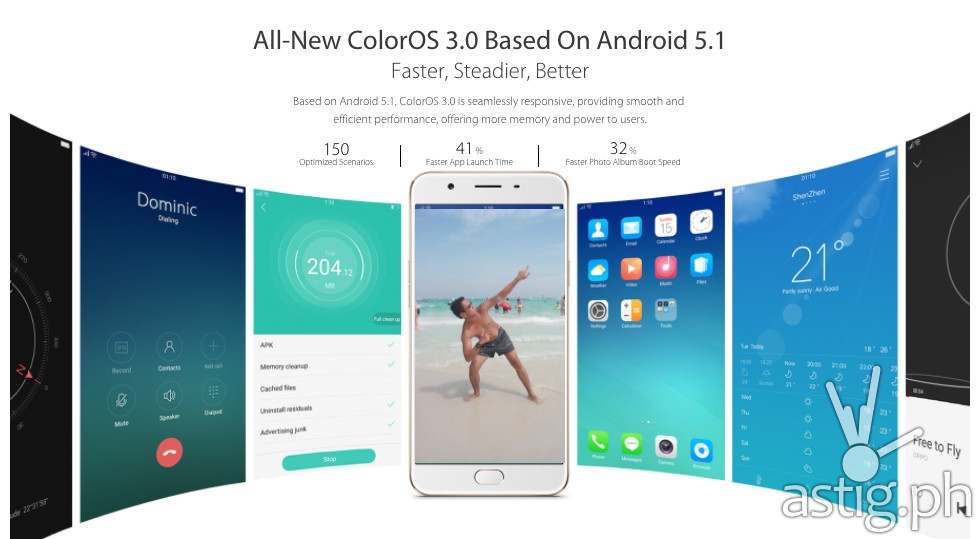 But did I really travel alone?
Not at all, because I considered my selfie stick, tripod and Mom's OPPO Neo7  as my travel buddies. In times of boredom and solitude, they were the ones who were there.
OPPO Neo7, aside from the its the one who provided me good and quality photos, it gave me good music and a long battery life which I know The Oppo F1s has a lot more to offer.
With Oppo F1s also dubbed as the "selfie expert," I don't have to worry on my selfies and my favorite landscape shots. It features a 16MP camera on the front with an awesome add-ons like "Selfie Panorama" mode and "Beautify 4.0," which automatically retouches your skin.
It also include 3GB of RAM, 32GB of storage, dual-band Wi-Fi b/g/n, Bluetooth 4.0, USB OTG, GPS, and FM radio. With the newest technology of MediaTek's MT6750 octa-core SoC  featuring eight ARM Cortex-A53 cores running at 1.5GHz
I have already tested using Oppo overseas and using Oppo F1s would be a great addition to my growing passion to travel the world.
Where to go next? I'm sure a summer adventure with Oppo  F1s would be really exciting!