After months of teasers, OPPO Mobile was recently launched in Manila the grand OPPO-way. The major ballroom of Sofitel Hotel and its premises were transformed into a huge OPPO showroom packed with its variety of mobile phone units and a timeline display how the Chinese mobile giant officially registered globally in 2001.
The OPPO Find 7, which is the flagship premium smartphone of the Find series initially introduced last month in Beijing was the star of the event. Its body frame presents a pure and natural ink-like display that perfectly blends with the shiny black panel of the unit.
It is made of the latest aerospace qualified Titanium Aluminum alloy for increased strength, better screen protection, excellent heat dispersion and a more solid grip for users. The two sides of the smart phone are also designed to make it naturally smooth with light flowing freely, striking the perfect balance between art and comfort.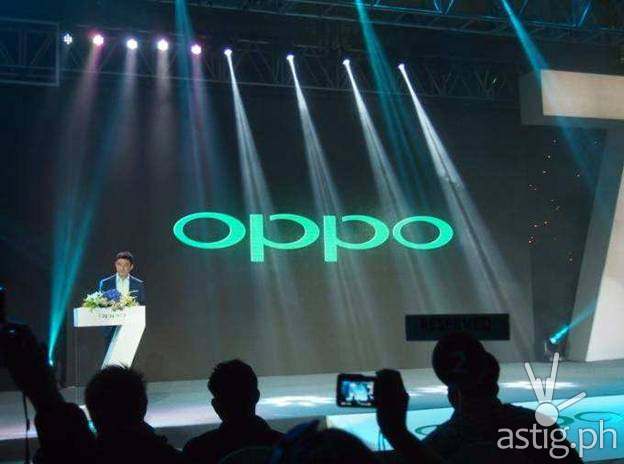 OPPO Find 7 technical specifications
Here's a quick run down of the features of the Oppo Find 7:
5.5-inch screen
QHD display 2560 x 1440 resolution, 538ppi
Color OS (based on Android4.3)
Qualcomm Snapdragon 801 (MSM8974AC) chipset, Quad-core, 2.5GHz processor
3GB RAM
5MP Blue glass front camera
13MP Blue glass, Sony 2nd generation stacked sensor rear camera
3000mAh Rapid Charge, Lithium Polymer Battery
GPS/Bluetooth4.0/WIFI/OTG
GSM/WCDMA/LTE
SRP – P25,990
OPPO executives who added spice to the product launch included Katrina Li, Overseas Brand Director, Jeoy Zhao, ColorOS Director, Zhao Han, Product Manager and Philippines OPPO Mobile Technology Inc. CEO James Ma, who to the delight of the guests performed a special OPPO team dance number alongside with OPPO's Chinese/Filipino staff clad in apple green polo shirts.
OPPO's latest mobile phone adopts the TOL (Touch On Lens) one glass integrative binding technology where each small piece of glass is individually polished and bound in a solution.
"It's Quad HD resolution will bring life's most precious moments in captivating vivid detail," according to Mr. Zhao Han.
To users who love taking pictures, the Find 7 creates limitless photographic possibilities with the 13 megapixel camera that includes a 50 megapixel software enhancement feature with the PI 2.0 technology that allows the Find 7 to pick out the best parts of 10 consecutive photos and combine them to make a crisp 50 MP ultra-HD image. The video is also at an incredible 4K resolution with HDR and slow motion capabilities.
OPPO's Find 7 is also the first mobile phone that features the new and exclusive VOOC rapid charge technology which significantly increases charging speed by up to 400 percent! It includes a 3000mAh battery, customized circuits, battery cells, 7-pin USB port, data cable and a smart adapter.
"This boosts Find 7's battery life to 75% within 30 minutes, which is 4 times faster than conventional chargers. This technological innovation will allow Find 7 users to enjoy a 2 hour phone call after charging for only 5 minutes," added Mr. Han.
The mobile company's vision is to become a world-renowned corporation and exemplify the vitality and longevity of Chinese enterprises to the world.
The Find 7a, which is a start-up unit to Find 7 has a selling price of P22,990 and will be available at OPPO's stores and dealers starting mid-April 2014.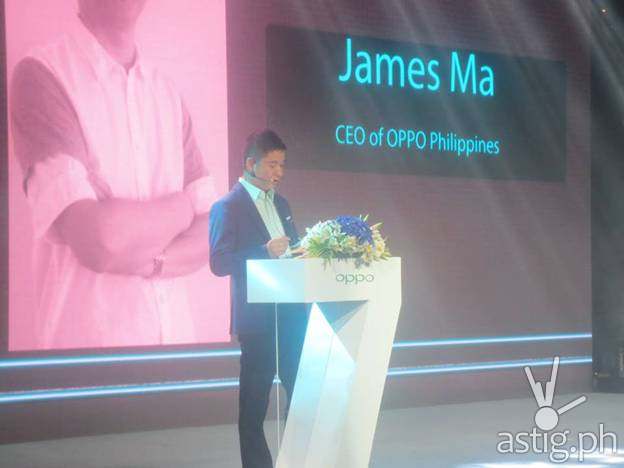 "OPPO is very excited to enter a very mature and adaptive smartphone market like the Philippines. With Find 7, OPPO is offering Filipinos an amazing mobile experience with our finest and most innovative smartphone to date," shared Mr. Ma.
With a brand slogan "the art of technology", OPPO aims to make customers feel the charms of high technology. The brand aims to reach out to customers who are young and pursues modern lifestyle, who are meticulous, young at heart and innovative.