MANILA, Philippines – Indeed, the global health crisis reinforced that health is vital in every person's life. With many areas in the country, particularly Metro Manila and its neighboring provinces, now placed under Alert Level 1, people are starting to return to their trusty fitness facilities to remain healthy and strong.
However, with all the hustle and bustle of our fast-paced life, it is easy to lose track of what means the most–our health and well-being. The good news is that there are now more reasons for you to get on your way to a healthy and active lifestyle–whether by hitting the gym or doing some exercise routines at home. Aside from developing smart wearables to help Filipinos get their healthy and balanced lifestyle back, the global smart device brand OPPO collaborates with the world's largest and fastest-growing fitness franchise, Inspire Brands Asia, more commonly known as Anytime Fitness Asia, to promote and enable Filipinos' overall fitness and well-balanced lifestyle.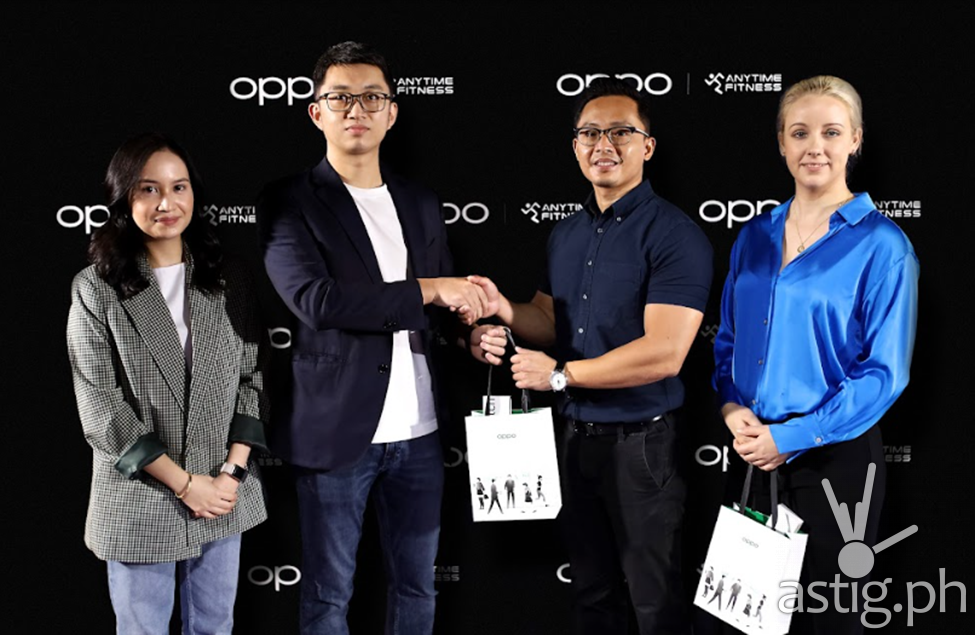 "The current health crisis emphasized, even more, the importance of having a well-balanced lifestyle. With this collaboration, OPPO aims to encourage Filipinos to lead this kind of lifestyle with our wearables as it helps them track their work and play, night or day. This makes it more convenient for us to stay healthy and strong, especially amid these uncertain times," said Chiqui Tapawan, Head of Marketing Communications of OPPO Philippines.
Through this partnership, OPPO users registered in the My OPPO app and OPPO employees can now enjoy 10% off for every minimum contract of 12 months when joining Anytime Fitness-owned clubs and franchise branches. The payment scheme can still be in full or installment while using debit or credit cards as a mode of payment.
From April 2022 to April 2023, the exciting offer is available for in-club sign-ups of new members, where MY OPPO app members and OPPO employees can also take advantage of the waived joining fee.
But wait, there is more! OPPO and Anytime Fitness are giving away 7-day free passes via the My OPPO App from April 8 to 15 as an opening promo.
OPPO also has something in store for Anytime Fitness members and employees. Starting April 15, 2022, until April 15, 2023, they can now revel in 20% off on every OPPO IoT device when they shop at select official OPPO Brand Stores. The same discount applies when they order through OPPO's e-commerce shops on Shopee and Lazada.
"We have always been committed to promoting the overall fitness of Filipinos so that they can have stronger and healthier bodies. Our collaboration with OPPO is a testament to this commitment, ensuring that we can continue serving our mission to help everyone lead a healthy, strong, and well-balanced lifestyle. We are looking forward to what this collaboration may bring in the future to empower all of us further," Stephanie Sale, Philippine Country Manager for Inspire Brands Asia.
In addition, OPPO and Anytime Fitness are also producing a 10-part short Digital Workout Series, coming soon on the OPPO Philippines YouTube channel and Anytime Fitness digital platform, AF Connect. This mini series will feature top Anytime Fitness coaches with their customized workouts using the OPPO Watch Free, showcasing how the IoT device can give its users more efficient ways to achieve their goals when it comes to health.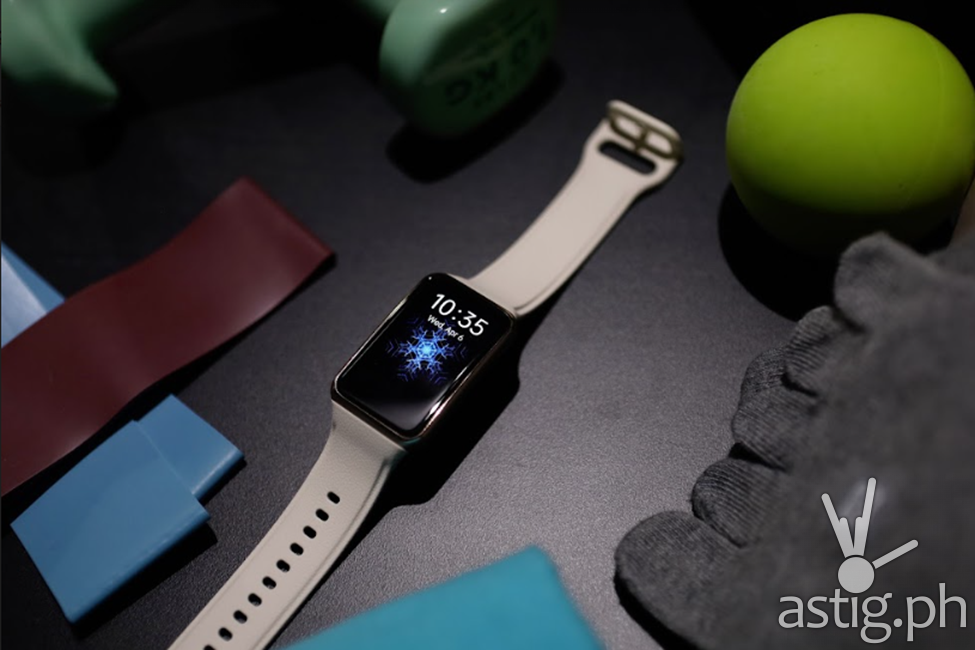 The OPPO Watch Free is the newly released smartwatch of OPPO, which has a 1.64-inch AMOLED HD screen. As it is equipped with an optical heart rate sensor that can cater to over 100 workout modes and is integrated with running courses, it assists users in attaining their goals of having an active lifestyle. It is also packed with a 24-hour heart rate monitor that gives an alert whenever its users are exhibiting irregular heartbeats.
Available in Vanilla and Black colors, it comes with OSleep, which monitors and analyzes its users before, during, and after bedtime. It also provides sleep reminders, 5-minute videos for relaxation, and features AI Outfit Watch Face 2.0 to deliver personalized watch faces. Its battery can last for 14 days and has a suggested retail price of Php 5,499 in all OPPO Brand Stores and e-commerce shops.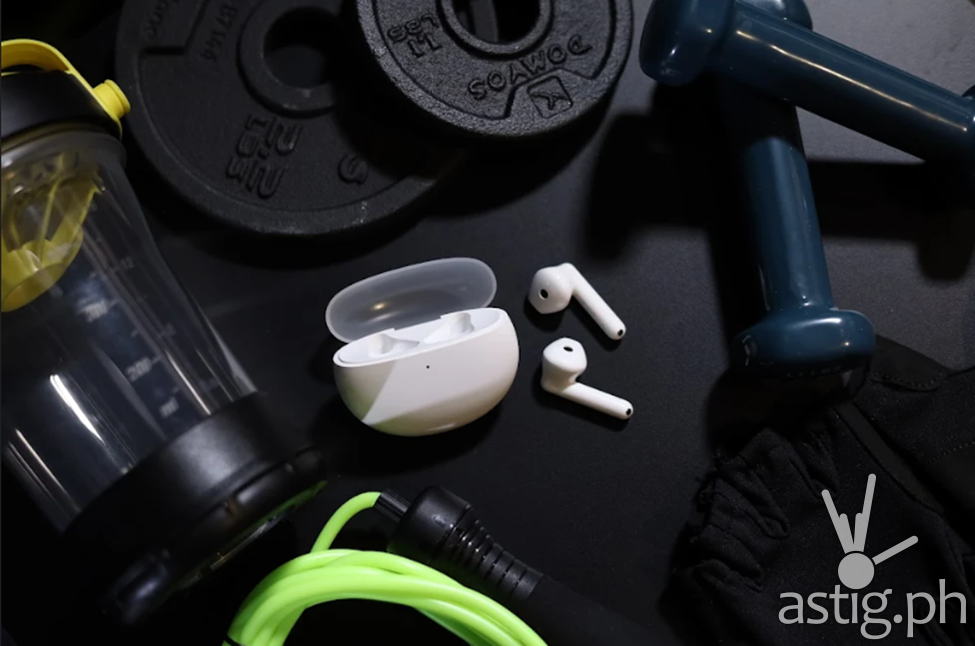 Aside from the OPPO Watch Free, OPPO also has its latest wireless earbuds, OPPO Enco Air2. Equipped with a 13.4mm large composite titanized diaphragm driver, it provides higher sound quality that promises its users a one-of-a-kind music experience. It supports two Enco Live Sound Effects, which include Bass Boost and Clear Vocals.
With an ergonomic design that perfectly fits the user's ear and only weighs 3.5g, OPPO Enco Air2 is comfortable to wear. It also has Bluetooth connectivity, and AI Noise Cancellation, and can play music for up to 4 hours. However, with its case, users can charge the earbuds numerous times, delivering 24 hours of music experience. It has a suggested retail price of Php 3,499 in all OPPO Brand Stores and e-commerce shops.
So, what are you waiting for? Do not miss this awesome chance to grab these incredible wearables to lead a well-balanced lifestyle. Head to the nearest OPPO Brand Store now or check out OPPO's e-commerce shops on Shopee and Lazada!