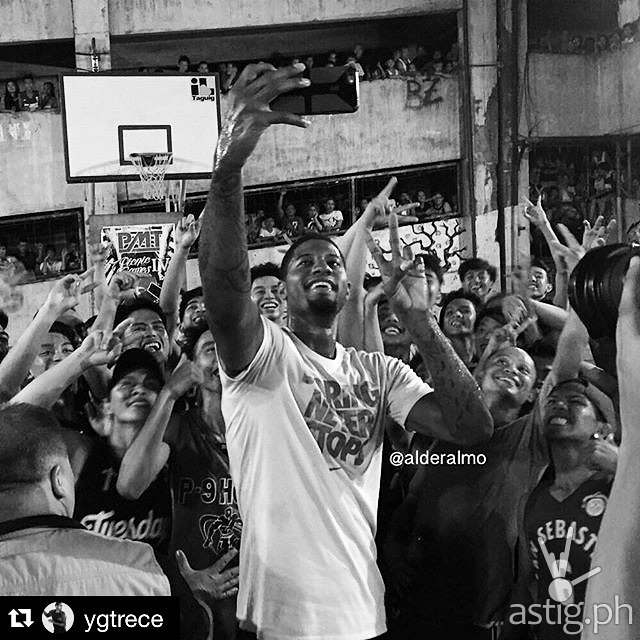 Welcome back to Manila…Indiana Pacers' PAUL GEORGE!
Paul flew in town this weekend from Beijing to attend to his duties as one of Nike's promoters to Rise, a reality documentary basketball program.  In his Instagram post and selfie photo, Paul thanked the kids and people of Barangay Western Bicutan,  Tenement Compound in Taguig City.
He even gave out exclusive invites to 20 lucky kids to come and witness the opening of House of Rise. Paul participated in the Tower Ball yesterday Sunday, straight from the airport as part of his China and Philippines summer tour to ignite Asia's passion of in basketball in the 2015 Nike RISE tour.
"I love it here. The people here are amazing. Thank you for coming out and supporting me," expressed a happy Paul George to the overflowing crowd of basketball enthusiasts. He was last here for the first ever Manila pre-NBA season match against Houston Rockets and his team the Indiana Pacers back in November 2013
Launched last month, RISE hopes to inspire young Filipinos to discover that the ability to rise is in everyone, raise their game and realize their true basketball potential.
 This is the first time Nike is bringing such an opportunity to Philippines' young street ballers. Through a nation-wide search, Nike scouted for young talents and provide a platform to inspire and enable them to rise above their limits.
"True to Nike's mission to bring inspiration and innovation to every athlete, Rise will encourage and provide opportunities to everyday athletes to go beyond their comfort zone. The selected Rise players will try out the latest product innovations, as well as access to professional training through coaches and athletes. Through Rise, we will enable and inspire athletes to rise beyond their limits and realize their full potential," says Patrick Reyes, Country Marketing Manager of Nike Philippines.
Lifestyle of an athlete
During the six weeks, the Rise players will be immersed in a Nike athlete's experience, living and training together. Nike will bring the best in training and inspiration to 24 of the best from the try-outs. The training is led by Chot Reyes as Head Coach, and Jimmy Alapag as Assistant Coach. It will encompass technical training, as well as strength and conditioning sessions. There will also be guest coaches and mentors as part of the six-week training program.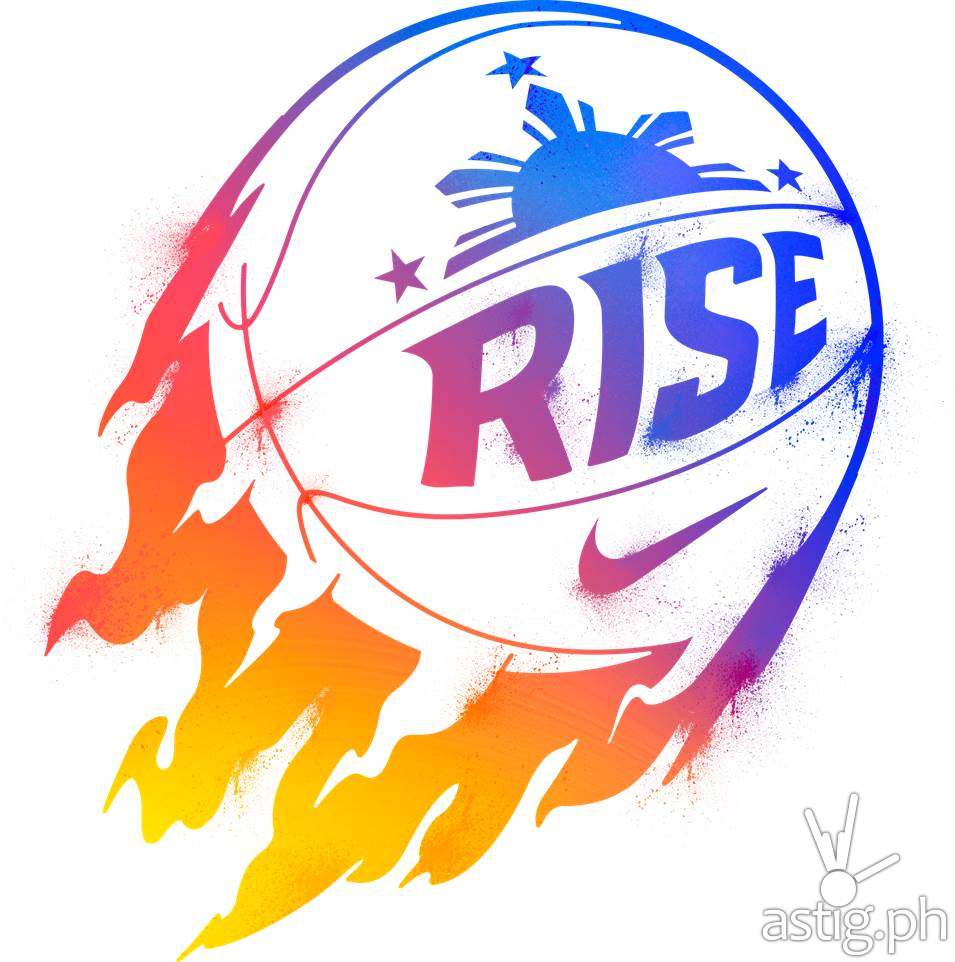 House of Rise
House of Rise will be the centre-point of the campaign, and the main training ground for Rise players. Players will train and hone their basketball skills and abilities there in a tailored training program by the Coaches. Rise players will benefit from the elevated training tools, digitally enabled to provide insight into an athlete's technical performance through speed, shooting and basketball IQ. It will also celebrate the culture of Basketball – both globally and locally.
Star forward Paul will lead the House of Rise inauguration today, July 20, and at the same time present the Top 24 Rise players to the media. During the Finals, there shall only be the Top 12.
Basketball innovations
Nike Rise players will be enabled with the best Nike Basketball product innovations that include both training apparel and footwear. An exclusive curation of t-shirts and footwear for Nike Rise merchandise are now available at selected Nike stores.
Follow the Rise journey
The audience can follow the journey of Rise on TV5, every Sunday starting July. For behind-the-scenes and additional training content, go to Nike.com.  Keep track of online content through #Rise.

I am very excited to see Paul George upclose again after two years. A selfie with him would be an ultimate bonus during the presscon coverage to be held at Nike's  House of Rise. Thank you for the personal invite Ms. Tessa Jazmines. of Team LARC.


Photo Credit of Paul George selfie by Ian Celis. Super thank you, Ian!