If you want an informative yet fun and historical quick out of town trip while spending the rest of the 2019 Christmas Season, why not consider visiting Kawit in Cavite province?
Kawit in Cavite is one of the most sought-after historical sites in the country today. One should also know that Kawit, Cavite is home to some of the most historic sites in the Philippines, especially when it comes to the country's independence.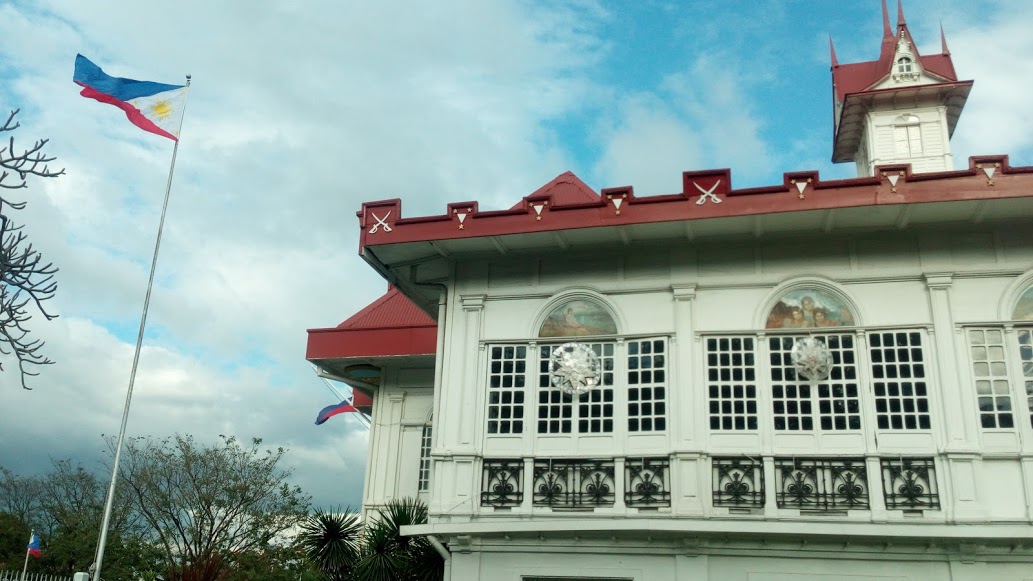 Upon the invitation of Kawit Mayor Angelo Emilio G. Aguinaldo (a fifth generation Aguinaldo), a group of us media, bloggers, vloggers and celebrity influencers, had a revisit to great historical past of Kawit one hot and sunny Saturday weekend.
"Municipality Mayor Angelo Emilio Aguinaldo, is eyeing to boost Kawit's tourism by showcasing what the municipality has to offer, such as sites having a rich history."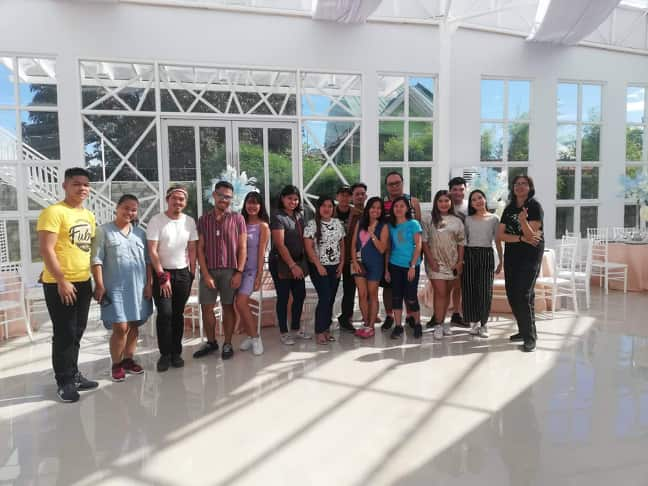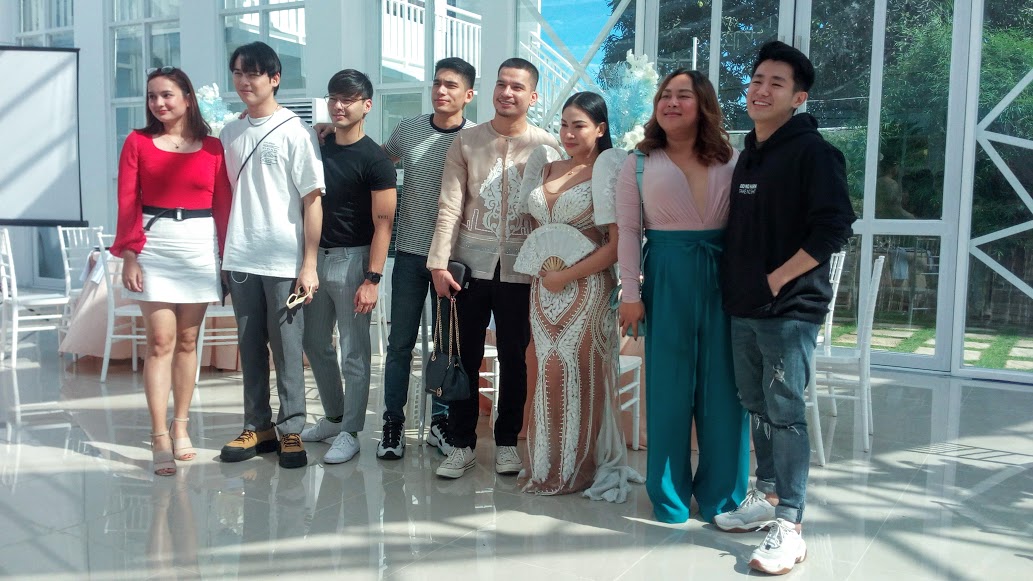 Celebrity notables and Vloggers Benedict Cua, Kristoffer Martin, Sky Quizon, Prince Clemente, Michelle Fox, Kramer Ford, Patty Yap added spice to our memorable and educational fun trip.
I have been in and out of Cavite for various trips of reasons (having some relatives in Bacoor) but this will be the first time I have seen most of the historic tourist spots upclose and personal which was really fascinating! Thanks to the Cavite Expressway (CAVITEX) which was opened back in 2011, going down south outside of Manila to nearby Cavite was really made fast and easy.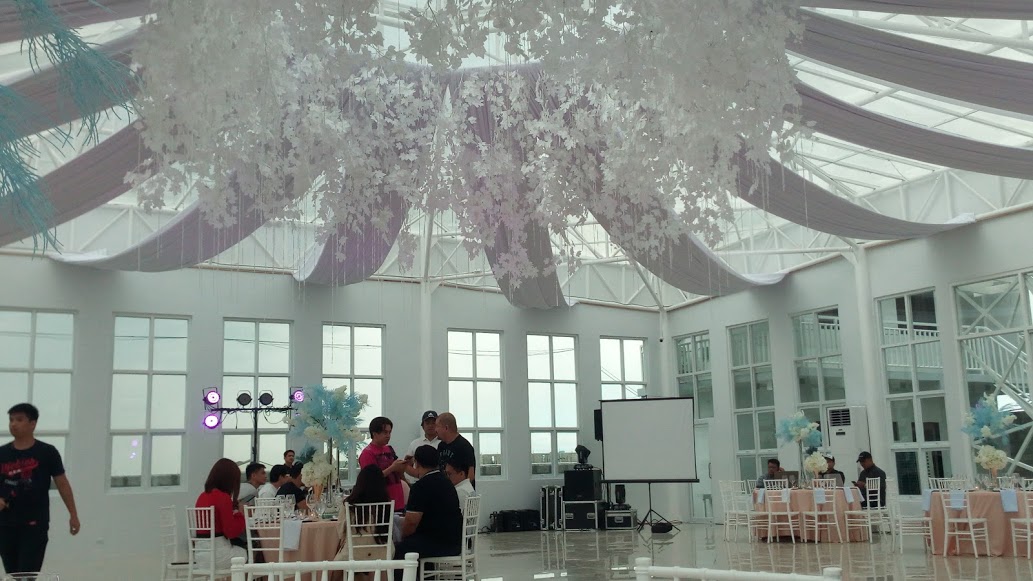 We were first served delicious lunch at the beautiful Priscilla Crystal Palace, an indoor events place (that can hold 300 max guests) located in San Sebastian Kawit to prepare us for a busy day ahead. The kind owners were also around to attend to our needs. They also shared with us they were on soft opening and was personally chosen by the town mayor as our lunch and dinner venue for the historical tour event.
BALDOMERO SHRINE
First stop  "Museo ni Baldomero Aguinaldo" hailed as the cousin of former president Emilio Aguinaldo and grandfather of Cesar E.A. Virata who was a prime minister in the 1980s.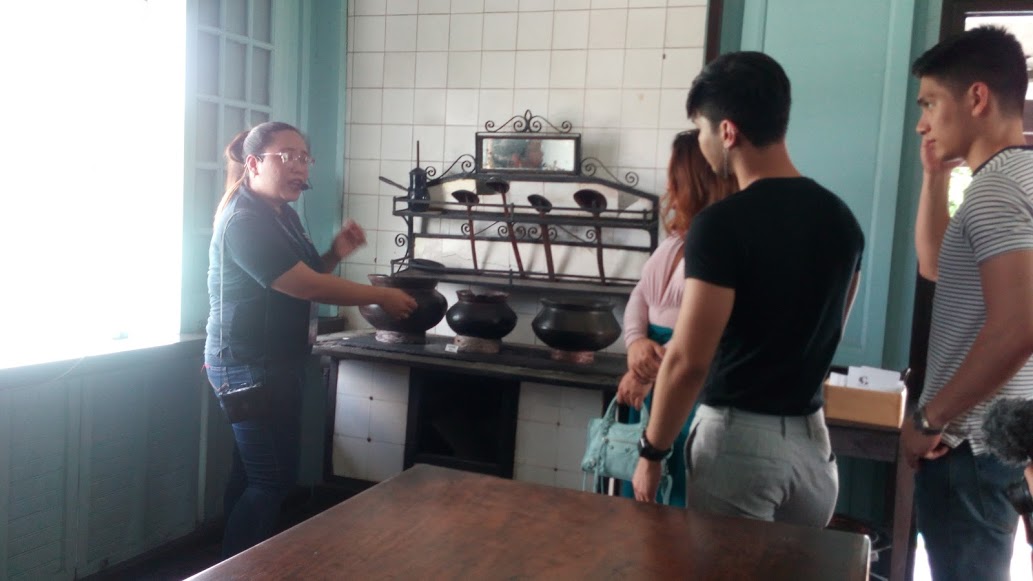 According to our local tour guide, the former home was a busy place back in the days. Senyor Baldomero was a very dedicated individual during the leadership of Emilio Aguinaldo with whom he has shared a few battles with during the war.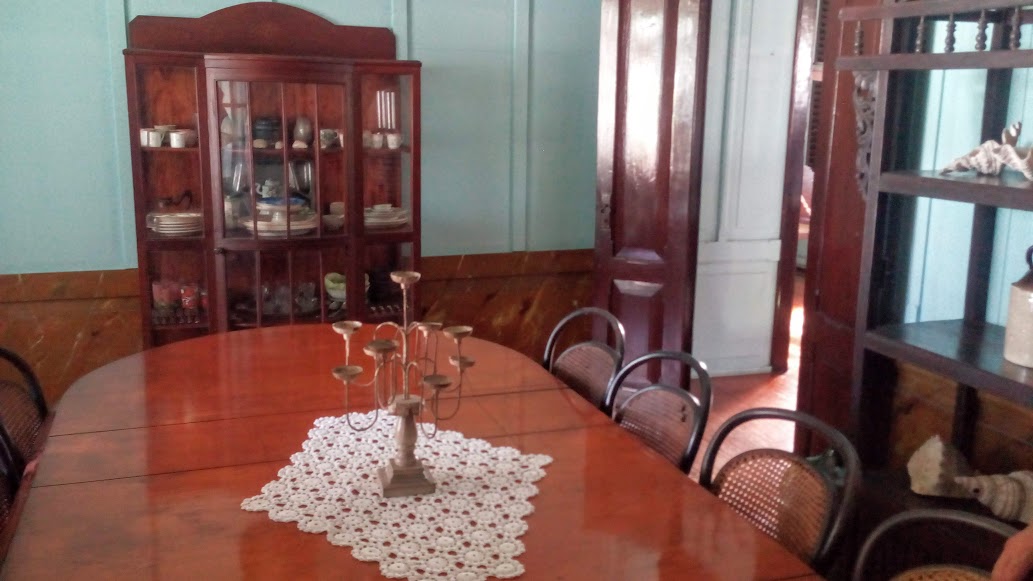 You will be amazed how his shrine was well maintained after many years as you will see most of the original personal effects, wardrobes, home appliances and accessories including the bedroom and important displays in the living room and kitchen as well and taking you back through time feels.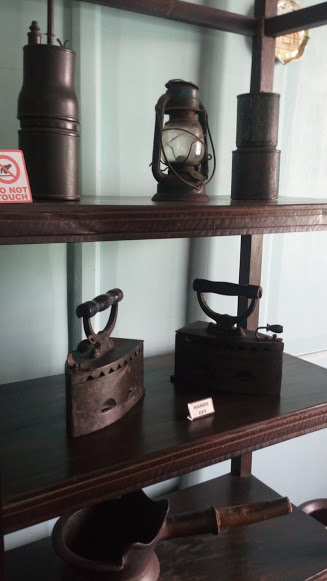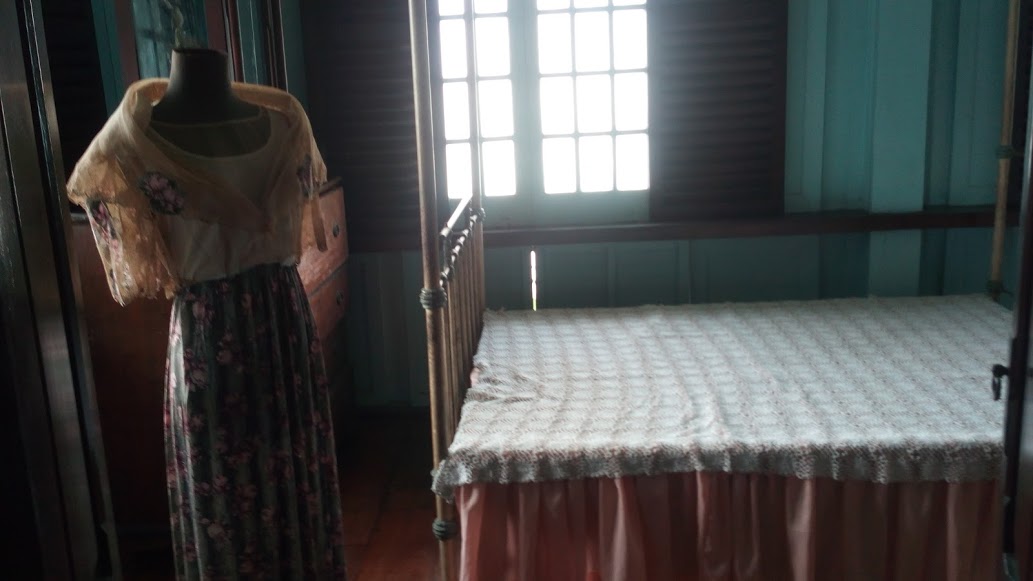 In the backyard, one will discover Senyor Baldomero's grave lots with his wife, and their children together with the spouses are all commemorated.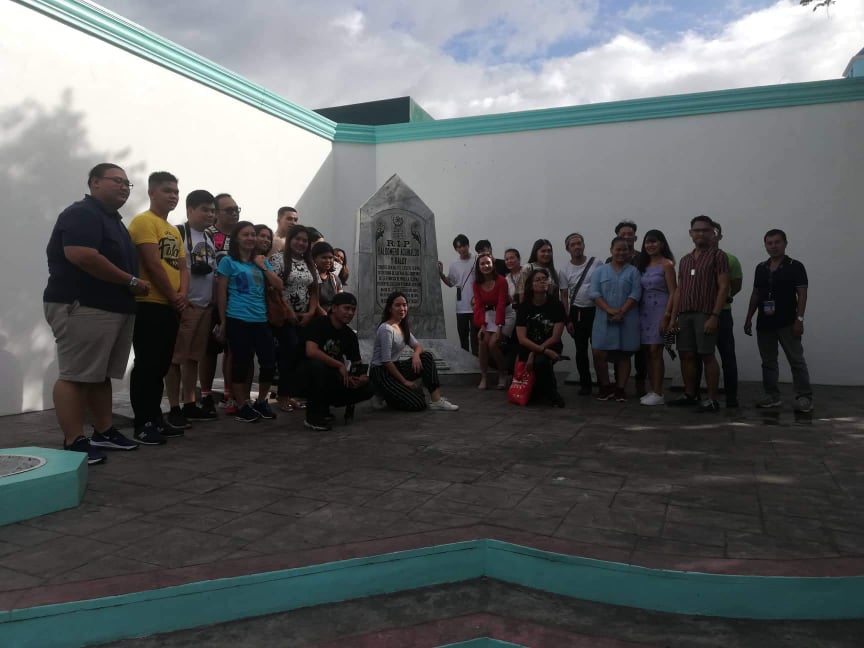 You can drop by Baldomero Shrine located in Bisita-Binakayan every Tuesday to Sunday. Entrance is free.
AGUINALDO SHRINE
Probably considered in the heart of Kawit is where the Aguinaldo Shrine is situated and where historically the Philippine flag was first waved publicly announcing Philippine Independence by first Filipino President Emilio Aguinaldo on June 12, 1898. There's also a lot to learn about Aguinaldo and how he has lived his life and times during the revolution era.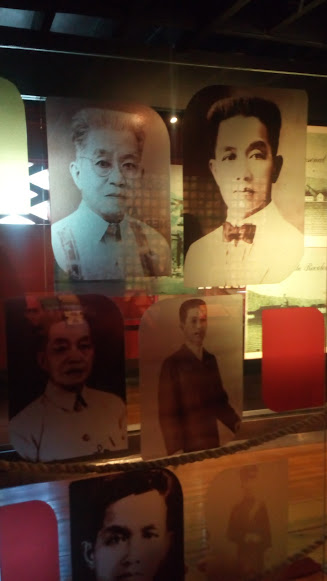 The shrine is also the majestic ancestral mansion of the president-hero sprawling more than 14,000 sq. feet designed by Aguinaldo himself. We were brought to the garden overlooking his favorite mango trees with a commemorative trio statue of the three stars in the flag depicting luzon, visayas and mindanao regions.
There is a dedicated ground floor of various exhibit items personally owned by Emilio Aguinaldo including a home-made bowling alley!  Yes it's true! The former president was surely sporty too!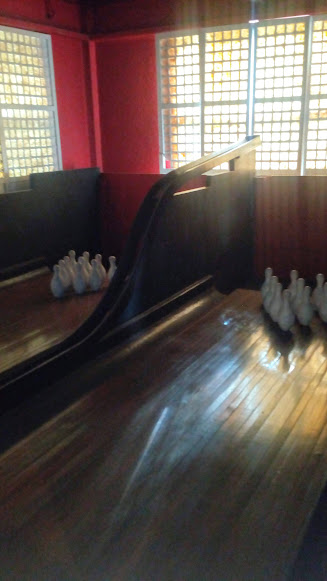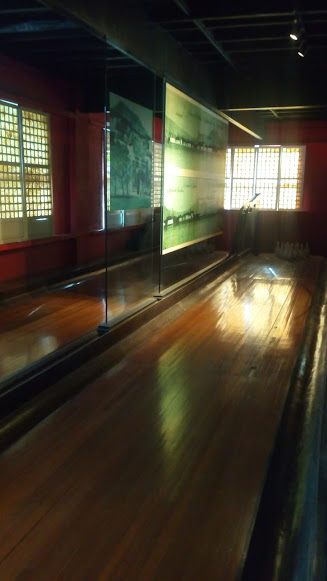 More information about the humble beginnings of Senyor Aguinaldo are displayed including intricated dioramas depicting early life back during the pre-war period and more historical artifacts of high interest.
Once taken to the second floor, we were welcomed with a grand hall of rooms including an ample meeting/war room with the historic front window and a majestic dining room with an unexpected but impressive raised relief map of the Philippines on it's ceiling!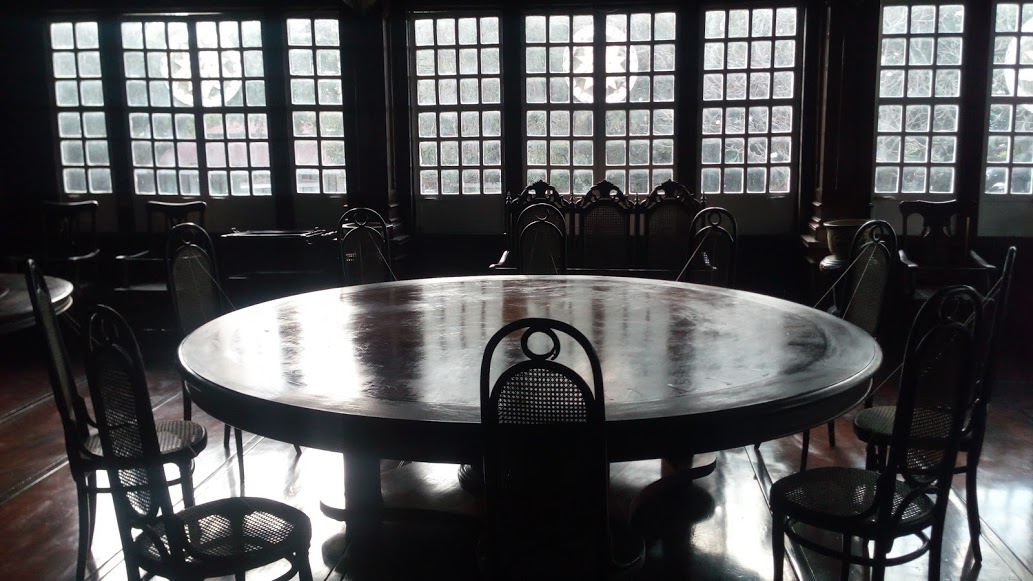 You will feel transported back to the 1700s-1800s with this mansion alone and you will also admire the intricate designs of the furnitures and incredible handmade arts on the ceiling. Located within the vintage tables and cabinets are secret locks and passages where they kept documents and firearms around the mansion. The bedrooms, kitchen and other doors leading to more rooms were equally impressive as well to first time visitors like me!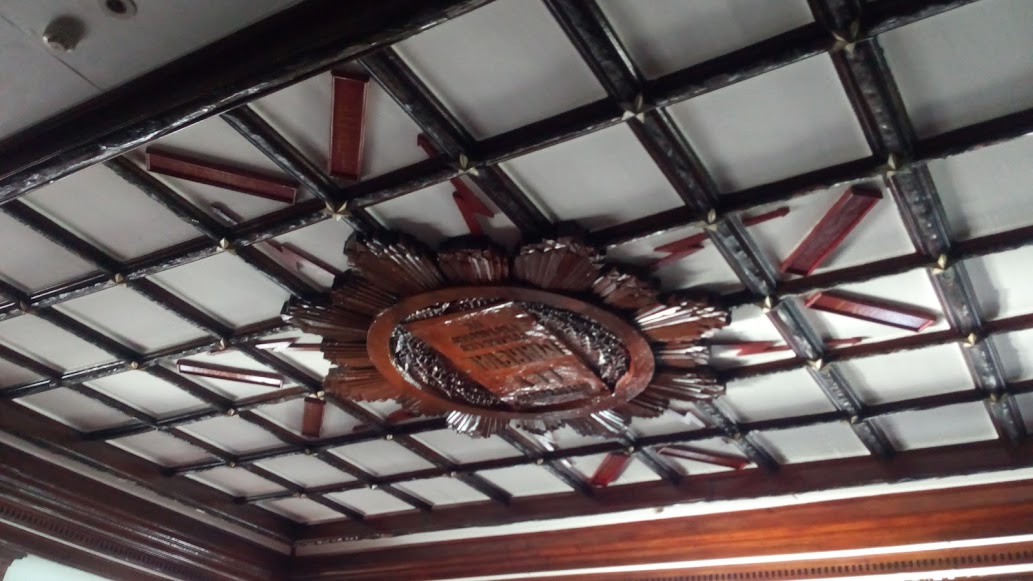 There was an overlooking and huge terrace considered as one of the favorite spots of Aguinaldo. The mansion is five floors high including a spire at its top most. There is so much to view and see in this historic ancestral Aguinaldo mansion.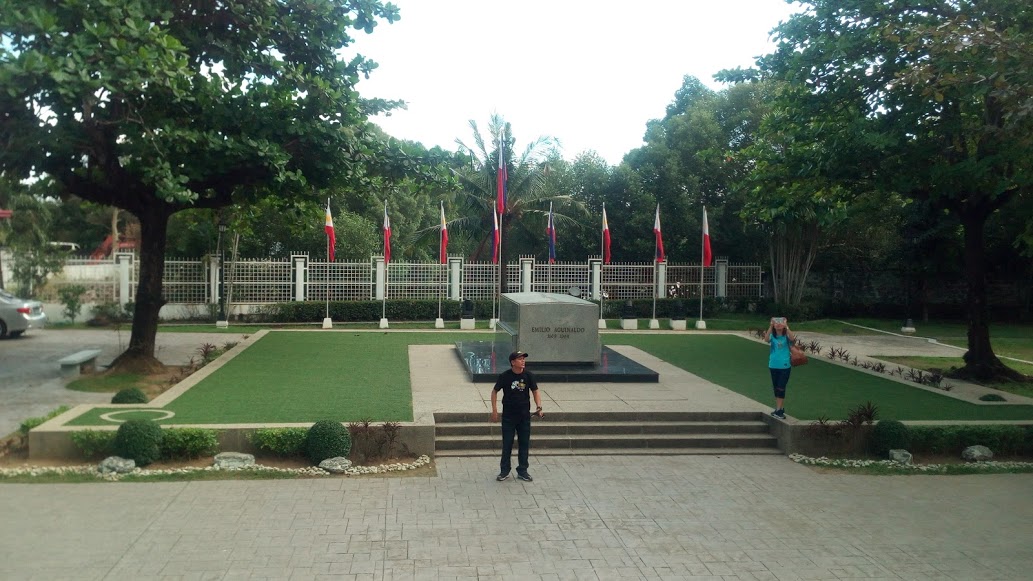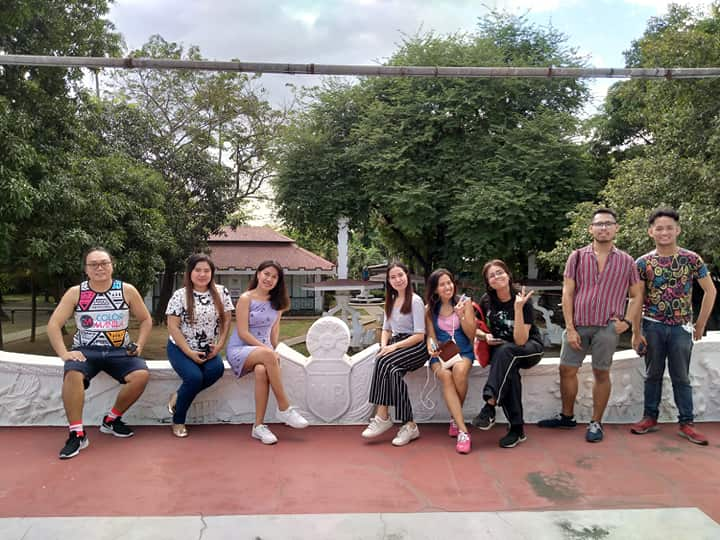 You can drop by in Aguinaldo Shrine every Tuesday to Sunday. Entrance is free.
PUTO BUMBONG @BISUGO'S
A Christmas specialty and favorite, the Puto Bumbong or rice cake topped with grated coconut and boasts of muscovado sugar is a staple food trip stop that shouldn't be missed when visiting Kawit. We had yummy fun watching the sticky rice cake assembled and cooked and the owner, Mr. Boyet Encarnacion was also on hand seeing that we all had a great sampling of the puto bumbong sold at P30 and served with hot pandan tea. Delicioso!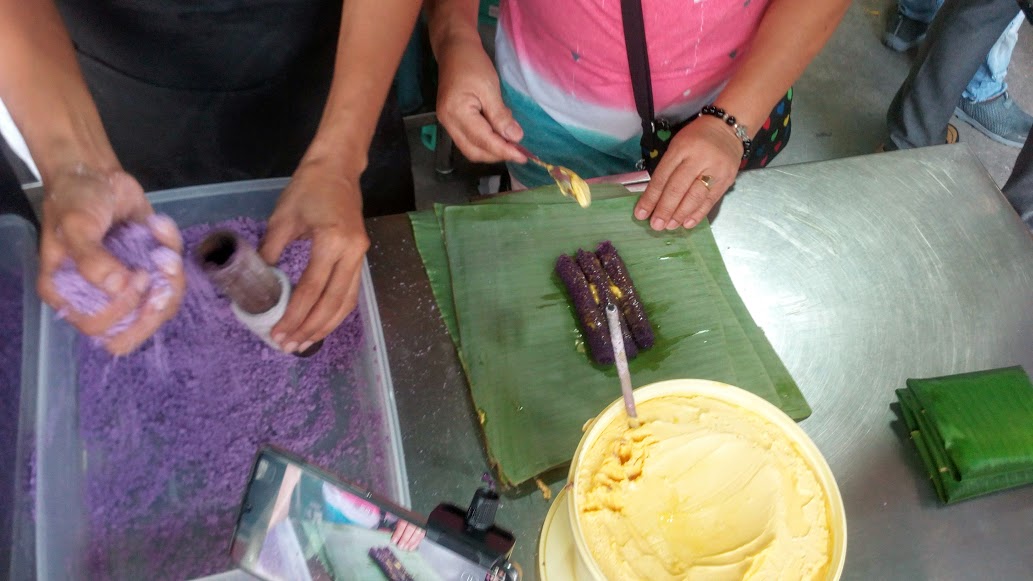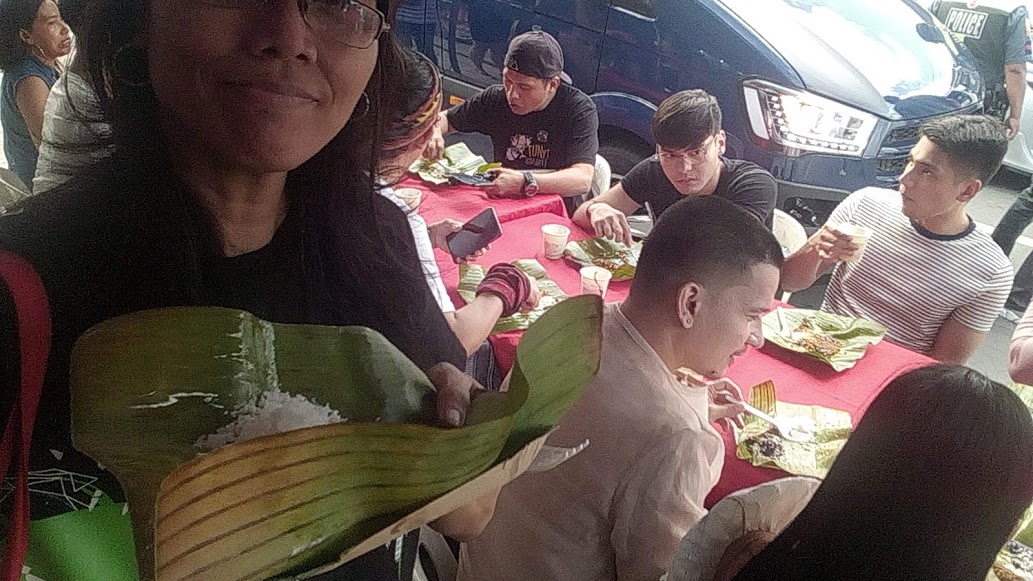 PANDAYAN
Kawit also houses it's own Pandayan or the local blacksmithing shop. Blacksmithing is an endangered craft that needs to be promoted and preserved. The local Pandayan is still active and you can still buy handcrafted knives and bolos made the same way during the Revolutionary Era.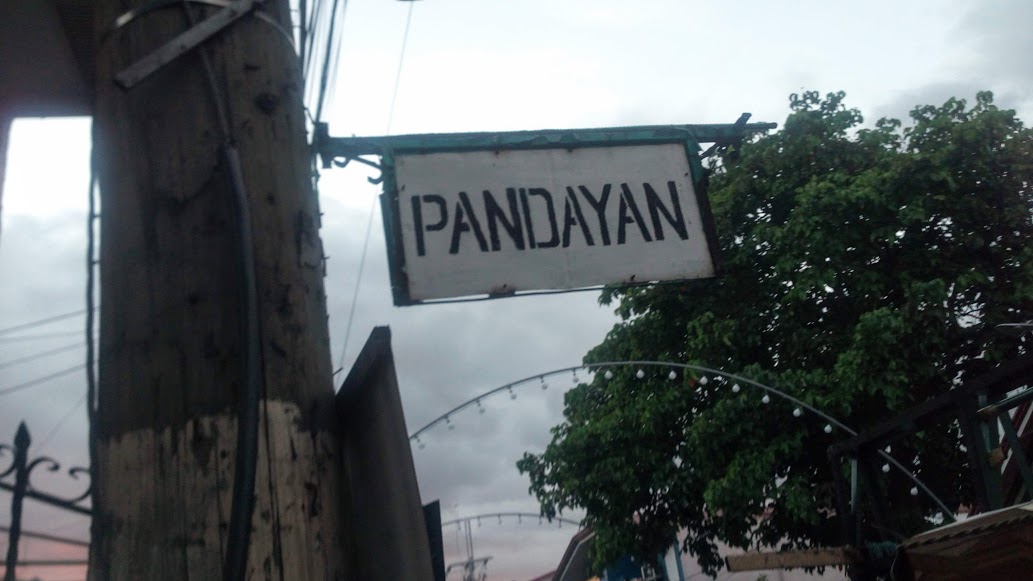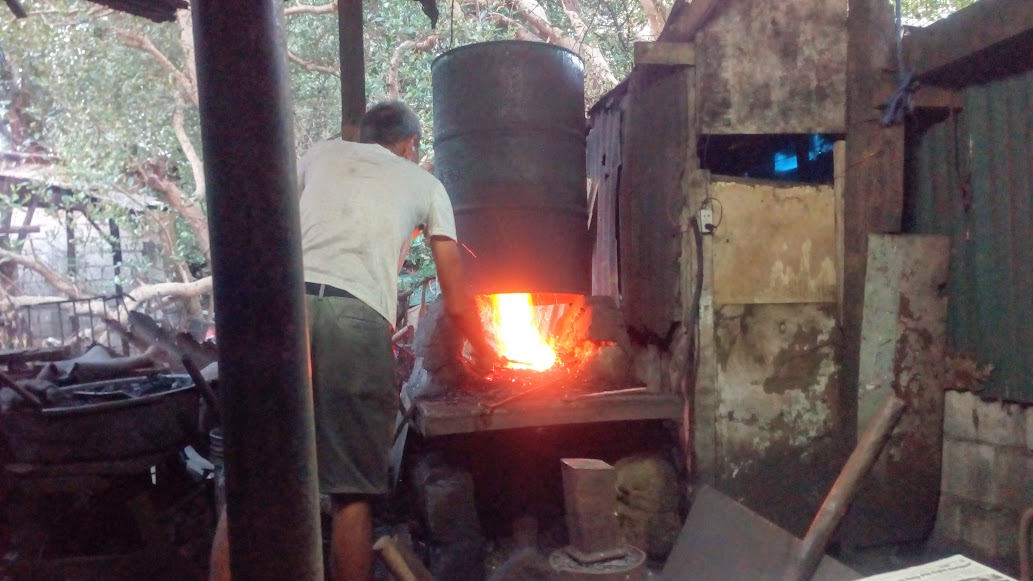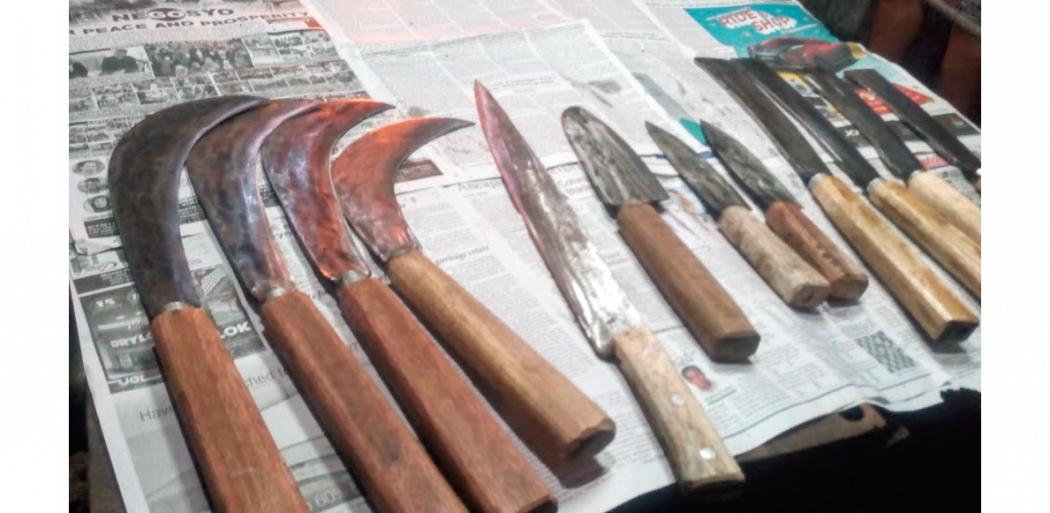 Mang Waldy and his son, are but the few remaining "panday" left and skillfully demonstrated to us how a bolo is made. A very laborious procedure that takes hours and days to finish. No wonder these knives and bolo's are priced and sold depending on it's craftsmanship. Kudos to mighty "Panday Waldy" from Kawit!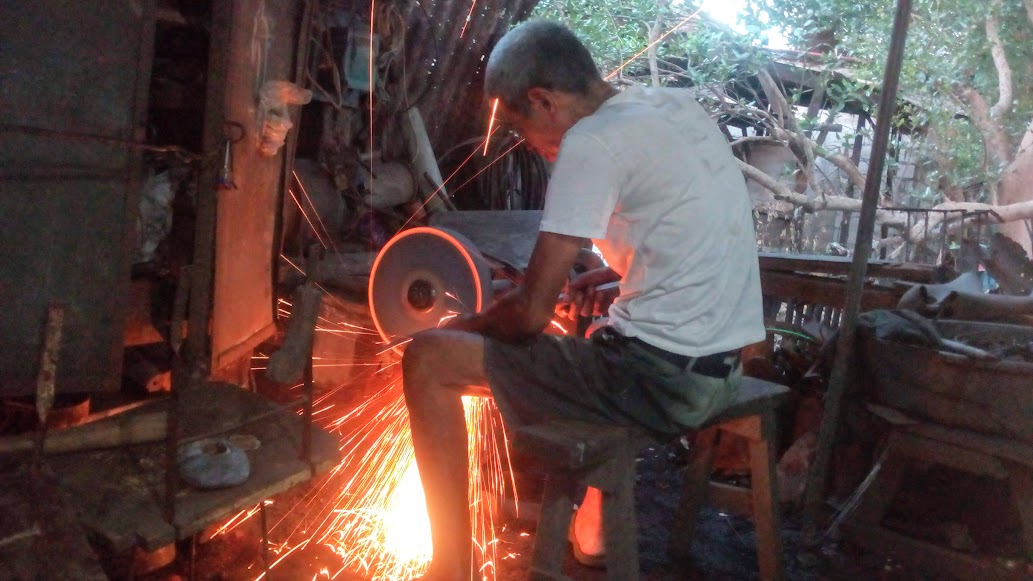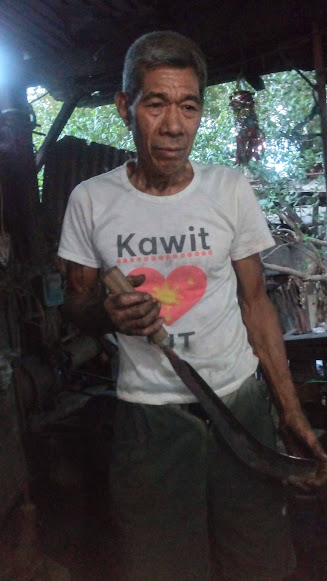 CHRISTMAS LIGHTS @LIWASANG AGUINALDO FREEDOM PARK
Kawit celebrates the Christmas season through a spectacular display of lights at the Aguinaldo Shrine and Freedom Park. An entertaining fireworks display and lighting of the Christmas lights at the Freedom park was also held.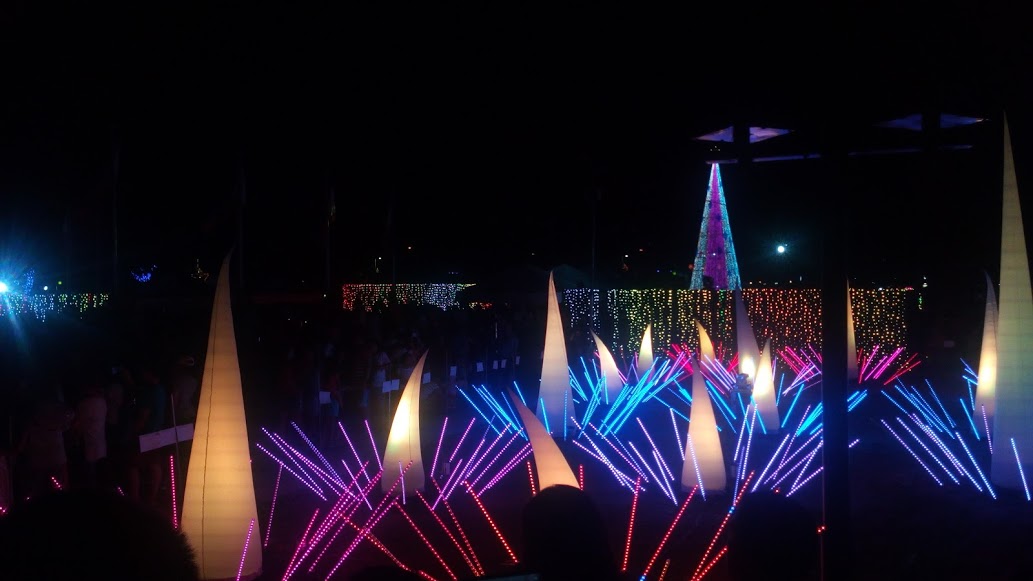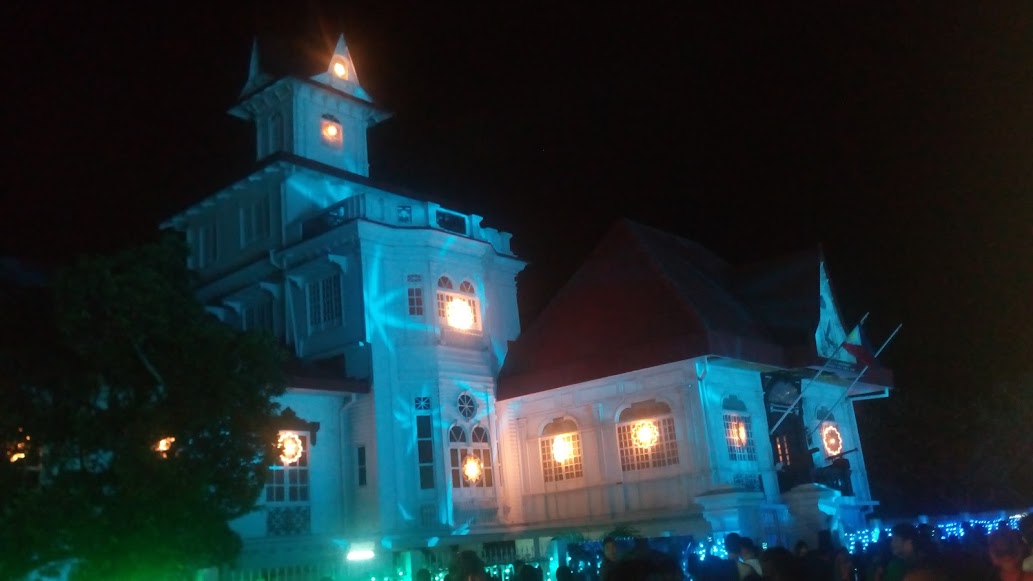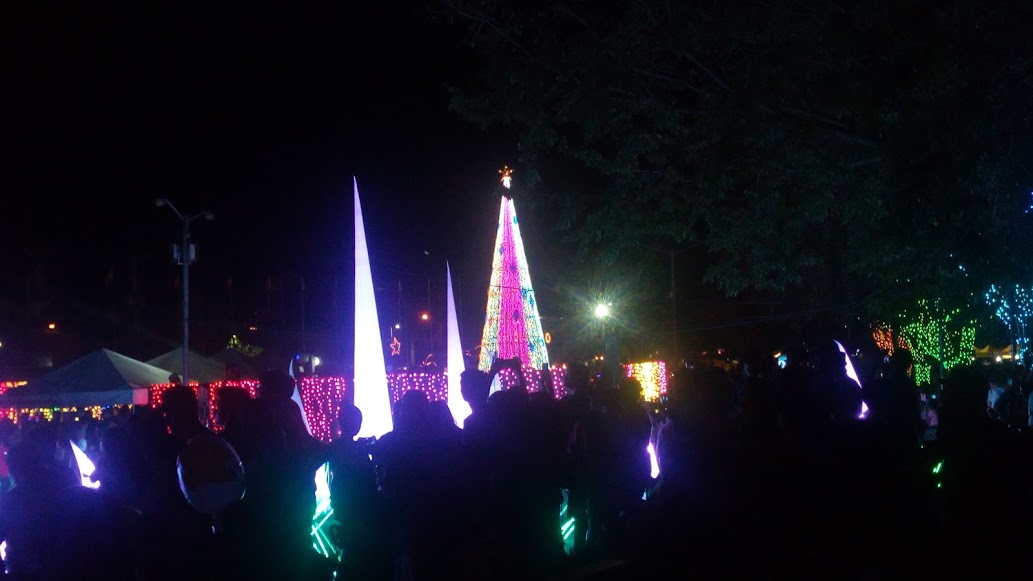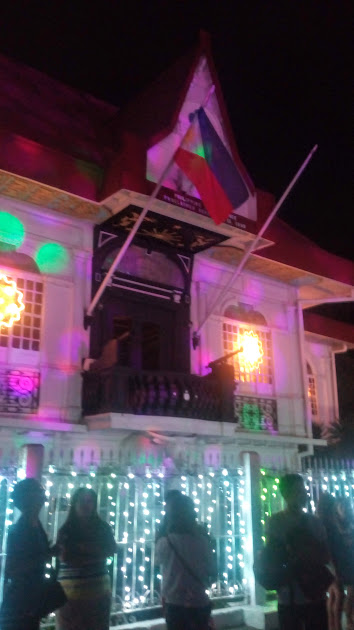 ST. MARY MAGDALENE CHURCH
Elegantly-bedecked with Christmas trimmings and decorations this Yuletide Season, this historic church was once considered a "look out" or some type of "parola" during the days when the church was surrounded by a lake. Once the seafarers see or notice the image of St. Mary Magdalene at the balcony look out, they would know they are near land.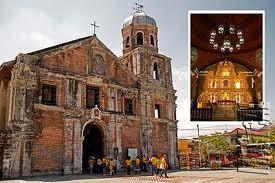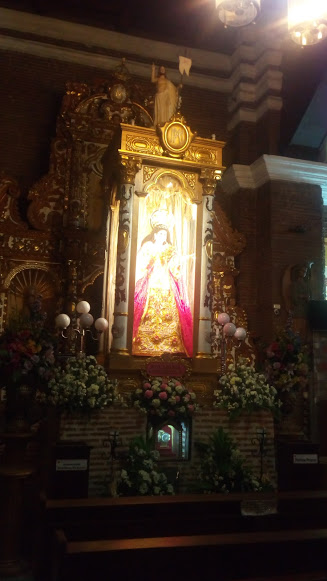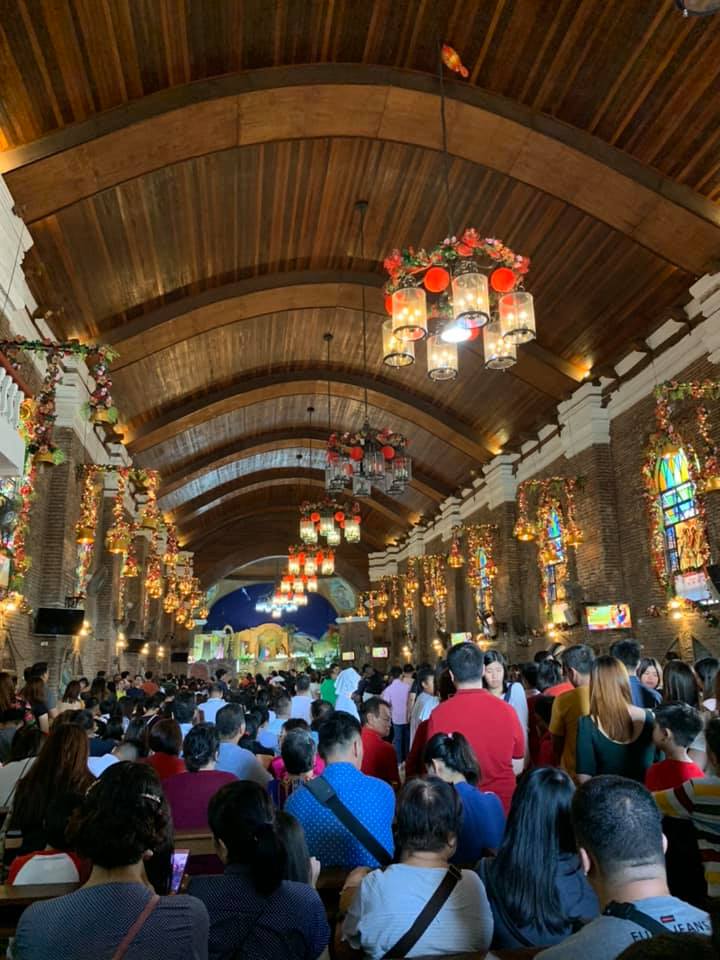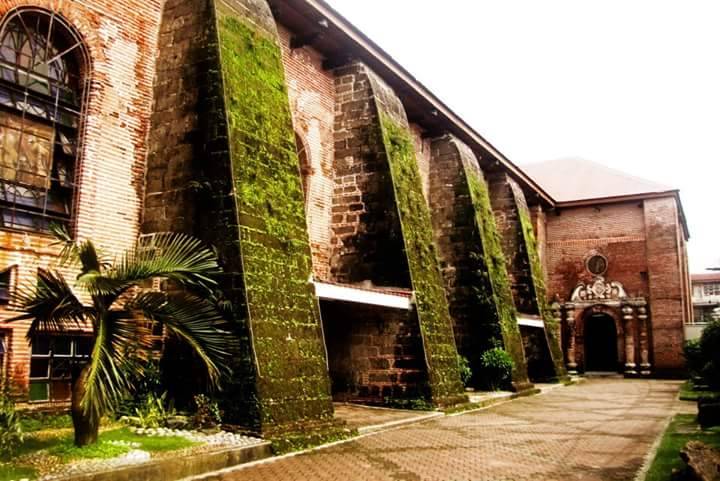 The church is also one of the oldest and mostly brick-laiden infrastructure in the country and has one of the longest aisles in the region.
Thanks to the restoration done to the centuries-old church, it has strongly withstood forces of nature such as storms and earthquakes.
So there you have it! Kawit is the place to be this coming New Year 2020. Just goes to prove that it is more fun in Cavite!
Many thanks to the Kawit Government and Kawit Tourism Group and to our blogger associate Leomy for having us in this memorable trip down history lane adventure!
You can get more information on the latest and other news in Kawit, Cavite by visiting their Kawit Public Information Office Facebook Page:  https://www.facebook.com/KawitPIO/