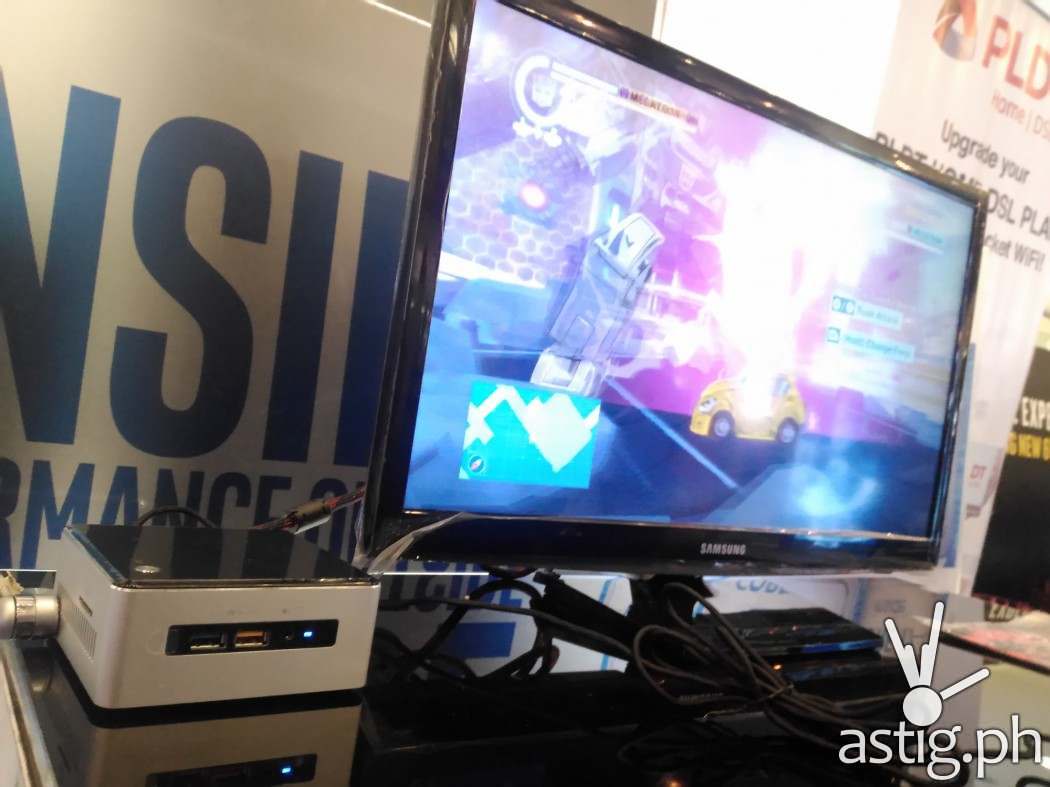 True productivity and has been married to accessibility and affordability after PC Express launched their new line of budget-friendly PCs loaded with Windows 10 to answer the growing need for quality, yet inexpensive personal computing.
PC Express launches new products on their 17th year partnering with Microsoft and Intel with the tagline "Orig na, mura pa!". 2 new lines of desktops under the brand name, "PCX", PC Express tailors Windows-10 powered devices to suit the computing needs of every Filipino.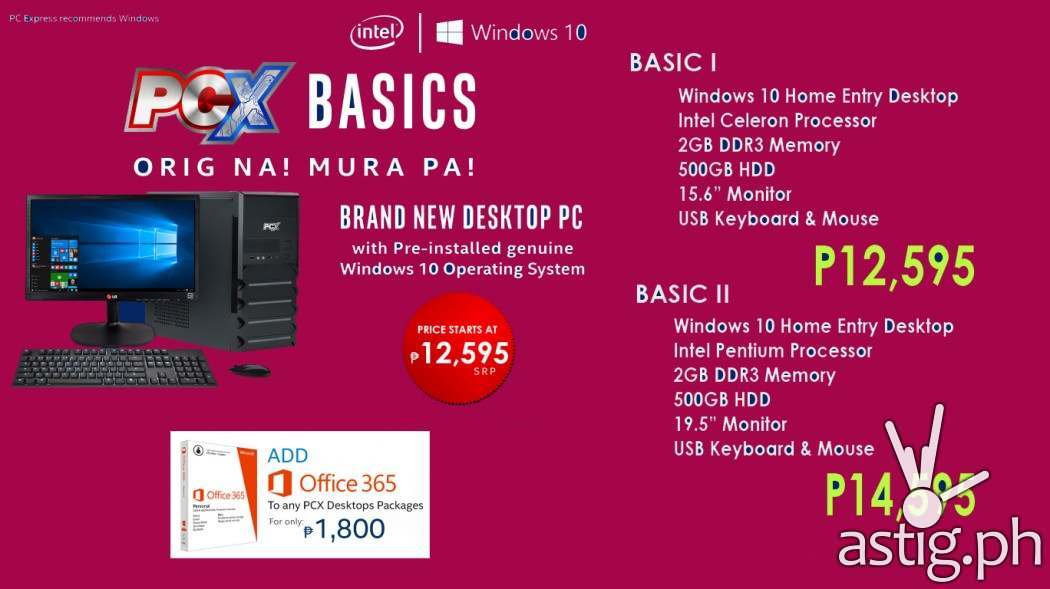 The first line of PCs, PCX Desktops, provides four compact, fully functional desktops targeted at canvassers looking for inexpensive home computers, Small and Medium Enterprises, and educational institutions:
PCX Basics – These desktops are the most affordable entry level desktops capitalizing on Microsoft's Entry Desktop Operating system and are powered by the Intel Celeron and Pentium processors. Price starts at P12,995.
PCX Cobalt – this mini PC showcases the future of desktop PCs powered by the Intel Celeron and Intel Core Family Processors, which can be configured with Windows 10 Home or Professional. Price starts at P11,995.
PCX UNO – A micro business solution focusing on the coin-based PC and internet business model, giving any business owner an easy-to-own and low-maintenance source of income.
PCX CAIO – a customizable all in one (AIO) PC that supports a separate discrete graphic card intended for the use of internet café owners and school labs. Price starts at P22,995
Meanwhile, users looking for customizable PC solutions for multimedia content creation and gaming need not look far and instead opt for one of the two desktops under the PCX Customs line. Included in the options are:
PCX Hornet – A compact gaming desktop running on Microsoft Windows 10 Home, Intel 6th generation Core Family processors and sporting a discrete graphics card for the best gaming experience. Price starts at P32,225
PCX Omega – A customizable Virtual Reality (VR) ready gaming PC that is also intended for multimedia content creation such as video editing, animation, and 3D design. Price starts at P74,130.