As a dude, I love the colors black and red. There's something really techy and sporty about that color combination. In fact, I use black and red as the primary colors for the logo of my tech vlog, TechKuya.
So when I laid my eyes on the Skechers Sting Analog Watch from Shopee, I immediately fell in love.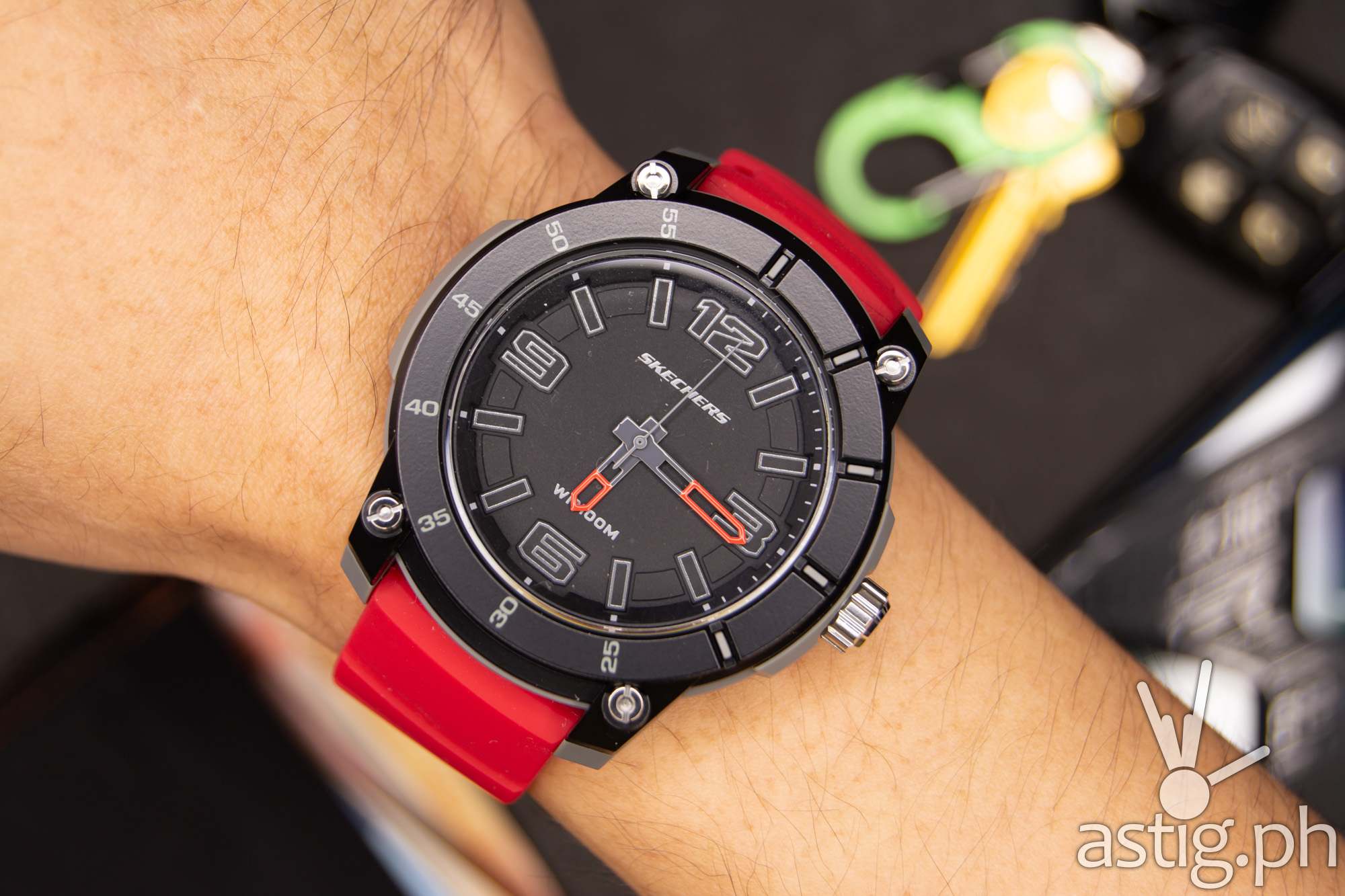 From afar it's very discreet – apart from the red accent on the strap, it doesn't scream for scream for attention, but upon closer inspection, you start to notice and appreciate all these small details.
The numbers on the dial are all have a light outline, while the hands – also outlined – bear a red tip.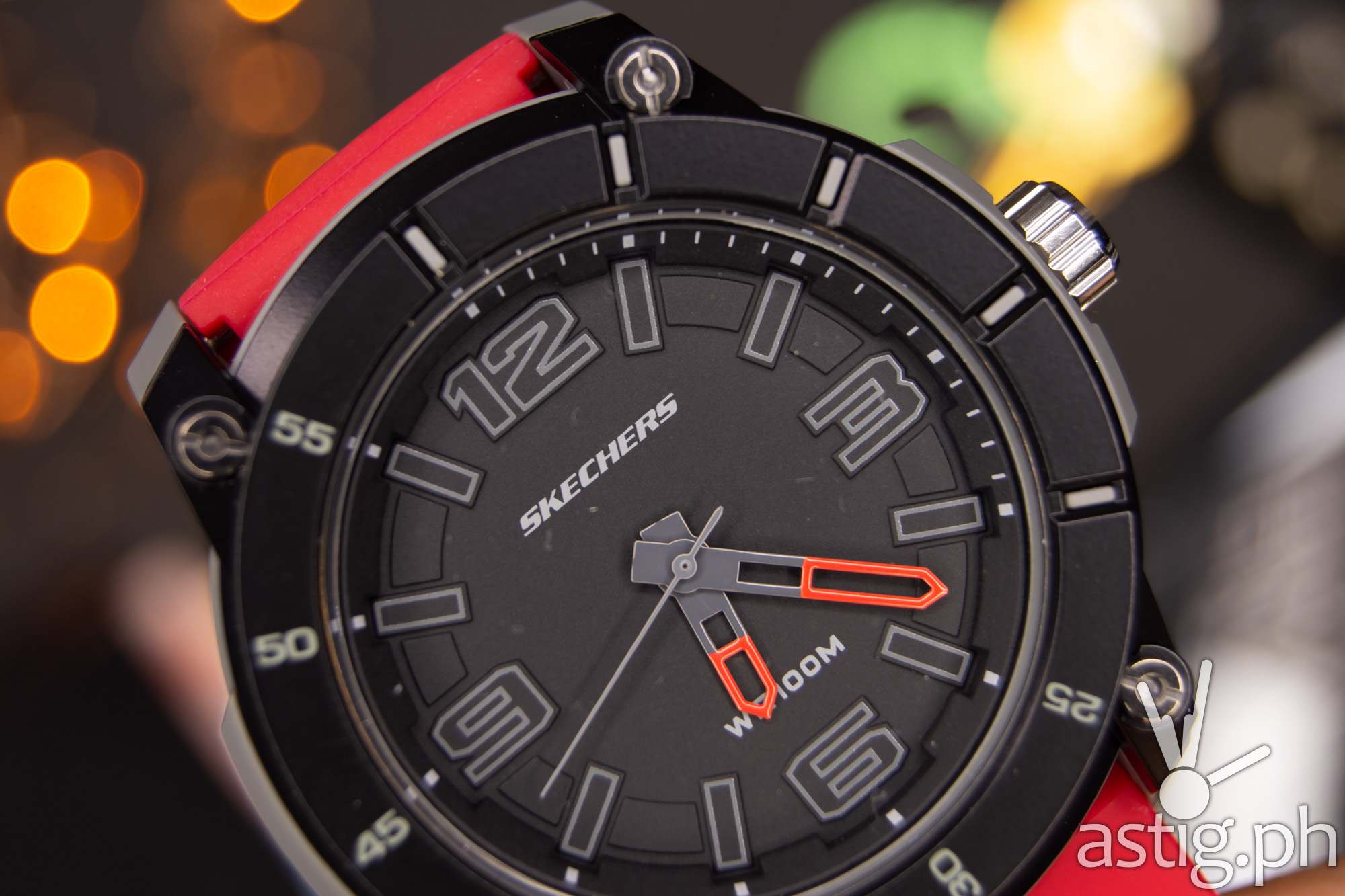 It's as if your watch were on dark mode all the time!
Then there's the thick, dark bezel – half of it numbered, from 24 to 55, while the rest are marked by simple lines.
We get chrome screws and a chrome crown to accentuate the piece, capped by that bold red strap. It's just so well designed that I just can't stop looking at it.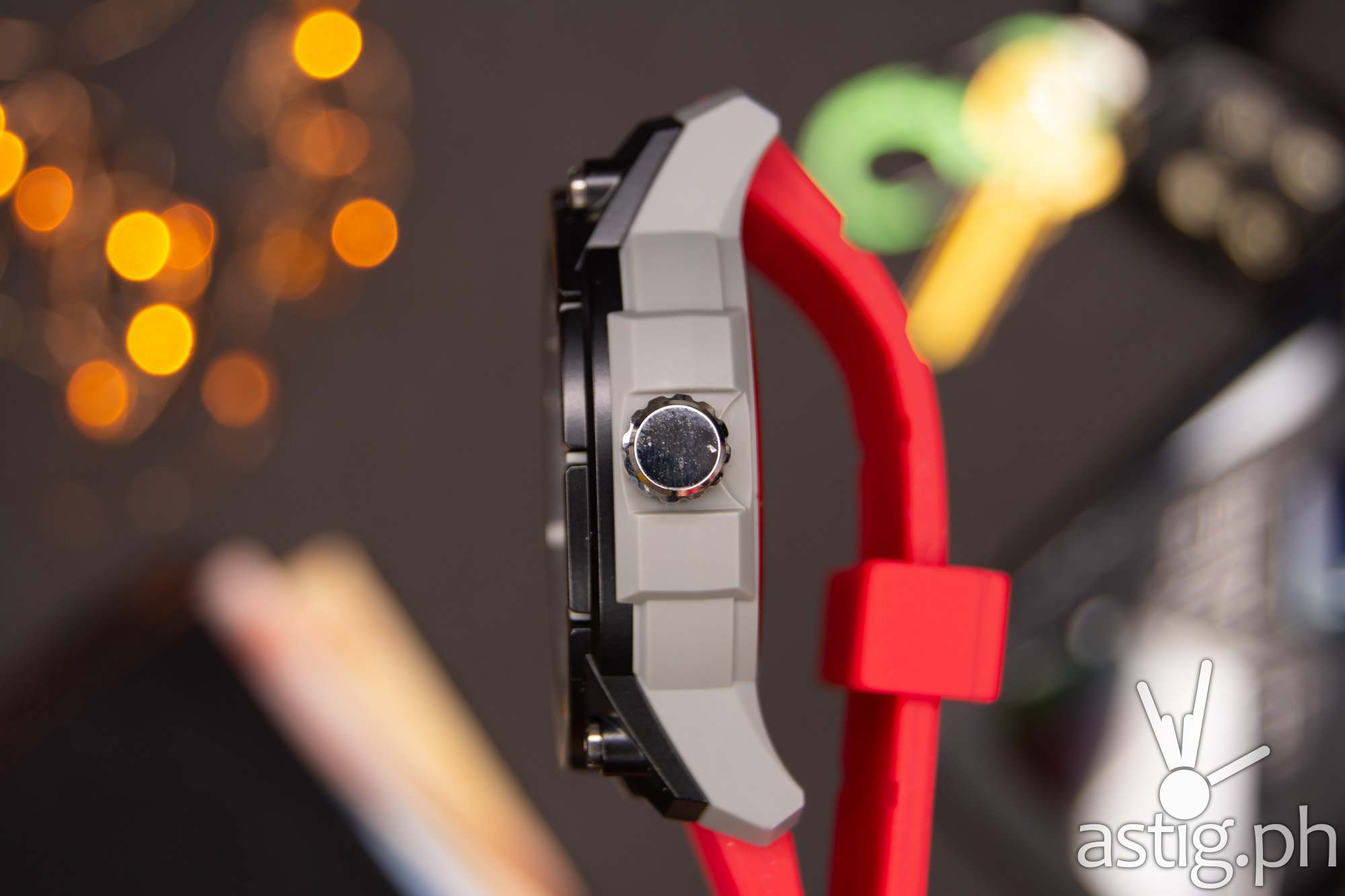 It's as if it was made for me, and I can't think of anything else that would make it better … except maybe a white and red version. Oh yeah, it's also water resistant for up to 100 meters.
Skechers Stings for Men usually go for about 2,095 on the Official Skechers store on Shopee Mall, but it sometimes goes on sale for up to 40% off – that's around P1,260, which is pretty sweet.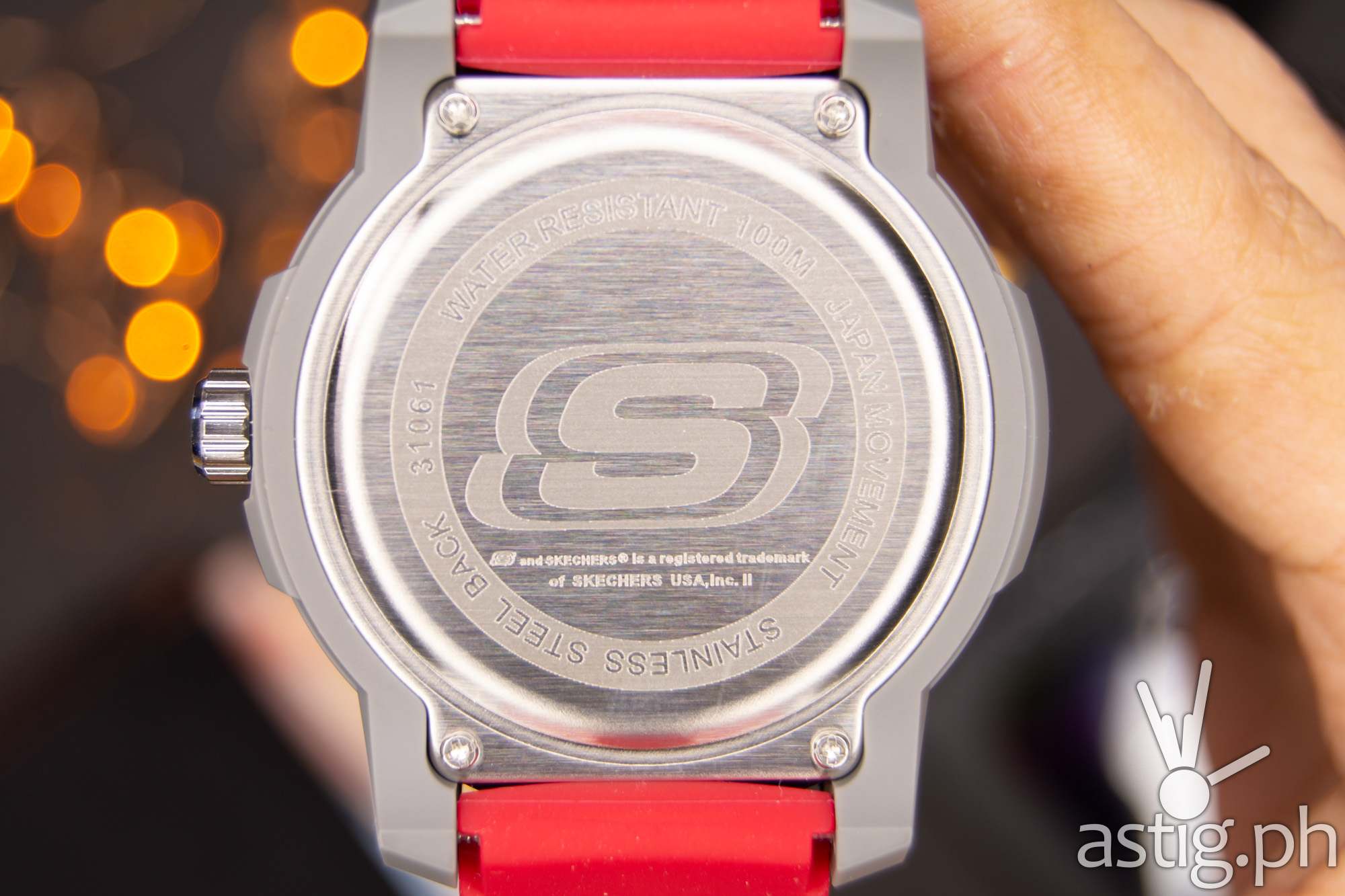 You need to be quick though – these things sell out fast!
What's great about buying from the official Shopee Stores is that you get peace of mind: they come with 100% authenticity guarantee or your money back, apart from a 7-day return policy and free shipping with COD (cash on delivery) option nationwide.
Click here to download the Shopee app for FREE on the App Store or Google Play.