PHILIPPINES – Names from the Philippines top NASA Mars Mission reservations from all over the world at over 340 thousand as of 4PM on July 30, 2020. This makes up 30% of the total 1.1 million submissions worldwide, or three times more than the United States, which comes in at second place with over 113 thousand participants.
India trails shortly behind with 102 thousand names, followed by Brazil with 97 thousand and Mexico at 48 thousand name reservations.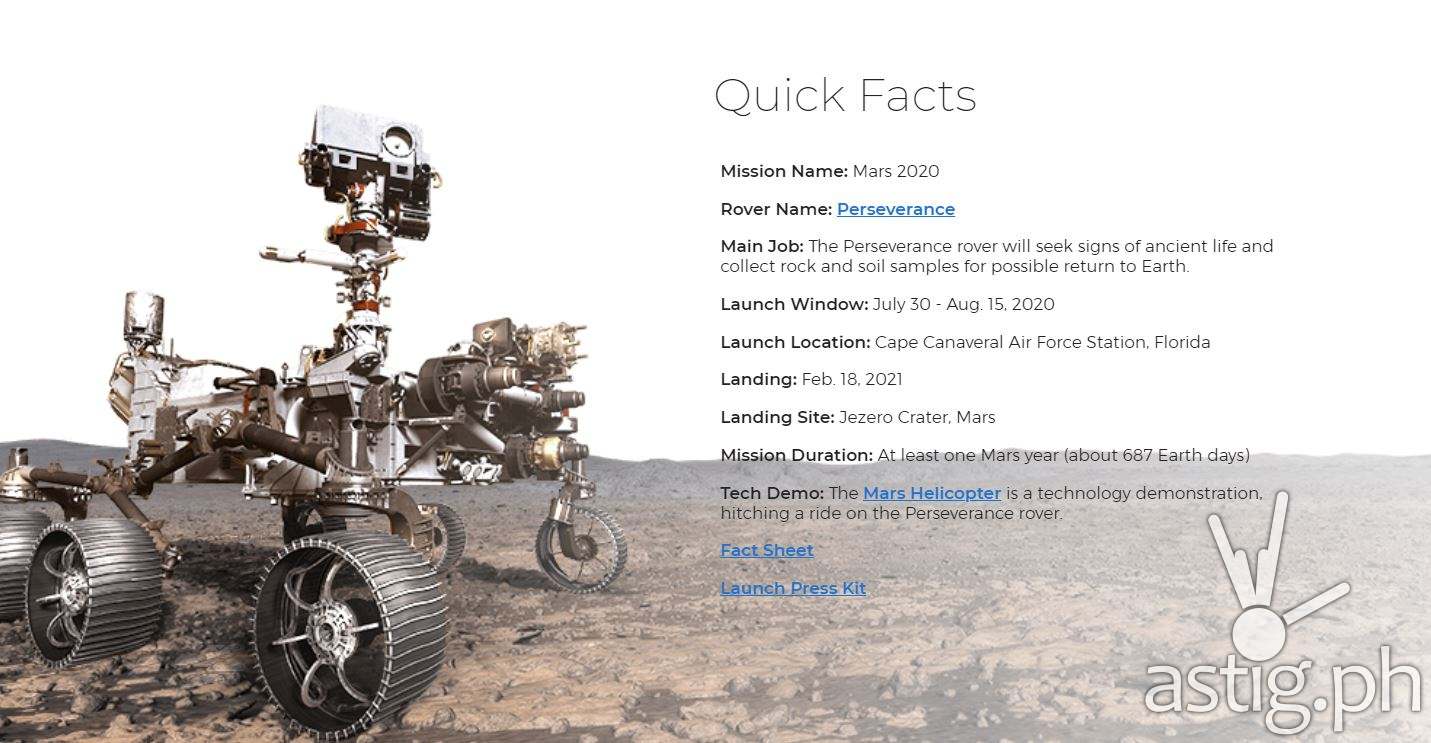 'Send Your Name to Mars' campaign lets you reserve a spot for your name on the Perseverance, which will be flying to Mars on NASA's next flight to the Red Planet. The Perseverance is set to launch sometime between July 30 to August 15 this year, and is expected to land on February 21, 2021 at Jezero Crater, Mars.
The mission will last at least one Mars year, or about 687 Earth days. During this period, The Perseverance rover will seek signs of ancient life and collect rock and soil samples for possible return to Earth.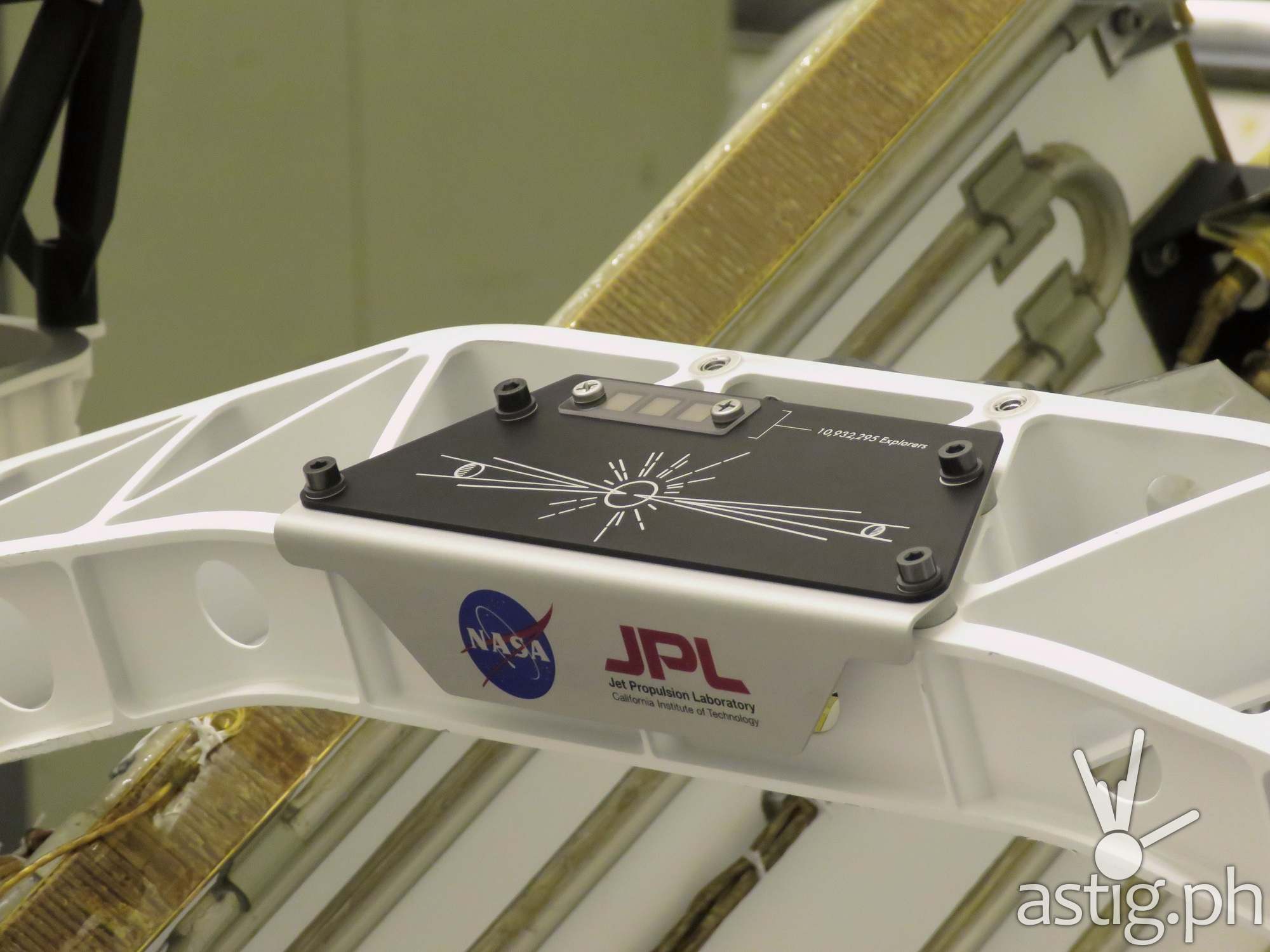 Currently, 10.9 million names are confirmed aboard the Perseverance. The names are individually stenciled onto the three fingernail-sized chips located on the upper-left corner of a placard on the Perseverance by electron beam. It also includes the essays of 155 finalists in NASA's "Name the Rover" contest.
According to the official website, NASA lets you reserve a spot on its next flight, though it doesn't specify when or how it will be done. The boarding pass, however, indicates that the next scheduled departure will not be until July 2026.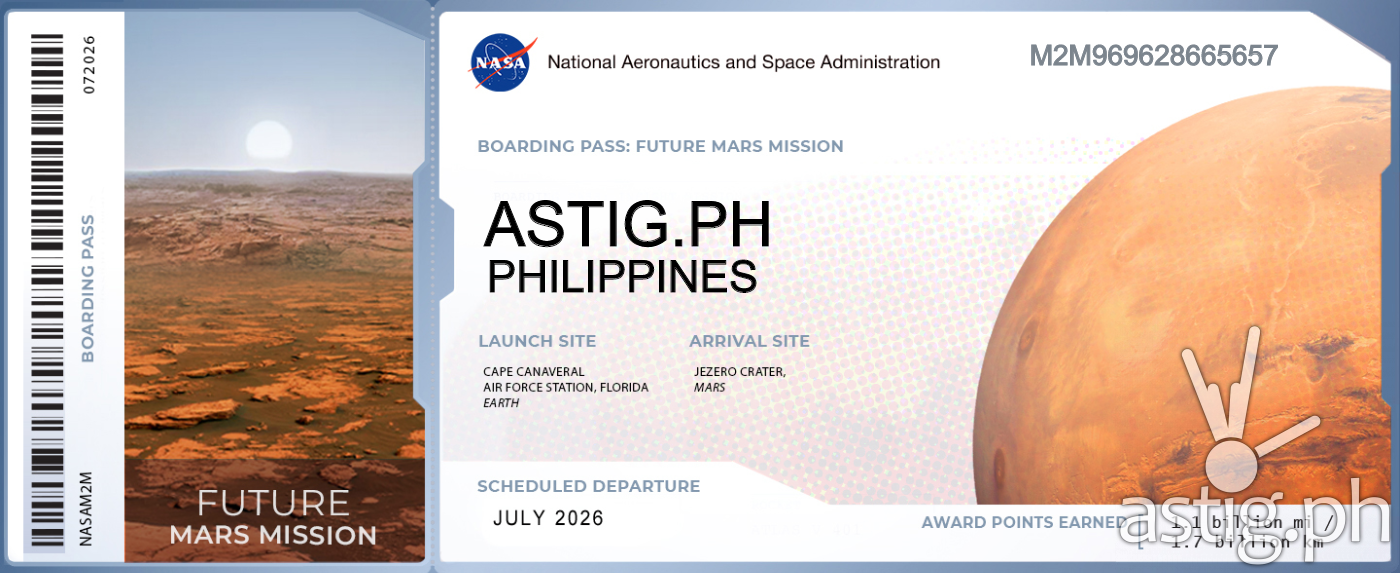 NASA Mars Mission boarding pass ASTIG PhilippinesThis suggests that the current batch of names will not be included in the July-August 2020 mission, but on the next flight back to Mars, set for July 2026 or five years after The Perseverance returns in 2021.
Participants who supply their name, country, and e-mail address will receive a boarding pass with their boarding number, launch site, arrival site, and awards points – a whopping 1.7 billion kilometres.