It seems like Kapamilya network find a new loveteam to watch out for in persona of PiAtom, the latest craze between Miss Universe 2015 Pia Wurtzbach and heartthrob journalist Atom Araullo.
During the interview of Miss Universe 2015 Pia Alonzo Wurtzbach on morning show, Umagang Kay Ganda, The two were teased by Atom's co-hosts upon discovering Pia had no boyfriend or suitors in NYC. Pia jokingly blamed her super strict Miss Universe schedule for her lack of a love life.
But it looked like Atom was up for the challenge, with him flirtatiously saying,
"Pia, understanding naman ako sa schedule. Hindi naman ako seloso."
He even added, "Kailan ang uwi mo dito?"
And there you have it. The start of ~*something new* and the idea what if they ended up together went viral in the internet.
A prophecy on PiAtom also circulated in the web.
Pia, wearing her crown and sash, and Atom, carrying a microphone and reporter's notebook, would travel the globe to help disaster-ridden and HIV-infected communities with their compassion, charm, and kindness. Pia, known all over the world—the universe, rather—is the face of social awareness campaigns, an icon for equality and peace. Atom, on the other hand, is the voice of the people, reporting all our stories, grievances, and pains, for them to be heard and urge action. Since he doesn't want anybody to experience what happened to Pia on her glorious day, he will be sure to state the right information on live television. If he fails, he will still own up to his mistake.
Pia and Atom will save the world one day at a time. Together they will fight for human rights to make life worth living for us all, and inspire us to be confidently beautiful with a heart. Most people might think Pia and Atom are wasting their time fighting the good fight; they might even laugh at the two. But because Pia and Atom will try their very best to make the world a better place for the marginalized, it will happen one day. And when it does, all of us will be full of pride and joy.
Atom's mom even posted in her personal Facebook account that she wants Pia.
PiAtom VS AlDub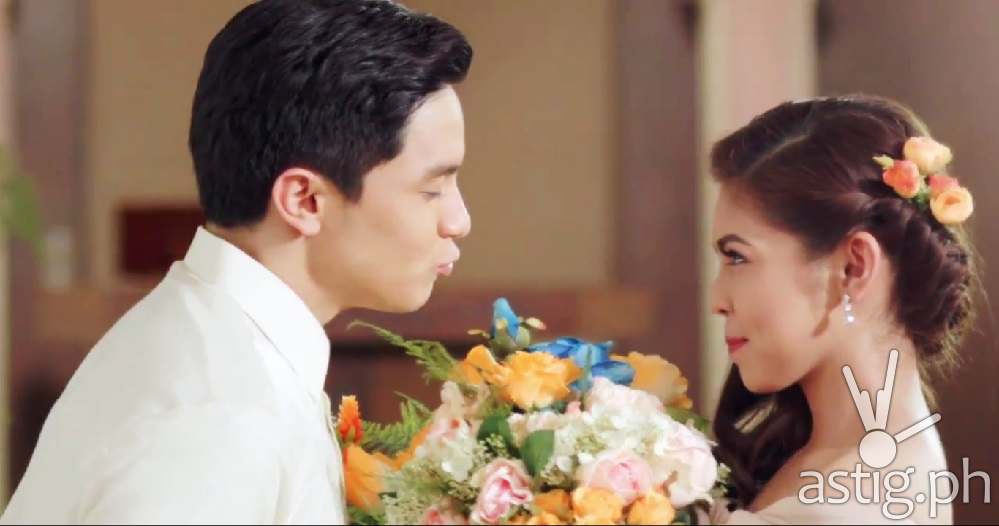 Despite that PiAtom is newly found, many netizens compared it to the AlDub, the phenomenal loveteam of Alden Richards and Maine Mendoza. Well, the comparison between the two is that both loveteams were formed by an accident in live television.
AlDub came from box office success of their MMFF entry My Bebe Love while Pia is set to have a grand homecoming after winning the Miss Universe crown. So we have to wait weeks before PiAtom will reunite.
Meanwhile, Miss Universe Organization let their reigning queen to attend Vic Sotto and Pauleen Luna's wedding as bridesmaid and to extend stay in the Philippines to manage "personal matters." Is it including dating with Atom? We never know.