Pinoy Otaku Festival (POF) in its 5th season brings love to the pop culture community through POF 2018: Ai at Ayala Malls, Fairview Terraces on June 2-3, 2018.  This years event carries the theme, "Ai" which means love in Japanese.  In a very unique fashion the event also highlights the Baybayin script of "Pag-ibig" or love as a show of support to local fandom.
One of the Biggest Annual Pop Culture Event
Pinoy Otaku Festival remains to be one of the biggest annual pop culture event in terms of those organized by the community itself.  The event is being organized by Naruto Cosplayers PH (NCPH), a local based cosplay for a cause organization founded in 2010.
Owing to the success of last year's event, it will be the first time that POF was held at the same venue for two consecutive years.  It can be said that this is also the only roving event in the Philippines which happens in various venues since 2011.
This year there will be at least six cosplay for a cause partners.  Each of these partners will benefit from the success of the program.  Joining this year are Hands of God Charity Works, HOPE in a Bottle, UNICEF Philippines, ASSIST Fund Raising Services and Cosplay Against Bullying.
POF 2018 expects more attendees this year as it announces its interesting panel discussions which include discussion on Marvel vs DC, cosplay love, issues in the cosplay community, male and Japanese voice actors.
Animax Asia will be this years official channel partner and will have a booth at the event.  OO-Kun and friends will also visit the event and perform on stage.
There will also be workshops covering topics such as basic costume making and crafting by Arnold Lareza, basic Baybayin by Sulong Baybayin Abril 21, Karatedo by the Philippine Karatedo League and Digital Art by Huion and American Technologies, Inc. (ATI).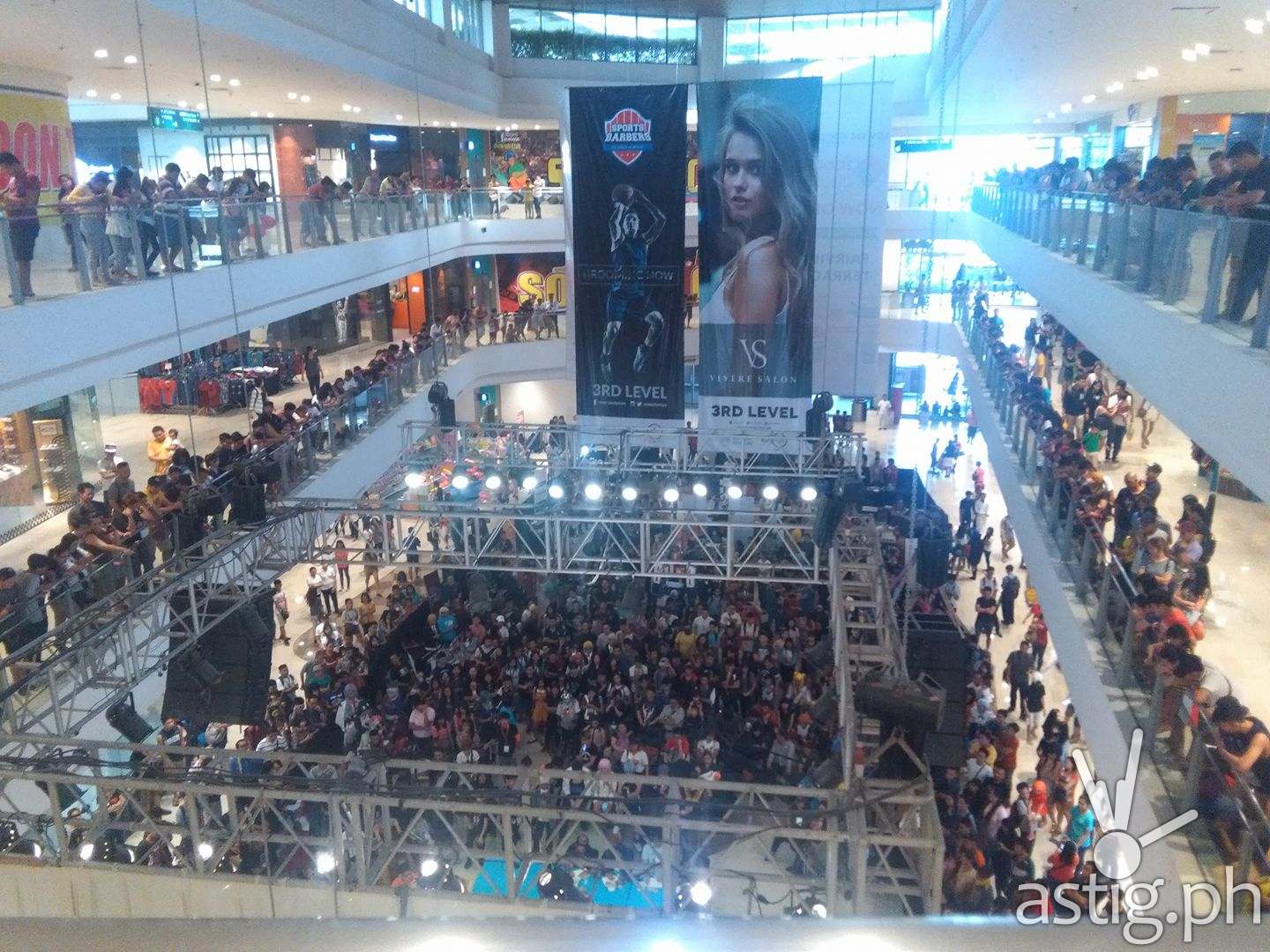 Attendee Engaging Events at POF 2018
Unlike every other previous POF this year the event will incorporate a Love Booth.  If you want to express your love for a friend or for someone then you have to be at the event.  You can have a fantasy marriage booth or even express intimate friendship and love with the available love lucks.  If you just want to send a message to someone then you can also do so through the Message Center.
Jerry's Life Size Toys and Collectibles will once again bring life-size statues.  Take a photo with Voltez V and other iconic statues from the world of Japanese pop culture.
You can also avail free printed photos of the event through Phone2Prints.  Just take a photo at the event then register at their booth.  Your first photo will be printed for free.
Cosplay competition and karaoke highlights most of the event for this year with the finals of both Cosplay Idol Season 4 and CosCraft: Costume Mentoring Challenge as the climax.  There will also be two karaoke competition this year which includes Your Cosplay Sounds Familiar and The Ultimate Singing Idol.
Like the previous year, POF 2018 also brings variety and television adopted games in which groups and the audience can participate.  This year's line-up includes Anime Singing Bee, Who Wants to be The Ultimate Otaku, Anime Feud, Anime Game Challenge and Animazing Race.
Huion and American Technologies Inc. (ATI) will be hosting the Digital Art Competition.  The winner of the competition will receive a brand new drawing tablet from Huion.  Another exciting prize is for the Champion of CosCraft which will receive a Php25,000 worth of scholarship from CIIT College of Arts and Technology plus electronic gift certificate from Fairview Terraces.
POF 2018 Partnership
Pinoy Otaku Festival (POF) 2018: Ai is presented by Naruto Cosplayers PH together with Red Cloud Interactive in partnership with Fairview Terraces as the official event partner.
Platinum Partner: Huion, American Technilogies, Inc. (ATI), CIIT College of Science and Technology, and Jerry's Life Size Toys and Collectibles.
Official Food Sponsor: M International Food Services
Partners and Exhibitors: Phone2Prints by Kiosk Adventures Inc., FurryPinas, Graphic Artists Philippines, Comedy Cartel, Eyemax Trading, Malolos Toys and Hobbies Convention (MalCon), Team Raket, Rocx Tees, Cospray Hair Color, Godzilla Collectors Philippines, Chibaneelle Art Circle, SketchyGerry, PixelHero, Tali-Papa Circle, Euan and Euro Stuff, Japan All Stars, Winter Doll, Weng Eeng's Takoyaki, Gridiron Shawarma X Sausage, Fanshoppe, Philippine Karatedo Leagule, Sulong Baybayin Abril 21 (SBA21), Fancy Moi, GOSSIPKR Beauty Products, Senapis, Lunatic Studios, Kiyasuriin, Ink Jinks, and Tina and Stitch.
Media Partners:  Animax, ClickTheCity, Wazzup Pilipinas, The Cosplay and Anime Café (arkadymac.com), 3BC Gaming, AnimePH, Astig PH, Animeplay Entrertainment TV, ImaheNasyon Creatives, Ayaldev.com, Reverie Wonderland, OtakuPlay PH, Choji TV, Mauvish Crimson, Gameseer PH, and Blue Pirate Channel.
Organizational Partners: The Otaku Philippines, Anime Cosplay Colors PH, El Chorizo Cosplay Group, Anime Corner PH, Z Warriors, and Team OKE Gakuen.
For more details on the event please visit www.narutocosplayers.com/pof-2018 or www.facebook.com/pinoy.otakufest.