Eight months ago, the POCO M3 came out just as POCO Global announced its independence from its then-parent company Xiaomi. With this freedom came the POCO M-Series, a new lineup running on mid-range chipsets but with the usual value-added flair that makes the POCO brand a threat to more established brands.
Fast-forward eight months later and the POCO M3 Pro 5G is born with an updated 5G chipset and a fresh design for only a few thousand pesos more.
Hit play to watch our POCO M3 Pro 5G hands-on video on YouTube, or read on for our full review.
Build quality and design
Glasstic styling is back with a vengeance on the POCO M3 Pro 5G: our Power Black-colored unit dances as it catches the light, revealing a metallic base that can either be darker or lighter depending on your current angle.
It looks great, but we've already seen this before. What's new though, is the big, bold patch containing the 48MP triple rear camera module. This area used to occupy almost the entire upper quarter of on its predecessor, but now it has been reduced to something like a sixth of the entire back surface.
Printed beneath it is the POCO logo, and the words "Designed by POCO" as if to assure us that it couldn't have been designed by anyone else.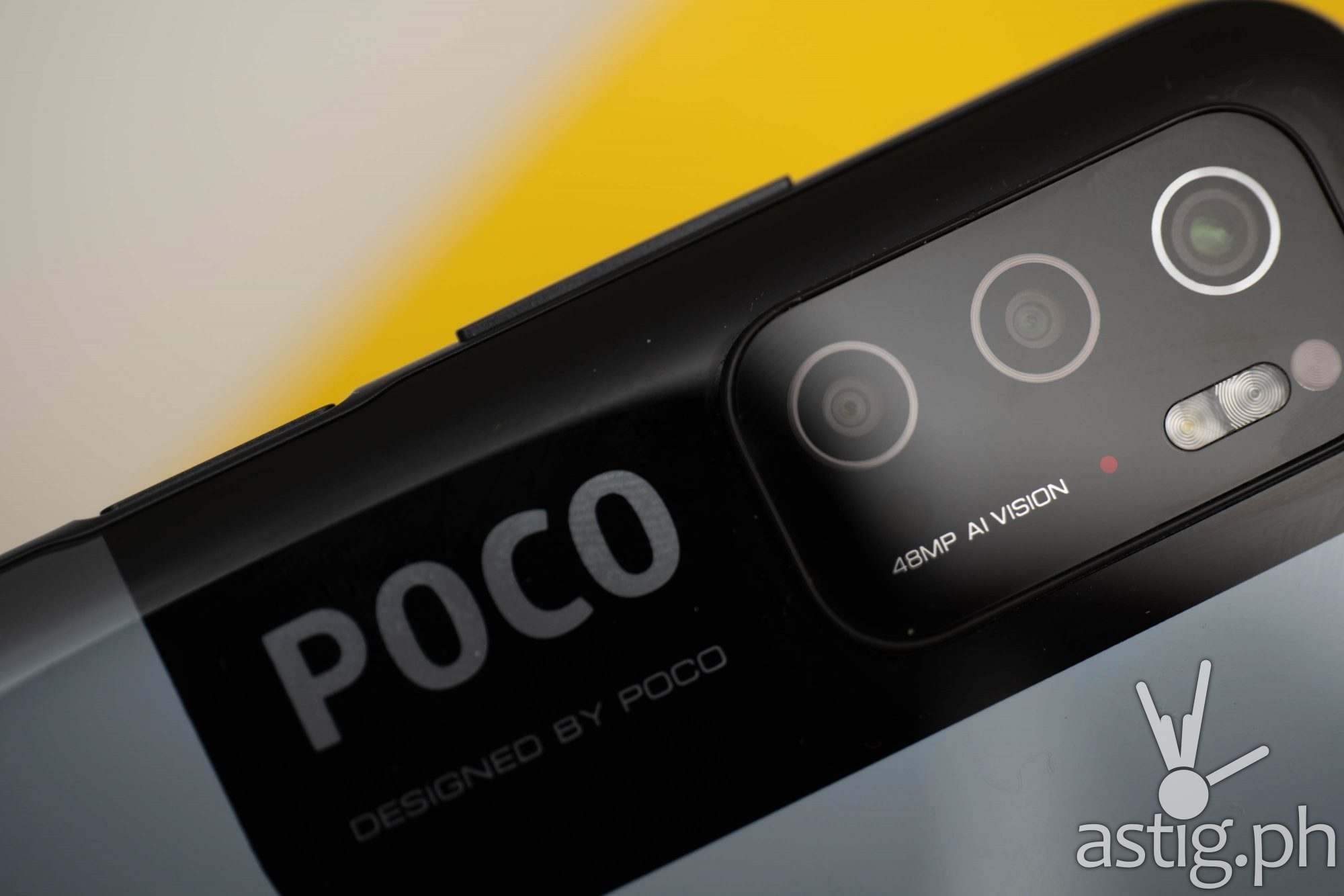 By making these small changes, the product team has managed make the POCO M3 Pro 5G look fresh while retaining the core look of the POCO M3.
While the glasstic back panel may be stylish and eye-catching, but this kind of material comes potential issues: it's a certified smudge-magnet, and depending on the surface, it may slip and slide off the table.
Because of this, a protective case is almost a necessity, and thankfully there's a transparent jelly case that comes bundled with the package. Thanks, POCO!
The screen is slightly bigger at 6.53 inches with a native resolution of 1080×2340 pixels with the usual Gorilla Glass 3 coating.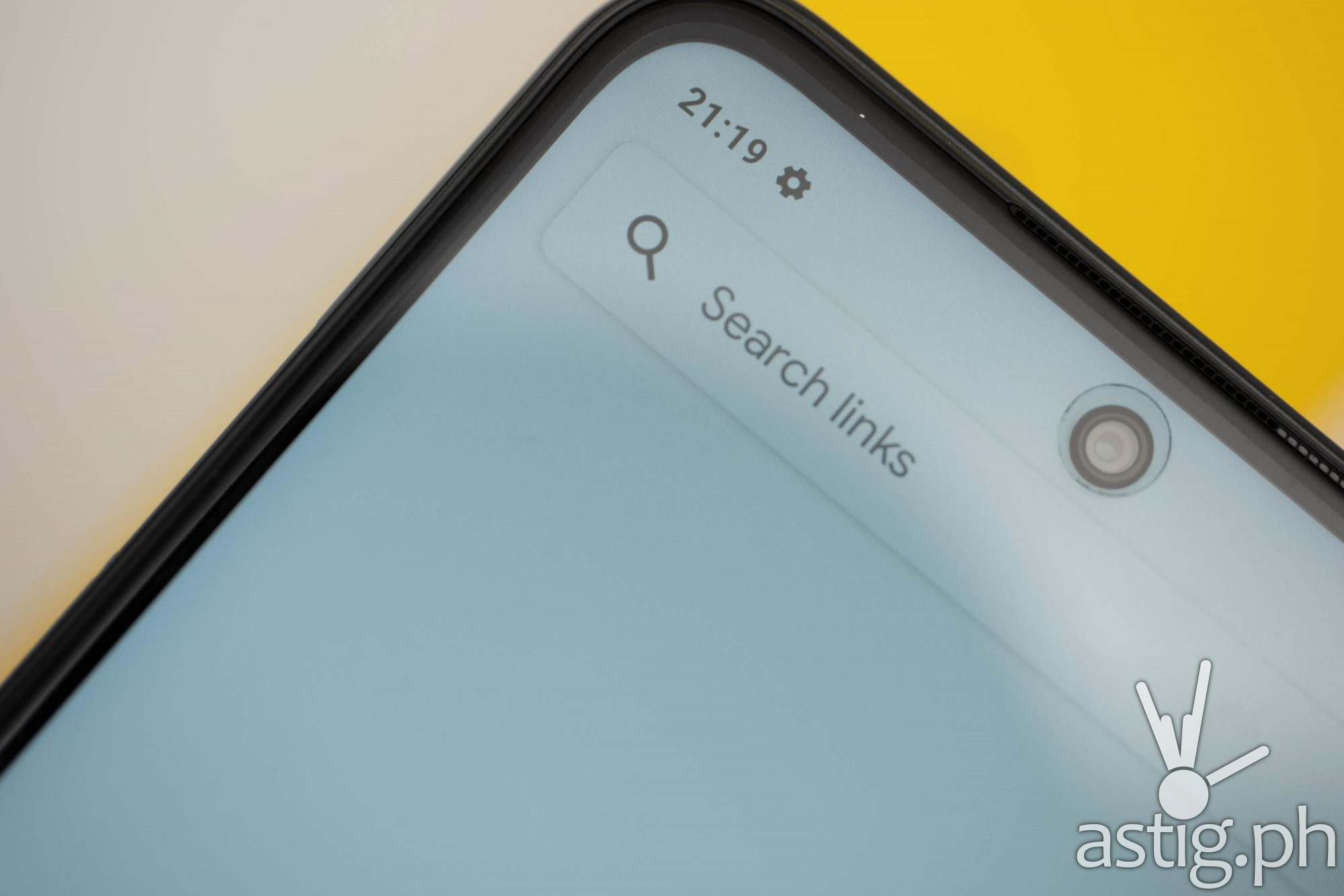 What excites us, though are two things: First, the waterdrop has been replaced by a hole-punch notch – centered still, as it should be. Second, we are finally getting high refresh rate: the new and improved display panel runs at a native refresh rate of 90Hz.
As an added bonus, there's a pre-installed screen protector to preserve your new phone's screen from wear and tear of daily use, pets, and shark attacks.
Performance and entertainment
The POCO M3 Pro 5G is one of the few MediaTek Dimensity 700 5G-powered smartphones to be sold in the Philippines.
As MediaTek's mid-range 5G platform, the Dimensity 700 5G has a slightly faster CPU compared to its 4G counterpart, running at a maximum clock rate of 2.2 GHz.
We put this to the test in AnTuTu and went all the way to 325k, placing it comfortably in lower mid-range territory for 2021.
Made with Visme
While overall performance is solid, the UI felt a little sluggish when we first got it, as if we were using a 30Hz screen. We were not sure what was causing it, but a quick search for "POCO M3 lag" shows numerous results, so this appears to be a common problem.
It went away after a while without us doing anything, but just in case, here's a link to a Reddit post with steps to speed up animation settings on the POCO Home Launcher:
Turn off animations
Enable Developer Options, then go to Settings — Additional Settings — Developer Options and either turn off or select the lowest values
We also tried replacing the default Home Launcher called "POCO Launcher" with Nova Launcher, which helped a bit.
Out of the box, the phone runs on Android 11 with MIUI 12 for that signature Xiaomi / POCO experience. So when you get the M3 Pro 5G, you are getting the latest and greatest software to maximize the potential of its underlying hardware.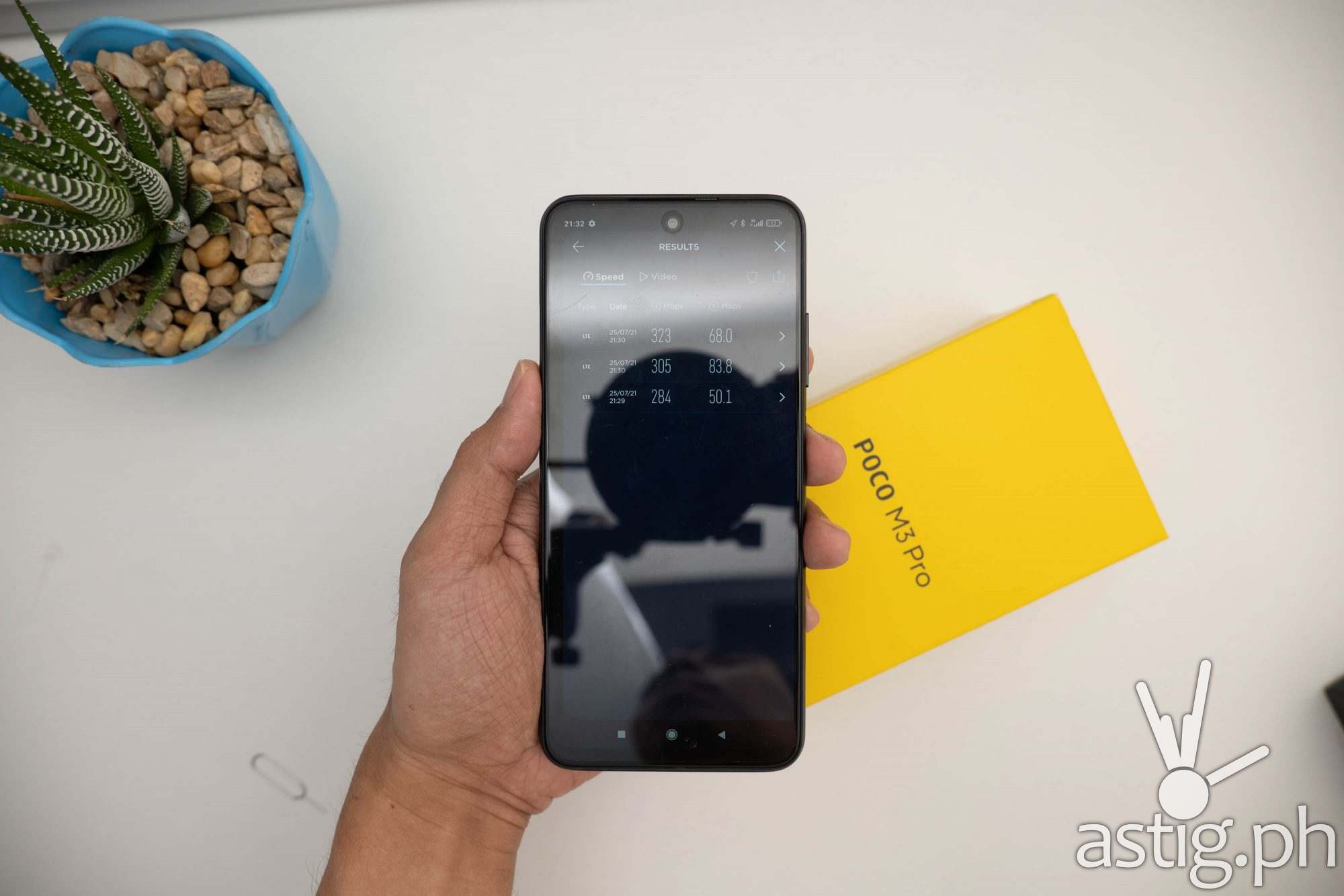 5G performance did not disappoint – we went as high as 450MBps while speed-testing with a Smart SIM in Mandaluyong in the afternoon. Results may vary depending on the location and on time of day, but what's important to note is that the phone stayed cool the entire time.
It did get a little warm, but it's almost unnoticeable and definitely not as warm as our other reference flagshi9p smartphone running on the Snapdragon 888 5G platform.
Mobile gaming
MediaTek's Dimensity 700 5G platform that easily outpaces the Helio G85 in synthetic benchmarks, beating the Helio G90T in both single-core and multi-core performance by a slim margin.
However, its Mali-G57 MC2 GPU runs at a slower clock rate of 950MHz compared to the Mali-G52 MP2, which runs at 1GHz.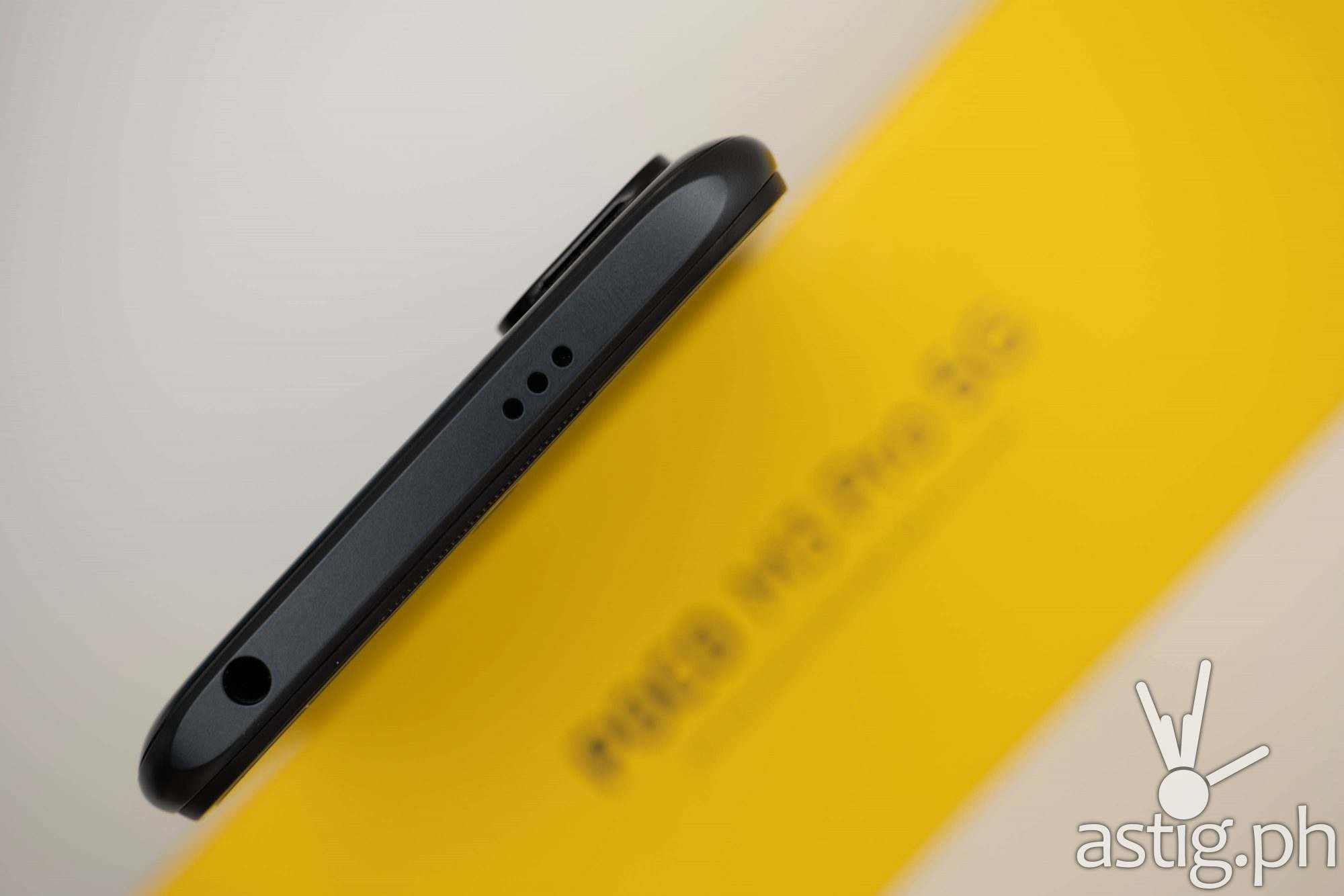 Clearly this phone can game, we just needed to find its limits.
So we went ahead and installed our reference games to test it. Generally speaking, MOBA was games fared well around medium to high, and we can push it all the way to the highest settings but this causes our frame rate to dip significantly below 60FPS. This included  popular titles such as Mobile Legends: Bang Bang, League of Legends: Wild Rift, and Marvel Super War.
By the way, MIUI 12 has its own built-in mobile gaming optimization system called "Game Turbo". It can help boost your gaming performance by clearing unused resources and maximizing your CPU and GPU. It also comes with useful shortcuts to take screenshots and recordings, aside from the ability to block calls and notifications.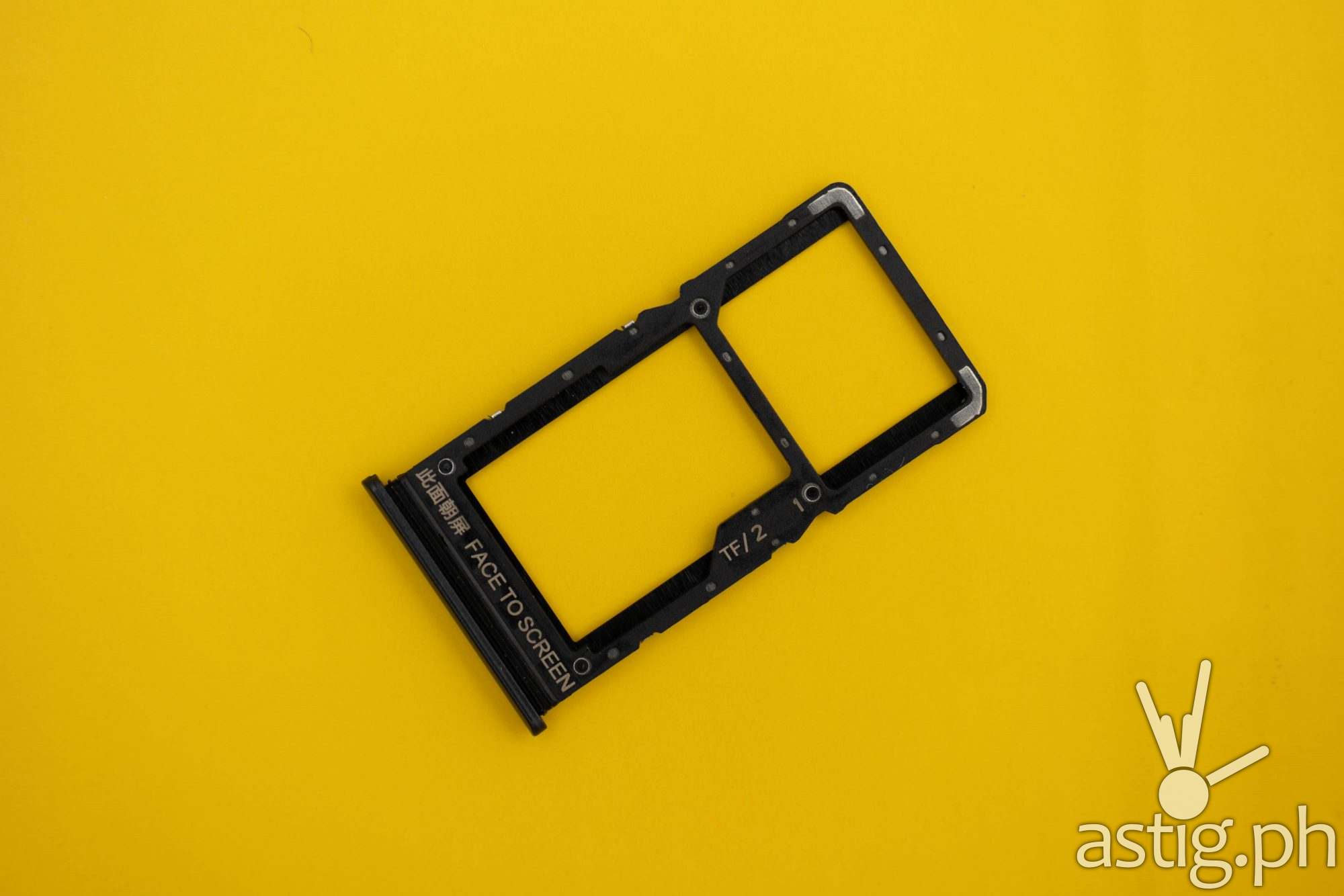 Our favorite feature, though, are the floating windows – you can chat and interact with your friends on Facebook Messenger or WhatsApp though a floating window displayed on top of your game so you don't have to switch windows.
Photography and videography
The POCO M3 Pro touts a triple camera system with a 48MP sensor as its primary shooter. It takes bright photos with decent dynamic range that are mostly sharp and usable, even under sub-optimal lighting conditions.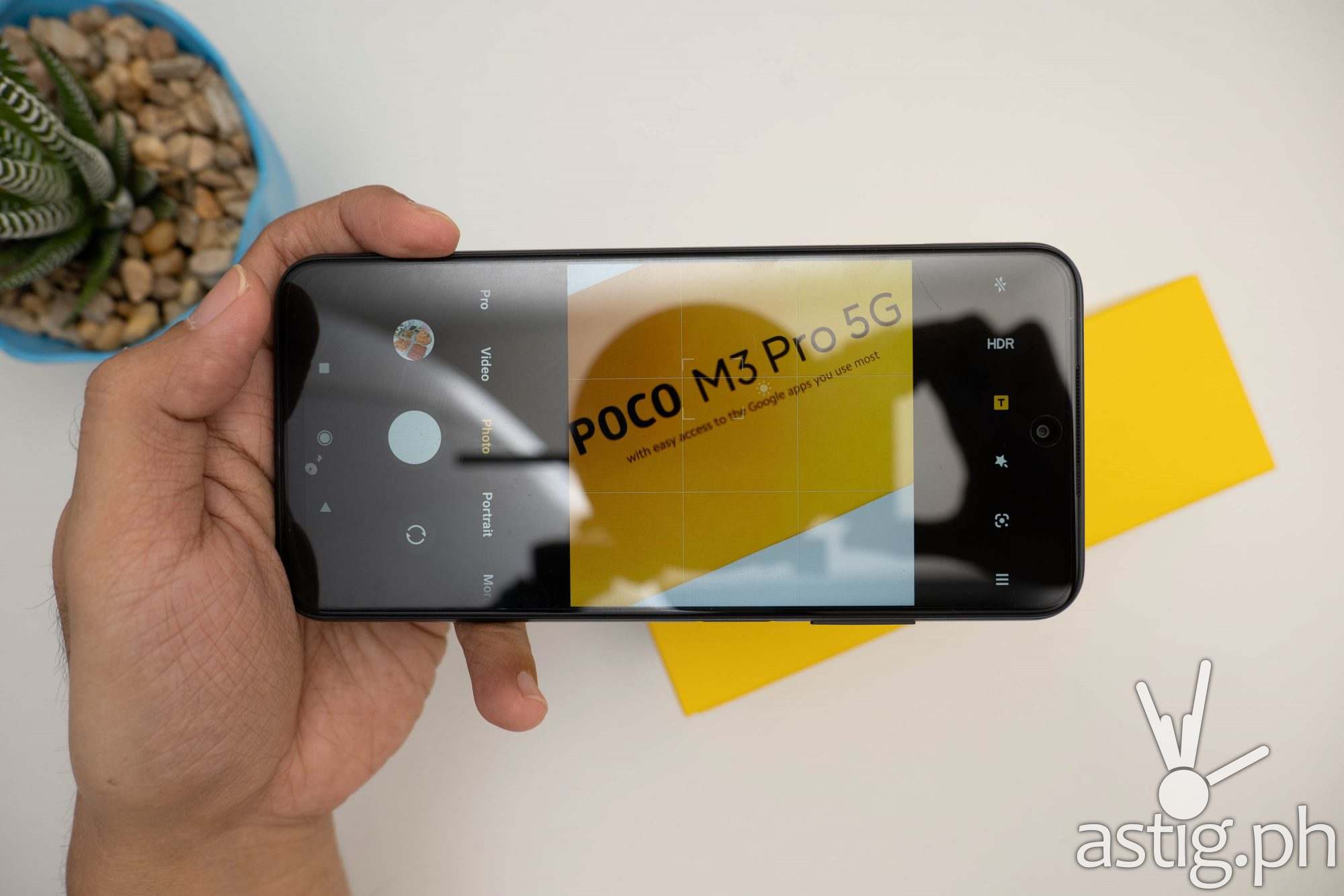 Color science and white balance are decent, and if you need to fine-tune your shot, you can switch to Pro mode and manually define things like ISO, shutter speed, focal length, and white balance. There are even meters for focus peaking and exposure – features that you normally only find on mirrorless and DSLR cameras.
Check out our sample photos on Instagram.
You can only shoot with the main sensor in Pro mode, however. So to access the macro or the selfie camera, you need to be in Auto mode.
Videos taken with the 8MP selfie camera look good enough for vlogging, though its minimum focusing distance is somewhere around an arm's length, so you can't really hold stuff too close to the camera since it will be out of focus.
Also, it can be challenging to get the lighting under control since we can only shoot in auto mode.
Vlogging with the 48MP main camera in Pro Mode looked more professional. Notice in our sample video that we were able to achieve steady, consistent lighting through our shot. Minimum focusing distance was also much closer, so we were able to take the products up-close a la "showcase mode" which is very useful for vlogging.
Angela from our tech team pointed out that the POCO M3 Pro 5G takes better shots than the POCO M3 – despite having the same specs on paper. We are not sure why, but since the POCO M3 runs on Android 10, we're going to chalk it up to better software on the M3 Pro 5G.
We were really impressed with the photos and videos that we managed to take, and we applaud POCO and Xiaomi's efforts to bring advanced photography and videography features over to smartphones.
Battery life
Bringing the POCO M3 Pro to life is a 5,000 mAh battery. It's a step back from the 6,000 mAh capacity of the POCO M3. Nonetheless, GSam Battery Monitor tells us that we average around 42 hours per complete charge – almost two days.
We have been using the phone mostly for social media, watching shows, and gaming so it's connected to WiFi most of the time, with the occasional drive where we put the phone on 5G with tethering on.
Screen on time averages 6 hours and 46 minutes which is above average. Your mileage may vary of course, but these are good numbers in our books.
Maximum power delivery is at 18W, so charging from zero to 100% takes over an hour.
Verdict
So far we've seen how the POCO M3 Pro 5G takes the winning formula of the POCO M3 one step forward. It features better hardware and better software in the form of the 90Hz high refresh rate display panel, Android 11, a faster chipset, and better cameras.
For those who care, it also has NFC and a "glasstic" rear panel.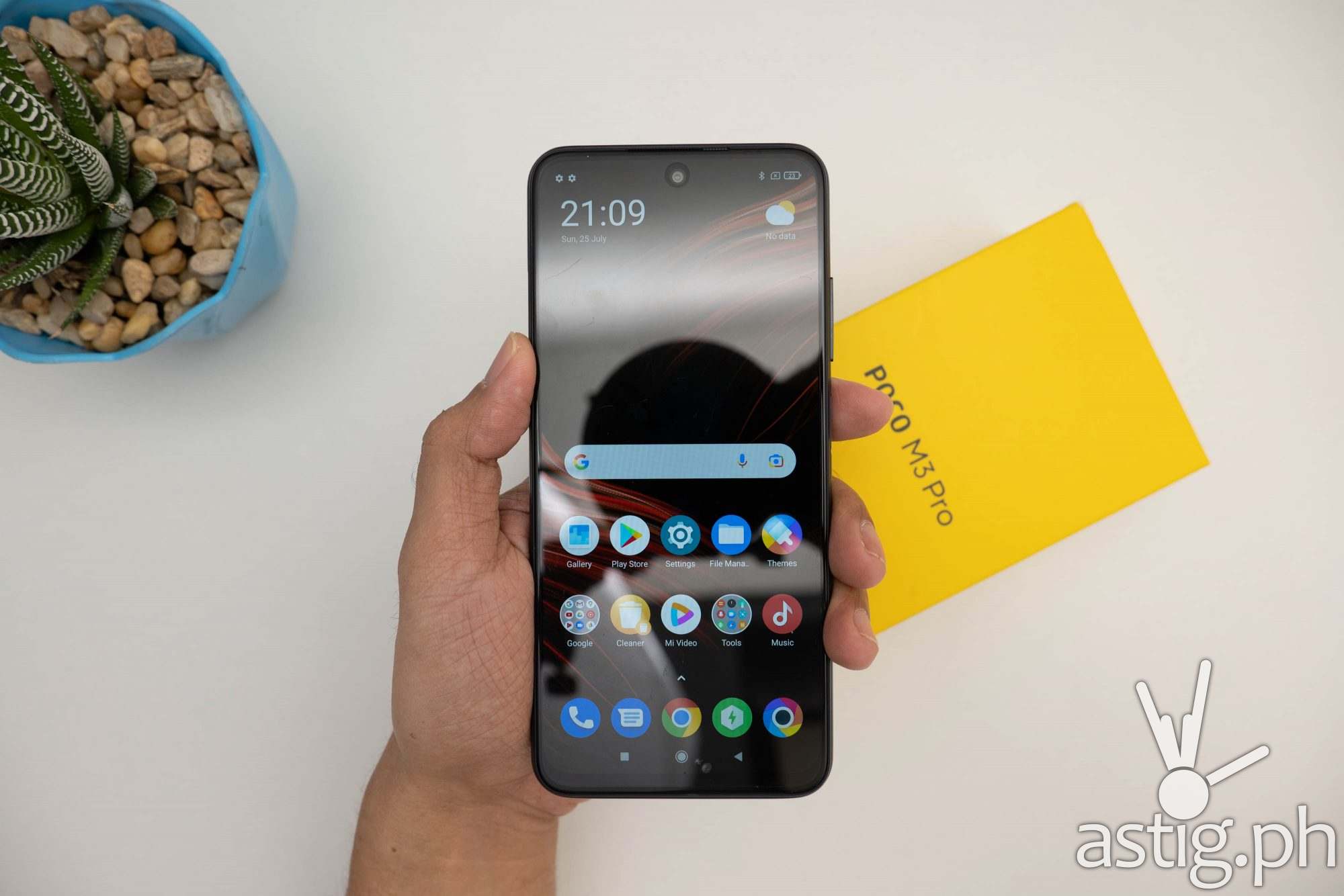 The biggest story here though is the 5G modem, which is a must nowadays if you're heavily into mobile data.
However, it seems that the product team did take a step back in other areas: instead of a dedicated dual SIM slot, we now have a hybrid slot for SIM and expansion cards; the top-firing speaker is out so no more dual speakers; battery is down from 6,000 mAh to 5,000 mAh.
Why would POCO make these improvements while cutting some corners?
At launch, the POCO M3 was priced from Php6,990 (4GB + 64GB) in the Philippines. For the same capacity, the POCO M3 Pro 5G is priced from Php8,990 – that's only Php2,000 more for a significantly more powerful device with 5G.
Looking at the minimal price increment, it's a no-brainer: the POCO M3 Pro 5G wins hands down, and we're only talking about POCO here.
Can you get a 5G smartphone for that price? What's the cheapest 5G smartphone that you know of? We'll be waiting eagerly for your comments.
POCO M3 Pro 5G specs
Display: 6.5 inches; 1080 x 2400 pixels; 90Hz refresh rate; IPS LCD; Gorilla Glass 3
SIM: Dual SIM (nano-SIM, hybrid slots)
OS Android 11; MIUI 12
Chipset (SoC): MediaTek Dimensity 700 5G (7nm)
CPU: Octa-core (2×2.2GHz + 6×2.0GHz)
GPU: Mali-G57 MC2
Memory (RAM) + internal storage: 4GB+64GB, 6GB+128GB
Expansion: microSD (hybrid slot)
Main camera (rear): 48MP f/1.8 (wide) + 2MP f/2.4 (macro) + 2MP f/2.4 (depth)
Selfie camera (front): 8MP f/2.0 (wide)
Connectivity: 2.4/5 GHz Wi-Fi 802.11 b/g/n/ac dual-band; Bluetooth 5.1 A2DP LE
I/O: USB Type-C 2.0; 3.5mm audio jack
Biometrics: fingerprint sensor (side-mounted)
Battery: 5,000 mAh; 18W
Colors: Poco Yellow, Power Black, Cool Blue
Price (Philippines): 8,990 PHP (4GB + 64GB); 11,990 PHP (6GB + 128GB)