A mock poster featuring Senator Grace Poe and Francis "Kiko" Pangilinan running in tandem for the 2016 Philippine elections has been making its way around social media. Entitled "POE-KIKO", the poster plays with the names of the two politicians, apparently running in tandem for the position of President and Vice President.
The origin of the image is unknown.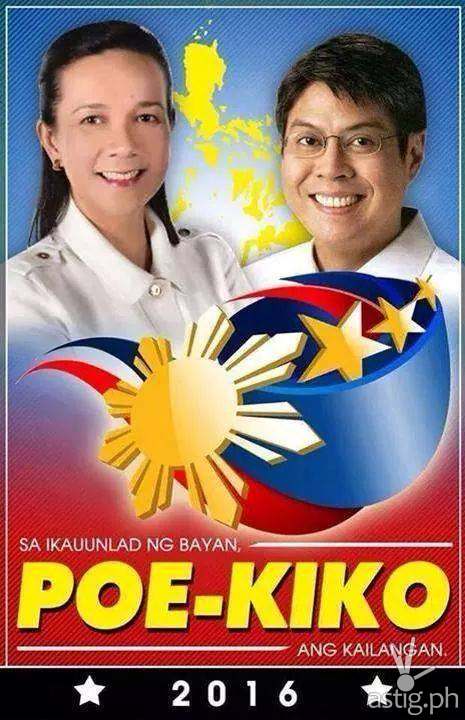 Facebook page BV Patrol used the image to create their own version of the joke, shown below.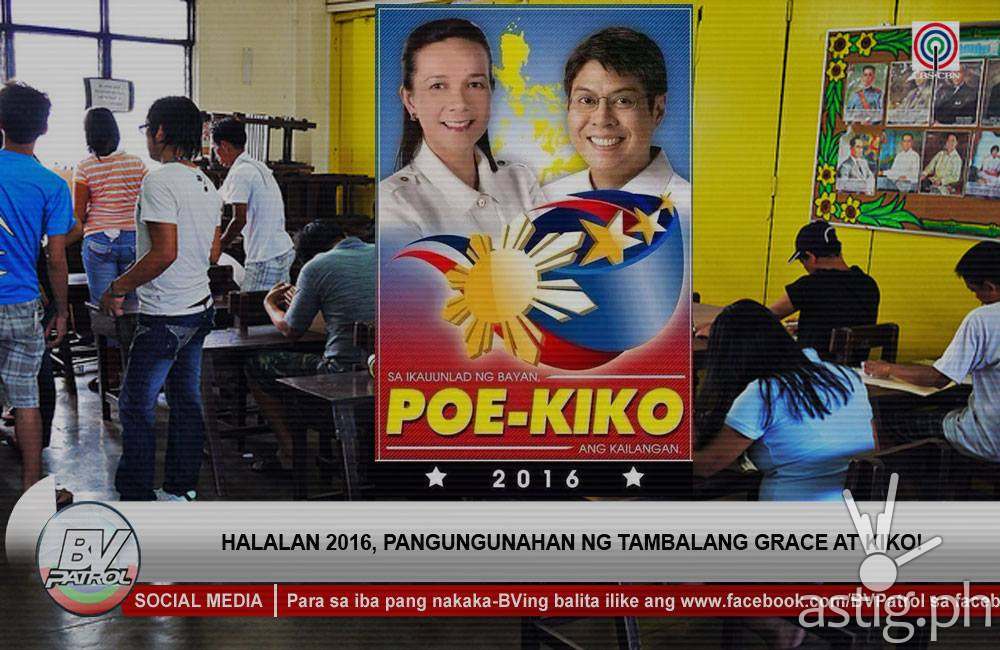 Netizens reacted accordingly, one witty response suggesting a combination of Dick Gordon and Mo Twister, resulting in "DICK-MO".
With all the crazy things happening to the country lately, we Filipinos really need a good laugh.