MANILA, Philippines – SM Supermalls, the country's biggest mall network, made history this weekend when it celebrated the first ever biggest Nationwide Pokémon Go Lure Party that simultaneously happened on August 12 from 5PM to 9PM in 50 SM malls all over the Philippines!
The first of its kind event, which is set to be the biggest one-day Pokémon Go Lure Party worldwide, has brought together Pokémon Go trainers, gaming enthusiasts, families and groups of friends for the four-hour Poké-hunting craze.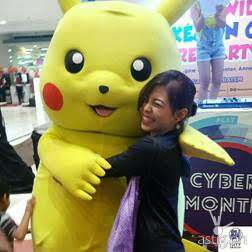 SM Mall of Asia's Globe transformed into a spinning Pokeball during the Nationwide Lure Party
"As early as July, our Pokémon Go digital campaign had witnessed how fascinated and ecstatic our shoppers were for the app's official Philippine release. And from the fans' overflowing reactions, we knew we had to give them something big and unforgettable once the game is launched," shared Jonjon San Agustin, SM Supermalls' senior vice president for marketing.
True enough, SM was among the first brands to break the news about the app's launch last August 6 and the first to set a nationwide Pokémon Go Lure Party on August 9.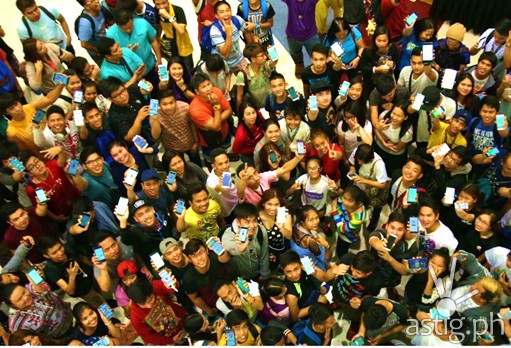 "We wanted to merge the beauty of digital and the real world by making our malls transformed into Pokémon Gyms and lure party venues. For everyone's delight, over 150 Pokéstops were lured simultaneously in all our 50 malls," said San Agustin. An estimated 3.5 million people go to more than 50 SM Supermalls on a daily basis.
The big buzz created by #GottaCatchEmAllAtSM digital campaign has won not only the hearts of its shoppers but also the support of two of country's biggest consumer brands that exclusively partnered with SM, namely Smart and McDonalds.
Smart ran two promos during the event: free access for Smart Pokémon Go users and 3 cinema passes for every purchase of Smart Bro 888. Meanwhile, McDonalds launched their 'Buy 1 Take 1 McFloat!' promo in their branches at SM that joined the nationwide party.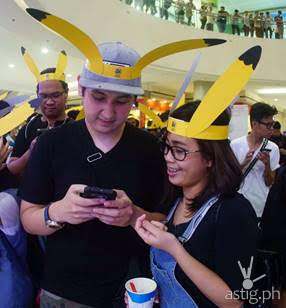 SM's Nationwide Pokémon Go Lure Party treated shoppers to an array of exciting attractions and fun-filled activities. Pokémon characters and cosplayers strolled around the malls while select SM branches featured different adorable Pokémon collectibles and Pokémon Go essentials perfect for every trainer's daily adventure. Several SM establishments also launched their respective special Pokémon promos.
Finally, due to the overwhelming clamor from shoppers across the country, SM has announced its extension of the lure party in select SM malls on Saturday and Sunday (August 13 and 14).