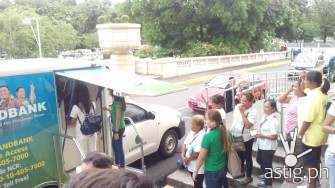 The Department of Social Welfare and development (DSWD) and the Land bank of the Philippines distributes prepaid cards to family beneficiaries of the Modified Conditional Cash Transfer, or MCCT.
The MCCT is an innovation of the Pantawid Pamilyang Pilipino Program (4Ps) or the Conditional Cash Transfer (CCT) that provides cash grants and social welfare intervention to families that are not covered by the Pantawid Pamilya.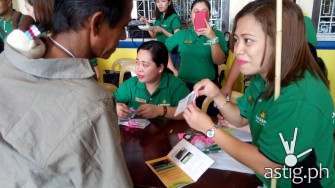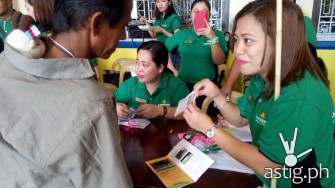 The prepaid cards for the beneficiaries of the MCCT may can now be availed on their grants at any Automated Teller Machines (ATMs), and they can also use the prepaid cards to purchase groceries or medicines through the point-of-sale (POS) systems.
203 prepaid cards compromise the first batch of the more than 700 prepaid cards, which will be distributed in the succeeding days. Additional 1,400 applications are also currently being processed.
The target beneficiaries to the said program are the homeless street families, indigenous people residing in geographically isolated and disadvantaged areas, and displaced families that is caused by natural or man-made disasters.
With this project, Land Bank President and CEO Gilda Pico stated that "Land Bank is one with DSWD in making the delivery of government's financial assistance easier and more accessible to the beneficiaries. It will continue to adapt more innovative channels consistent with our commitment to help promote the government's financial inclusion program."