Do you ever wonder, if there's a treatment that would iron your wrinkles away? Fret no more because there's this Radio frequency technology that tightens the skin non-surgically with promises of toning, tightening, fat-melting and reducing saggy skin.
Hmmm… Interesting…. Is this some kind of magic?? I never knew that there's a treatment that can freeze the signs of aging. I've always been curious about this hi-tech buzzword. It was very timely that when my friend asked me to write a review! I had the chance to try this RF facial and I'm glad it was at Princess Hazel Spa.
A salon treatment fit for a queen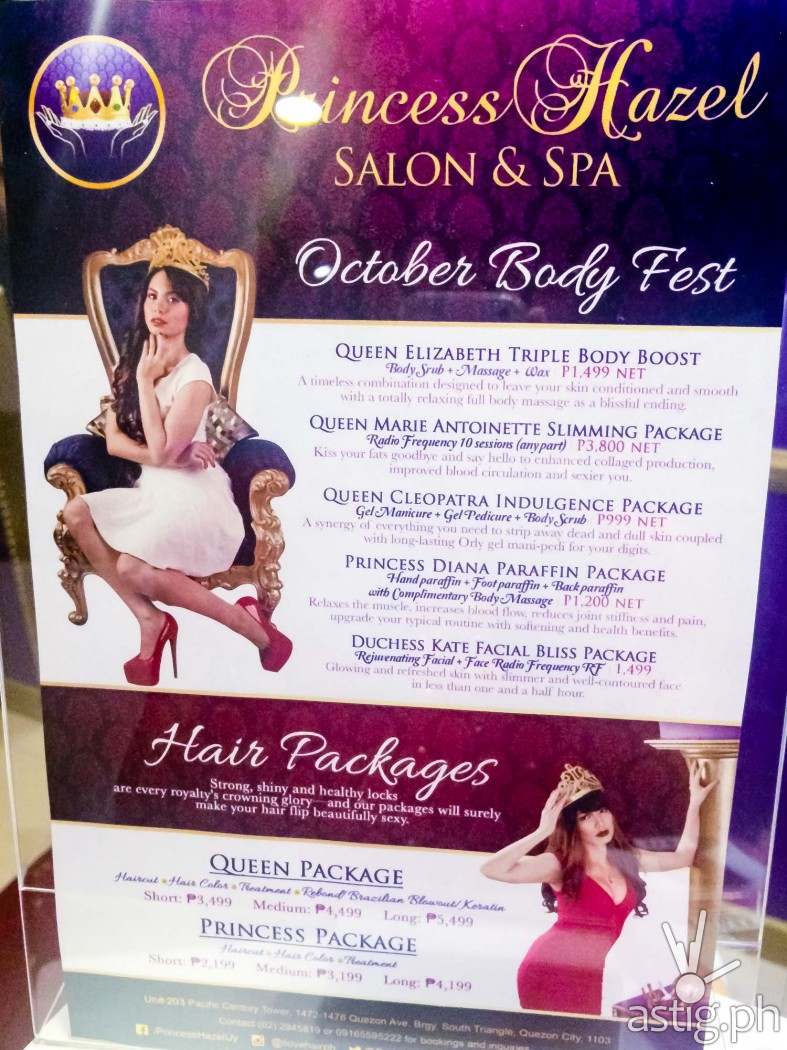 Ambiance was very relaxing and the staff were very professional. I'm glad the treatment rooms are private, with a single bed in each room. This is really important, you know. Who wants to share a room with a stranger? Definitely not me.
I might have been a little too comfortable! I can't really recall all the actual things that were done to my face prior to the pricking. It was so relaxing that I kinda dozed off for a little bit.
My skin is not perfect. I have breakouts once in a while and blackheads are visible. I hated seeing them in the mirror! 🙁 I'm not skilled enough to remove them on my own and I end up with angry red scars and marks.
The therapist from Princess Hazel skillfully removed my blackheads with minimum redness and scarring. It shows that the staff there are experienced and they know their craft well. Yes, the pricking process was painful but "tiis ganda!" as they say.
Radio-frequency treatment at Princess Hazel Spa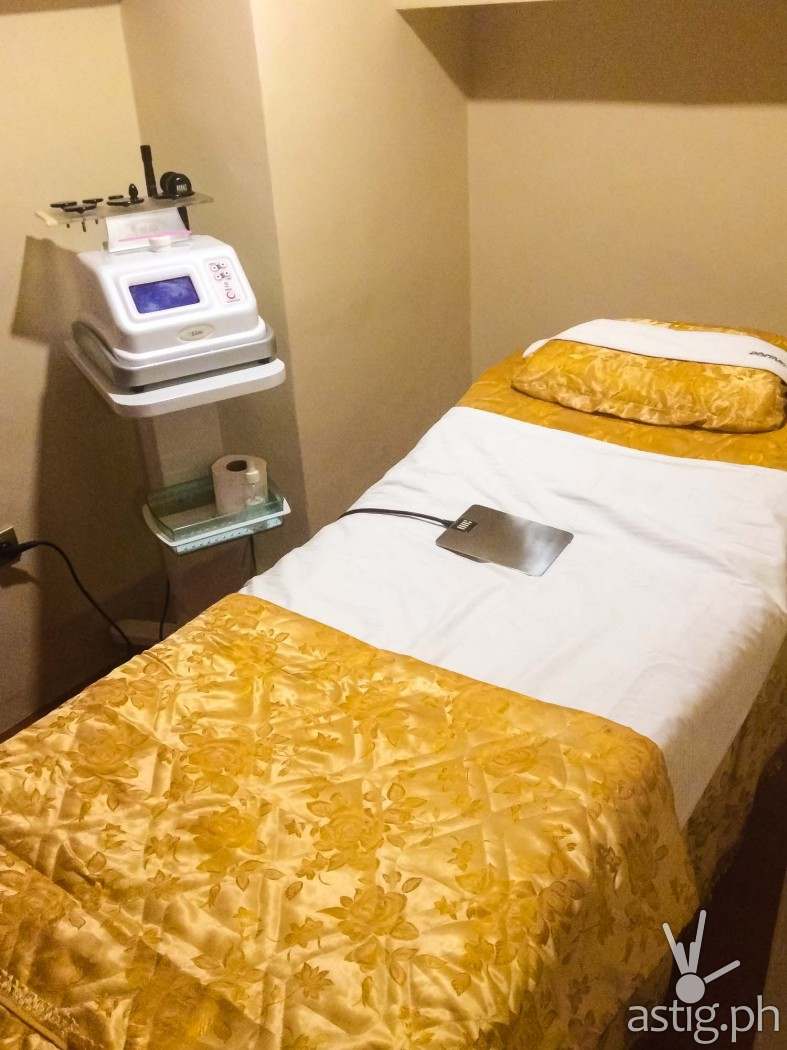 After washing and massaging my face, steaming, and pricking, I was brought to another room.
After my rejuvenating facial, it's time for my RF (Radio frequency) treatment. There was a machine made specially for this treatment. I was instructed to put away all metal objects (including my phone).
The metal plate you see on the bed was placed on my back and it was kept contact with my skin during the procedure.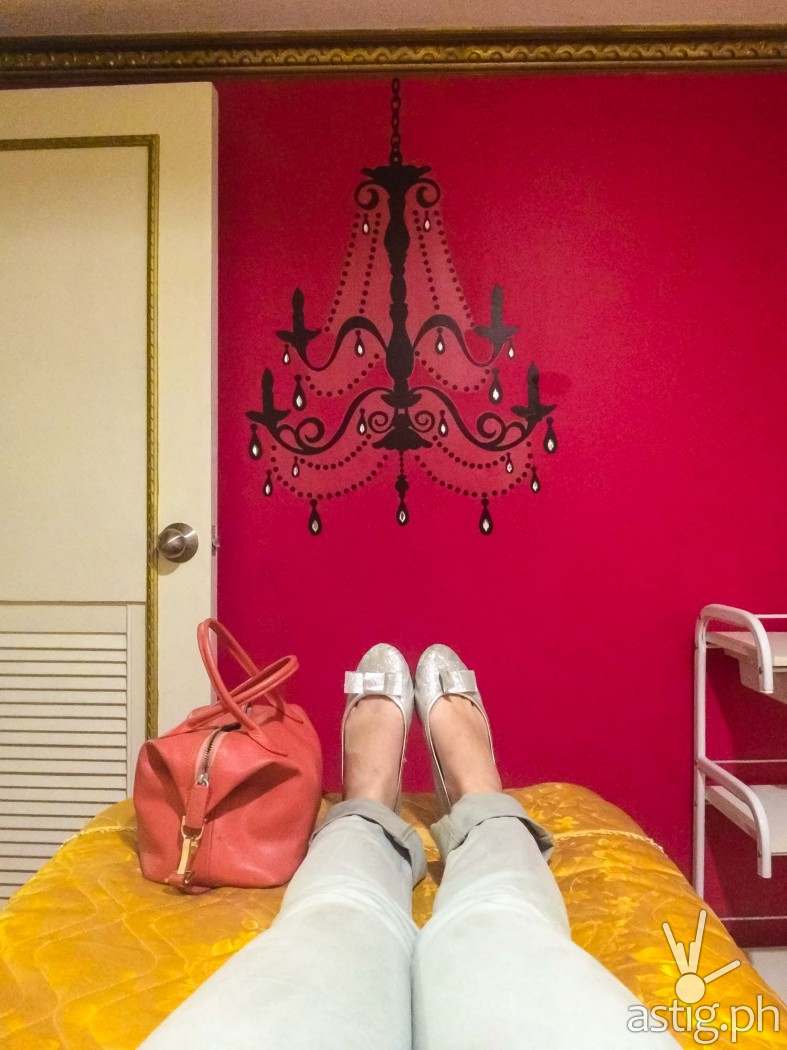 There was a round like rod thing that was applied in my face in a circular and upward motion. It was not painful or anything. I just felt a warm tingling feeling throughout the RF session.
The staff kept on asking whether I could handle the heat. I didn't have any problems with it.
It was amazing!!! The effects were immediate! My skin had a pink glow (due to the heat). My eyes felt lifted. My cheeks were firmer. No wonder Kim Chiu bought her own RF machine.
I would avail this service every other day, if I could. This service is addicting! The best thing about RF is that it's not limited to the face, I heard it can be used in different parts of the body as well.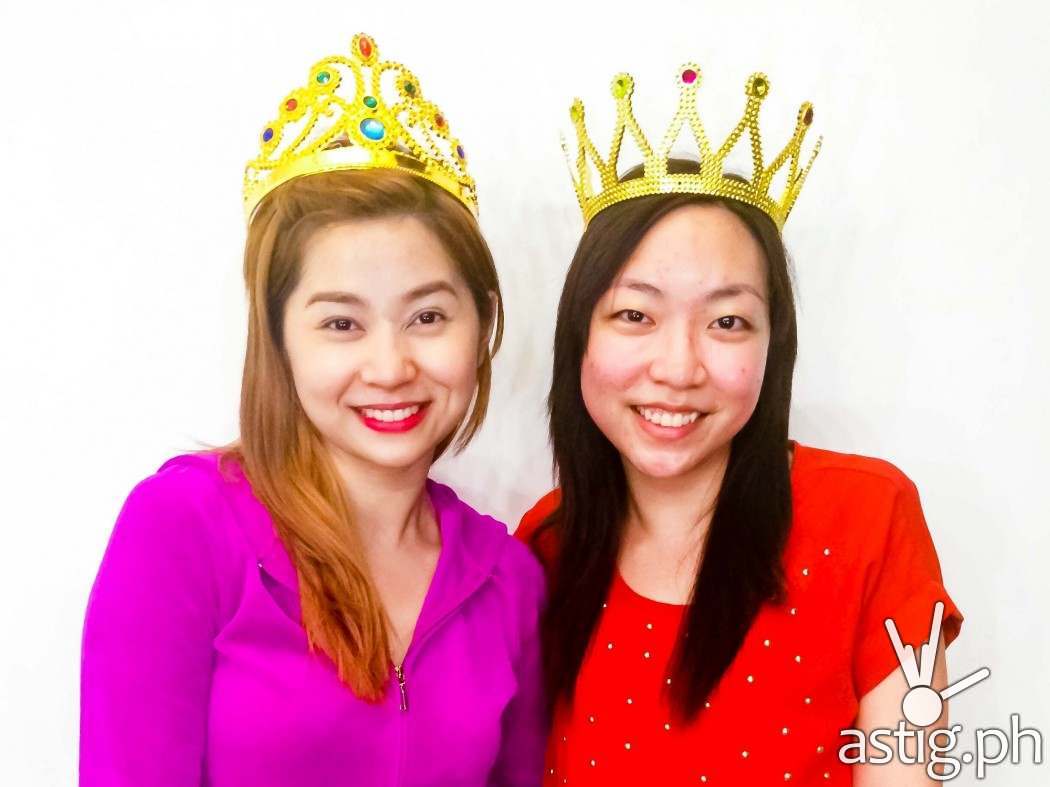 What are you guys waiting for? Go to Princess Hazel Spa! This is the perfect place to feel pampered and rejuvenated. Definitely a nice experience. I can't wait to try their other services.