Prison Break is back from the dead, literally.
The original series co-produced by none other than Wentworth Miller and Dominic Purcell promises action, suspense, and hopefully answers to questions left open when the series took a break (ehem) after it went off the air in 2009.
Reuiniting with Miller and Purcell are beloved cast members Sarah Wayne Callies, Amaury Nolasco, Robert Knepper, Rockmond Dunbar, and Paul Adelstein.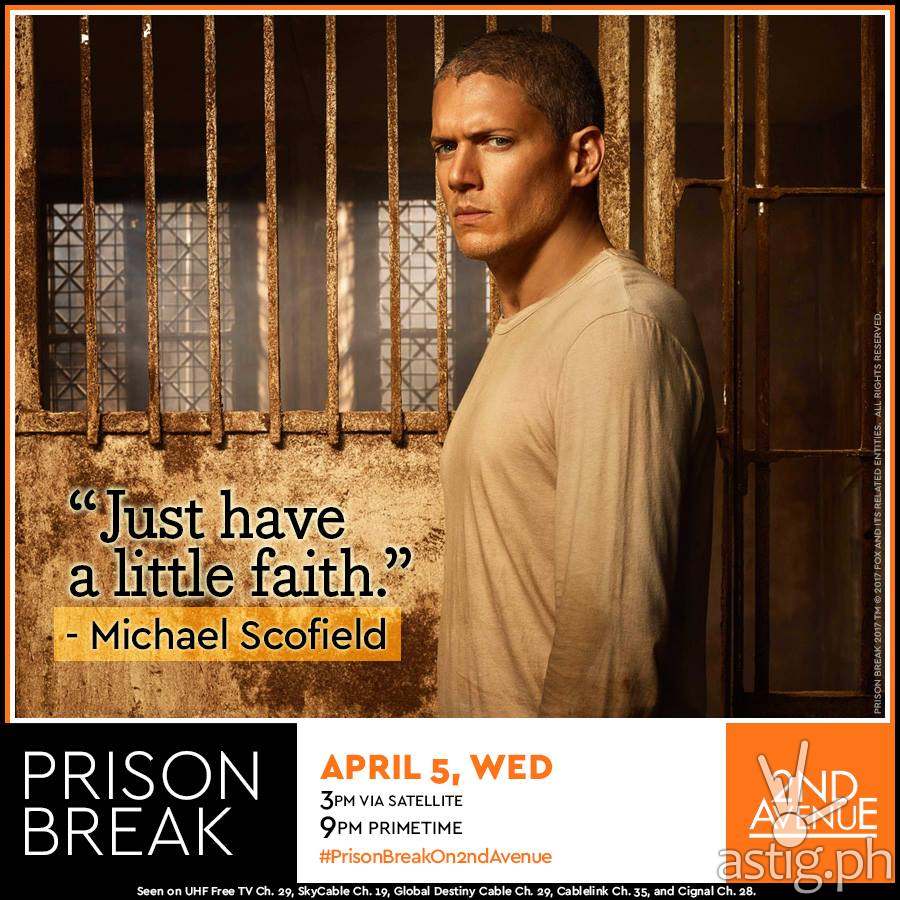 The original series centered on Michael Scofield (Miller, DC's Legends of Tomorrow), a young man determined to save his convicted brother, Lincoln Burrows (Purcell, DC's Legends of Tomorrow), from death row by hatching an elaborate plan to escape from prison.
In the new series, filmed on location in Morocco, clues surface that suggest a previously thought-to-be-dead Michael may be alive.
Lincoln and Sara (Sarah Wayne Callies, Colony, The Walking Dead), Michael's wife until he was presumed dead, reunite to engineer the biggest escape ever, as three of Fox River State Penitentiary's most notorious escapees, Sucre (Nolasco, Telenovela), T-Bag (Knepper, Heroes) and C-Note (Dunbar, The Mentalist), are pulled back into the action.
PRISON BREAK premiers April 5, Wednesday at 3 PM and 9 PM on 2nd Avenue.