After the success of PRURide PH 2019, celebrity ambassadors Kim Atienza, Gretchen Ho, and Zoren Legaspi are set to represent the Team Pru Life UK in the upcoming Prudential RideLondon 2019. The world's largest cycling festival will kick off over the weekend on August 3 and 4, 2019, and will see over 100,000 participants ride collectively more than three million miles in different events for all ages and abilities.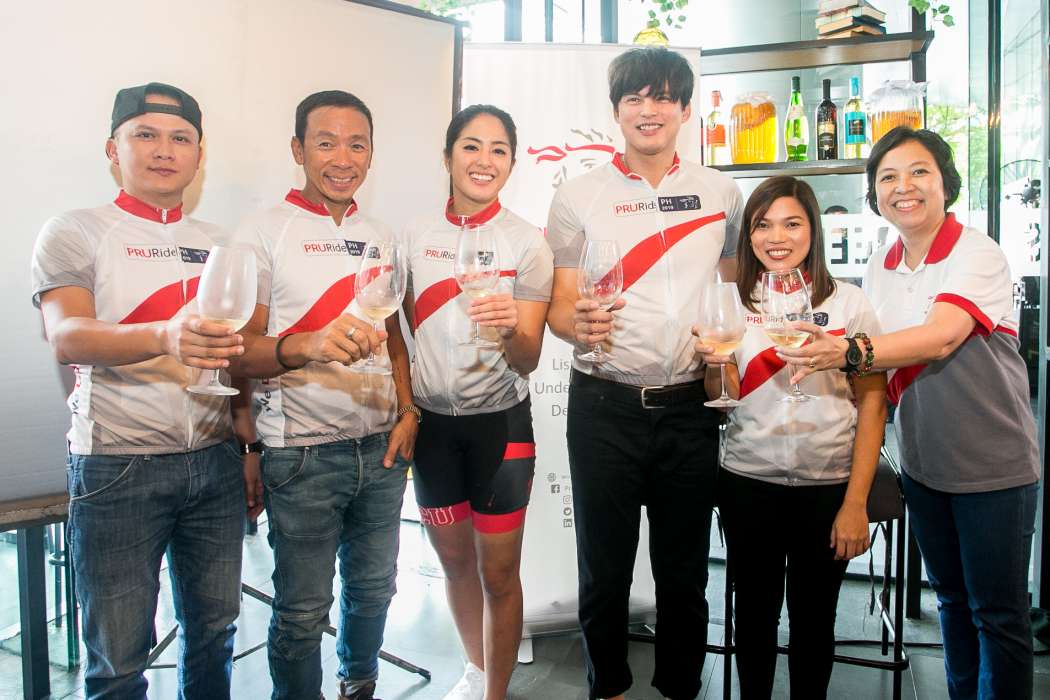 "We are proud to have PRURide PH ambassadors Kuya Kim, Zoren, and Gretchen among our representatives to the world's greatest festival of cycling. We have seen their grit as cyclists during the recently-concluded PRURide PH 2019 and we are excited to see them perform in RideLondon," says Senior Vice President and Chief Customer Marketing Officer Allan Tumbaga. "At the same time, they bring with them our advocacy of promoting health and fitness among Filipinos to this event." 
Pru Life UK has made strides in its advocacy of promoting cycling as a healthy and sustainable mode of transportation. This commitment reflects what its parent company, Prudential plc, has been upholding through the global event. 
Developed by the Mayor of London, Transport for London, and London & Partners in partnership with Surrey County Council and sponsored by Prudential the event was initially conceptualized as an offshoot and legacy of the 2012 Olympic Games. It is composed of a series of events for amateur cyclists and professionals that culminates in the London-Surrey Classic.  
Atienza, Ho, and Legaspi joined PRURide PH 2019 at the Gran Fondo, a non-competitive race in 30-, 60-, and 100-kilometer rides. At Prudential RideLondon, Atienza and Legaspi will join Surrey 100, a 100-mile challenge with the added incentive of raising money for charity. Meanwhile, Ho will cycle at the Surrey 46, a 46-mile ride designed for newer and younger cyclists. Lastly, Pru Life UK employees Ryan Benguelo and Nelsi Rabe will join Ho at her event to represent the company. 
This is our fifth year to send an official delegation to the cycling festival," shares Tumbaga. "Through this, we hope to support the company's initiatives under We DO Health. As a life insurance company, we are committed to promoting not just financial security but also health and wellness."