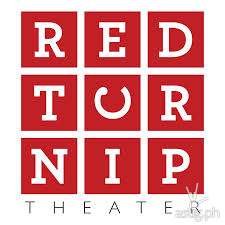 As a stage play and musicals enthusiast, I noticed our local theater scene has been active and a-buzz in the past five to seven years especially with the emergence of new production groups composed of overflowingly talented stage personalities honed by experience and time.
Breezing through their first year with class and pizzaz, Red Turnip Theater made up of acclaimed thespians and great friends (Ana Abad Santos, Topper Fabregas, Jenny Jamora, Cris Villonco and Rem Zamora) recently hosted a media launch at 2nd's restaurant in Bonifacio High Street to announce they're back for a second season with the 2007 Pulitzer Prize winner, "Rabbit Hole" which runs all weekends of August under the directorial debut of Fabregas. Written by David Lindsay-Abaire, "Rabbit Hole" was a broadway hit that garnered several Tony nominations and a win for its lead actress, Cynthia Nixon.
The play was adapted into a critically-acclaimed film with Nicole Kidman in 2010 that earned her an Oscar nomination for Best Actress. Very interesting!
The story involves Becca and Howie, a couple who lose their four year old son to a car accident, and the grief that slowly threatens to tear them apart. Shifting between humour and heartbreak, "Rabbit Hole" explores the way people deal with loss and how this affects those closest to them and their families. Variety calls it "an intensely emotional examination of grief, laced with wit, insightfulness, compassion, and searing honesty".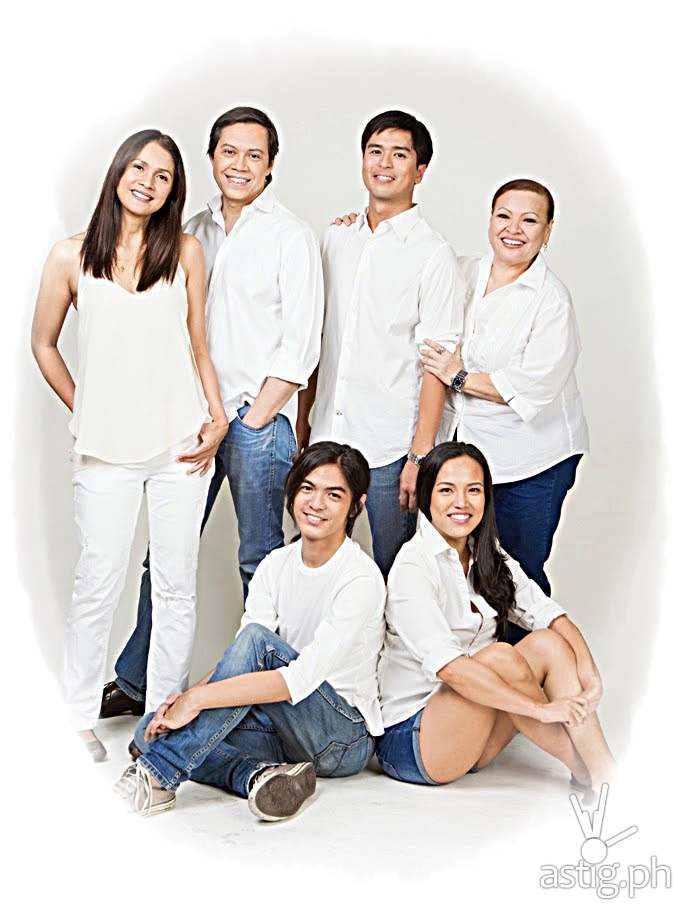 Got starstruck meeting film, TV actress and singer Agot Isidro who tackles the role of Becca, and joining her is seasoned theater actor Michael Williams as husband Howie. In case you have forgotten, Agot was part of past productions "Zsa Zsa Zaturnah" by Tanghalang Pilipino., "Honk" courtesy of Trumpets and "Baby" by Atlantis Production. Michael has done lots of plays and musicals for Repertory Philippines and I recall him as very notable villain Javert in Les Miserables and having worked alongside Lea Salonga and Leo Valdez for West End's popular long-running musical Miss Saigon.
… an intensely emotional examination of grief, laced with wit, insightfulness, compassion, and searing honesty
During the small group Q&A portion, Agot admitted she was a little nervous about going back to theater and it has been seven years from last production. "But I am excited at the same time, because I know it will be a welcome and enriching break after years of TV work and some indie films later. I am especially on the edge about 'Rabbit Hole' because this is my first straight play.
With a warm smile, Michael said, "I am very much looking forward to working with Red Turnip on their production of 'Rabbit Hole'. It's an amazing script and based on their previous productions, no doubt this one will also be handled with a high degree of sensitivity." I am going to bet on that, sir!   Also included in the cast are Che Ramos-Cosio as Izzy, sister to Becca, Ross Pesigan as Jason and the very charming Sheila Francisco as Nat- the mother of Becca and Izzy. "I have known Topper for a long time now, seen him grow and develiop. I did not hesitate accepting the role the moment I learned he was directing it," exclaimed Sheila.
I got the chance to watch Fabregas at a dramatic reading performance during his fellow theater-friend G Tongi's birthday bash last weekend and he was really good! Some Red Turnip colleagues were among the audience. When asked why he chose this play as his directorial debut, "This is one of my favorite plays!" Topper candidly responds.
Coming soon: Cock and Time Stands Still
After Rabbit Hole, one of Red Turnip's controversial and ticklish play entitled "Cock" makes a limited re-run from October 3-5. Catch Topper, Niccolo Manahan, Jenny Jamora and Audie Gemora reprise their roles under Rem Zamora's directorial supervision. This I should not miss! Watch it too in case you guys missed it last year.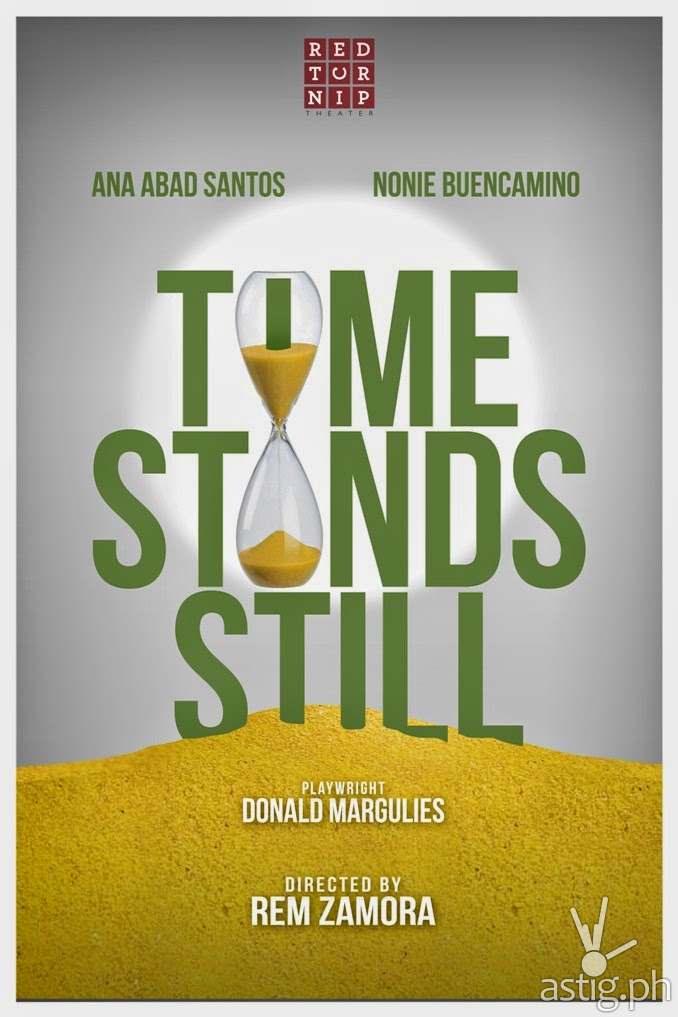 And capping the season is "Time Stands Still" by Donald Margulies in February 2015. A Pulitzer Prize nominee, it tells the story of a photojournalist who is forced to return home from a war zone. She must come to terms with her professional and personal life and her place in the world. Ana Abad Santos and Nonie Buencamino lead the cast. Rem Zamora this time directs.
Another starstruck moment with versatile film and theater veteran Nonie when I asked him how he manages to do film and theater?
He replies, "Theater has always been my first love and it's where I started. And my role here for "Time Stands Still" is set for February so there's a lot of time for rehearsal and shooting in-between for mainstream and indie films. In fact, I have a couple of films coming up for Cinemalaya Festival. Hope you guys can watch it!"
For theater afficionados out there, talented and versatile Red Turnip Theater is a worthy watch this exciting Season 2 and I guarantee you will thank me later… 🙂
FILA Philippines, one of their sponsors is also a proud supporter of theater arts.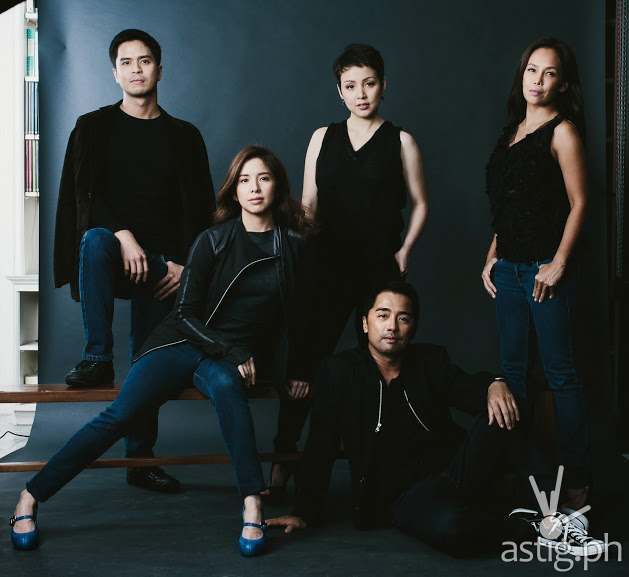 As good luck is wished in theater lingo … "Break a leg, Red Turnip!"
Many thanks Ms. Cherry Burwell of FILA and Ms. Kathy Kenny Ngo of ASTIG.PH ☺
[stextbox id="astig"]"Rabbit Hole" opens on August 1, 2014 and runs all weekends of August. Log on to facebook.com/RedTurnipTheater for complete show schedules.
Early bird promo: Only P899 PHP (Patron) and 1,399 (Premium) if you buy your tickets now! Promo runs until June 30 only. Valid for Aug. 8, 9, and 10 shows.
Red Turnip Theater performance venue partner: WhiteSpace, located at 2314 Chino Roces Ave. Extension (formerly Pasong Tamo), Makati.
Tickets are available through TicketWorld (891-9999 or www.ticketworld.com.ph) or Red Turnip Theater (redturniptheater at gmail dot com or facebook.com/RedTurnipTheater)[/stextbox]