Gamers, listen up: Raidmax, a gaming brand known for its CPU cases, is bringing the Raidmax Drakon gaming chair to the Philippines.
One of the company's best sellers, the Drakon DK700 series gaming chair, will be hitting stores in Manila over the next few days, just in time for the Steam Summer Sale!
Raidmax Drakon DK709 product highlights
Easy to adjust height with the high quality SGS certified gas lift
Adjustable Tilt Resistance
Extra durable steel frame
High quality leather & comfy high density elastic sponge cushion
Adjustable back recliner tilt from 90 to 180 degrees
Adjustable arm rest
Adjustable foot rest
Rated up to 250 lbs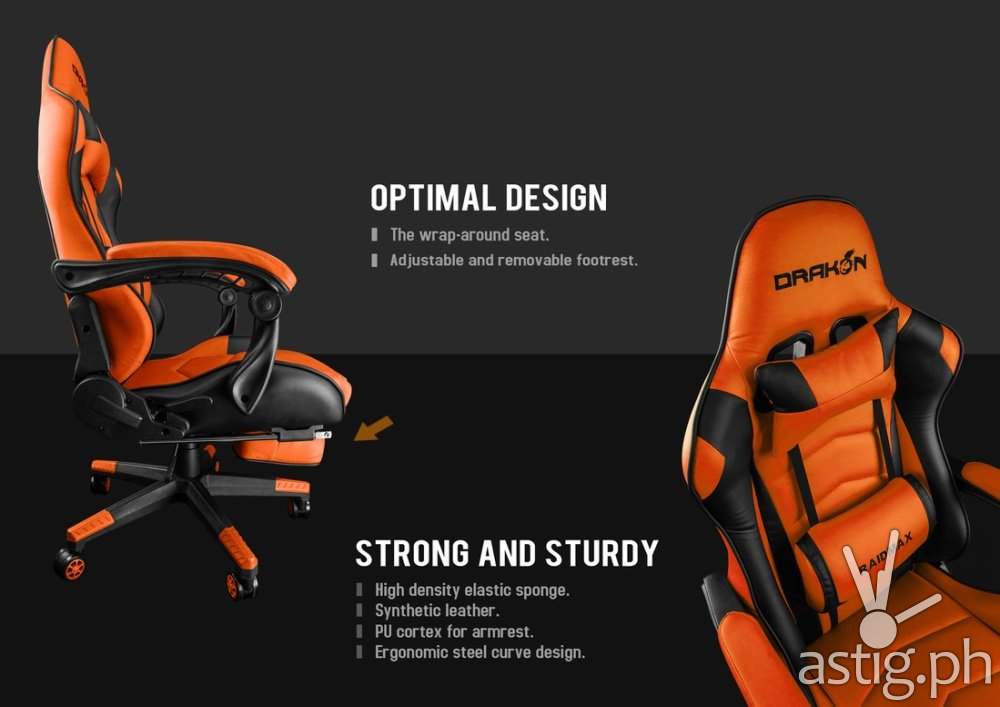 Founded with the mission of providing the industry's best total solutions, the Drakon features high-quality faux leather exterior filled with elastic sponge cushion and a height adjustment mechanism made possible with high-quality SGS certified gas lift.
The back recliner tilts from 90 all the way to 180 degrees, so you can even sleep on it with the provided headrest pillow. The body is made out of extra durable steel frame rated up to 250 pounds, strong enough to hold a baby elephant.
Backrest on the Drakon chair is padded and contoured, with side guards in a bucket style inspired by motorsports.
This results in an extremely comfortable gaming experience, so you can relax and smile even while eating pancit canton after losing 10 rounds of PUBG.
Hey, you may suck at sniping, but at least you have an awesome chair.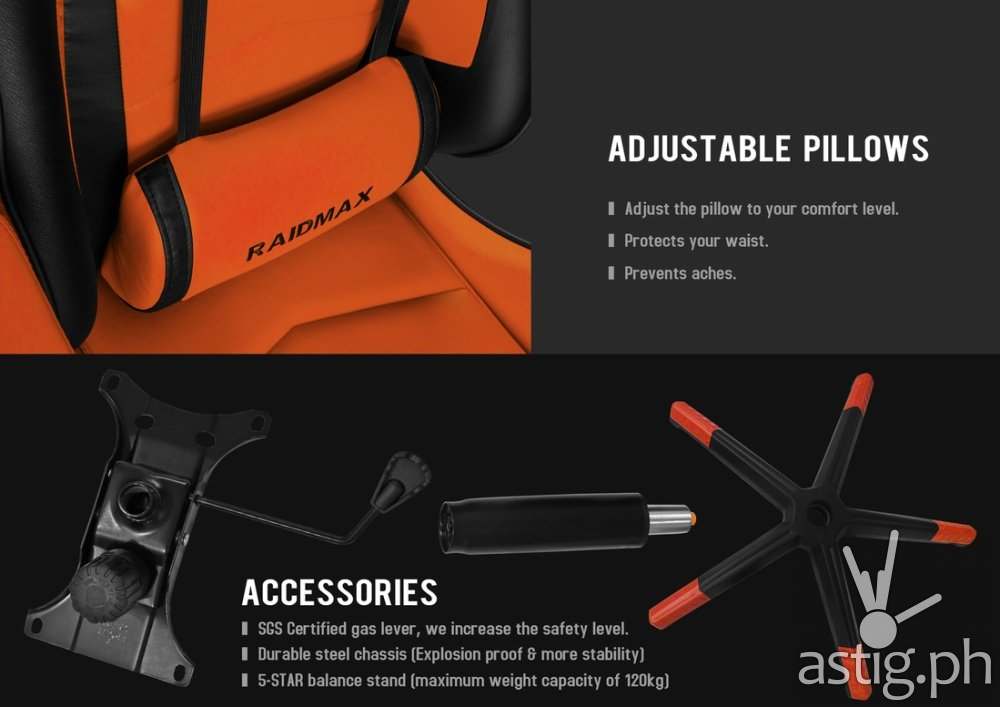 Raidmax Drakon Gaming Chair is distributed in the Philippines by Kensonic Ink, a company that aims to give Filipino gamers a more comfortable gaming experience.
The Drakon DK 709 comes in four attractive colors: Red, Blue, Green, and Orange, while the Drakon DK 706 comes in six colors: Red, Blue, Green, Orange, White, and Yellow.
Raidmax Drakon price and availability in the Philippines
Raidmax Drakon DK706 is priced at 7,895 Php, while the Drakon DK709 will be available for 8,750 Php.
Raidmax Drakon Gaming chairs are available at the following stores in the Philippines:
PC WORX (Infoworx)
Jar Edge Technologies
PC HUB
JDM
Power Component Options (PC Options)
NCTJ
Oxford
QLT
Treblink
Dataview SM North Edsa
Lasortech (Bacolod)
Double K (Laoag)
AEE (Bicol)
Bermor Techzone (Laoag)
PC REM (Bacolod)
So, what do you think: Is this the best gaming chair in the Philippines? React and share your thoughts in the comments section!