realme Book is the youthful brand's first ever Windows-powered laptop. It touts a 14-inch display in a super slim and light form factor that immediately reminded us of the MacBook.
There are two variants available priced 10,000 pesos apart, both packing 8GB of LPDDR4x memory and a 45Wh battery capable of charging at 65W.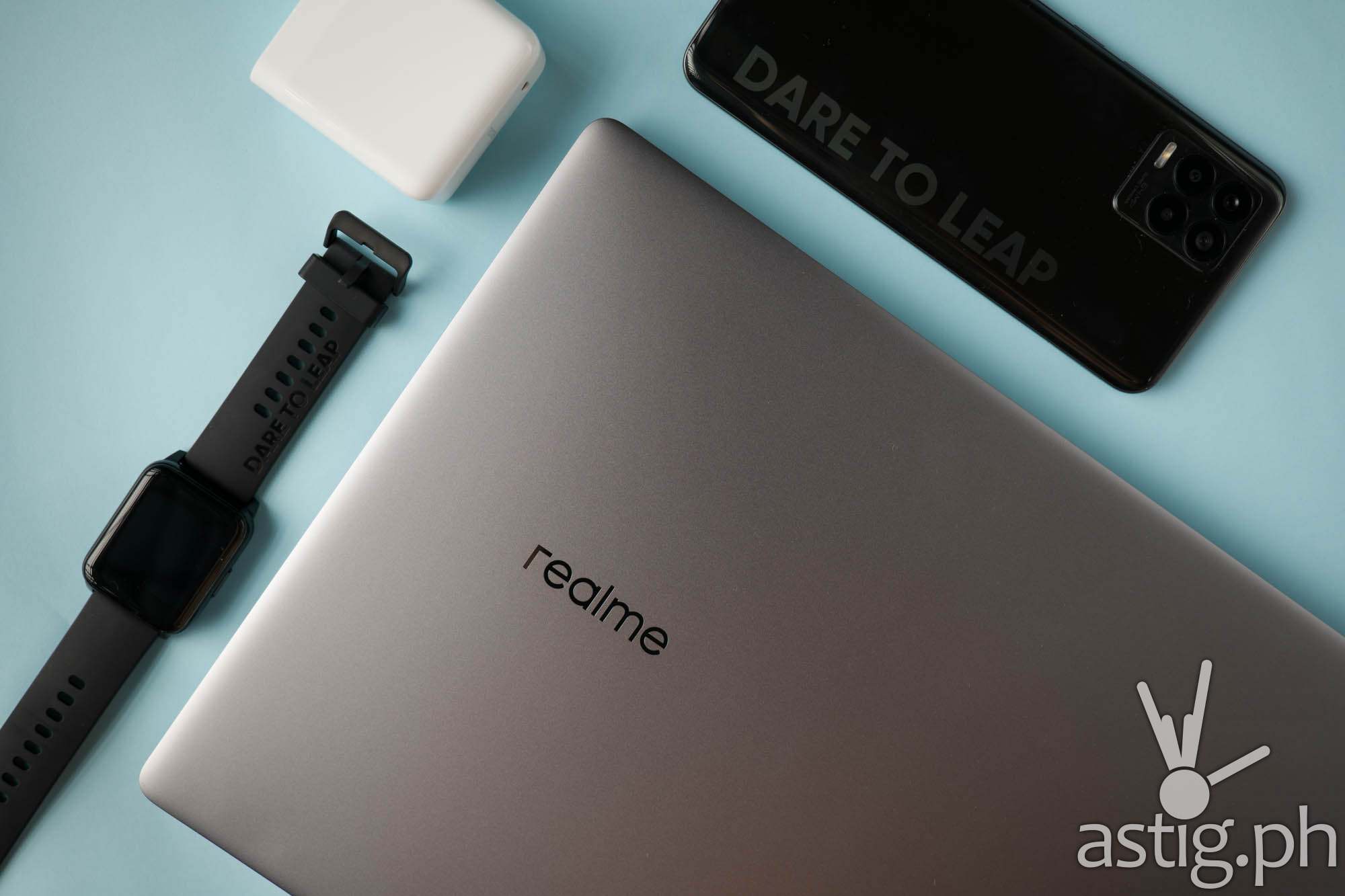 For P37,990, you can get the based model which packs an 11th generation Intel Core i3 processor, 256GB of PCIe SSD storage, and an Intel UHD integrated GPU.
Add 10,000 pesos to get something more substantial: the Core i5 variant offers better graphics performance via the Intel Iris Xe GPU, more storage at 512GB, faster networking speeds with Wi-Fi 6, as well as advanced connectivity via a Thunderbolt 4 port.
Head over to TechKuya on YouTube for the realme Book unboxing and hands-on review, or read on for our full review!
Build quality, portability
realme's first notebook computer comes in a clean, all-white box with a photo of the product printed on front. The backside does have a sticker with the NTC logo on it, an assuring sign that the product passes Philippine standards for electronics.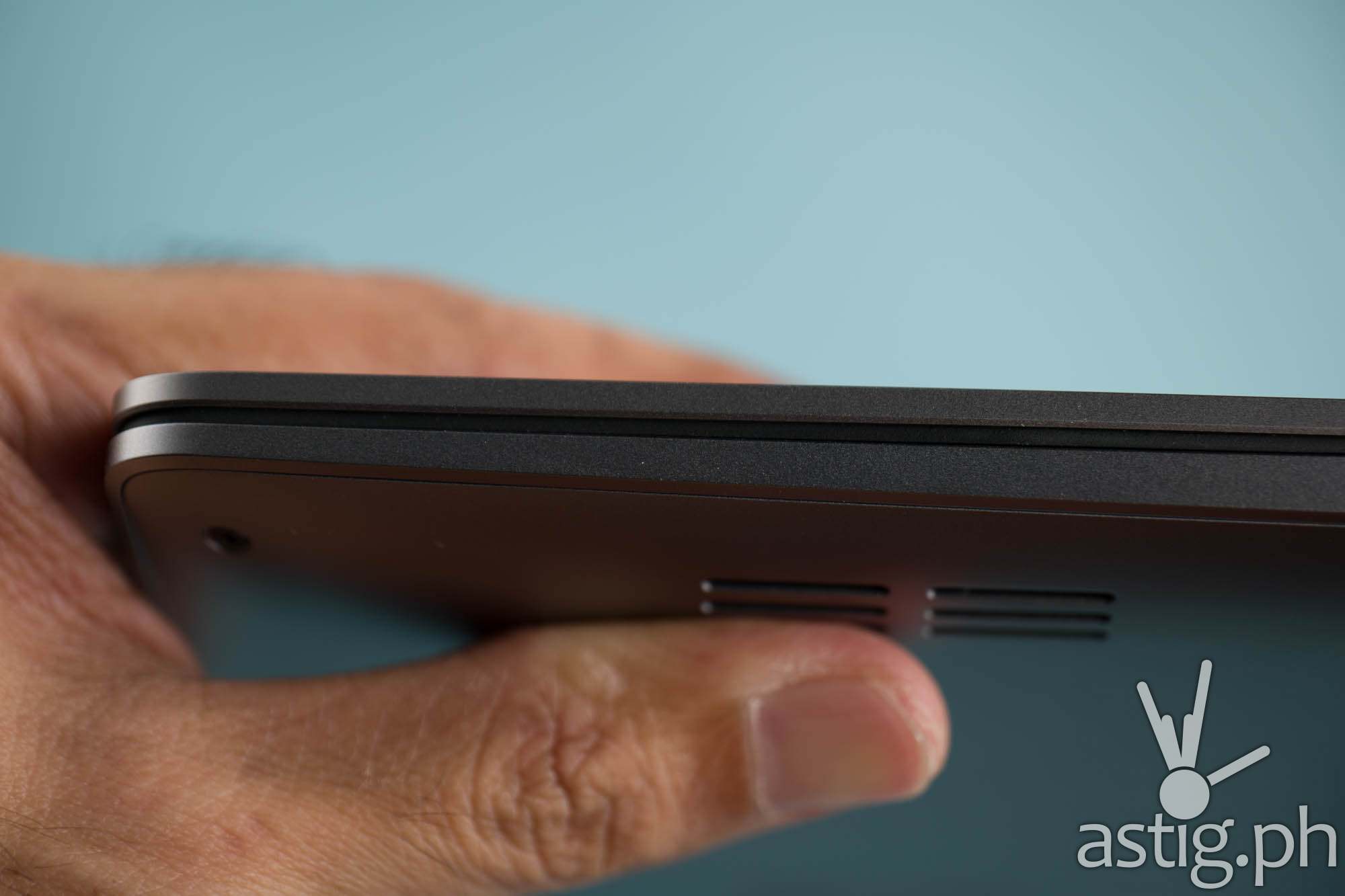 Upon taking it out of the box, we immediately noticed how thin and light the realme Book was. It weighed almost nothing compared to most of the 14-inch Windows devices out there.
It's only slightly thicker than the realme 8. In fact, the top half with the display is even thinner than the phone!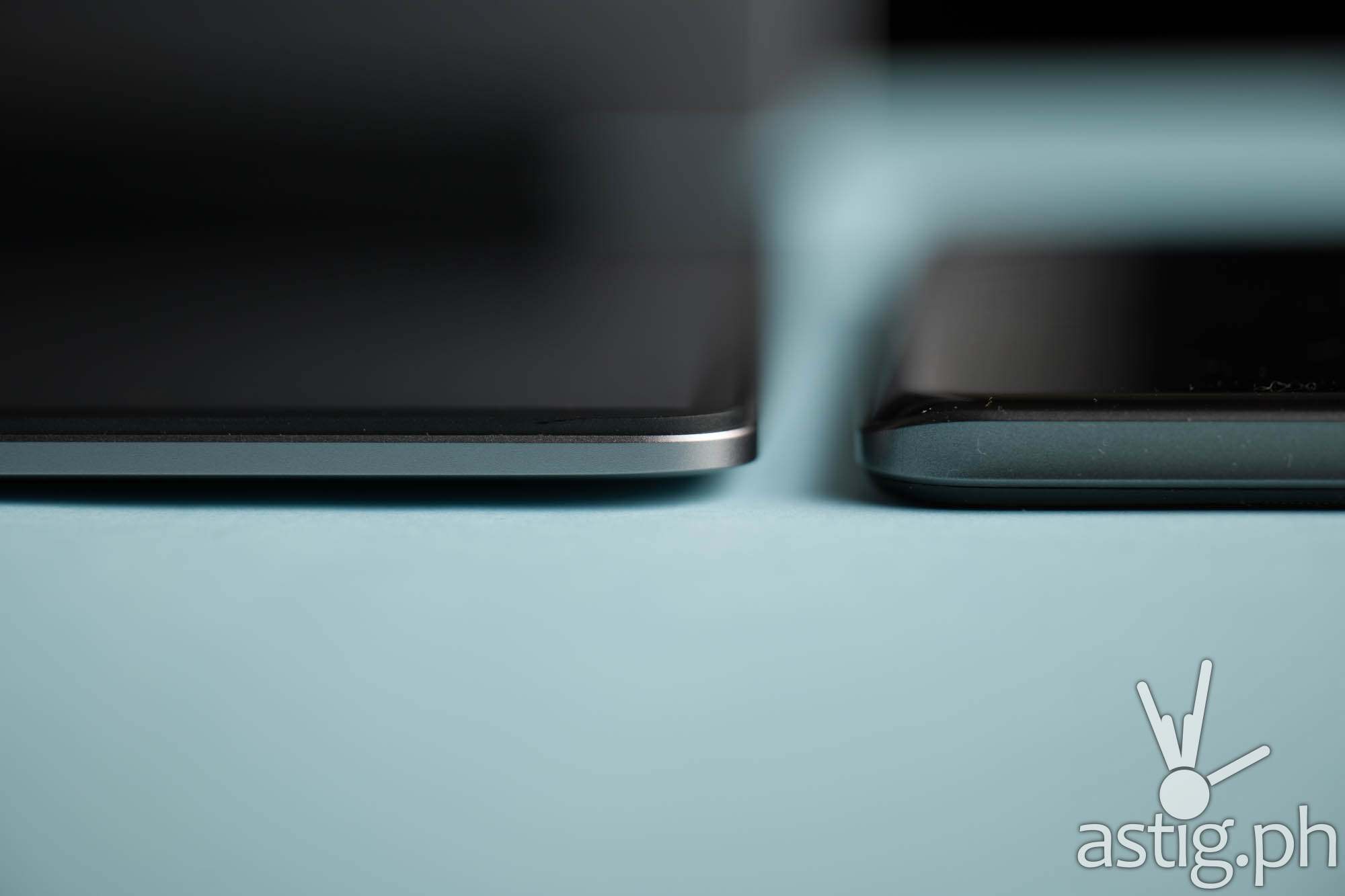 The official product page claims that it weighs 1.38 kilograms, but being the Curious Charlies that we were, we had to validate and see for ourselves. Imagine our surprise when the scale registered 1.35 kilograms – 30 grams lighter than its published weight!
Apart from the size and weight, we also couldn't help but notice the nice matte finish accentuated by the  chrome realme logo on the cover panel.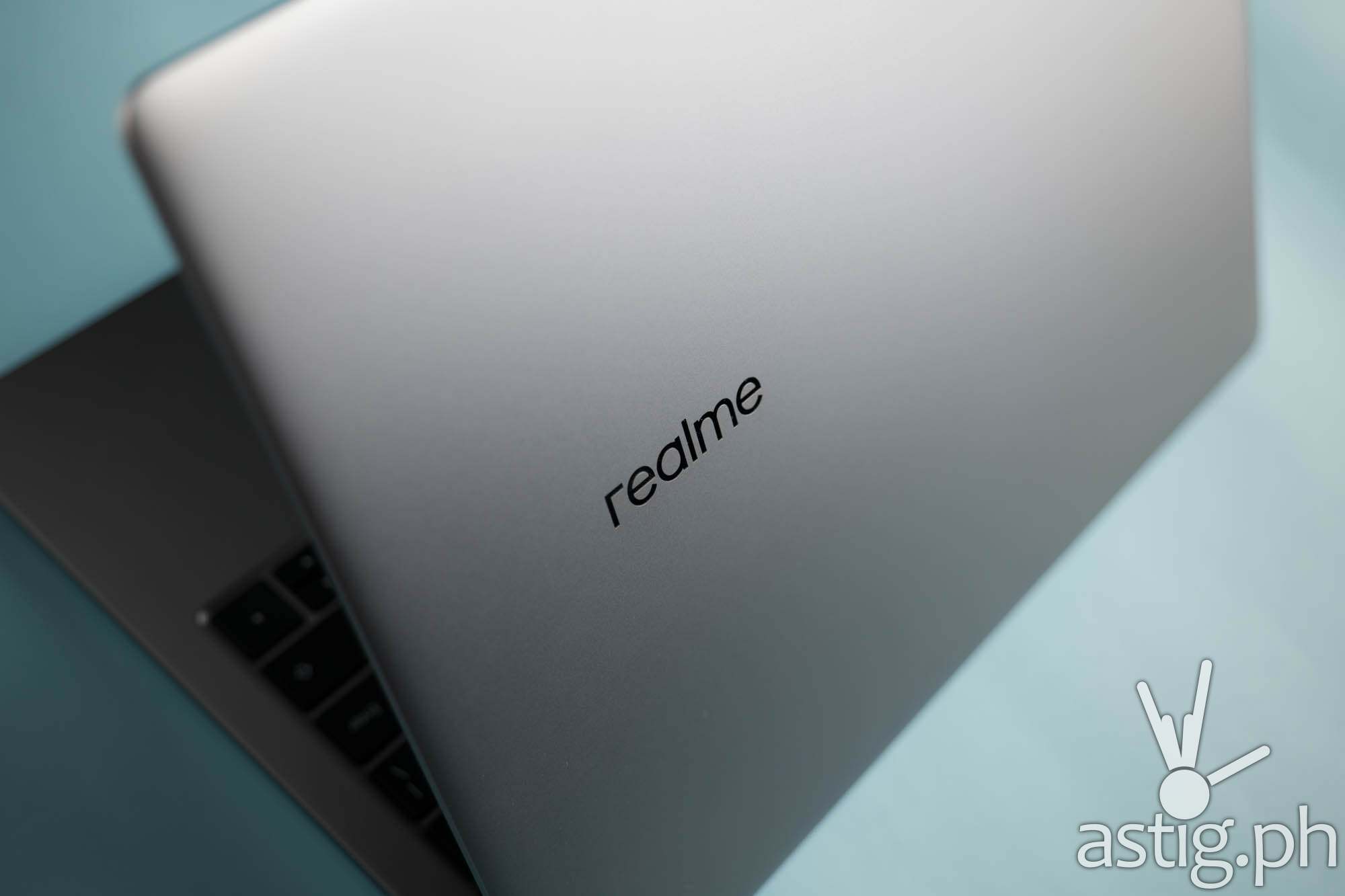 Not only is it classy and elegant, but it really complements the machine's slim and curvy profile.
Display
It's not just the chassis that's slim: the bezels on the 14-inch IPS LCD screen are incredibly thin, and that's a big part of what makes such a small footprint possible. It's not a touchscreen panel, and we understand if this was done to keep the price low. It would have been nice to have though.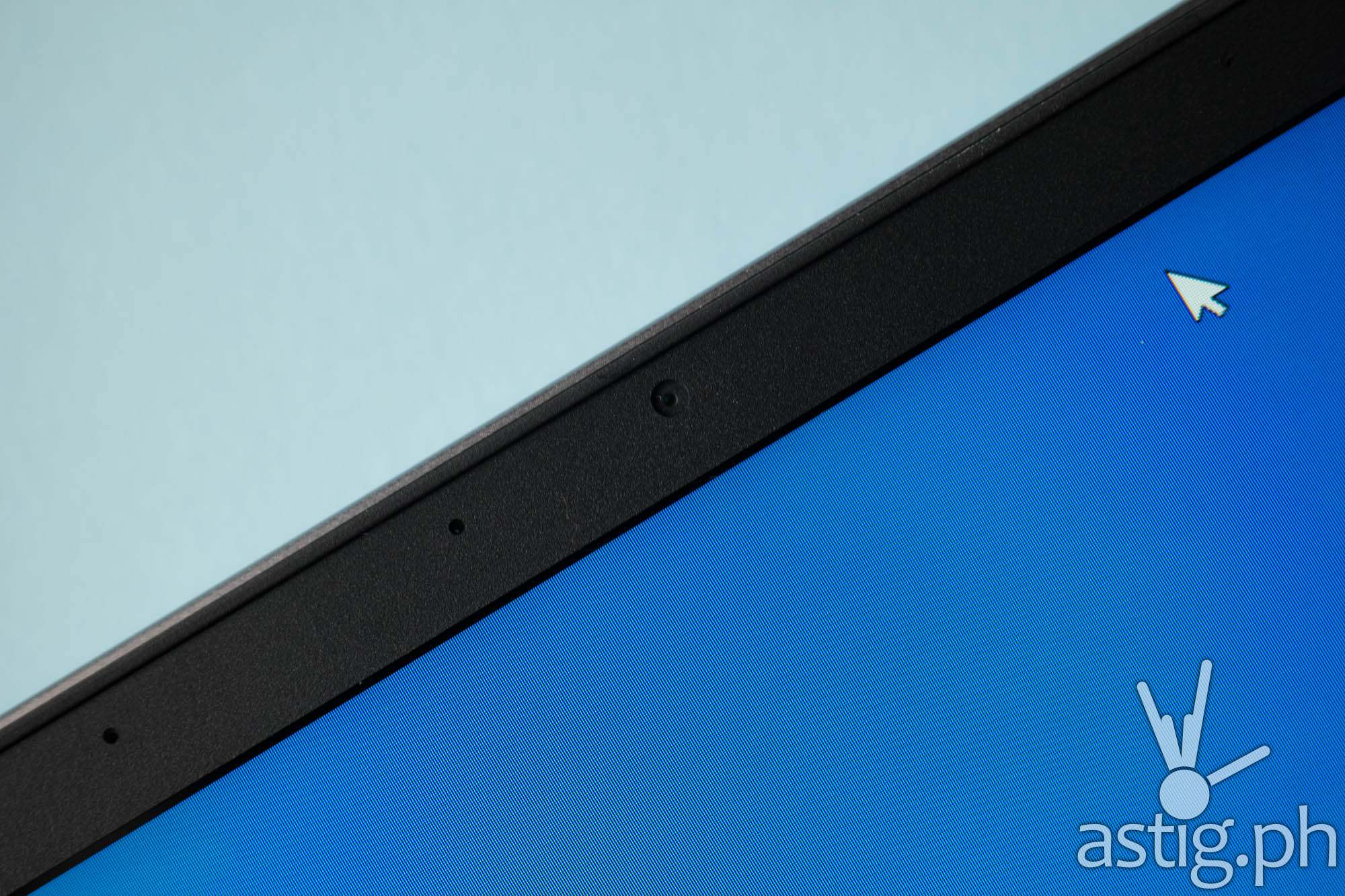 We love that realme managed to fit a webcam on the top edge, but the image quality is pretty meh. Like they put it there for the sake of ticking the webcam requirement box off the "required features in a laptop" checklist. Not the kind of quality that you would expect from such a beautiful device.
Good enough for video calls but not for streaming or anything else. Since we're being demanding nitpickers, a physical cover or a hardware button to disable the webcam would have been nice.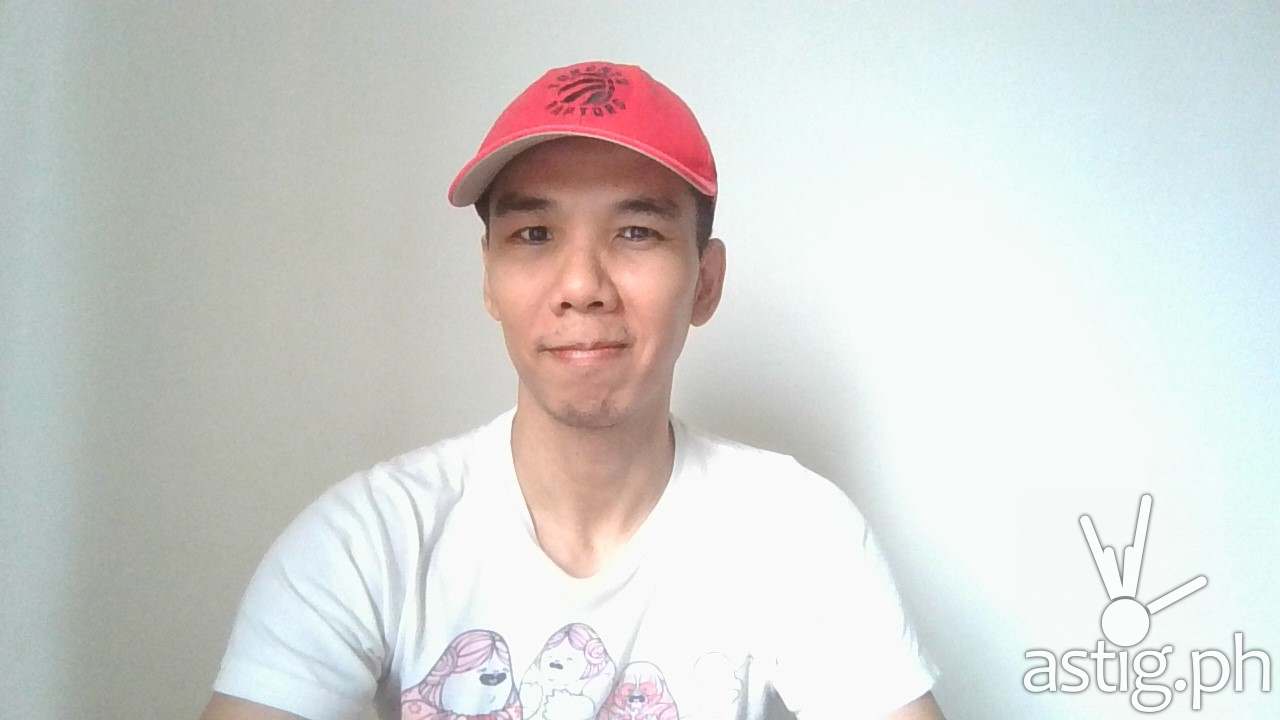 realme Book has very beautiful screen with a good quality IPS LCD display panel with good viewing angles. The official website states that it has a viewing angle of 170 degrees, 1500:1 contrast ratio, and that it can display 100% of the sRGB color gamut.
Refresh rate is not listed, but 60Hz is the standard and it's usually the case when manufacturers do not list the refresh rate of their device.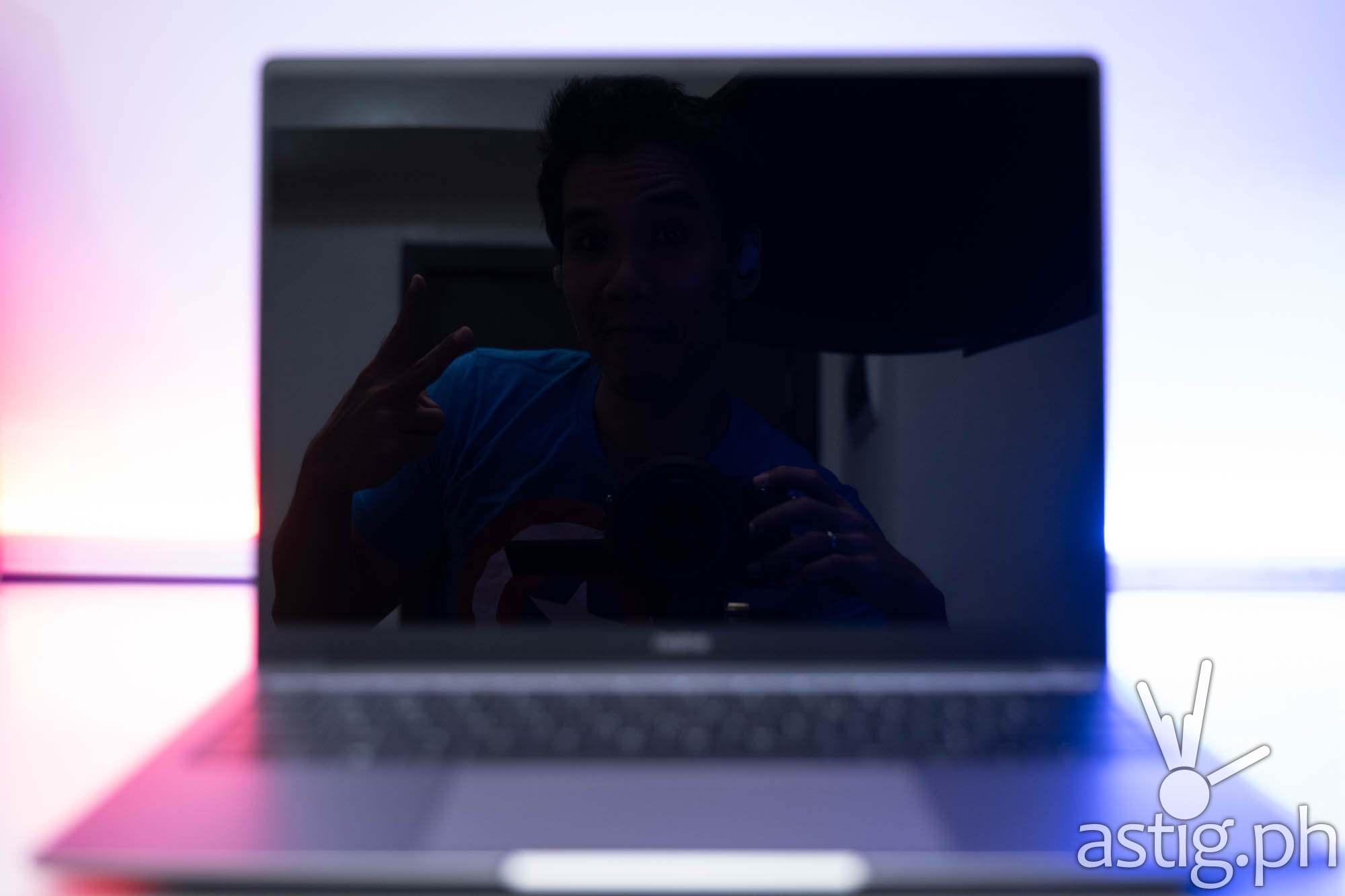 There's a protective glass layer made of Corning Gorilla Glass, although we found the screen to be a bit too reflective for our liking. It takes away from the immersiveness of such a big and almost bezel-less screen. Anti-glare material would worked wonders here.
Input and peripherals
Despite its compact form factor, the keyboard and trackpad areas are quite sizable. The reduced distance between the keys has allowed for much bigger keys, and realme still managed to add three levels of backlighting somewhere in there.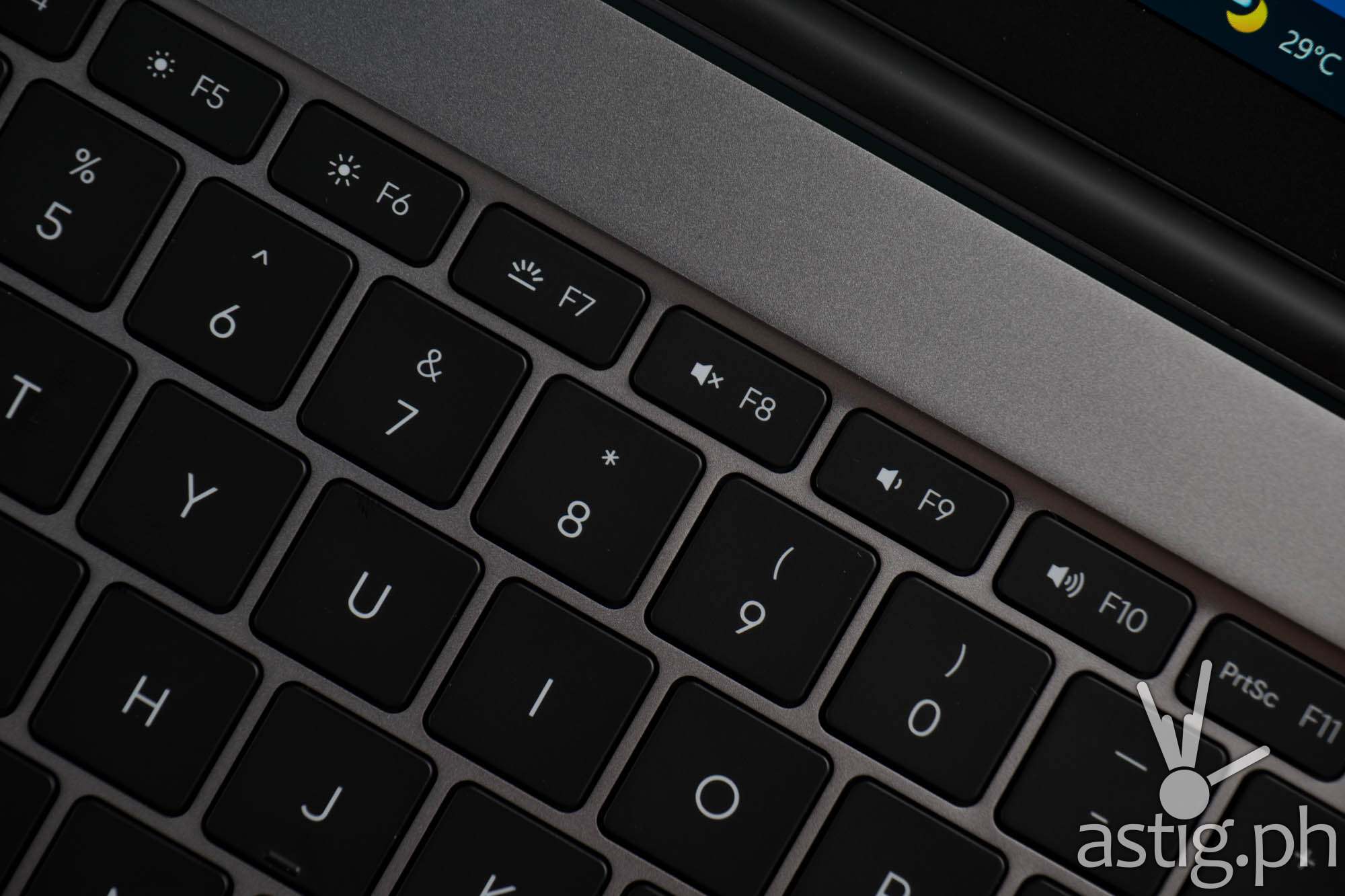 By the way, those three levels include "off", so technically there are only two brightness levels which is totally fine – we just leave it on the highest setting all the time.
One thing that really gets to us though, is that Fn (function) key. By default, pressing the F1-F12 keys will directly invoke the special function rather than the F1-F12 function as defined by the system or specific app. To do that, you have to press and hold the Fn button and before pressing the F1-F12 key.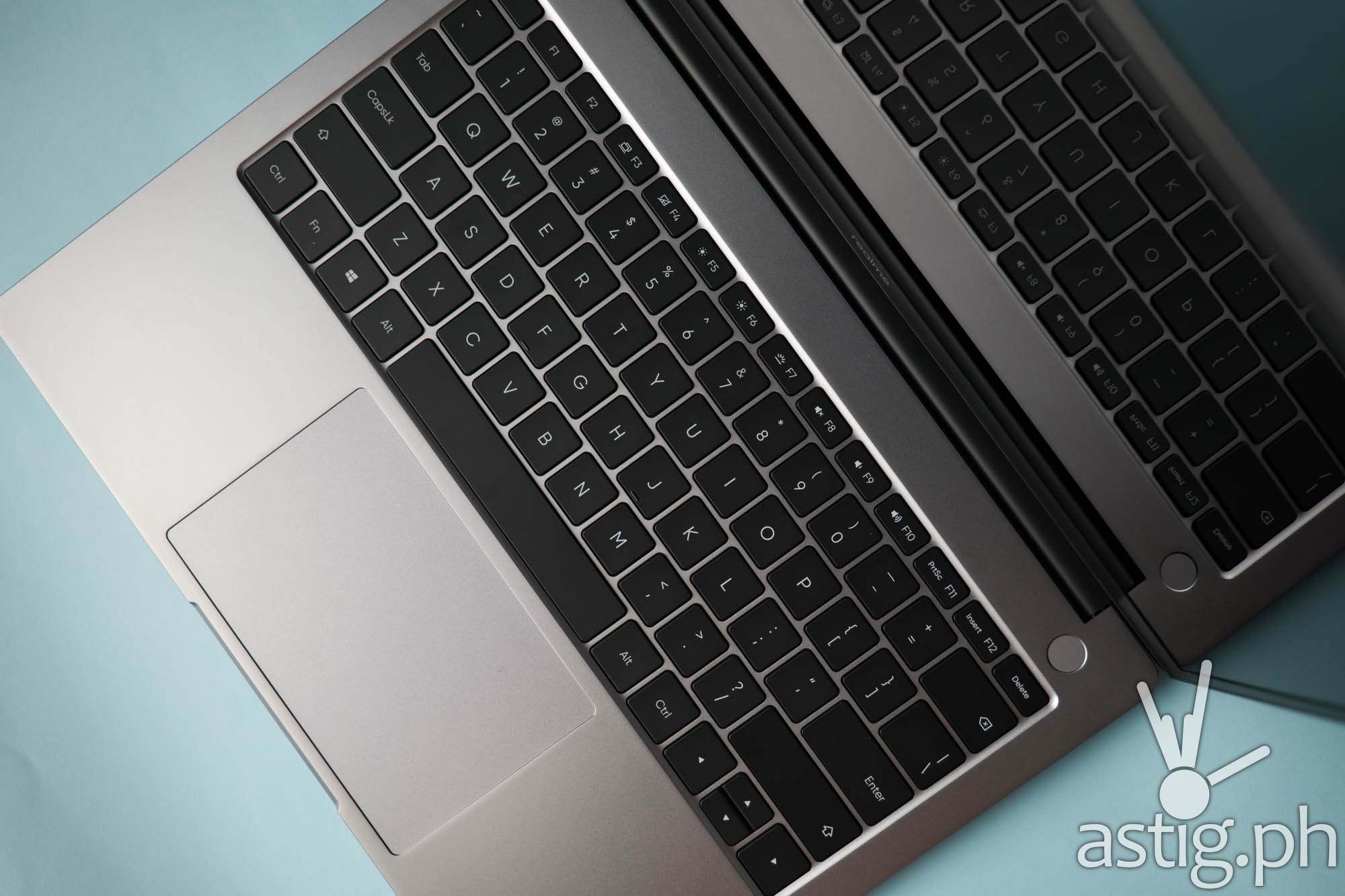 Function keys are a standard on all keyboards, while special functions vary from one manufacturer to another. For example, Alt-F4 is Windows default keyboard combination shortcut to close the active dialog box or application. On realme, the F4 key is mapped to the special function for disabling the trackpad.  We keep tripping this key by accident, which inadvertently ends up disabling the trackpad and disrupting our flow.
Try as we may, we couldn't figure out a way to reverse the behavior of the function keys or get the Fn button to work as an Fn lock instead of working as a toggle.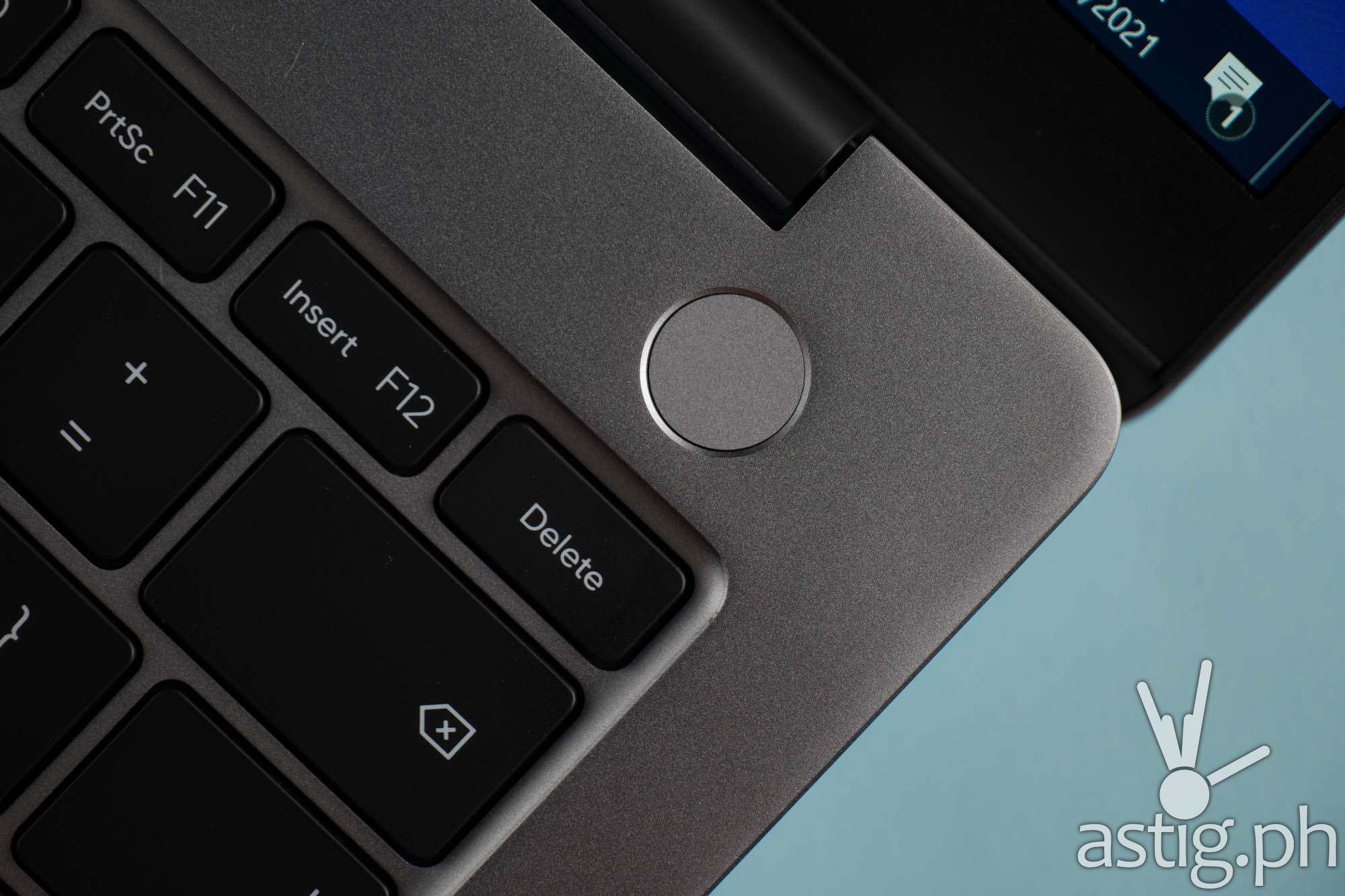 The physical power button is located conventionally above the top right corner, painted with the same matte finish as the rest of the device. There's a fingerprint scanner built into the button which provides the only means of biometric security in the realme Book. It's a very convenient way to authenticate with your device and we are confident that many of you will appreciate its ease of use.
Now about that multi-touch trackpad / touchpad: love, love, love that it's huge. It's sensitive enough for general use, and multi-touch gestures worked without a hitch.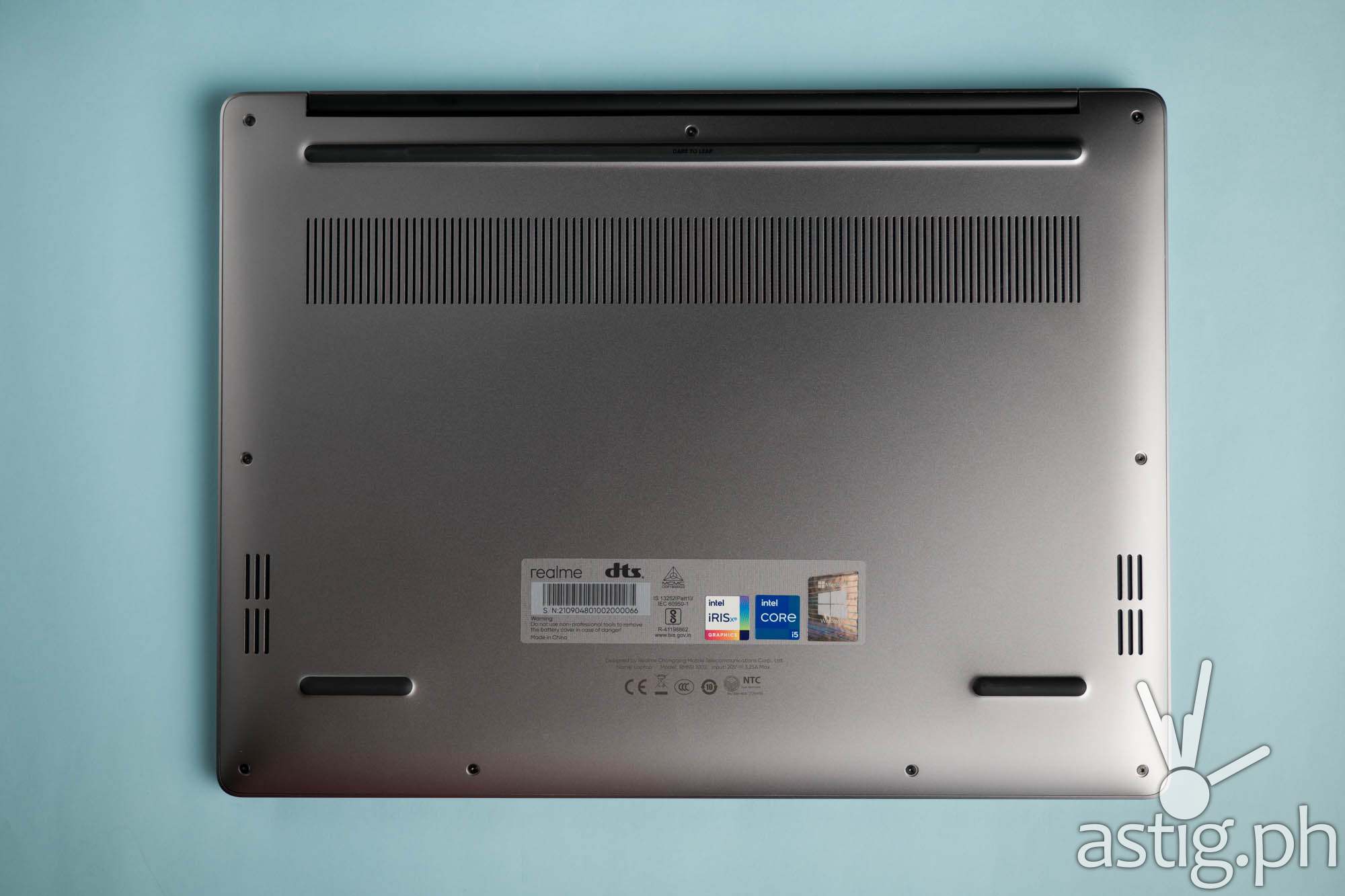 There are two HARMAN loudspeakers located underneath the left and right vents of the device. Despite the lack of bass, we were mostly impressed with the sound quality and loudness that's coming from such a thin chamber. Coupled with that beautiful and vivid display, the realme Book really shines as an entertainment device.
We just love watching YouTube videos and Netflix on this laptop.
Performance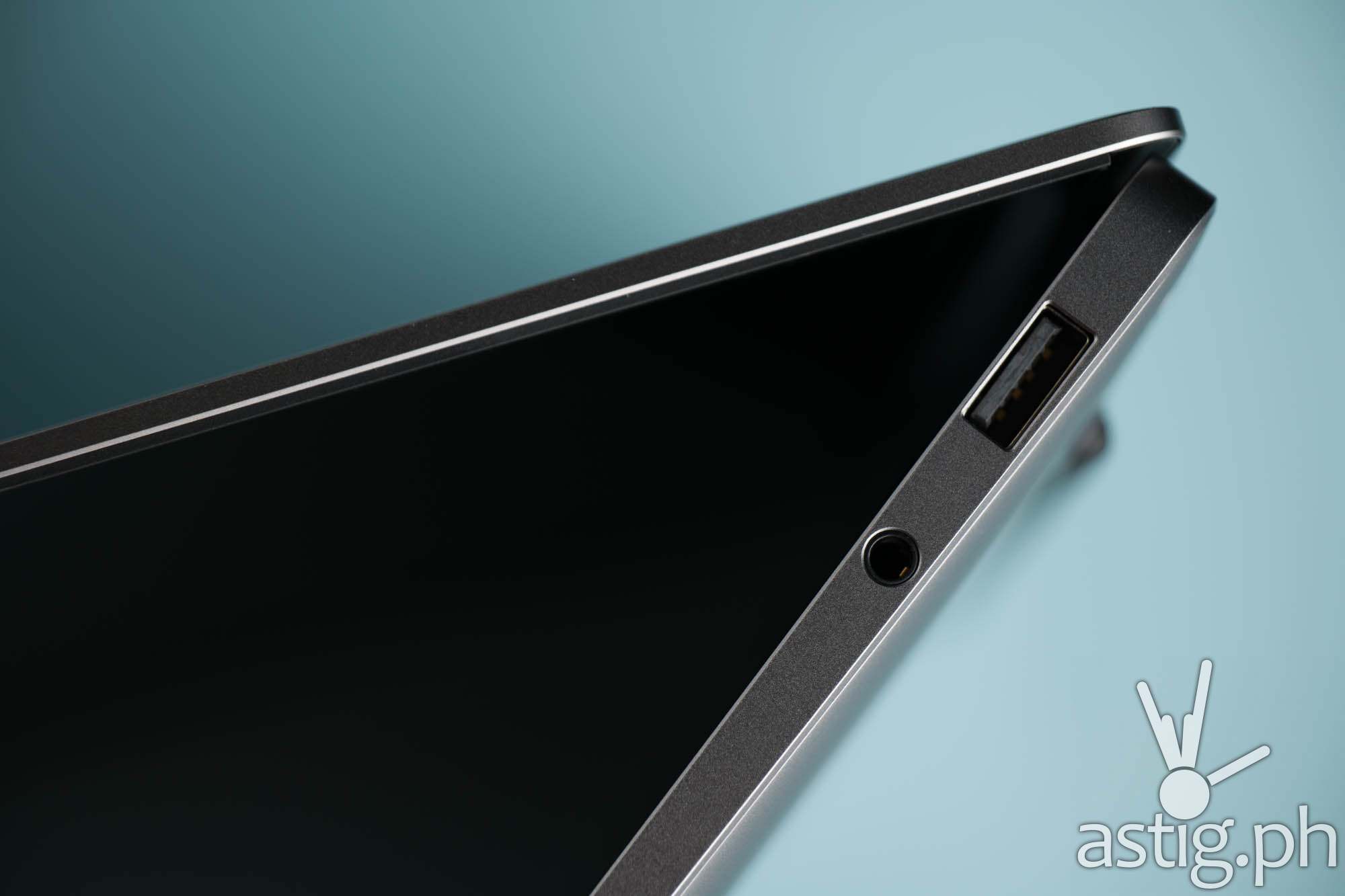 Driving this baby is an 11th Gen Intel i5 CPU with 8GB of memory and 512GB of storage. We'd like to highlight three things:
First, the realme Book uses dual-channel LPDDR4x RAM, clocked at 4266MHz. That is the upper limit for LPDRR4x memory, and insanely fast for laptop memory. To go higher, you will need to go LPDDR5 which is mostly found on flagship smartphones.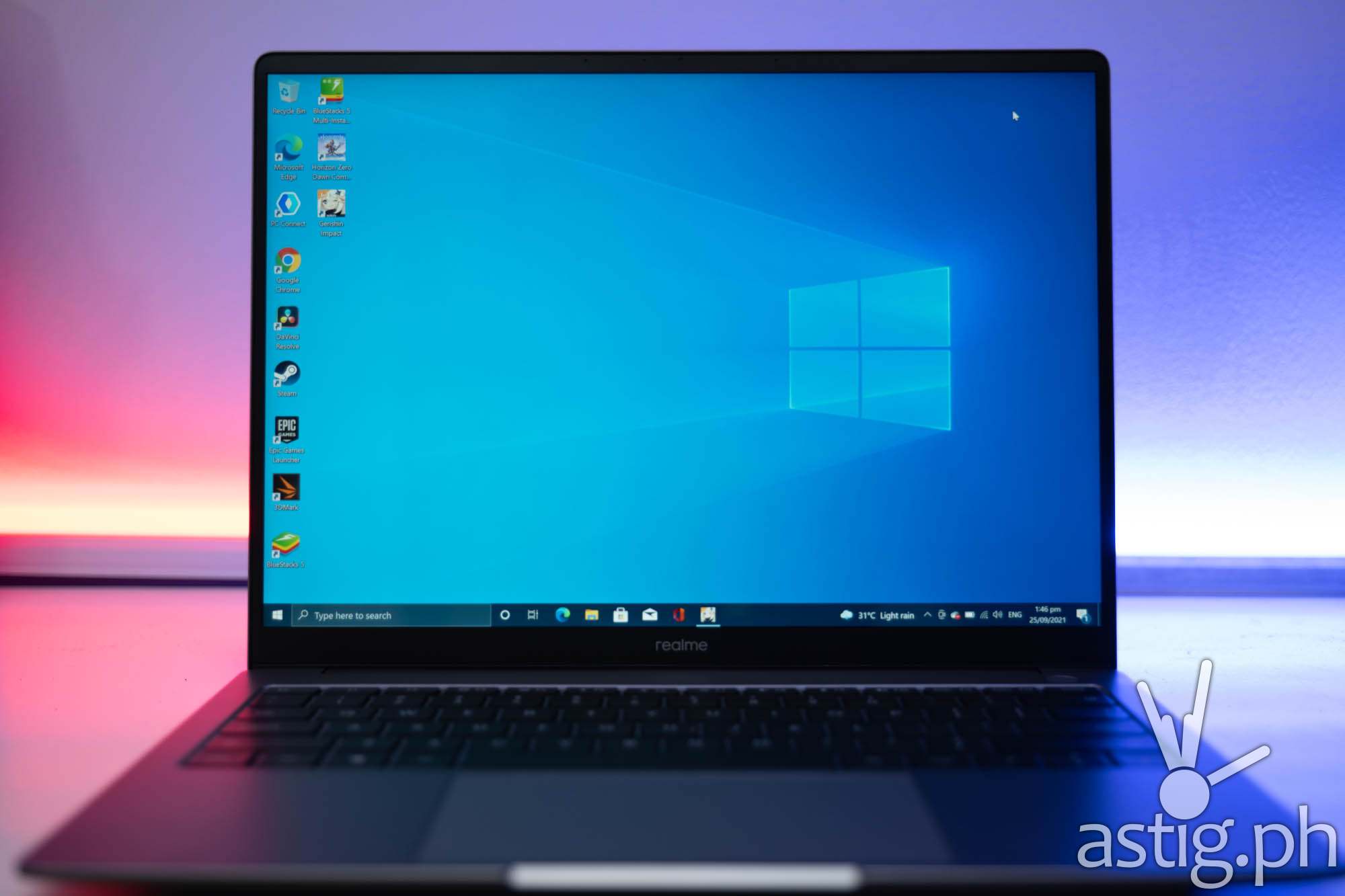 Second, it uses PCIe SSD storage with read speeds of 3100MB/s and write speeds 1800MB/s. Wait what – bytes, you say? That's right, Bytes with a capital B – not bits with a small b. These are impressive numbers for internal storage. That's like having a Samsung 960 M.2 SSD, which is rated at 3200MB/s and 1900MB/s for its read and write speeds.
For reference, SATA III connectors have a theoretical limit of 750MB/s. As far as the speeds of its internal components go, the realme Book is off to an excellent start.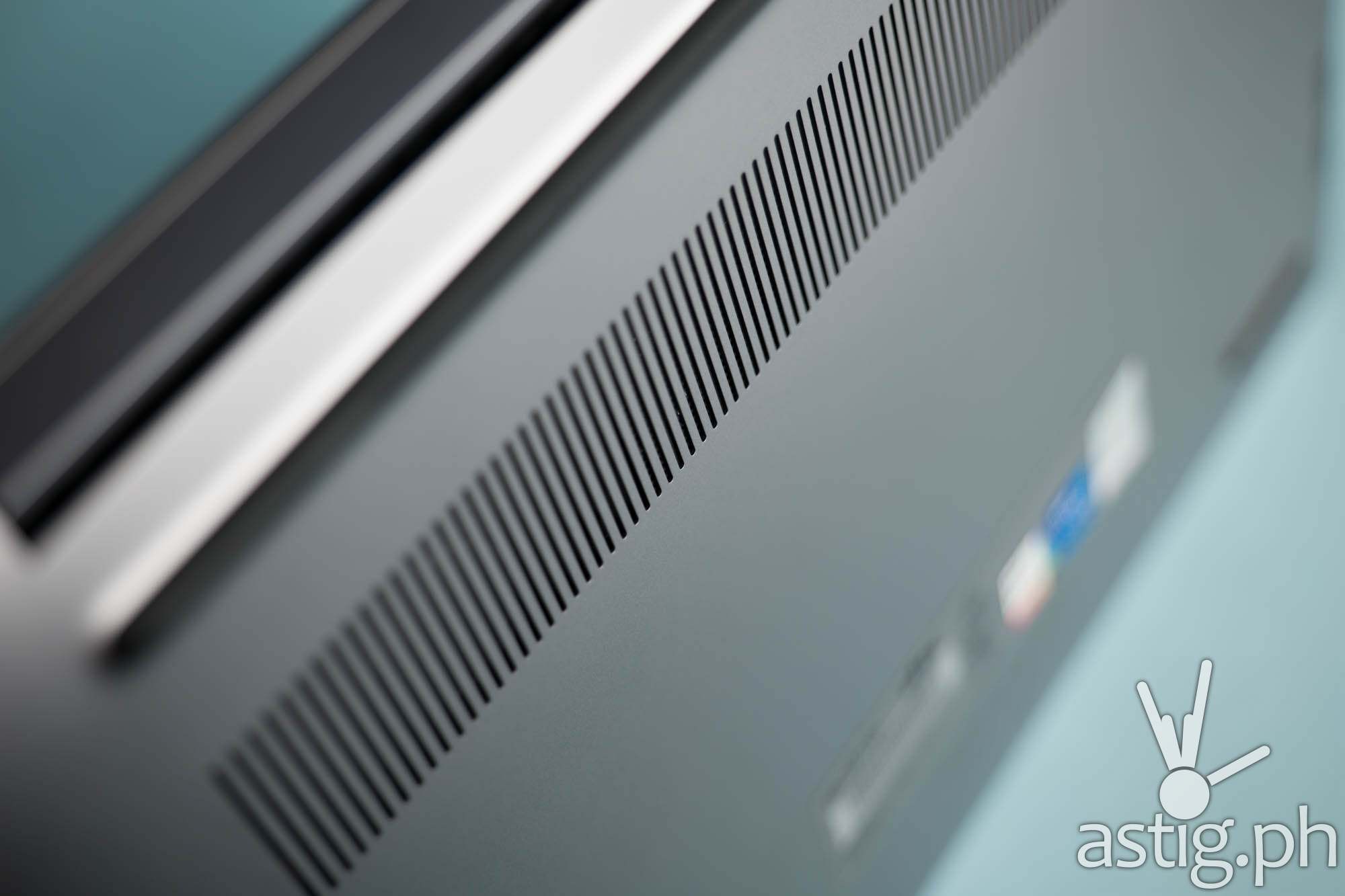 The third thing that we would like to highlight is the fact that both the memory and storage are on-board. Yes dear friends: with great speeds come soldered components, and with soldered components come the uh … inability to upgrade said hardware.
So there's the tradeoff: Impressive SPEED, but with limited CAPACITY. With storage there's at least a 512GB option on the i5, but that memory is a tad low if you want to do some heavy lifting. Good enough if all you will be working with are office apps, and you can certainly live with it by managing your system efficiently, but we would have wanted at least some wiggle room to play with.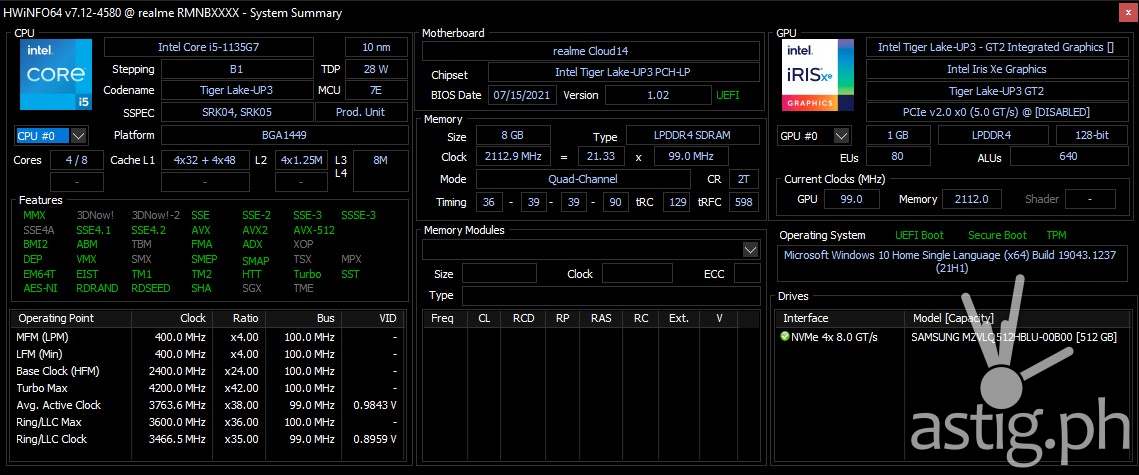 If you have ever worked with memory-hungry apps Microsoft Teams and Outlook, you know exactly what we are talking about. Open a few tabs in Google Chrome and that 8GB will magically disappear into the void.
Bigger storage is just one good reason to spend an extra Php10,000 on the i5 version, but it also has Thunderbolt 4, Wi-Fi 6, and an Intel Iris Xe GPU.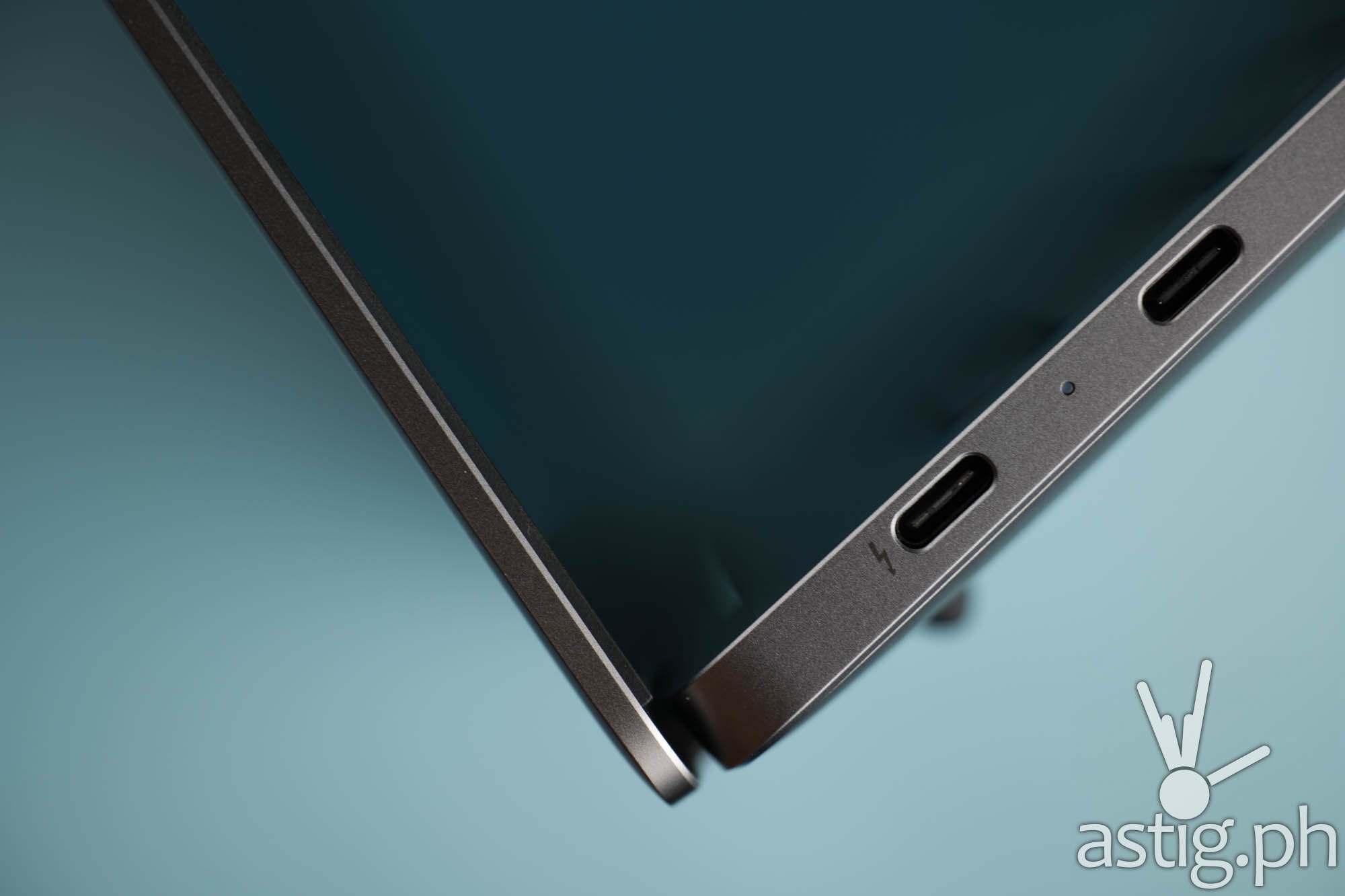 We think that Thunderbolt 4 is critical to anyone who uses a docking station for their laptop. We do, and we've managed to connect the realme Book to dual monitors via a Thunderbolt 4 dock. Wi-Fi 6 is nice to have if you have a Wi-Fi 6/6e access point, and the discrete GPU critical for creatives working heavily with photos, videos, and 3D graphics.
Not everybody might need these features, so we think it's super smart of realme to tap a secondary market with a cheaper, lower-spec model.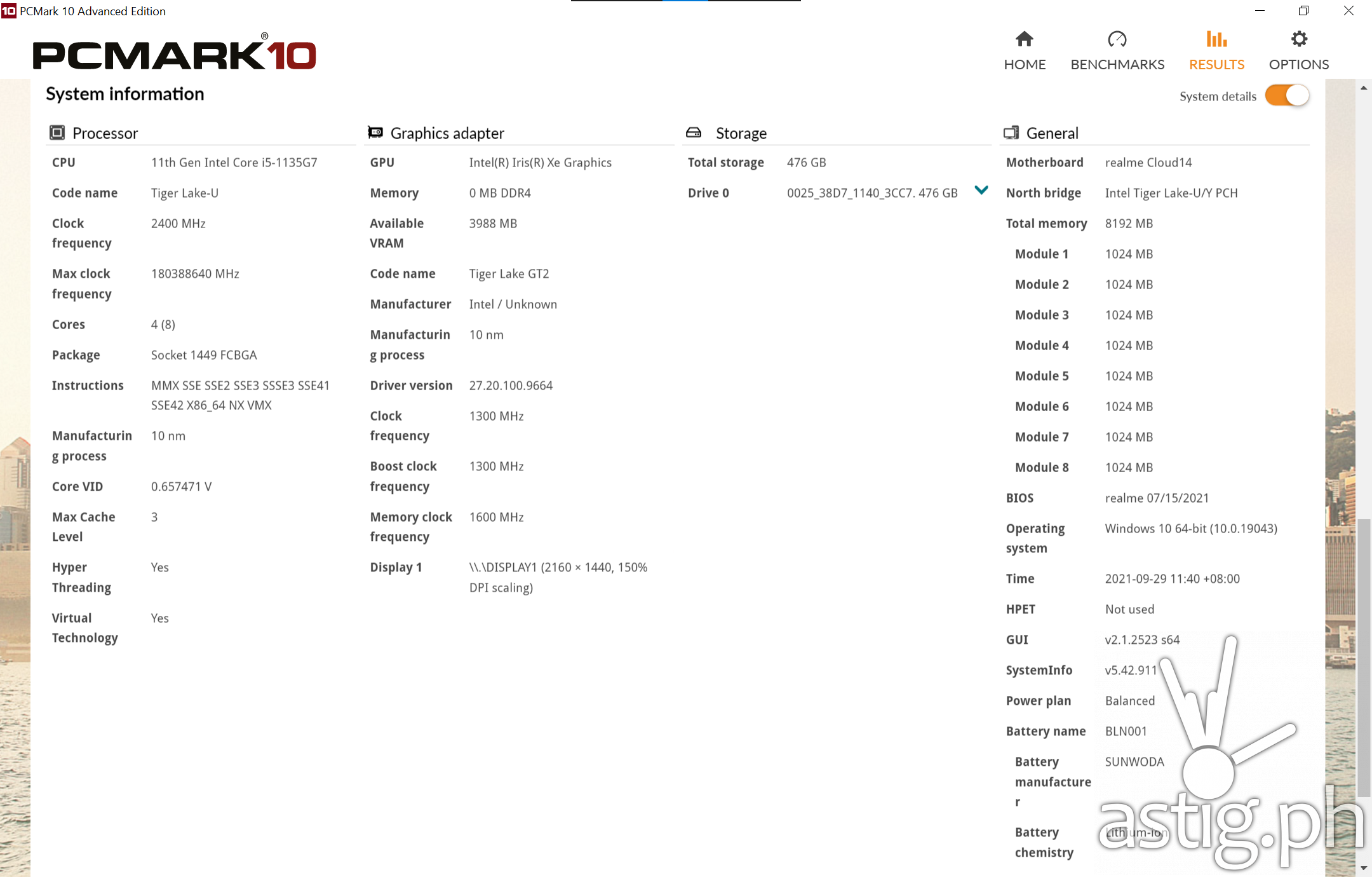 For reference, we ran PCMark 10 and got an overall score of 4210 points. Here is the complete breakdown of our synthetic benchmark test with a regular run as well as the extended version:
Overall: 4210 / 3940 (extended)
Essentials: 8671 / 8522 (extended)

App start-up: 10164 / 9942 (extended)
Video conferencing: 77598 / 7344 (extended)
Web browsing: 8443 / 8478 (extended)

Productivity: 5560 / 5640 (extended)

Spreadsheets: 5503 / 5397 (extended)
Writing: 5619 / 5894 (extended)

Digital Content Creation: 4201 / 4015 (extended)

Photo editing: 7847 / 7717 (extended)
Rendering and visualization: 2293 / 2007 (extended)
Video editing: 4123 / 4181 (extended)

Gaming (extended only): 3376

Graphics: 4400
Physics: 13206
Combined: 1534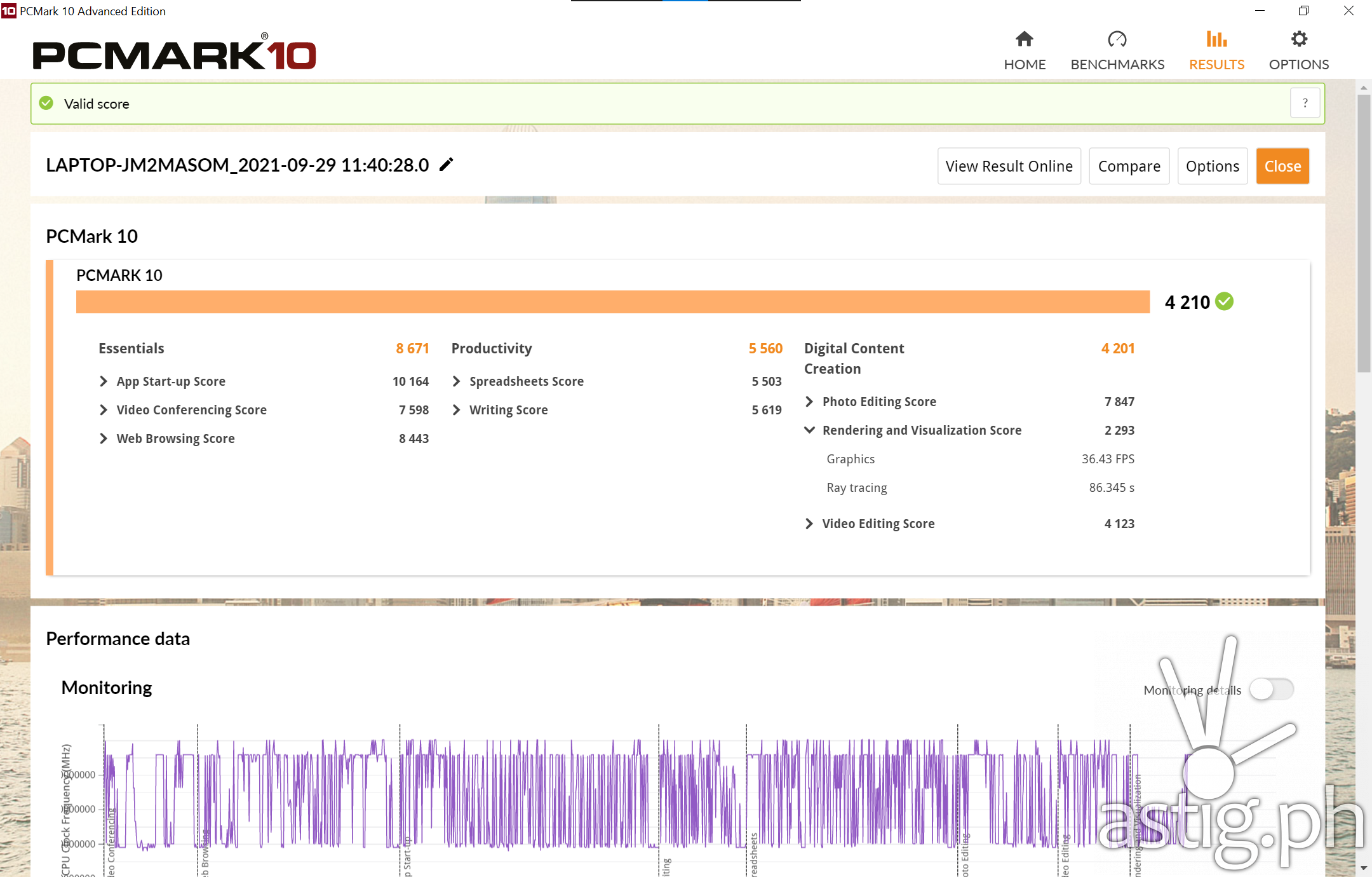 Gaming performance
In addition to having a much faster CPU, the Core i5 version also packs an Intel Iris Xe GPU, which comes with 1GB of LPDDR4 video memory and 640 ALUs.
1GB of video RAM way too low for any serious gaming, but it's better than nothing.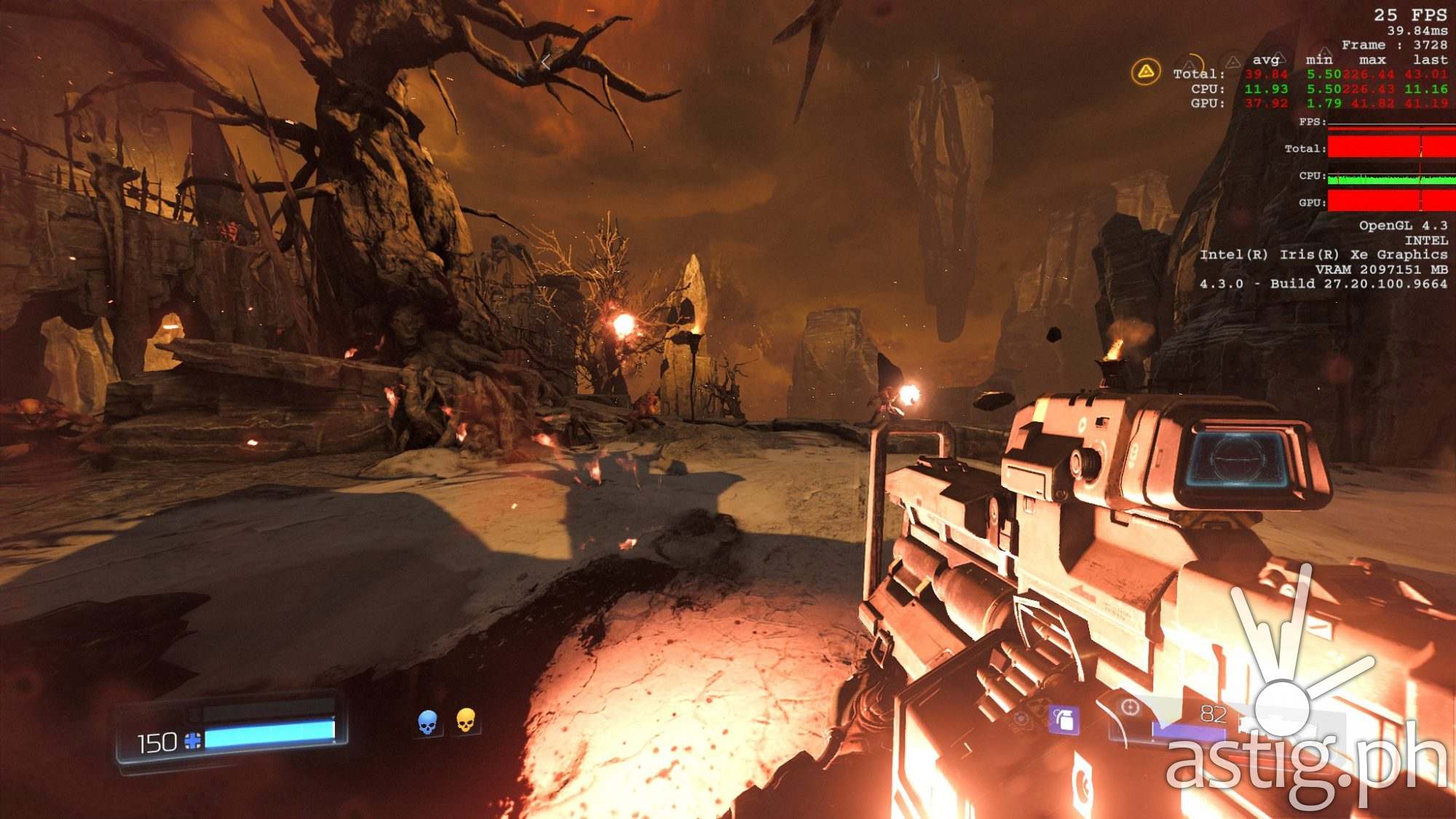 For our baseline, we ran DOOM on Ultra settings and surprisingly averaged 25 FPS. Not a bad start! 25 FPS is playable, we can live with that. Setting it to High brought the average frame rate to 27 FPS. Dropping it all the way down to to the lowest setting gave us at least 5 FPS more, bringing our average to 30 FPS.
It's not a massive improvement, so we're happy to play at High or even Ultra.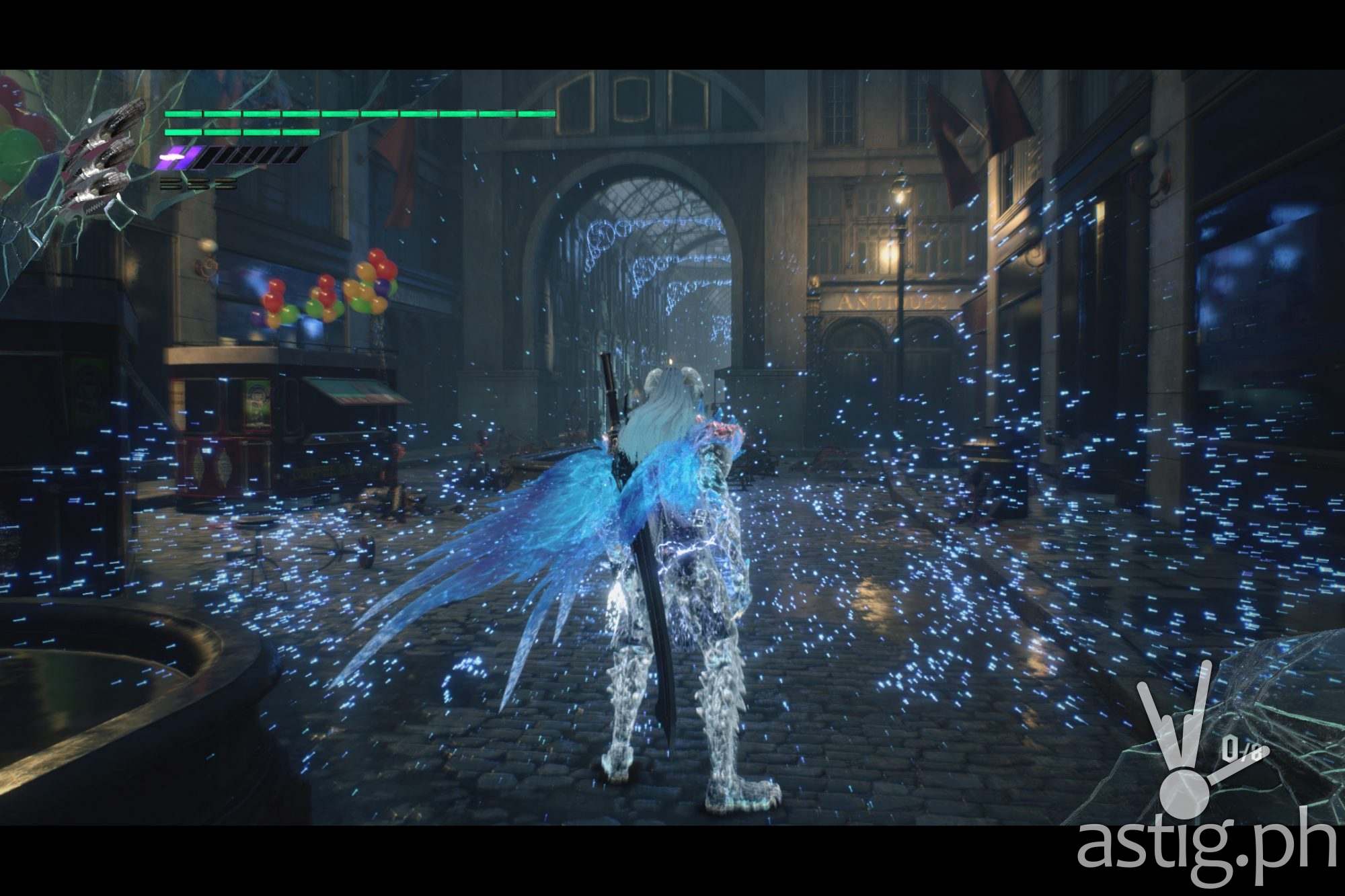 Next, we ran Devil May Cry 5 on the highest graphics settings and averaged 30 FPS. Okay, we're getting somewhere and clearly Intel Iris Xe is no slouch.
So we fired Control on High expecting good results. What we got was an unplayable average frame rate of 10-15 FPS. Bringing it down to Medium gave us a more tolerable average of 16-25 FPS. It was better, but still unacceptable. Taking it down to Low gave us 25-30 FPS. Finally!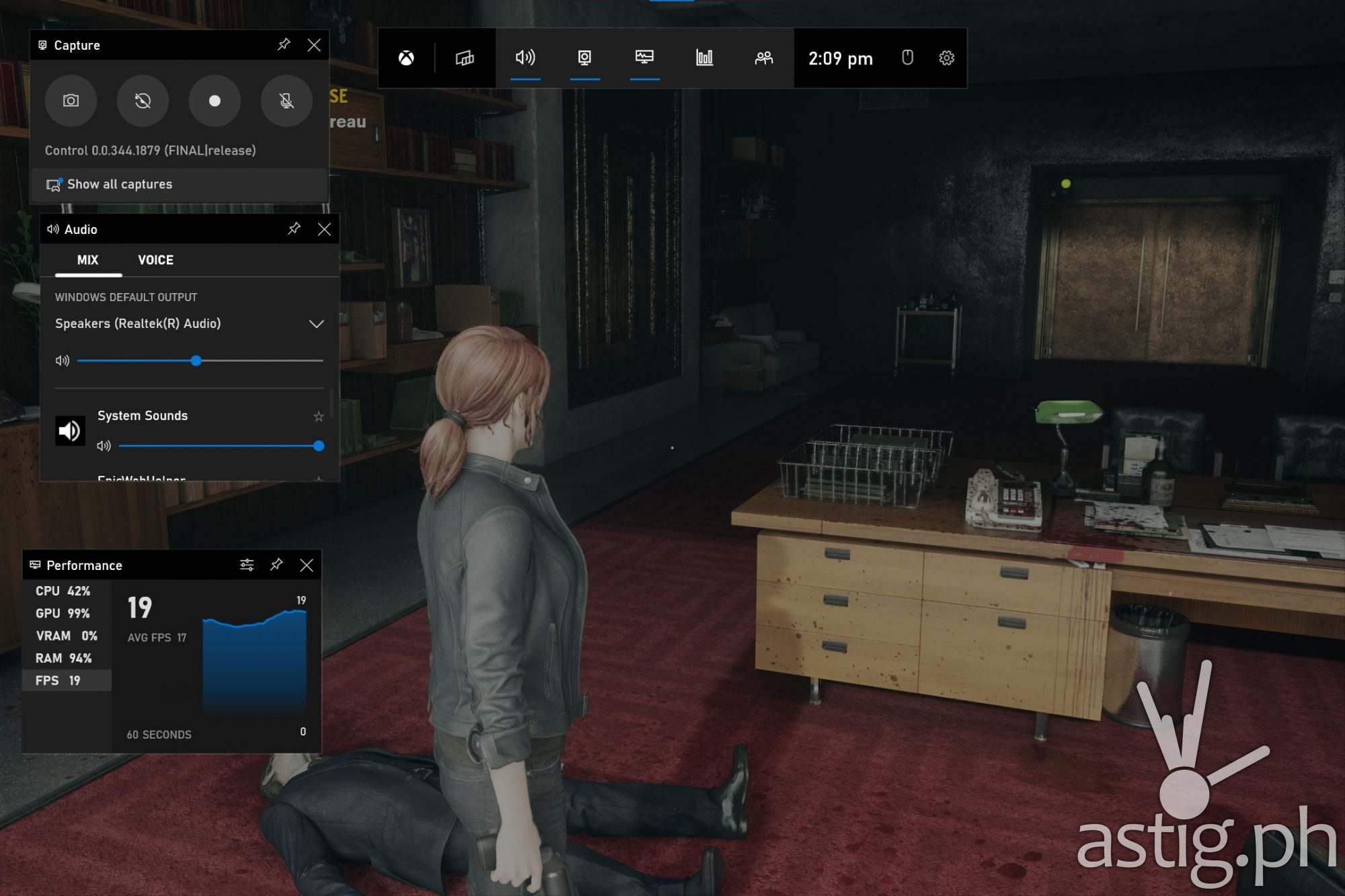 We then tried to run Horizon Zero Dawn and got a warning telling us that we had less than 3GB of graphics memory and that could cause instability. No worries, we continued anyway. We managed to go through to several screens before it finally crashed. Thinking it might be a fluke, we tried two more times before finally giving up.
Of course, we also tested Genshin Impact, which did 30 FPS on the highest settings.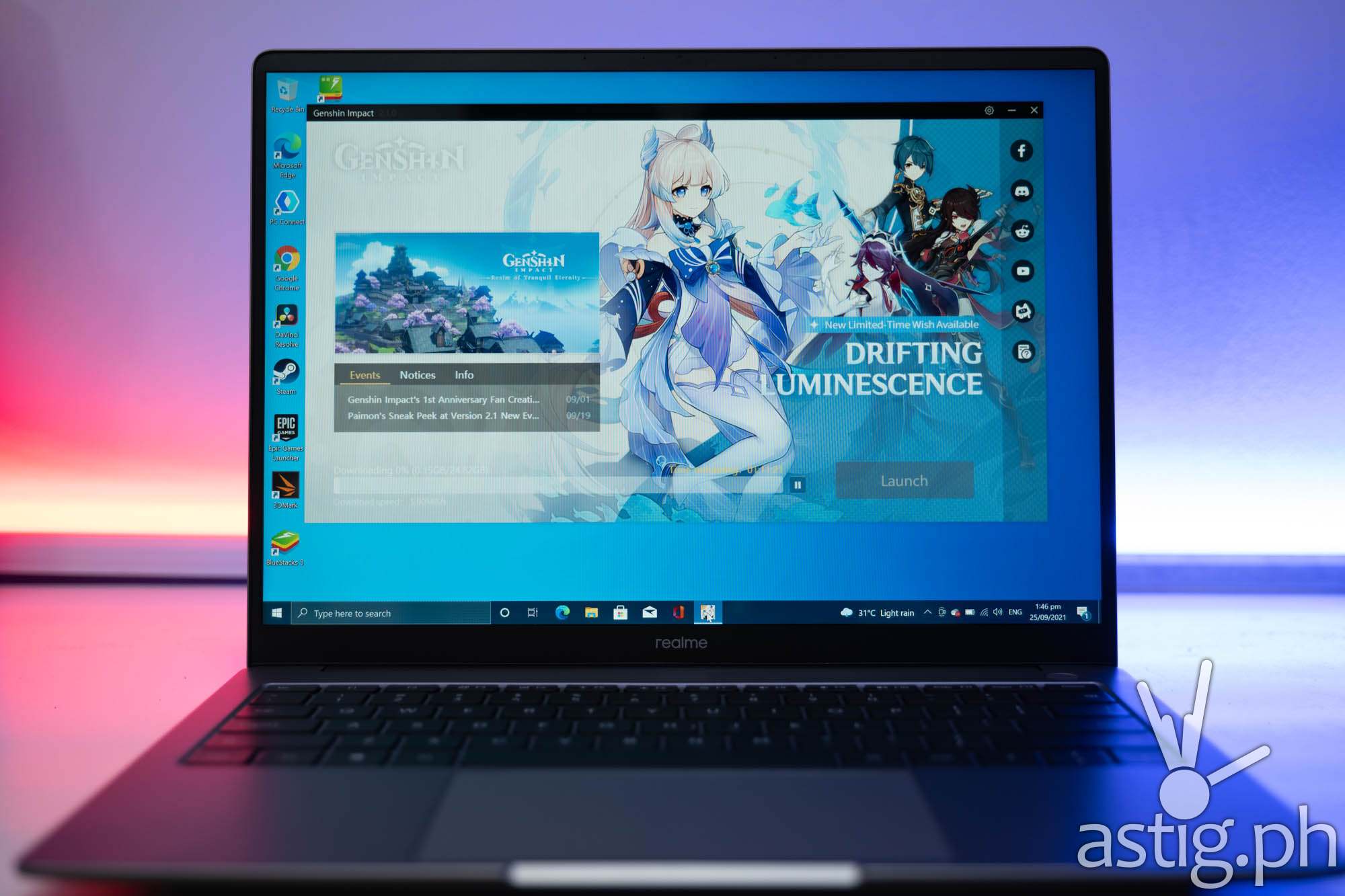 We know there are those of you out there who will want to run Android games in a virtual machine so we went ahead and installed BlueStacks 5.3. We fired up our favorite MOBA (multiplayer online battle arena) Marvel Super War, cranked the graphics up all the way to the highest setting, and got an average of 53 FPS.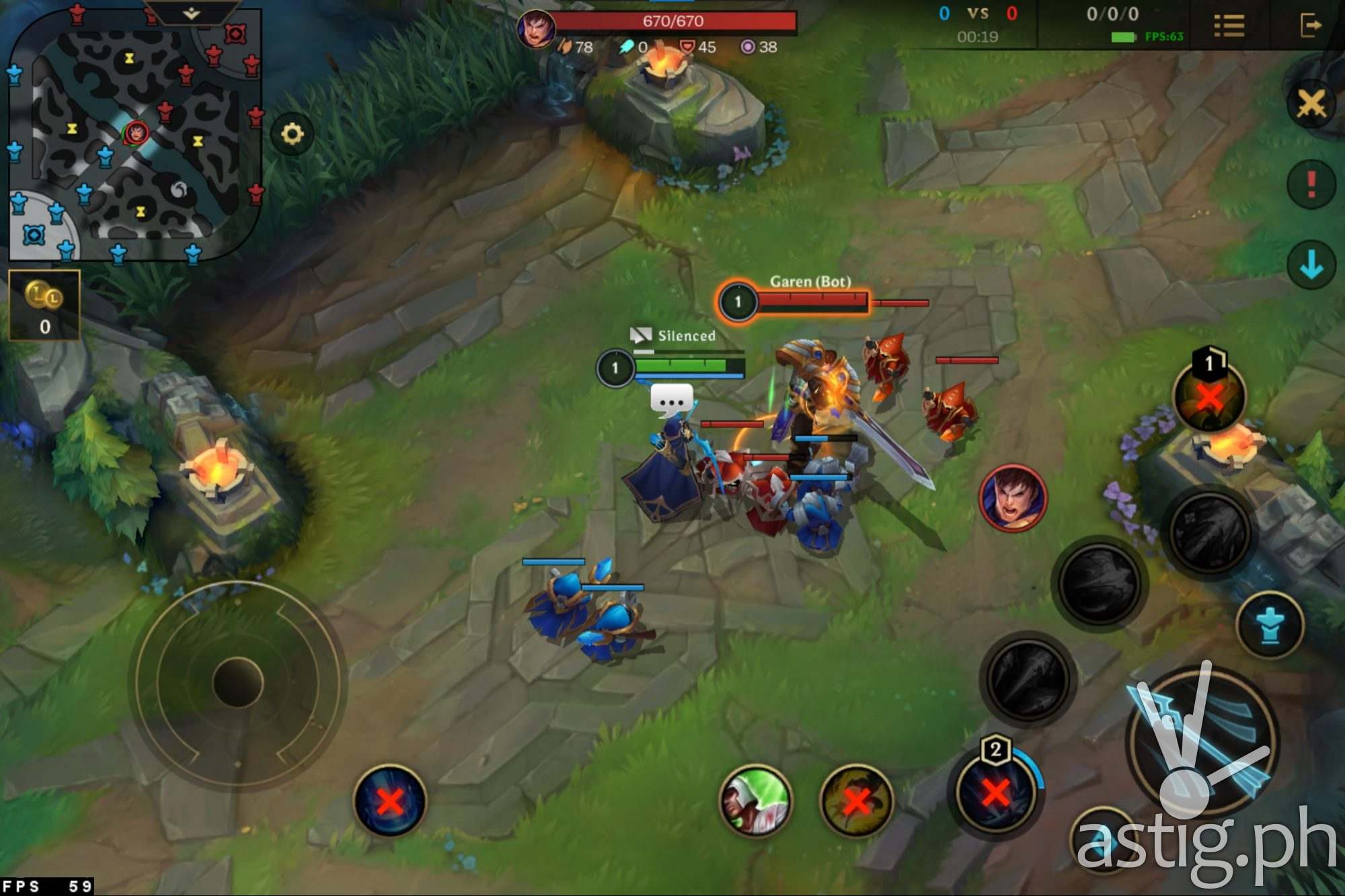 Frame rates were higher on Mobile Legends Bang Bang (MLBB) which gave us around 57 FPS. The Ultra Graphics option is disabled, so unfortunately we were unable to test it. League of Legends: Wild Rift really surprised us, pumping close to 60 FPS on Ultra.
It would have been nice to see how the machine handles Genshin Impact, however, that title was not supported on BlueStacks. We tried to go around it by manually downloading the APK, but we couldn't even get it to install.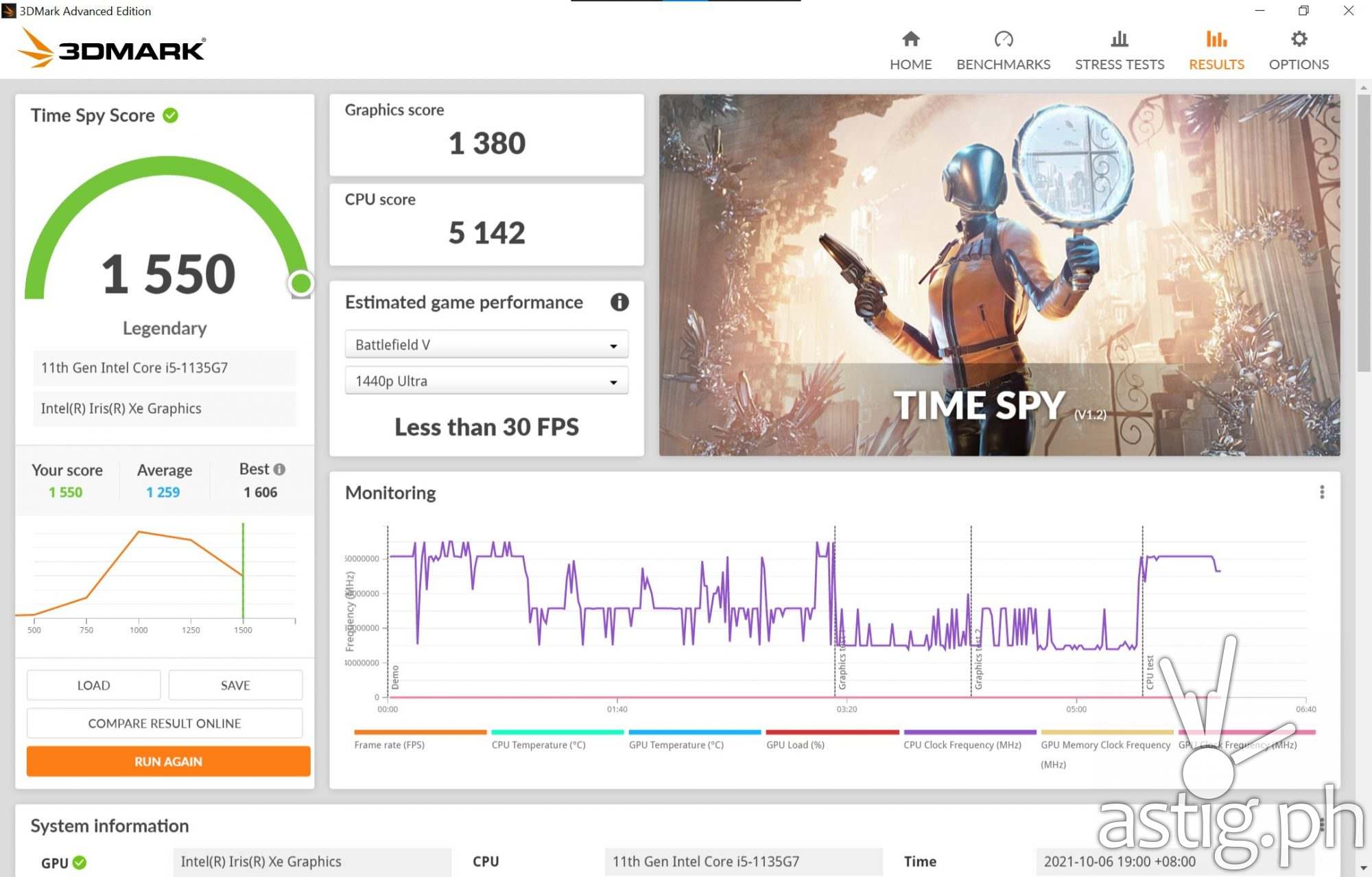 As far as synthetic benchmarks are concerned, we managed to score 3376 points in PCMark 10 Extended Benchmark, while 3DMark Time Spy gave a score of 1,550 points, broken down into 1,380 for Graphics and 5,142 for CPU.
Battery life
Coming onto battery life, the realme Book touts a 54Wh battery which gave us on average around 5 hours of usage time. This is a general-use scenario with about an hour of gaming. According to the official product page, we should be getting 11 hours of battery life on the realme Book.
It's on the low side for laptops considering the Macbook Pro easily does over 10 hours.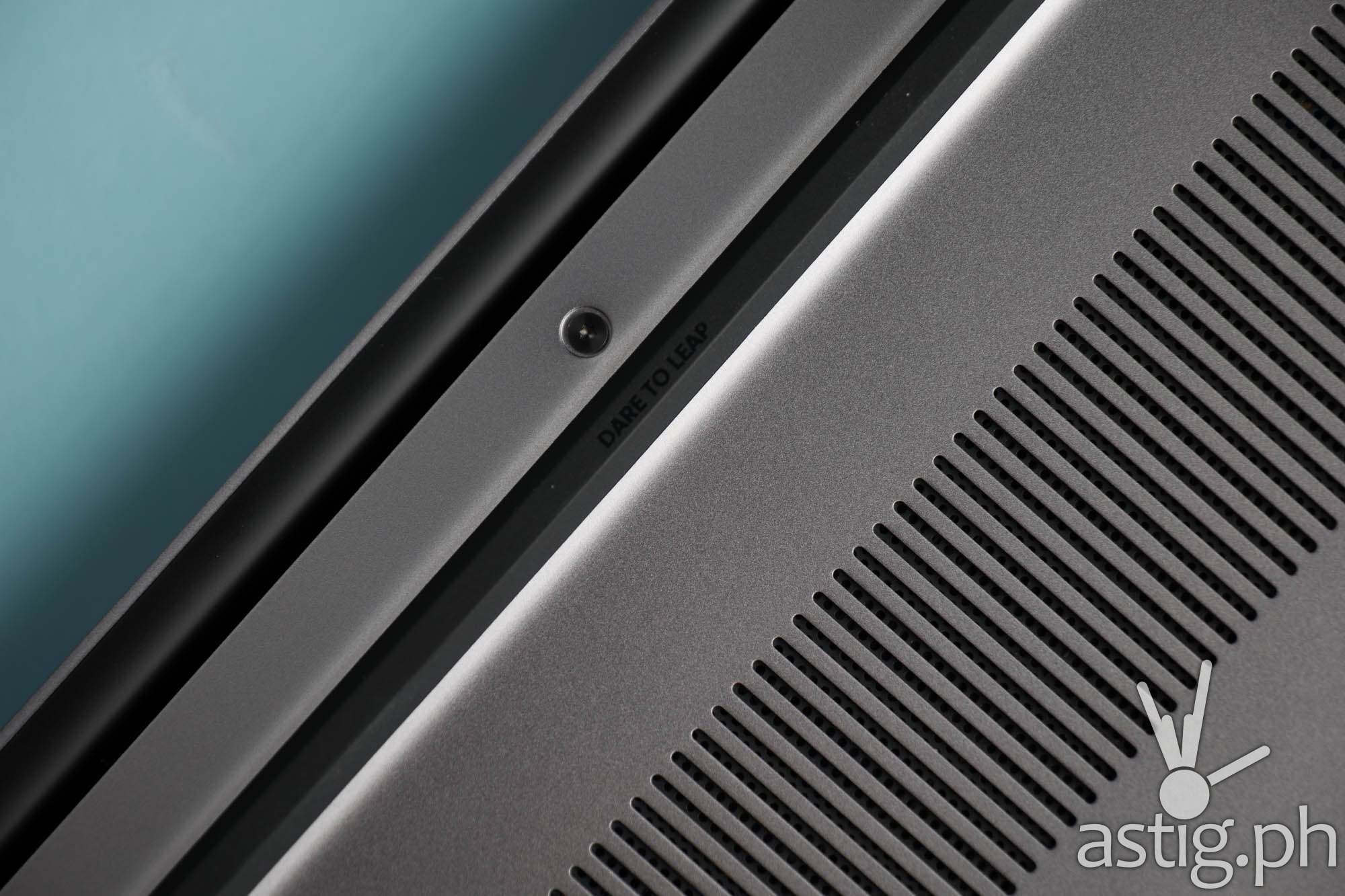 Thankfully it charges fast too at 65W via the PD (Power Delivery) standard. Keep it charged for 30 minutes to get 50%  battery life which is awesome.
Verdict
realme is on a roll this year, churning everything from smartphones to AIoT and now notebook computers.
While the realme Book is clearly inspired by the MacBook Pro, we think that realme is playing it smart by taking what works as the baseline of a new product. Rather than just making a Windows clone, it is clear that the product team has a deep understanding of the laptop market, which is rather impressive for what is essentially their first attempt.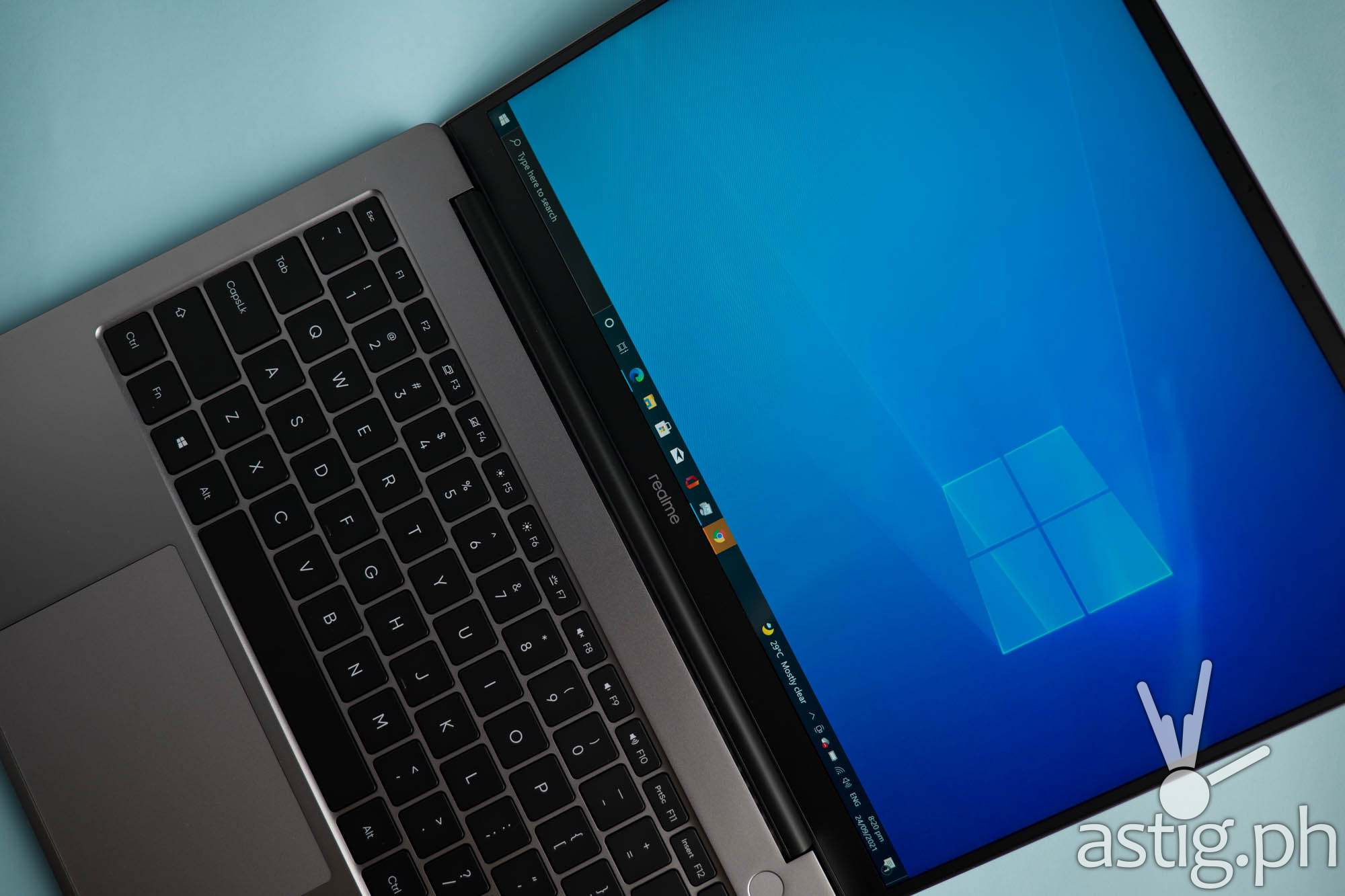 It has everything one would look for in a notebook PC in 2021, ticking off our "must-haves" and more: It's one of the thinnest and lightest machines that you can get, and the performance is seriously good. realme also makes a very wise decision by having an i3 version for light users, while offering the right feature set for power users on the i5 version.
There is always room for improvement: Our chief complaint is the screen, the realme Book would seriously benefit from anti-glare coating on its already beautiful screen. On a minor note: we would like to see a better camera and the ability to toggle the Fn Lock.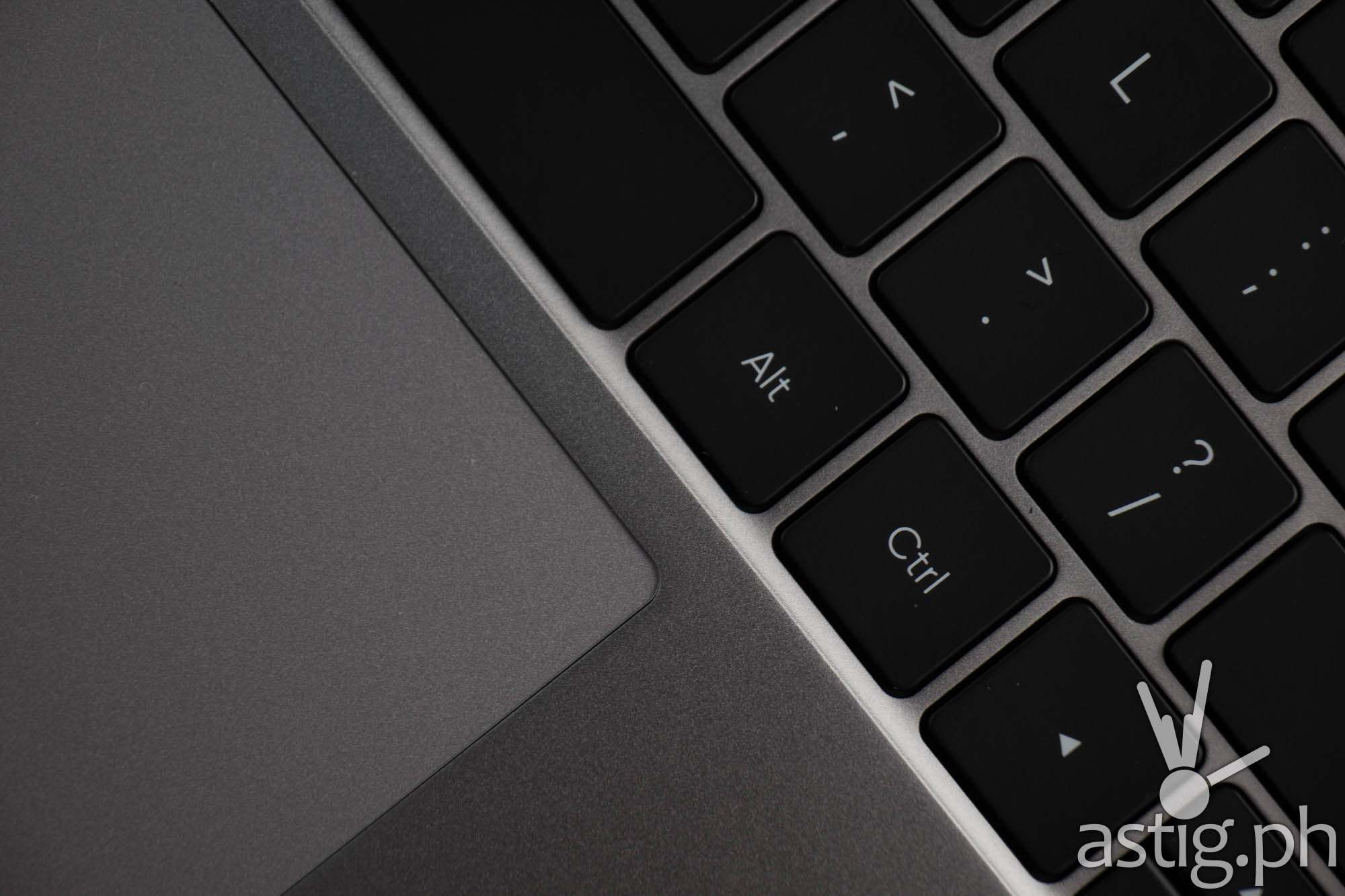 That's basically it though, and these are issues that we can live with, especially considering the price.
The realme Book is a steal at Php37,990 for the i3 version with 256GB of storage. For those who need more, the i5 version with 512GB of storage, Thunderbolt 4, Wi-Fi 6, and Intel Iris Xe GPU is only 10,000 pesos more, priced at Php47,990.
The pricing of these machines make it accessible to a wider market. Competition is always welcome, and it's even more appreciated at a time when most of us are either working or studying remotely.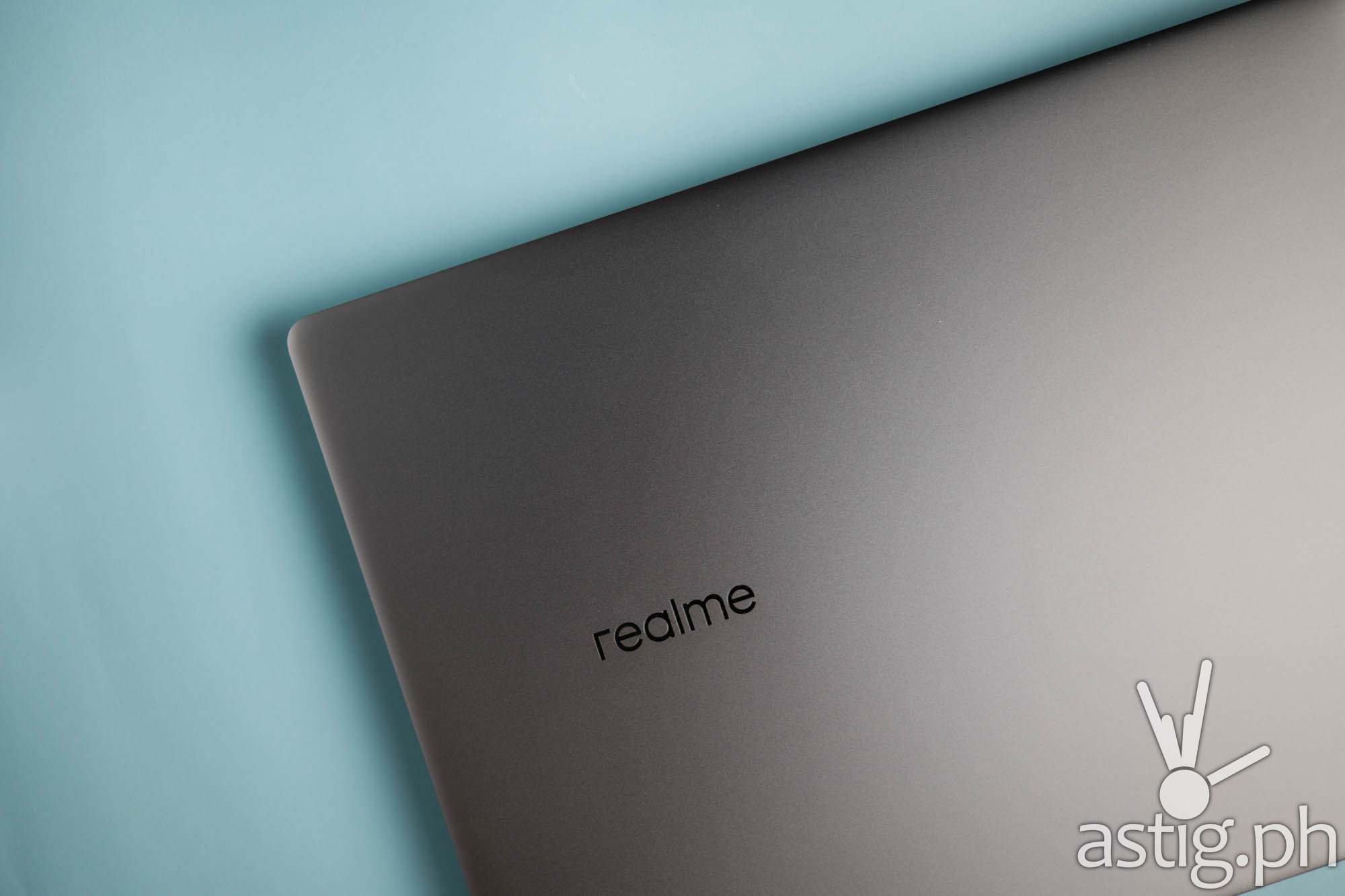 Having a good concept is simply the beginning – it is the execution that shows a team's abilities, and the realme Book is a well-executed product that shows why realme is a force to be reckoned with.
realme Book specs
Display: 14″ 2160×1440 IPS LCD (90% screen-to-body ratio)
Dimensions: 307.2 x 229 x 15.6mm
Weight: 1.38 kg
OS: Windows 10 Home Edition (free upgrade to Windows 11)
CPU: 11th Gen Intel Core i3 (2.4-4.2GHz) / Core i5 (3-4.2GHz)
GPU: Intel UHD Graphics / Intel Iris Xe Graphics
Memory: 8GB dual channel LPDDR4x
Storage: 256GB / 512GB PCIe SSD
Battery: 54Wh, 65W PD super-fast charge
Audio: Harman Kardon loud speakers, 2x microphones
Connectivity: Bluetooth 5.1 / 5.2, Wi-Fi 5 / Wi-Fi 6
Features: built-in HD camera, fingerprint scanner (power button), 3-level backlit keyboard
Ports: 2x USB-C 3.2 / Thunderbolt 4 + USB-C 3.2, USB-A 3.1, 3.5mm audio
Price: Php37,990 (i3+256GB) / Php47,990 (i5+512GB)