Xiaomi came out with the Redmi Note 8 and Note 8 Pro in the Philippines back in October, the latter being the first 64MP quad-camera smartphone to be launched in the country.
We review the bigger and faster Redmi Note 8 Pro, which runs on the MediaTek Helio G90T chipset. It has been a while since we've seen a significant MediaTek-powered device in the Philippines, so it'll be interesting to see how the Note 8 Pro performs.
Redmi Note 8 Pro snapshot
Display: 6.53″ (dot drop notch); 1080 x 2340 pixels; IPS LCD + Gorilla Glass 5
OS Android 9.0 (Pie); MIUI 10
Chipset + GPU: Octa-core Mediatek Helio G90T (12nm) + Mali-G76 MC5
Memory + storage: 6GB + 64GB / 128GB UFS 2.1 (expandable)
Camera: 64MP f/1.9 (wide) + 8MP f/2.2 (ultrawide) + 2MP f/2.4 (macro) + 2MP f/2.4 (depth sensor); 20MP f/2.0 (selfie)
Battery: 4,500 mAh; 18W charging
Price (Philippines): P11,490 (6GB + 64GB); P12,990 (6GB + 128GB)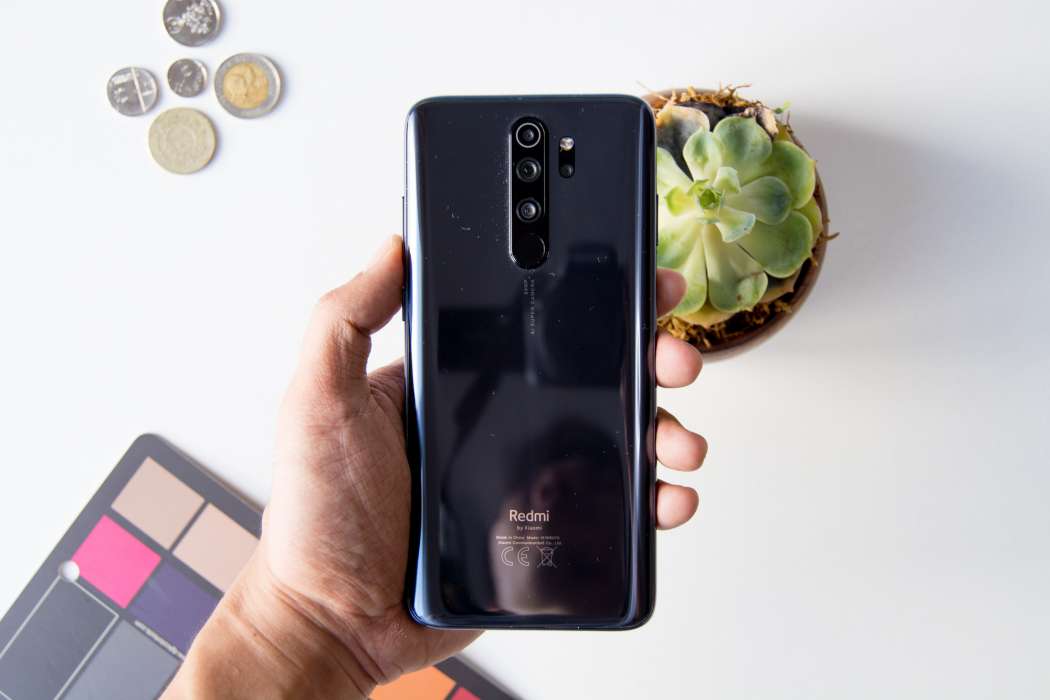 Build quality, display
The moment I held the Redmi Note 8 Pro, all I could think of was how much it resembles the Pocophone F1 (Poco F1). It's slightly bigger and thinner on the outside, but the notch is much smaller, and we get a nice, glossy plastic back. The physical buttons (power, volume) and the centered rear camera module looks just like what we have on the F1.
We are particularly happy with the dewdrop notch: it's small and centered, almost un-obtrusive and un-noticeable, especially when paired with a dark wallpaper. It's perfect as far as notches go. It's still chin-heavy, albeit much thinner compared to the F1.
Visually, the 6.53-inch 60Hz display on the Redmi Note 8 Pro is perfect as far as IPS LCDs go, which is a far cry from the severe bleeding problems on the Pocophone F1. Phantom touch is still an issue, though: just like the F1, un-intentionally touching the screen with your palms may result in unwanted input. Not an issue with applications, but it can be problematic while gaming in landscape mode.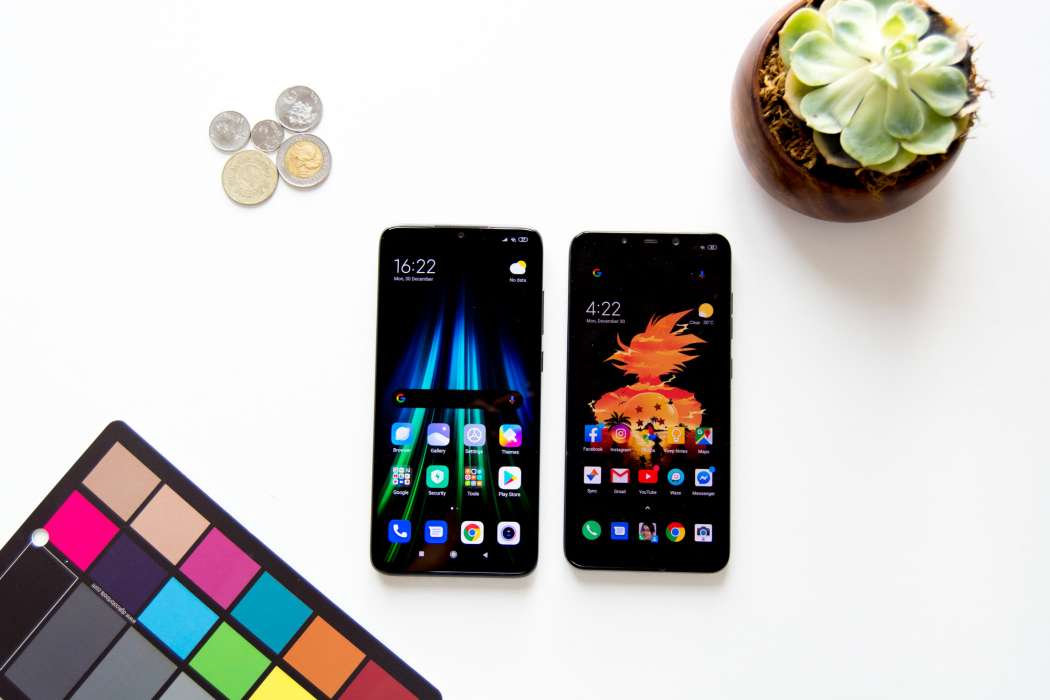 This can be mitigated by using a protective case of some sort. It's counter-intuitive, but the added thickness on the edge minimizes phantom touches. You'll probably want to protect that glossy back anyways, so we recommend putting one on as soon it comes out of the box.
It will also help even flatten the rear camera hump a bit: the 64MP quad-camera module is a bit stocky. It doesn't bother us, though it's hard not to notice it when holding the phone. Speaking of which, the fingerprint scanner is a little hard to reach. The surface area is way too small and the placement is way too high for my Asian hands. I would put it slightly lower and increase the size a little bit, just like on the Pocophone F1.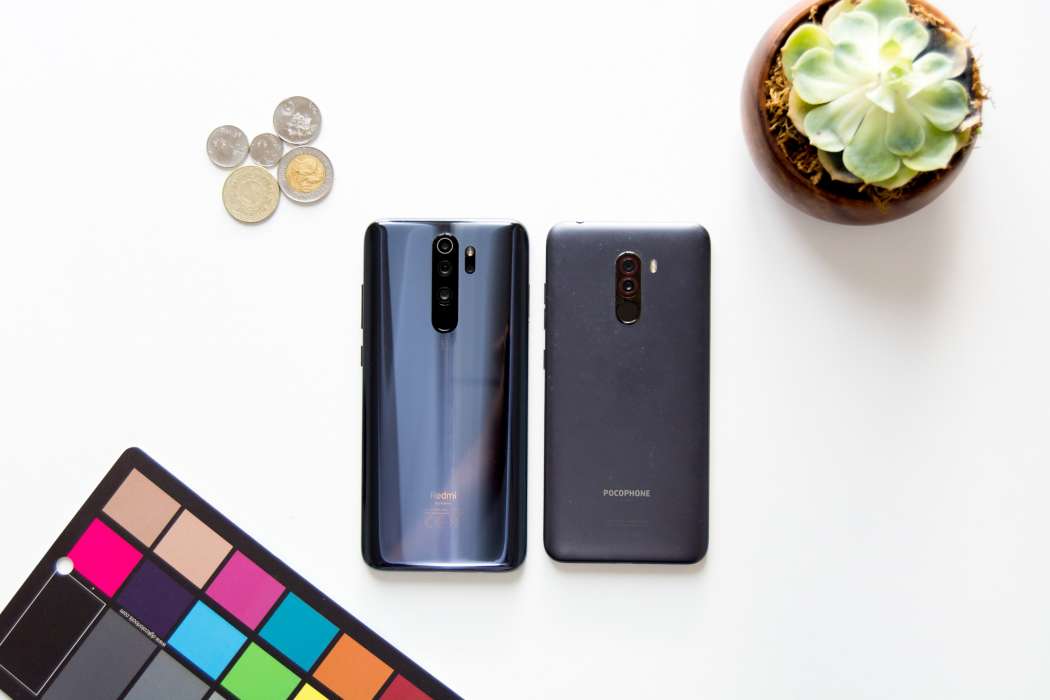 The "glasstic" back is beautiful: it's glossy and reflective that you can use it as a mirror when taking photos with the 64MP rear camera. It gets smudgy over time, though not as noticeable on our Mineral Gray-colored unit. We're convinced that plastic is better than glass as far as the "glossy back" aesthetic goes, and Xiaomi did a really good job in this area.
Xiaomi also made an effort to include useful value-added features such as dedicated dual SIM and Micro SD slots, a 3.5mm audio jack, and a USB type-C port for power delivery and wired data transmission. These little things go a long way, especially with value brands like Redmi.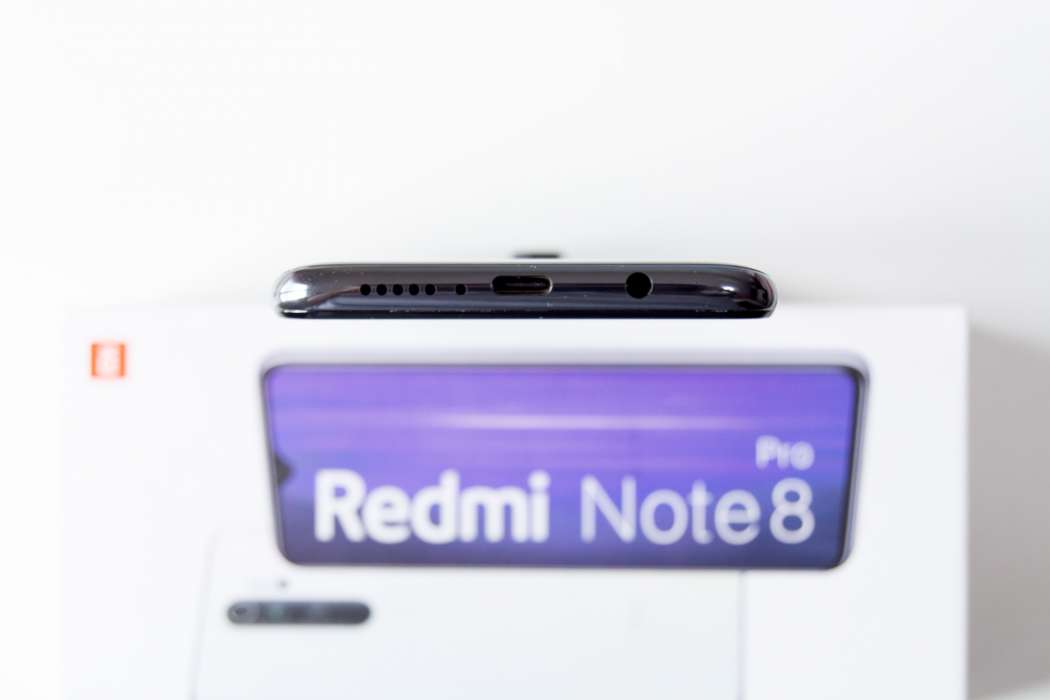 Application performance, benchmarks
Driving the Redmi Note 8 Pro, the Helio G90T is MediaTek's newest mid-range 10nm SoC. Supposedly, one of the features of the chip lets you connect to two Wi-Fi bands or two routers simultaneously to ensure reliable connection and lower latency, however, we couldn't find a way to enable or demonstrate this feature. We were limited to one Wi-Fi access point connection at a time.
Intelligent network concurrency is another feature of the chip, which switches between Wi-Fi and LTE in the event of a slowdown. This feature can be enabled via the Wi-Fi assistant option, although we were unable to test how it works.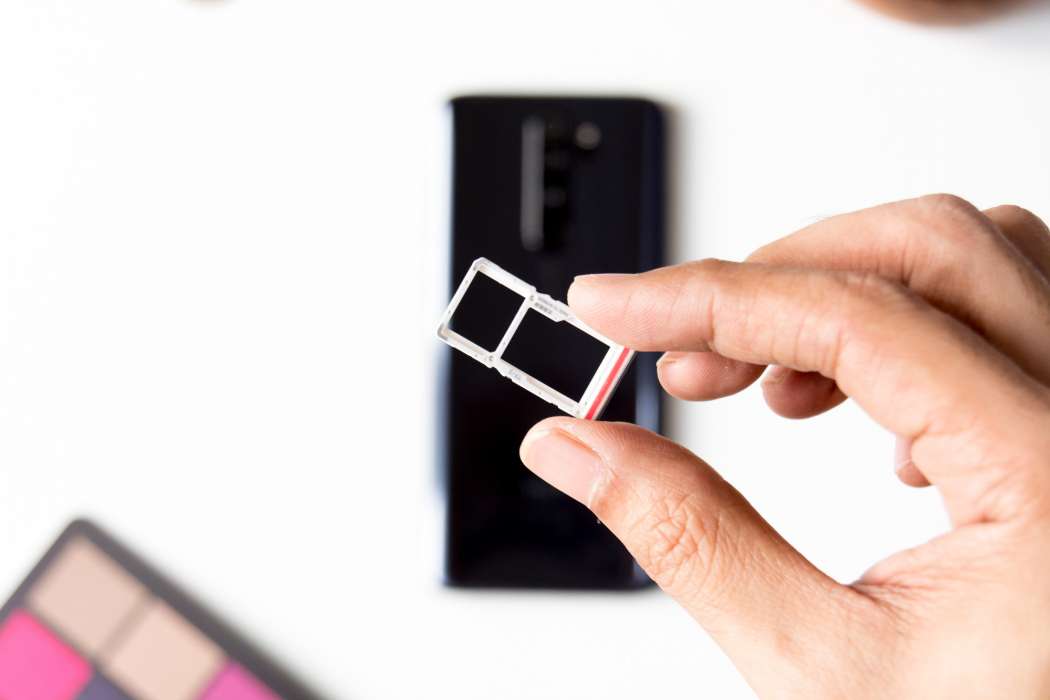 The phone ships with Android 9 and MIUI 11 out of the box. Overall user experience has been excellent, application performance and task switching is smooth and seamless. MIUI is a clean and mature interface that doesn't take long to get used to.
Our "Pro" phone comes with 6GB of memory and 64GB of UFS 2.1 internal storage, so it's very fast. 65GB should be enough for most average users, but there's a 128GB variant as well as a dedicated expansion slot for those who need more.
Synthetic benchmarks put the phone well within mid-range territory.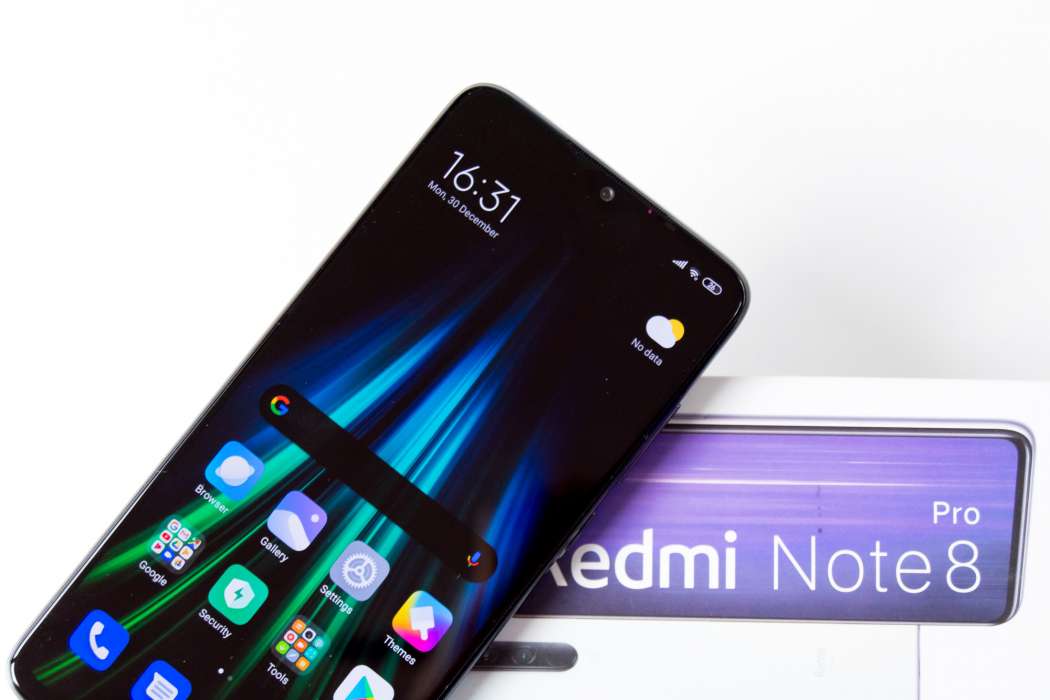 Gaming performance
We installed several graphically-demanding games on the Redmi Note 8 Pro, all of which ran smoothly without significant stuttering or frame drops at medium settings.
On our reference game Marvel Super War, frame rate was consistent at 52-58 FPS at maximum settings, but there are times when it dips below 50 when there's a lot going on in the screen. Dropping to medium guarantees at least 55 FPS all the time.
To be honest, we were expecting more from the Helio G90T compared to the Snapdragon 665 with its higher clock rates, faster GPU, and the way that it's being marketed as MediaTek's "gaming" SoC. The spec sheet and synthetic benchmarks are in favor of the G90T, but the real-world advantage doesn't seem to be that significant.
The phone's temperature also shoots up by at least 4 degrees celsius when gaming – not enough to trigger thermal CPU throttling, thanks to its liquid cooling system. It is enough to be noticeable when holding the phone, however.
It is not unusual to reach temperatures above 40 degrees celsuis, from an average standby temperature of 34-35. At any rate, you can prevent overheating through a configuration setting in Game Turbo.
Speaking of which, Game Turbo (MIUI's built-in game optimization feature) also allows you to configure "touch resistant areas" to reduce input sensitivity near the edges and prevent phantom touches, a very nice added "touch" from Xiaomi.
TIP: Make sure to add and configure your game in Game Turbo to get the best performance and experience
Like most phones with a single bottom-firing speaker, you need to hold it a certain way when you are gaming without a headset to prevent muffling the sound.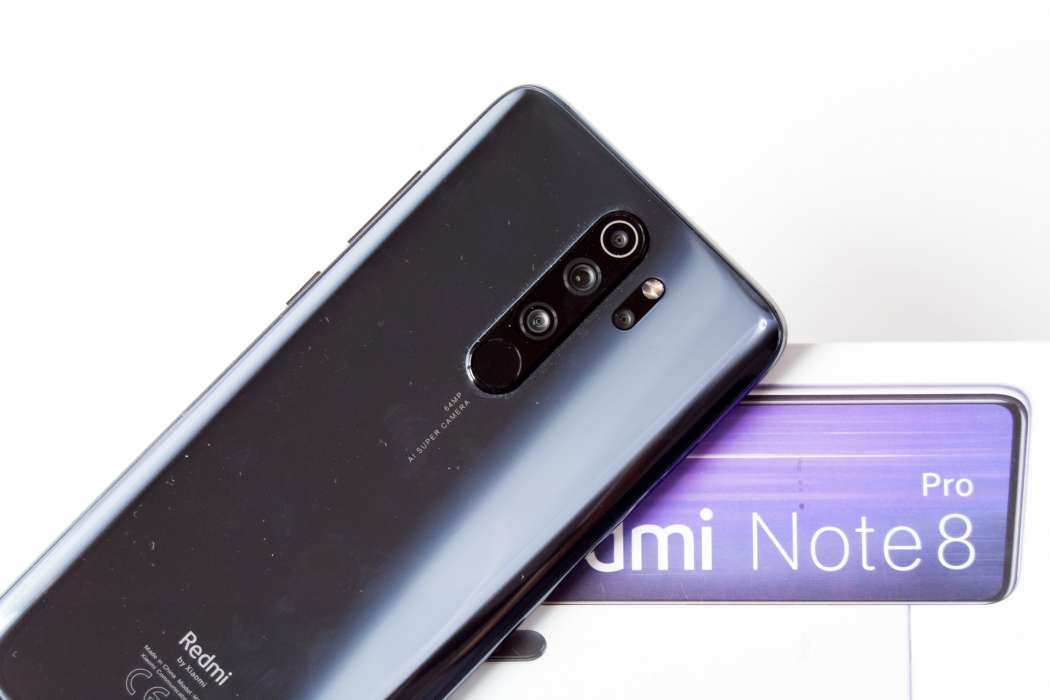 Entertainment, sound
The 1080 x 2340 full HD IPS LCD display on the Redmi Note 8 big, bright, and vivid, making it a good choice for watching video content. The chipset supports Bluetooth 5.0 which means minimal latency issues when listening to audio via a wireless headset. It can connect to both 2.4GHz and 5GHz Wi-Fi access points which means you can switch between better range or a faster connection when streaming content.
The Note 8 comes with Widevine L1 certification, which means you should be able to stream HD (high definition) content, however, it appears that Netflix limits playback to SD (standard definition).
The Note 8 doesn't support in-display HDR 10 or Dolby Vision, nor does it come with any audio enhancers like Dolby Atmos or DTX.
Camera
The Redmi Note 8 Pro is equipped with a quad-camera module with three usable lenses and a depth sensor. Its main sensor can shoot 64MP wide-angle photos at f/1.9 aperture. There's also an 8MP f/2.2 ultrawide camera for sprawling landscape shots and a 2MP f/2.4 macro camera for extreme close-ups. None of the sensors have OIS (optical image stabilization).
Photos taken with the main sensor generally come out looking crisp with a wide dynamic range of colors. Lowlight and indoor shots have the tendency to become blurry, so you have to take multiple shots for safety while staying really still. We took several photos in varying light conditions to demonstrate how the cameras perform.
Ultrawide photos look good in broad daylight, however, there's a noticeable loss of detail and dynamic range at night, especially when compared to the main camera. This greatly limits its functionality to brightly-lit landscapes which is a shame because nightscapes would have looked amazing in ultrawide format.
The macro lens needs a ton of light in order to take sharp, vivid photos. What's great about it is that you can move the camera really close – up to about 1cm away, so the resulting images are quite dramatic and feel like real macro photos.
We were pretty satisfied with the selfies and video calls that we took with the 20MP front-facing camera. The images are crisp and clear and not overly-processed. Even photos captured in portrait mode look good – Xiaomi has really improved on their camera's edge detection algorithm, and it shines in this phone.
The phone supports 4K video capture via the 64MP camera capped at 30 FPS (frames per second). If you need to shoot in 60 FPS, you will need to go down to 1080P. You can also shoot slow-motion videos in 120, 240, and even 960 FPS, though the latter is limited to split-second bursts.
Battery life
The Note 8 Pro comes with a 4,500 mAh battery with fast 18W charging. In the two weeks that we've been using the phone as our daily driver, the phone always lasted at least a day with moderate use. Heavy use cases like continuous gaming lasts about half a day.
The way we see it, battery life takes a hit from the Helio G90T's sub-optimal thermal management. It's not great, but it's not that bad either.
Synthetic benchmarks report 14-15 hours of combined use, with 5 hours of screen on time.
Benchmark results
Performance benchmarks
AnTuTu: 283178
PCMark Work 2.0: 10024
PassMark: 3482 (system); 9170 (CPU); 8982 (memory); 15950 (disk); 10297 (2D); 18638 (3D)
GeekBench: 478 (single core) 1474 (multi-core)
Gaming benchmarks
3DMark: 2132 (OpenGL); 1955 (Vulkan)
Battery benchmarks
GSam: 1d 22.6h (idle); 14h 59m (active); 10h 41m (mixed SOT); 4h 26m (max SOT)
PCMark Work 2.0 battery life: 11h 3m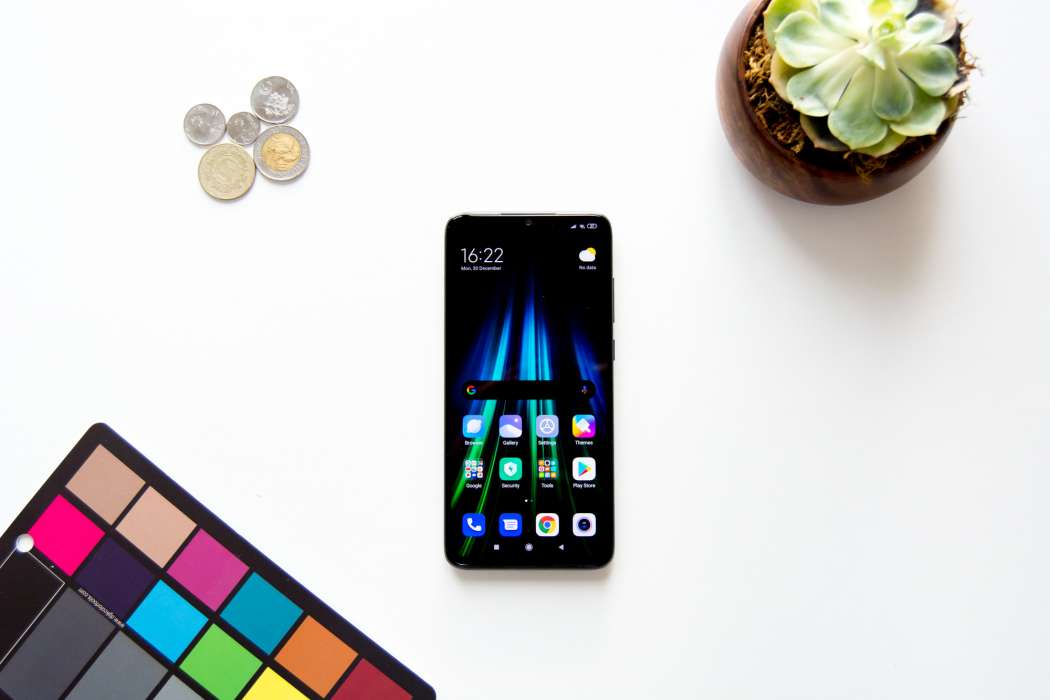 Verdict, price
Redmi Note 8 Pro builds on the success of the Pocophone F1, resulting in a mature product that brings with it several much-needed improvements such as a significantly better display and improved camera hardware and software. However, the shift to the Helio G90T SoC presented new challenges, mainly in thermal management, which – so far, appears to be kept under control by its liquid cooling system.
Being a Redmi phone it is priced affordably from P11,490 which, when factored with all its value features, makes it a serious threat to an already extremely stacked mid-range segment for 2019.
Redmi Note 8 Pro specs (Philippines)
Display: 6.53 inches (dot drop notch); 1080 x 2340 pixels; IPS LCD; Gorilla Glass 5; HDR
SIM: Hybrid Dual SIM (Nano-SIM)
OS Android 9.0 (Pie); MIUI 10
Chipset (SoC): Mediatek Helio G90T (12nm)
CPU: Octa-core (2 x 2.05GHz Cortex-A76 + 6 x 2.0GHz Cortex-A55)
GPU: Mali-G76 MC4
Memory (RAM): 6GB
Storage (ROM): 64GB / 128GB UFS 2.1
Expansion: microSD (up to 256GB)
Main camera (rear): 64MP f/1.9 (wide) + 8MP f/2.2 (ultrawide) + 2MP f/2.4 (macro) + 2MP f/2.4 (depth sensor)
Selfie camera (front): 20MP f/2.0
Connectivity: 802.11 b/g/n/ac dual band; Bluetooth 5.0; AGPS+GLONASS+BDS+Galileo; NFC
I/O: USB Type-C 1.0; 3.5mm audio jack
Battery: 4,500 mAh; 18W charging
Colors: Forest Green, Mineral Gray, Pearl
Price (Philippines): P11,490 (6GB + 64GB); P12,990 (6GB + 128GB)
Sample photos