MANILA, Philippines – When it comes to smoking, Filipinos tend to turn to cigarettes due to one or all of these reasons: They like the taste and the experience of smoking, it can be considered a show of status, and it helps them cope with the stress from balancing home and work life.
But with smoking, especially cigarettes, comes a few problems. For one, the smoke smell lingers and is hard to get rid of. It stays in the mouth, causing foul breath. It even goes on the fingers, making it hard for techie millennials to use gadgets without imparting the foul smell. Aside from the smell, there are also the potential health risks adult smokers need to consider. Lastly, there's the harsh smoking experience. The combination of combustion and the mess that comes with it, leaves cigarette users wanting a better smoking experience, even trying better alternatives to help alleviate some of these problems. For existing vape users, on the other hand, their woes come in the form of a leaking unit and poor battery power for their device.
With the aforementioned issues, how can Filipinos get a better alternative to cigarette smoking that provides better performance and user experience?
Designed with SuperSmoothTM Technology, the NEW RELX devices were designed to give Filipinos a better alternative to cigarette smoking and vaping. According to user @iamwendycalma, she said, "RELX really helps me prevent smoking with the variety of pods you can enjoy. You will never switch to smoking cigarettes again." Engineered with precision for a full flavor and velvety smooth vape from start to finish, RELX guarantees no ash, no smell, no harsh hits, and better value for cigarettes. Take it from user @princess-borbon who had this to say, "Flipping a switch isn't bad. I have been using RELX for a year now and it has been a great help! I no longer need to borrow lighter from my friends and ask for some sticks ever since I switch up to RELX, getting rid of that stubborn smell of smoke was the best choice I have made."
And now, RELX devices come in new available colors.
The NEW RELX Infinity Forest Allure comes in an elegant forest green hue. It was engineered with precision and features a couple of innovations. First off, it's a leak-resistant device with an ergonomic mouthpiece for that sleek feel. It also has a dual charging system and a smart pace vibration alert.
The NEW RELX Essentials Gold Spark is a gold-toned vaping device that looks premium and sleek. It has a leak resistant body with an ergonomic mouthpiece.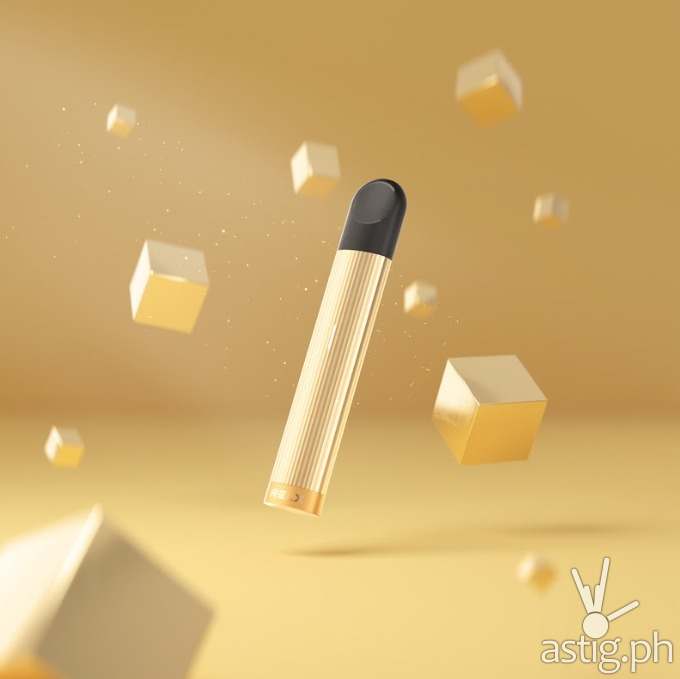 Try out the new #WorldSuperSmooth vape and be part of the #NoSmokeGeneration. "After a long tiring day all you want to do is to relax and release stress. Glad I have @relx.ph with me, perfect for a chill vibe with no smoke smell and no ash. Relax with #RELX now," claims RELX user @lifeofjameela.
What are you waiting for? Make the switch to the NEW RELX Infinity Forrest Allure and the NEW RELX Essentials Gold Spark.