QUEZON CITY, Philippines – The time for reminiscing is here as Reminisque Bistro finally opens its doors to the public – loudly and proudly – amid the bustling Scout area in Quezon City.
It brings with it the fun, nostalgic vibe of the decades past in a modern and chic venue while serving familiar and comfortable Filipino dishes.
As Metro Manila's newest go-to place for foodies and pub crawlers, Reminisque steers clear of the usual culinary fix being served by nearby restos and cafes in the area.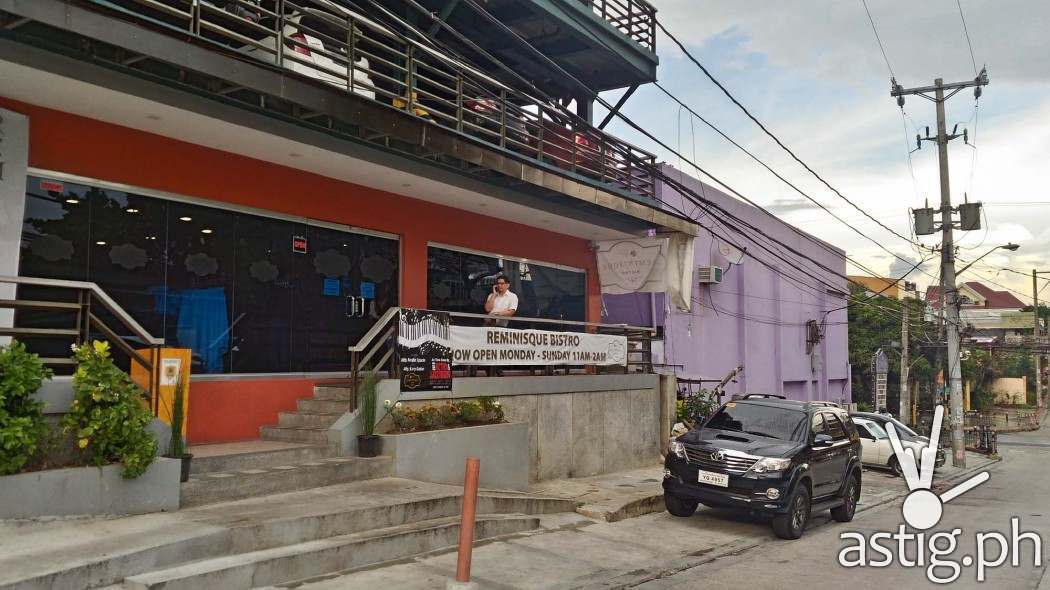 Instead, Reminisque puts a twist on well-loved Filipino cuisine, putting out fresh new ideas and putting a spin on delicious regional tastes.
To come up with the menu, the owners went out of the way to find a chef who is experienced in creating various dishes and infuse it into old and well-tried recipes.
The result: almost everything that comes out of the kitchen is a specialty prepared in classic, flavorful glory.
The food: what to order at Reminisque Bistro?
Just like the classic song by Bread goes, "if a picture paints a thousand words then why can't I paint you," check out these mouth-watering delicacies.
Kansi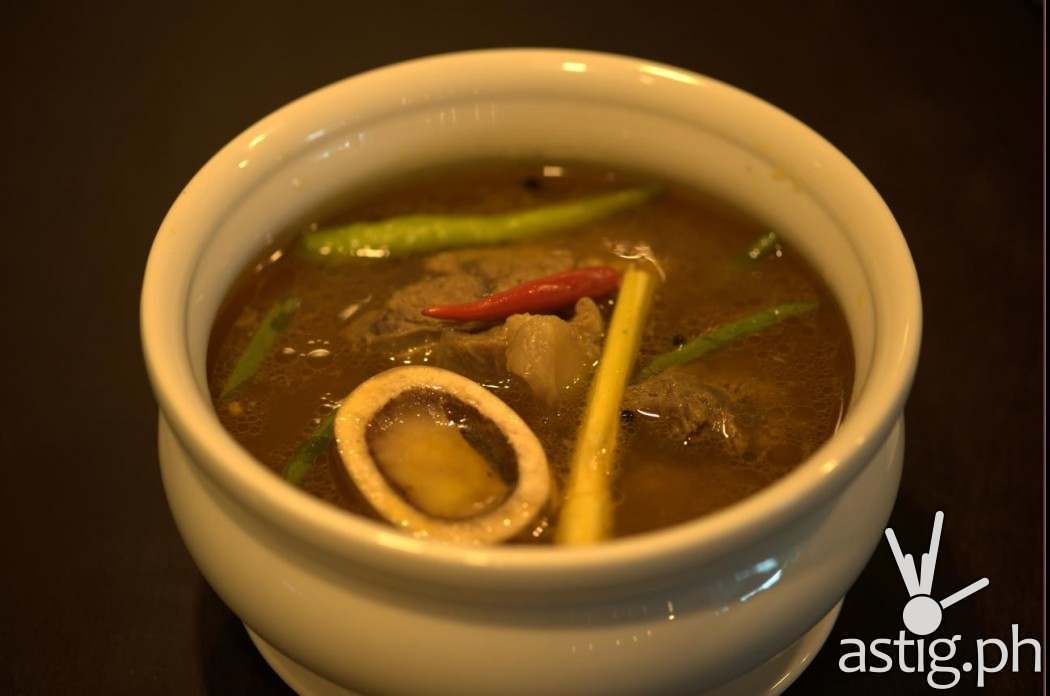 Kansi is a rare Ilonggo delicacy that straddles the fine line between bulalo and sinigang. It is a huge hit among regulars, especially after giving its thick, tangy taste a try.
Kare-Kare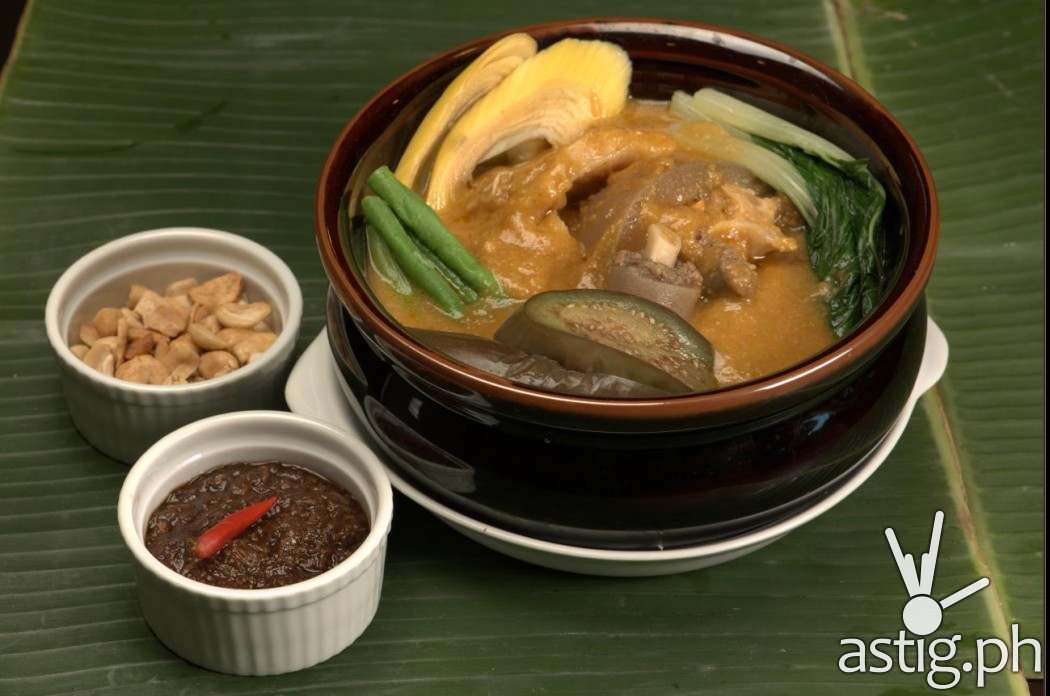 Their traditionally prepared kare-kare brings a slice of home: earthily smoothened and savored with grounded peanuts and roasted rice grains.
Lengua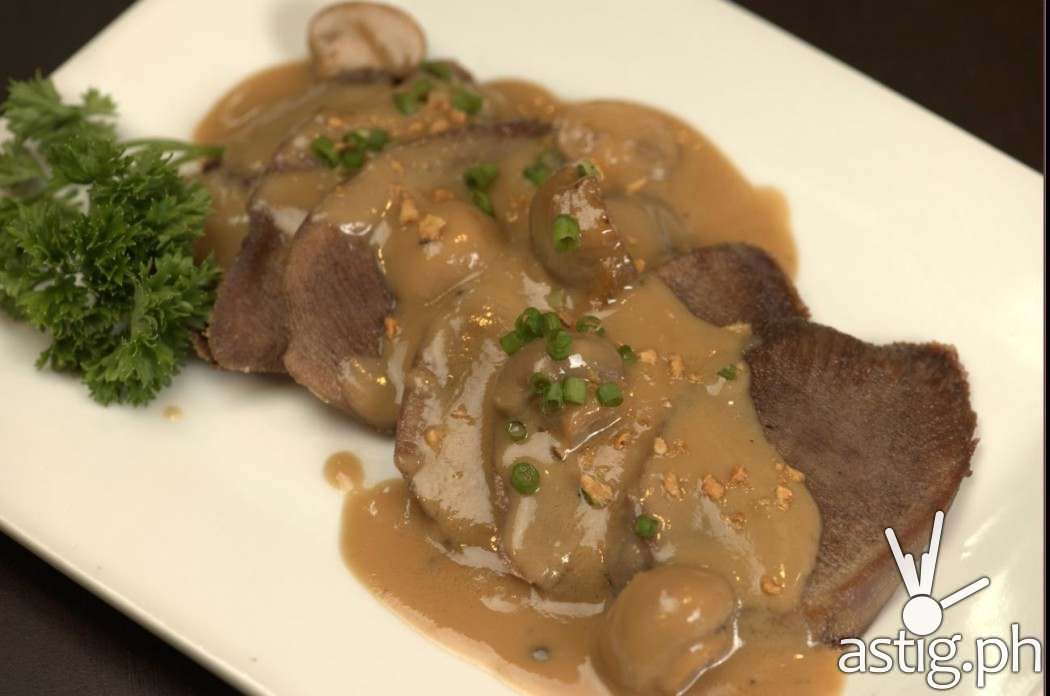 Reminisque Bistro also offers lengua – a rich and tasty ox tongue recipe in creamy mushroom sauce and red wine.
Sisig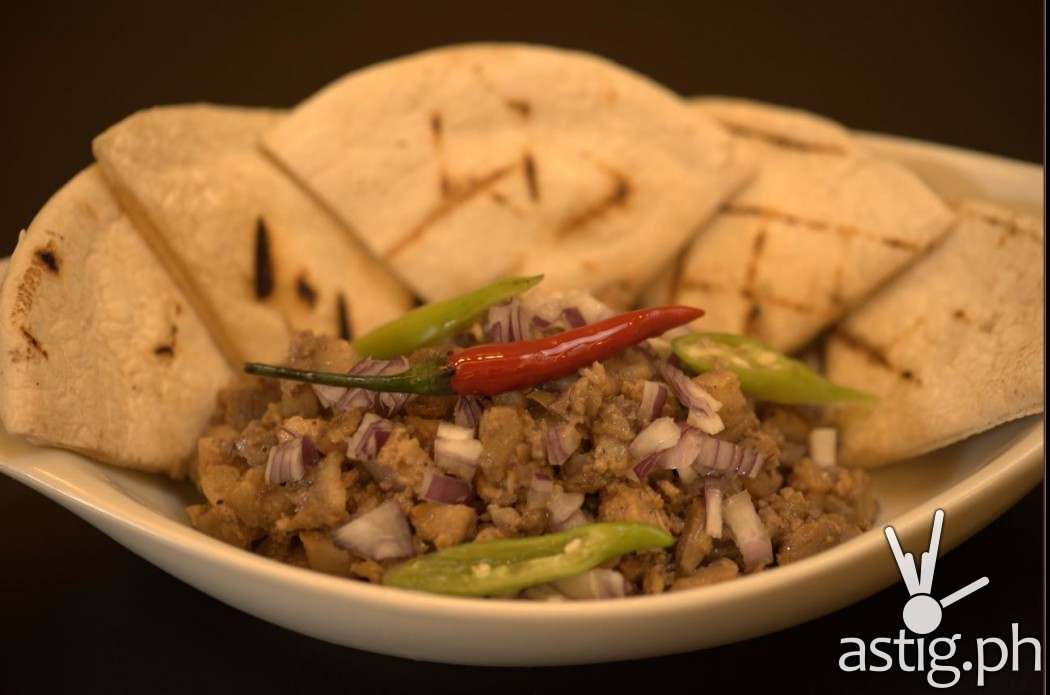 Fans of the classic sisig will be surprised to see it served with pita bread. As it turns out, this popular Filipino appetizer that goes well with beer actually matches well with pita bread.
Reminisque Chicken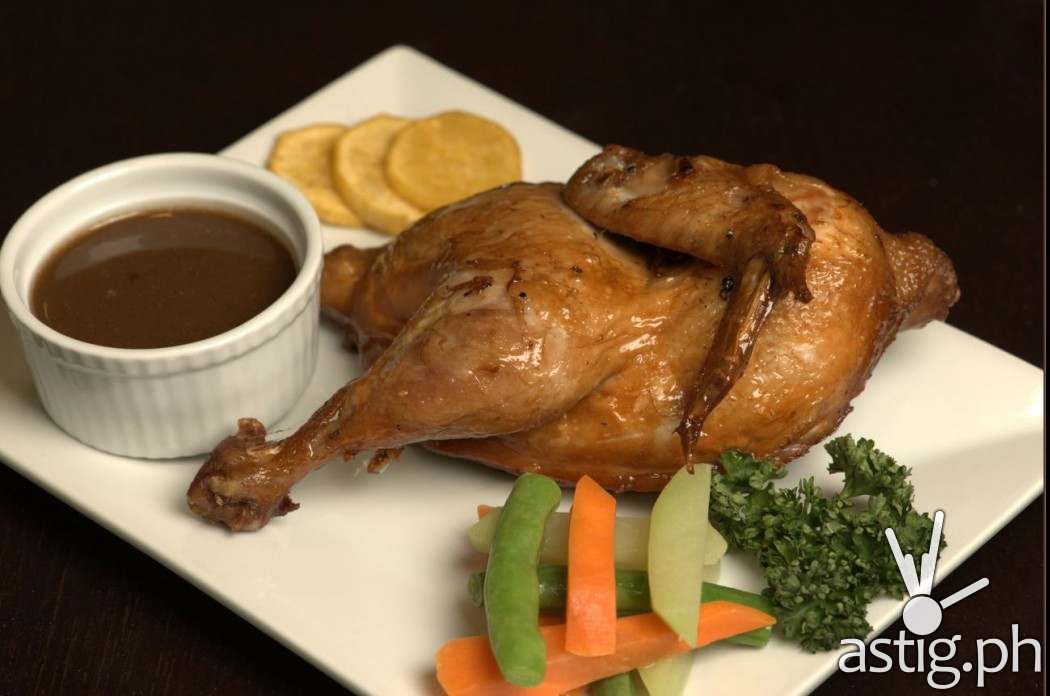 Finally there's the famous Reminisque chicken – fried to golden brown with a unique savory taste you'll surely remember.
The setting: modern Filipino ambiance
Reminisque Bistro's homey, modern Filipino interiors are the perfect setting for people who just want to unwind after a stressful day at work. A service cocktail bar features a wide array of drinks—pure, concocted and fondly stirred with alcoholic mixes, spirits, vodka, seasonal fruits, and sweeteners.
Their private function rooms with 35-seating capacity can also hold special meetings, gatherings, and small parties.
Apart from its cozy, contemporary ambiance and delightful homegrown food, Reminisque Bistro holds themed nights that cater to adult audiences seeking for nostalgic music of the past.
The music: playfully crafted by DJs
Their pool of DJs plays expertly curated songs that span from the '70s, '80s, '90s to the present while acoustic performers provide guests with relaxing chill music that they can sing along to and enjoy in the background.
Martin Porta, and Jun Adventura, two of the founders of Reminisque Bistro, are professional DJs – so they really know their craft – they even invested in a full set of modern turntables, the kind that would put most clubs to shame.
Head over to the bar and you will find a turntable, a violin, and a saxophone owned by Adventura – icons that, in a way, could be seen as an homage to a time before turntables and electronic music were the norm.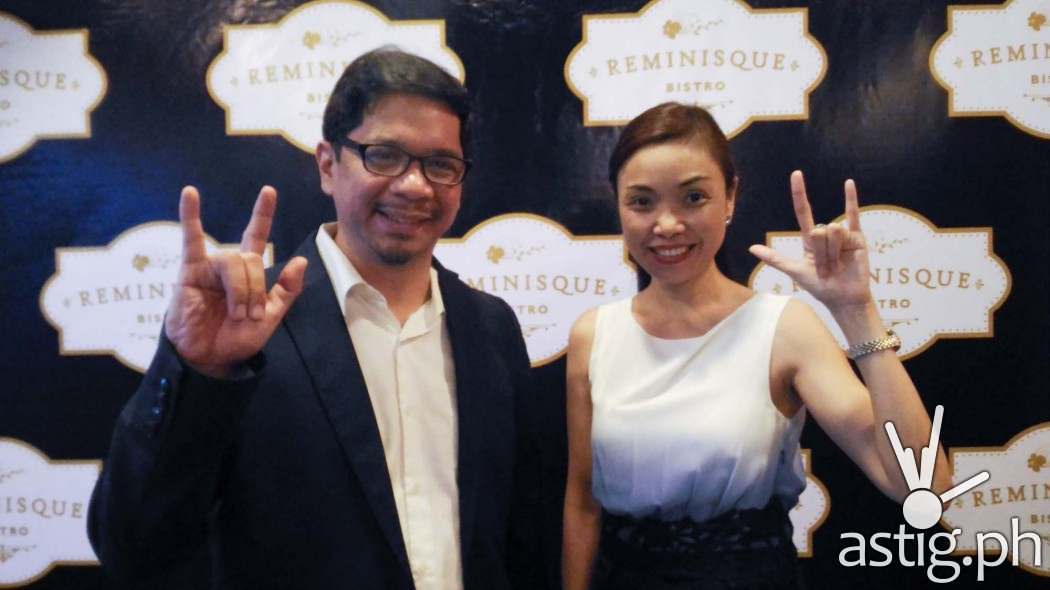 For quality dining experience that takes you back to the good ole days, Reminisque Bistro is the perfect go-to place for a much-deserved indulgence.
Reminisque Bistro
Address: Scout Lozano Street corner Tomas Morato, Quezon City
Operating hours: Open daily for lunch up until the last call, which is usually at 2:00 am
Phone: (02) 4415302 / 0476182093
Facebook: facebook.com/Reminisquebistro