While they are primarily things that adults think about, it is never too early to get young minds to be more aware of the different aspects that contribute to these problems and what they can do to help solve these issues. There are a lot of socially relevant issues that we are facing right now and two of the most pressing matters are Climate Change and Illegal Drug Use.
REX Book Store has partnered with the National Disaster and Risk Reduction Management Council and the Dangerous Drug Board to come up with IEC materials that will address these two pressing issues that are important to Filipinos right now. This is part of REX Book Store's commitment to not just generate awareness about matters like this but to also create an avenue for children to learn and become socially-conscious citizens. The Whole Child approach that REX takes is to ensure that children are healthy, engaged, safe, supported, and challenged.
Various studies have already shown that the Philippines is one of the most disaster prone countries in the world and so it is doubly important that children learn about the causes and impact of climate change and what it is that we can do to help mitigate the effects of this on our country and the world in general. The IEC materials were developed with the NDRRMC and other experts in the field, including Benigno Balgos, a specialist from the Ateneo De Manila University. He believes that while it is important to have all this knowledge available, what is even more important is to put them into practice. He believes these materials are instrumental in training teachers about climate change and how we can help the earth and they in turn will pass on the knowledge to their students.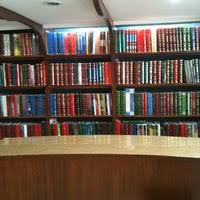 According to Mr. Michael Sy, a health professional educator and occupational therapist, the IEC materials are innovative but also scientific and evidence based, which goes hand-in-hand with the experiential and practical aspects that are also needed to further the children's education when it comes to both climate change and illegal drug use.
When it comes to the products developed with the DDB and other experts in the field, it is the first time that the DepEd will have IEC materials that give an overview on commonly abused drugs and substances, drug abuse and prevention strategies, and also encourage the students' and the schools' participation in the advocacy campaigns initiated by the government.
Ms. Emma Pastorside, the Health Education and Promotions Officer of the DDB, teachers and students will be able to find these materials useful as we continue to raise awareness about the dangerous effects these illegal drugs and substances will have on the families and communities where they belong. It will also bring them on a voyage of self-discovery as they learn how to detect, avoid, and maybe even come up with solutions to this ongoing social issue.
Mr. Ampol Velasco, the Marketing Manager of REX Book Store says that the challenge they faced when developing these IEC materials is how to articulate all these fact-based information in a way that will be understood and appreciated by both the teachers and the students. Fortunately, through this partnership with the NDRRMC, the DDB, and DepEd, they were able to create these materials that will educate and engage the Filipino learners so that it will also create transformative dialogues between the government and the civilians. This is REX Book Store's vision not just in creating these materials on Climate Change and Illegal Drug Abuse but in all aspects of their publication and distribution business – to be part of every Filipino home.
For more information on the latest works from REX, check out their e-store here: https://www.rexestore.com/