PASIG, Philippines – ASUS showcased the newly-arrived ROG HURACAN (G21CN), a compact gaming desktop that is designed to fit the bare necessities of today's high end gaming peripherals while remaining portable.
Weighing only 8.3 kilograms, it is powered by Intel's 8th generation Core i7 8700 CPU clocked at 3.2 GHz, which can be overclocked up to 4.6 GHz. Memory is a single 16 GB DDR4 RAM module at 2666 MHz.
The boot disk is an M.2 SSD SATA drive rated at either 256 GB or 512 GB, while you get a 1 TB 7200 RPM SATA hard disk drive for main storage. It comes with a licensed copy of 64-bit Windows 10 pre-installed.
Front interfaces include 2x USB 3.1 Gen-2 Type-A ports, a single USB 3.1 Gen-1 Type-C port, and a single 2-in-1 audio port equipped with 7.1 channel ESS Sabre DAC (digital to analog converter) located on the front panel.
Two HDMI ports are supplied via the graphics card.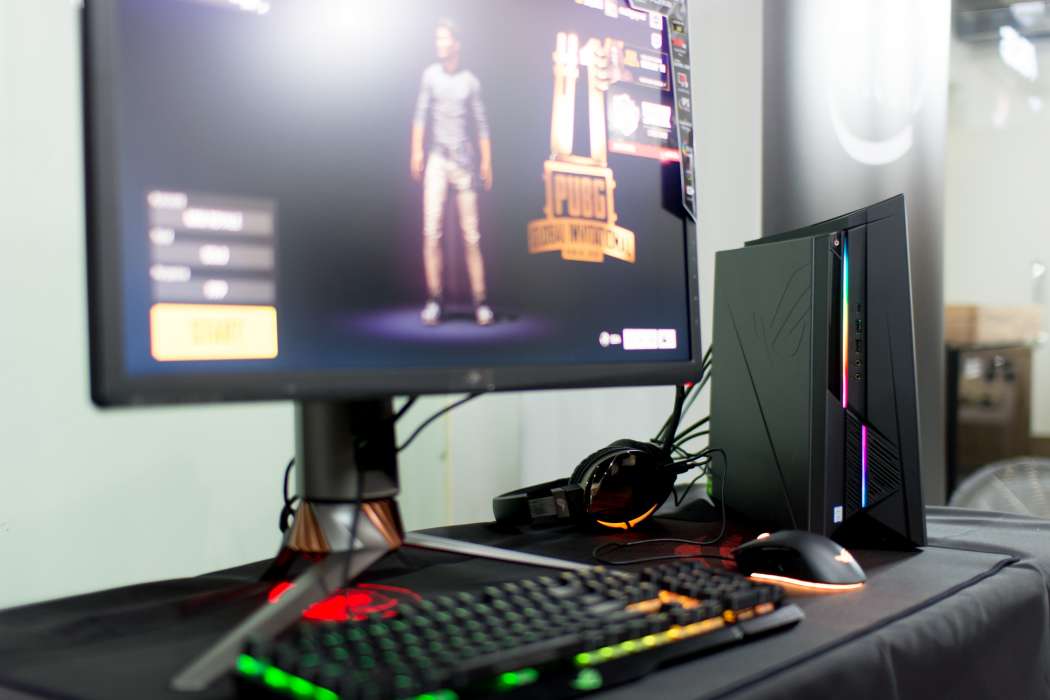 Two variants will be arriving in the Philippines, differentiated only by the equipped GPU (graphics processing unit) and PSU (power supply unit). The GTX 1070 variant comes with 2x180W PSU, while the GTX 1080 variant comes with a 1x180W and 1x230W PSU.
In the Philippines, the ROG Huracan is priced as follows:
ROG HURACAN GTX 1070 8 GB GDDR5: Php 119,995
ROG HURACAN GTX 1080 8 GB GDDR5X: Php 139,995
ROG HURACAN (G21CN) technical specifications
Dimensions: 12.99 x 37.24 x 36.61 cm
Weight: 8.3 kg
Processor: Intel 8th Generation Core i7 8700, 3.2 GHz (12M Cache, up to 4.6 GHz)
Graphics Card (GPU): NVIDIA GeForce GTX 1080, 8 GB DDR5X or NVIDIA GeForce GTX 1070, 8 GB DDR5
Operating System: Windows 10 (64-bit)
Memory: 16 GB DDR4 2666 MHz
Storage: 256 GB / 512 GB M.2 SSD SATA + 1 TB 7200 RPM 3.5″ HDD SATA
Audio: 7.1 channel ESS Sabre ES9118EQ DAC
Power Supply (PSU): 1x 180W + 1x 230W (GTX 1080 model),  2x 180W (other models)
Front I/O: 2x USB 3.1 Gen-2 Type-A, 1x USB 3.1 Gen-1 Type-C 1x 2-in-1 audio port (with ESS DAC)
Rear I/O: 1x RJ45 Gigabit Ethernet, microphone, line-out and line-in 3.5mm audio jacks, 1x S/PDIF audio out, 4x USB 3.1 Gen-1 Type-A, 2x USB 3.1 Gen-2 Type-A, 2x HDMI (GPU), 2x DP (GPU), 1x DVI (GPU)