TAGUIG, Philippines – The Samsung Galaxy A Series is now water resistant. Samsung officially revealed the 2017 edition of Galaxy A5 and A7 Android smartphones at Bonifacio High Street Friday evening.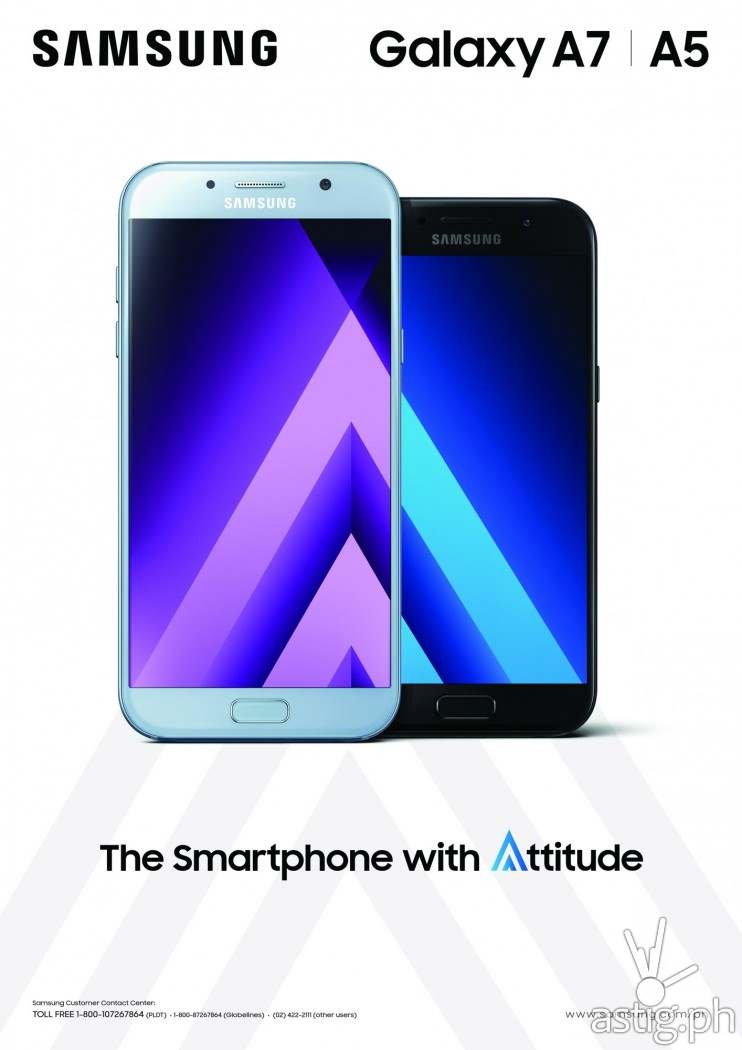 Samsung Galaxy A5/A7 2017 key specs
Super AMOLED full HD screen w/ Gorilla Glass
Dual SIM operation
Android 6.0.1 (Marshmallow)
8-core Exynos 7880 CPU (1.9Ghz), Mali-T830MP2 GPU
3 GB RAM + 32 GB ROM
16 MP (F1.9) front and rear cameras
IP68 certified water and dust resistant
Fngerprint scanner
In additon to IP68-rated water and dust proofing, the 2017 Galaxy A Series also comes with a 16-Megapixel front and rear camera, dual SIM option, expandable storage, full HD display, and a 3000 mAh (A5) / 3600 mAh (A7) non-removable battery.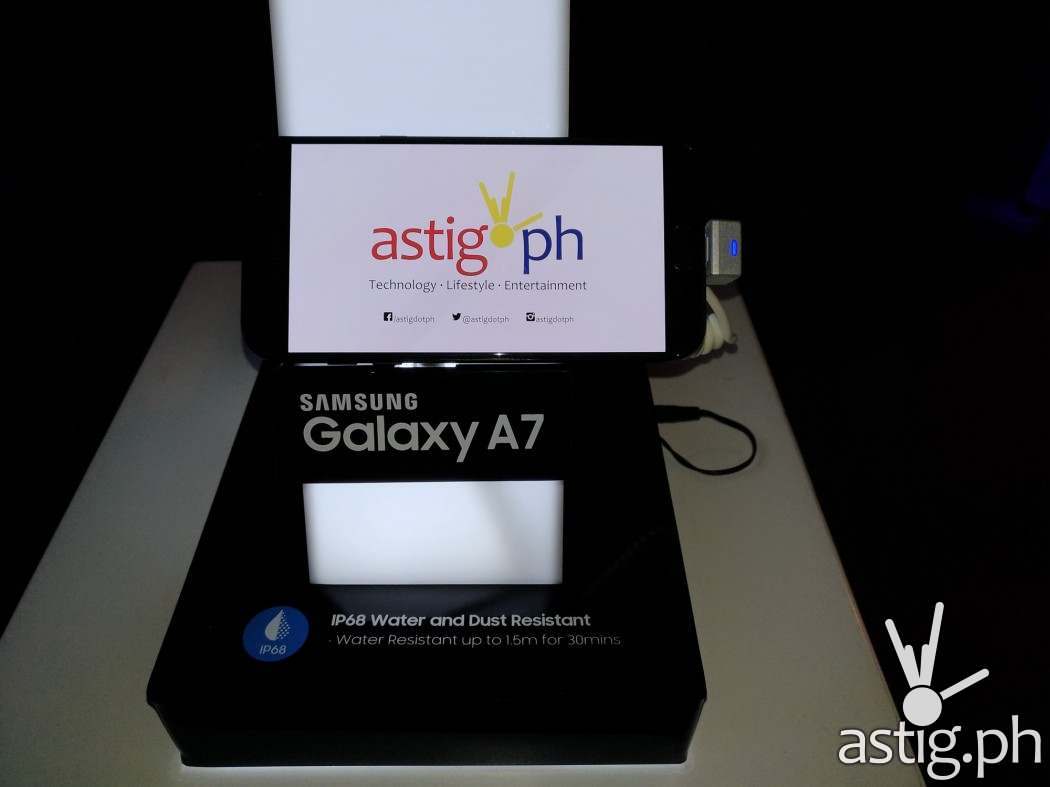 Both product lines are powered by Samsung's 14nm mid-range octa-core Exynos 7880 CPU clocked at 1.9 GHz. Both models also come with 3GB RAM and a Mali-T830MP2 GPU.
The system runs on Android 6.0.1 (Marshmallow). Samsung is unable to provide a definite schedule for an update to Android 7 (Nougat).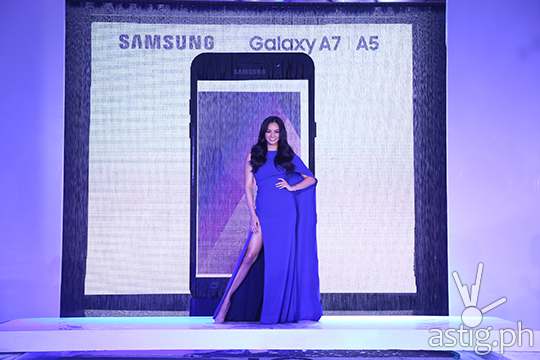 Samsung's new flagship?
The Exynos 7880 is considered a mid-range CPU, which is why we find it strange that the A Series is being heralded by Samsung as its flagship product in the official press release.
In the meantime, consumers eagerly await the arrival of the Samsung Galaxy S8, which has been rumored to feature an almost bezel-less, curved screen.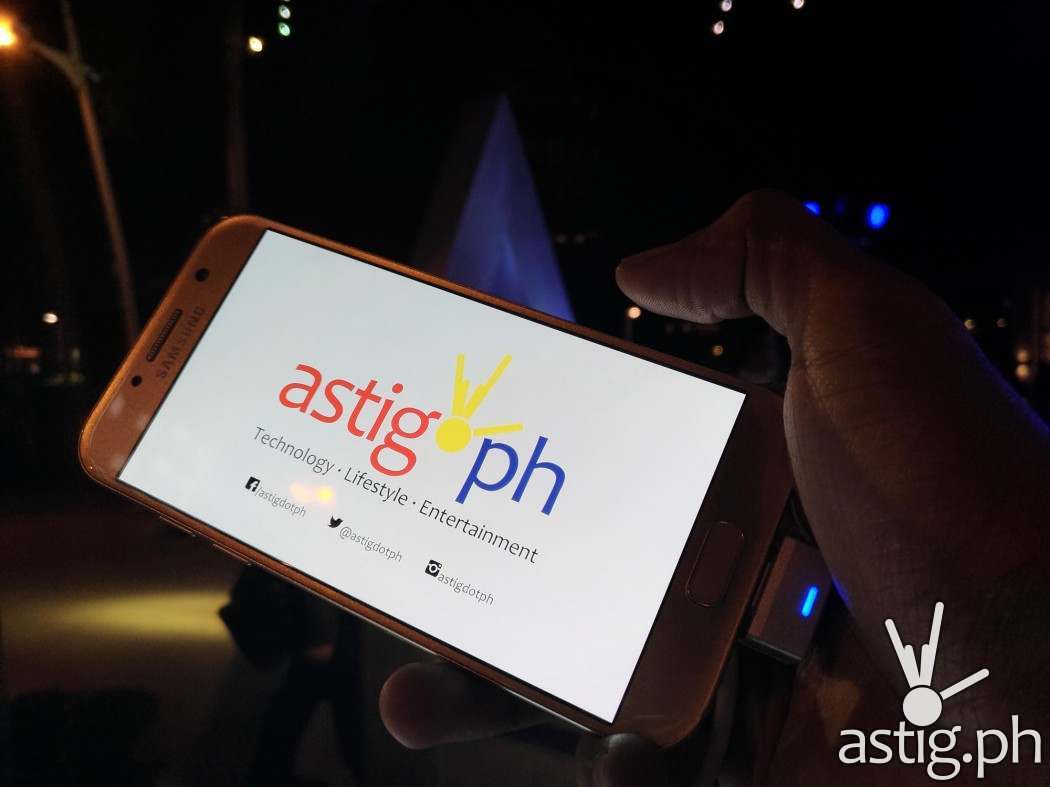 There have also been rumors that Samsung is discontinuing flat-screen versions in the S Series starting with the S8, unlike the S7 which came with a flat and a curved variant called the S7 Edge.
This leaves consumers with the A Series as the only true "flat" option, which may explain why Samsung pegged the A7 and A5 as the new "flagship".
Samsung Galaxy A5/A7 2017 price and availability
The 2017 Samsung Galaxy A5 will retail for P19,990 while the 2017 Samsung Galaxy A7 will retail for P23,990. Both models will hit Philippine stores on January 28, 2017.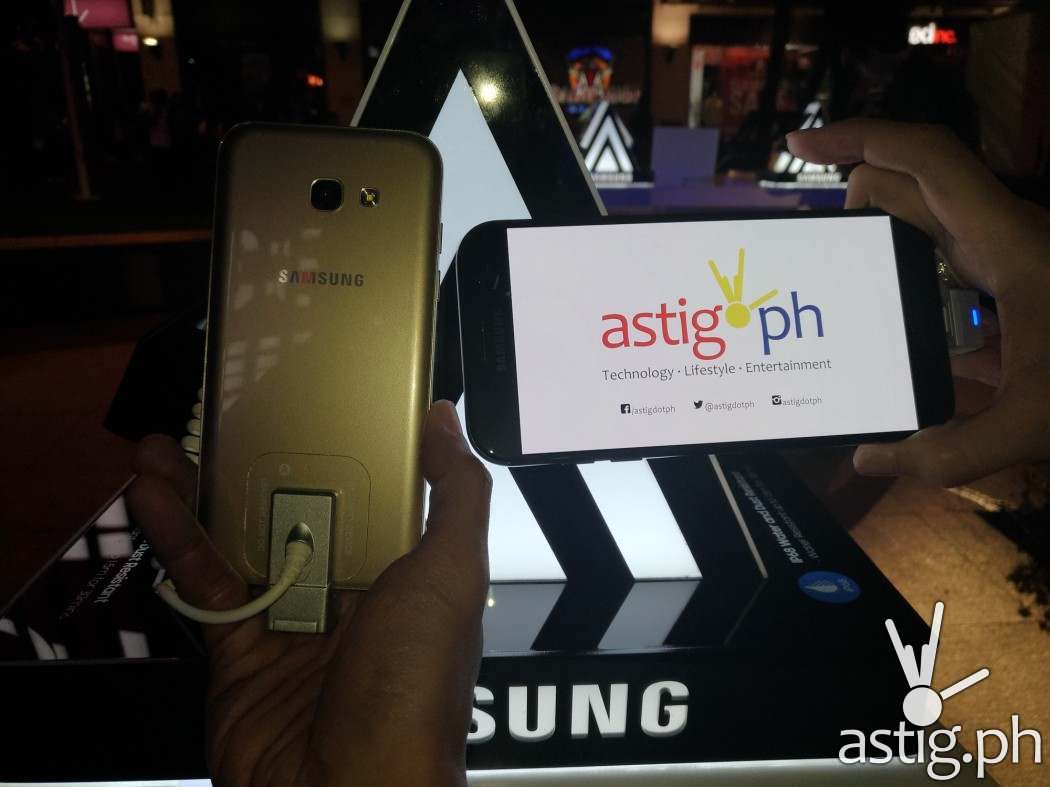 Samsung Galaxy A5 (2017) tech specs
Design: 2.5D + 3D glass + metal frame
Dimensions: 146.1 x 71.4 x 7.9 mm
Screen: 5.2 inches Super AMOLED (1920 x 1080 pixels) w/ Gorilla Glass
SIM: Single SIM (Nano-SIM) or Dual SIM (Nano-SIM, dual stand-by)
OS: Android 6.0.1 (Marshmallow)
CPU: Exynos 7880 octa-core @ 1.9Ghz 14nm, 64bit
GPU: Mali-T830MP2
Storage: 3 GB RAM + 32 GB ROM
Expansion: microSD (dedicated, up to 256 GB)
Camera (rear): 16 MP (F1.9)
Camera (front): 16 MP (F1.9)
Features: IP68 certified (dust proof and water resistant over 1.5 meter and 30 minutes), fingerprint scanner (mounted on home button)
Battery: 3000 mAh (non-removable, fast-charging)
Price: P19,990
Samsung Galaxy A7 (2017) tech specs
Design: 2.5D + 3D glass + metal frame
Dimensions: 156.8 x 77.6 x 7.9 mm
Screen: 5.7 inches Super AMOLED (1920 x 1080 pixels) w/ Gorilla Glass
SIM: Single SIM (Nano-SIM) or Dual SIM (Nano-SIM, dual stand-by)
OS: Android 6.0.1 (Marshmallow)
CPU: Exynos 7880 octa-core @ 1.9Ghz 14nm, 64bit
GPU: Mali-T830MP2
Storage: 3 GB RAM + 32 GB ROM
Expansion: microSD (dedicated, up to 256 GB)
Camera (rear): 16 MP (F1.9)
Camera (front): 16 MP (F1.9)
Features: IP68 certified (dust proof and water resistant over 1.5 meter and 30 minutes), fingerprint scanner (mounted on home button)
Battery: 3600 mAh (non-removable, fast-charging)
Price: P23,990