Smartphones with foldable screens could very well be the next big thing, and Samsung Electronics appears to be leading the pack with what is rumored to be the "Samsung Galaxy F" or the "Samsung Galaxy X".
The Korean company teased a working prototype of a foldable phone at the Samsung's Developer Conference in San Francisco, but did not give a name.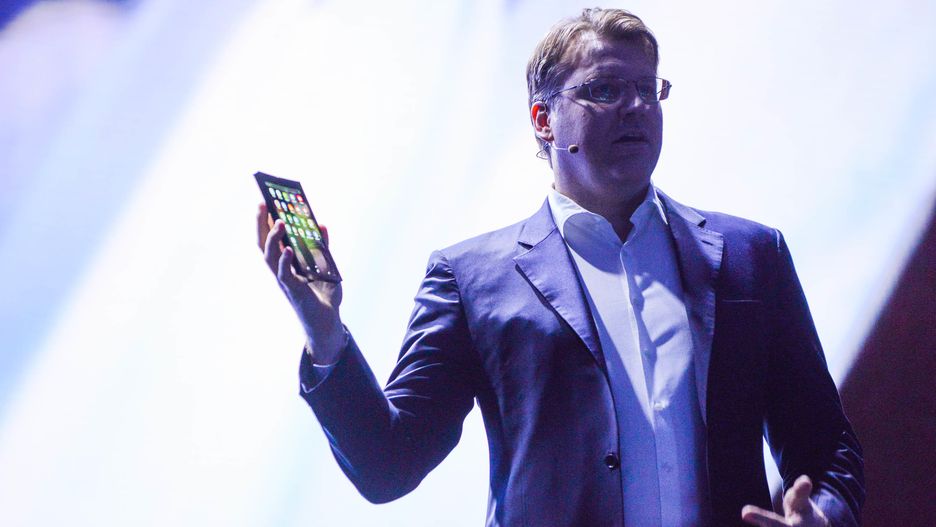 Justin Dennison, Samsung's SVP of Mobile Marketing, pulled out the prototype from his jacket pocket, which appears thicker than regular smartphones in its folded form.
Samsung Galaxy F can be unfolded to reveal a larger screen inside about the size of a tablet.
Foldable phones have been in existence for as long as smartphones have been around, but previous attempts had split screens joined at the hinge.
So far, Huawei and Motorola are two major manufacturers other than Samsung that filed patents for foldable screens in a smartphone.
Still, a small startup based in California is trying to beat Samsung and Huawei by releasing the Royole FlexPai, an Android powered phone-tablet hybrid with a flexible display.
Unlike the Samsung Galaxy F, it will has single 7.8-inch AMOLED display on the outside that can be folded into a smaller, smartphone-sized form factor.
Developers can pre-order the 6GB RAM/128GB ROM Royole FlexPai for $1,318 and expect to have it by December. A higher-capacity model with 8GB RAM 128GB ROM is priced at $1,469.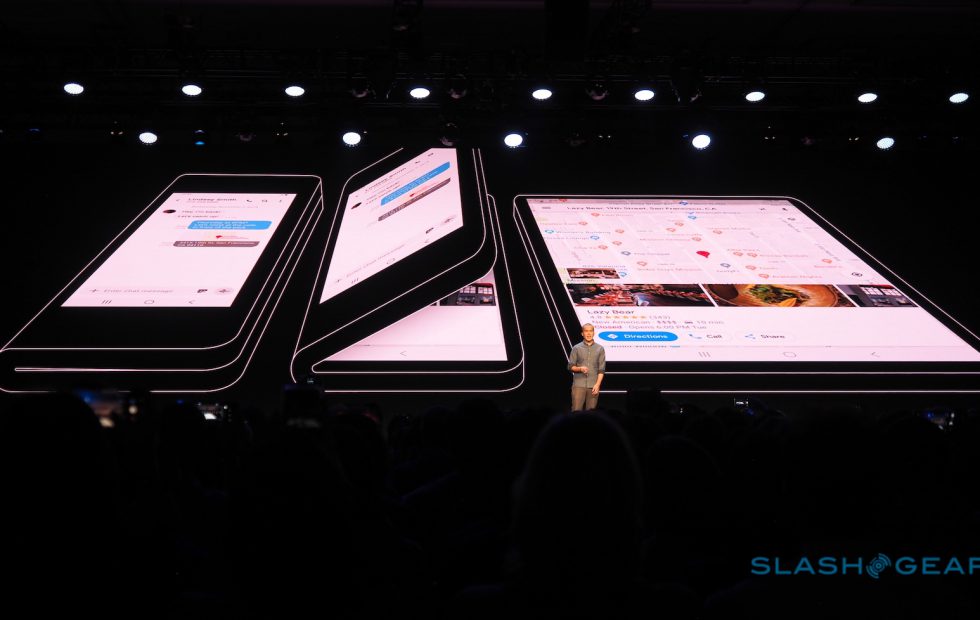 How many screens does the Samsung Galaxy F / Samsung Galaxy X have?
Samsung Galaxy F / Samsung Galaxy X prototype shown at the Developer's Conference showed two screens: a smaller, non-foldable smartphone-sized screen on the outside estimated to be around 4.5 inches, and a larger, foldable tablet-sized screen on the inside, estimated to be 7.3-inches.
Samsung is calling its foldable screen the Infinity Flex Display.
How much will the Samsung's foldable phone cost?
Not much is known about the device at the moment, but Korea Times reports that the price of the Samsung Galaxy F / Samsung Galaxy X could go as high as 2 million won before carrier subsidies, which converts to around 93,627 PHP or 1,760 USD.
What operating system will Samsung Galaxy F / Samsung Galaxy X use?
Just as Google added support for notch in Android Pie, the company has announced that they will be adding native support for foldable smartphones.
It is not clear at the moment if foldable display support will be added in an update to Android P or in the upcoming Android Q.
What will Samsung's foldable phone be called?
Samsung has not revealed any names for their upcoming foldable phone, however, Samsung Galaxy F and Samsung Galaxy X appear to be quite popular in social media.
Other suggestions for Samsung's foldable phone include the Samsung Galaxy 10, Samsung Galaxy S10, and the Samsung Galaxy SX.