TAGUIG, Philippines – Samsung Philippines unveiled the Samsung Galaxy Tab A, an 8-inch tablet with smartphone functionality geared towards creative individuals.
BUY: Samsung Galaxy Tab A on Lazada (13,999 PHP)
The Samsung Galaxy Tab A is touted as a a versatile and high-performance gadget that enables you to fulfill multiple tasks and bring your ideas to life becomes a necessity. It's no wonder that the Samsung Galaxy Tab A with S Pen is a must-have for achievers.
Unleash your creativity and activate your ideas with the Samsung Galaxy Tab A, the ultimate productivity device with three very compelling features that enable users to do much more than with other tablets.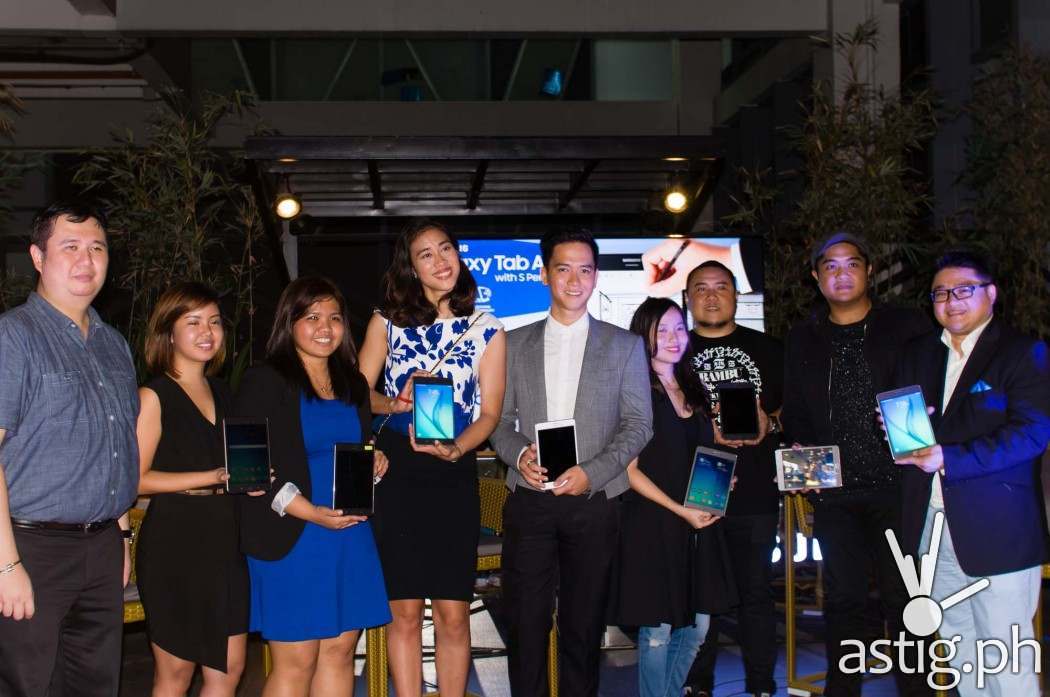 The Samsung Galaxy Tab A is powered by a Quad Core processor and is powered by Android 5.0 (Lollipop) right out of the box.
It comes equipped with the S Pen to allow users to maximize the device's potential as a tablet. It is also equipped with a 5-Megapixel rear camera and a 2-Megapixel front-facing camera.
The S Pen that serves as a writing and drawing tool, works like a PC mouse, and has special functions; an optimized screen that gives a wider view of web pages and emails; and full phone functionality (LTE ready) that allowsyou to make calls or send an SMS to anyone.
These three features come together perfectly to raise the bar on productivity: Whether you're taking notes, editing documents and photos, or just plain surfing the web, the Samsung Galaxy Tab A with S Pen is the ultimate productivity tool.
The S Pen: more than just a writing tool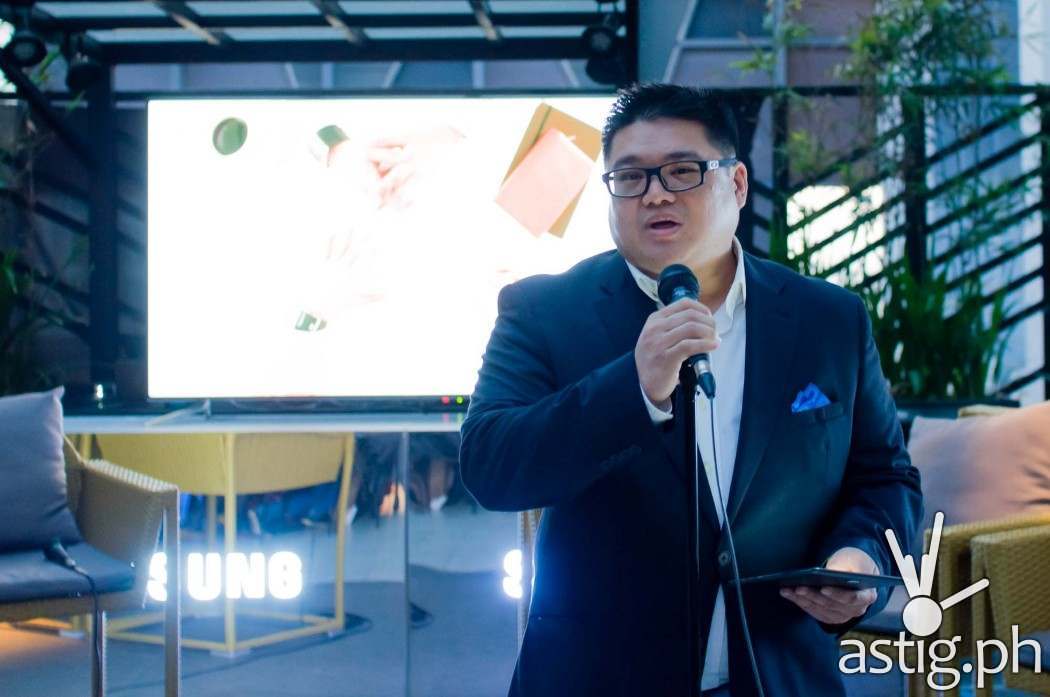 The S Pen is an innovative tool that will impress you with its unique capabilities. Jot down your ideas with ease on S Note, making use of the S Pen which offers a great digital handwriting experience and feels just like writing on paper.
More than just a writing tool, the S Pen functions like a PC mouse, allowing you to navigate your tablet with ease. Collect information and capture some inspiration with Smart Select, which lets you accurately select text or images in web browsers.
You can also add handwritten notes of meetings to your calendar with the S Planner. Action Memo reads handwriting, making the process of saving information much easier. You can scribble down someone's phone number and Action Memo will turn that into an entry in your phone directory.
By enabling you to do your tasks more effectively, more quickly, and more creatively, the S Pen saves you valuable time and gets you more organized, allowing you to focus on your ideas, act on them, and deliver great results.
Diplay: 8″ screen for movies and e-books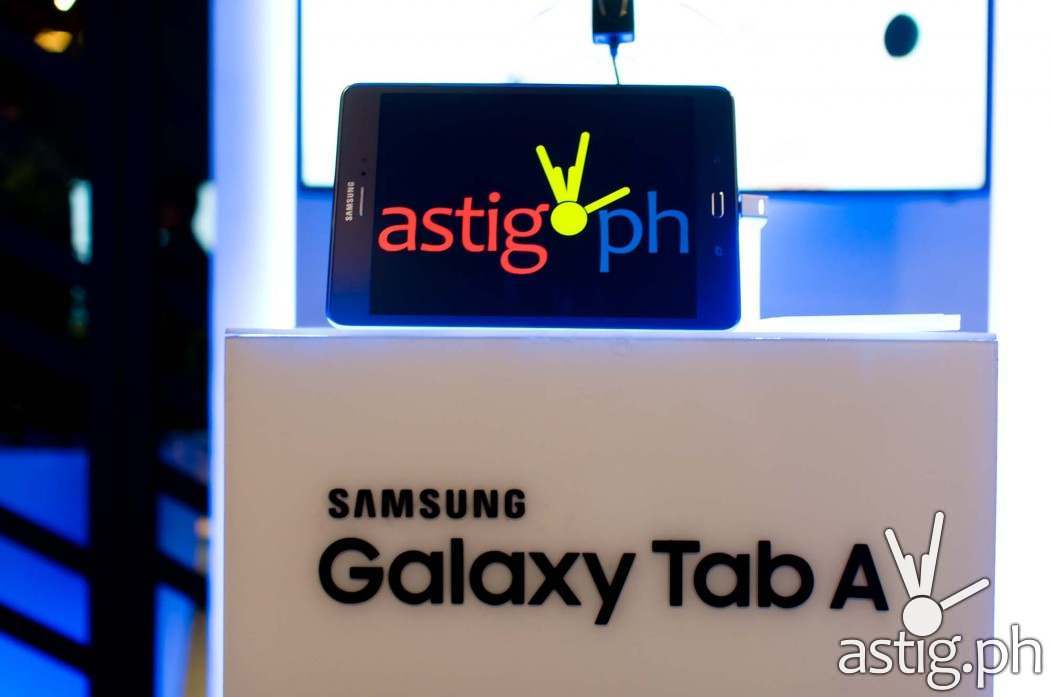 The Samsung Galaxy Tab A delivers a quality viewing experience, with its 8.0″ screen for watching videos and movies. With its 4:3 ratio, the Samsung Galaxy Tab A lets you see more content and bigger images in one go.
Enjoy reading web pages, e-books and emails without having to scroll endlessly, ensuring thatyou never miss anything. The adaptive display automatically adjusts the screen's brightness, color and saturation according to the lighting conditions of the environment.
Smartphone capability with 4G LTE support
Connectivity is never a problem with the Samsung Galaxy Tab A that boasts full phone functionality (LTE ready).
Whether it's to make those all-important calls, send SMS, or connect to the internet, the Samsung Galaxy Tab A enables you to reach out and share your thoughts from wherever you are.
The Samsung Galaxy Tab A is engineered for superb performance with its Quad Core Processor that makes it a truly powerful device. Another awesome feature is its 5 MP + 2 MP Enhanced Camera with a Continuous Shot feature which takes better and more creative photos.
Speed, performance and storage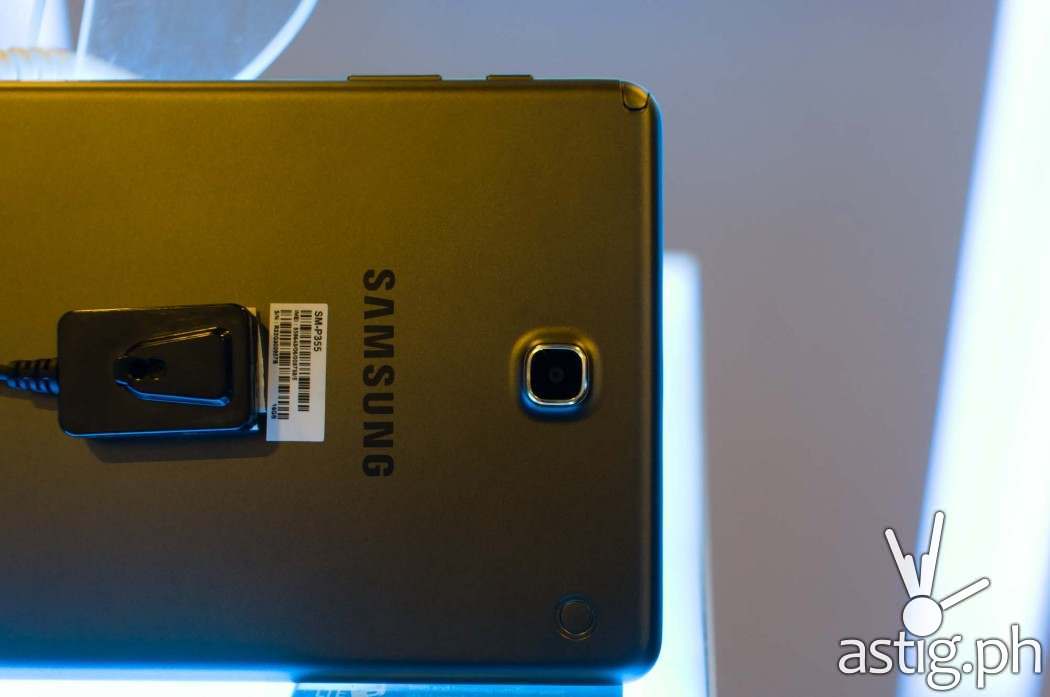 For optimal speed and performance, the Galaxy Tab A boasts 2 GB RAM, 16 GB built-in memory, expandable to 128 GB, allowing you to easily access, and store your favorite videos, photos, and apps.
Ultra slim at 7.5 mm, the Samsung Galaxy Tab A is a portable device that you can easily take with you when you need to bring your ideas to life, create impact, and achieve your targets, even when on the go.
Activate your ideas today with the Samsung Galaxy Tab A and see your productivity level rise in no time!
Price and availability
The Samsung Galaxy Tab A is available for 15, 990 PHP at all Samsung Experience stores and authorized dealer stores nationwide. You can also grab the Samsung Galaxy Tab A at a discounted rate of only 13,999 PHP on Lazada.