On Sunday July 27, 2014 two of Sarah Geronimo's apprentices, Lyca Gairanod and Darren Espanto, won first and second place, respectively at the grand finals of The Voice Kids. This makes Lyca and Darren the first ever grand champions of The Voice Kids.
This also makes Sarah the first coach to have two artists make it to the top four, and the first time that a coach from The Voice Philippines managed to snag the top two slots.
READ: 42 photos of Lyca Gairanod in The Voice Kids grand finals
The product of a singing competition herself, the Pop Star Princess holds The Voice close to her heart. She herself acknowledges that she is nowhere near the calibre of the likes of fellow coach Lea Salonga, who, according to her, are on another level when it comes to coaching.
READ: Lea Salonga promises to sing at Sarah Geronimo's wedding
She takes the banter and criticisms of her fellow coach Sarah and Bamboo as a learning experience, even saying that this makes her happy because she is learning a lot from them and from the show. This positive go-to attitude has earned the praise and endearment of many, especially her fans who call themselves the "Popsters".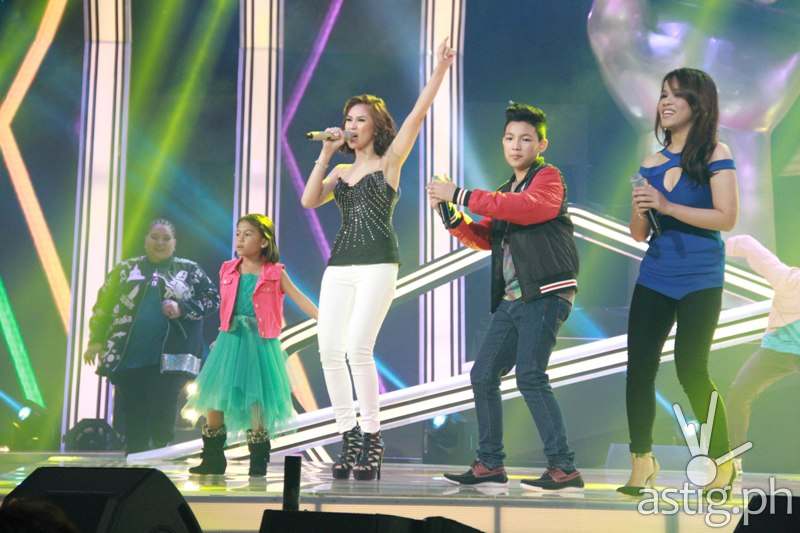 READ: 22 gorgeous photos from The Voice Kids grand finals
The results of her hard work and perseverance can no longer be denied.
In the first season of the Voice Philippines, Sarah Geronimo also managed to land the top spot with her apprentice, Klarisse de Guzman coming in second behind Mitoy Yonting, who was coached by Lea Salonga.
READ: The Voice Kids final four: Darren, Lyca, Juan Karlos, Darlene
Now that she has managed to consistently land her contestants at the top, will Sarah Geronimo be the most sought-after coach in "The Voice Philippines"? Will more contestants now choose her over Lea and Bamboo? When will Bamboo have a winning contestant?
Who would you choose? Share your thoughts in the comments area below.