Pop Princess Sarah Geronimo has done it again! Even without a romantic partner or tandem she can bring on a film.
This time around, her leading man…is a four-legged doggie superstar!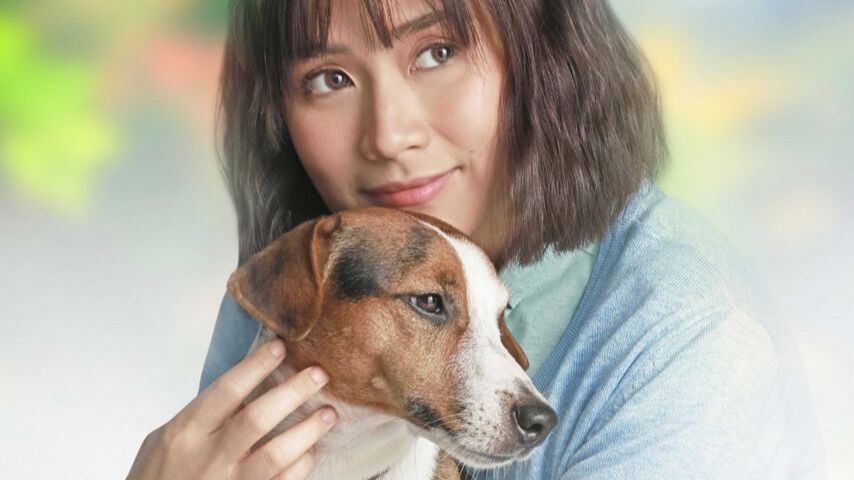 In her recently well-attended premiered film starrer "Unforgettable," Sarah plays Jasmine, a young woman on a journey to the City of Pines, Baguio. Her goal is to bring pet dog Happy to her sick grandmother (portrayed by the formidable Ms. Gina Pareno as Lola Olive) in the hopes that the Jack Russell Terrier would be instrumental to healing.
We caught up with very busy director-friend Perci Intalan for a quick chat after the successful screening at SM Megamall.  I asked him when did they start filming the movie because it was released right away this year, me thinking it was set for 2020.
"Filming was done last May," shared director Perci. And after it was publicly announced that Sarah was filming a project for their film outfit, Idea First Company with collaboration from Viva Films.
"It's a good thing it all went well and we released it in time for October 23 showing."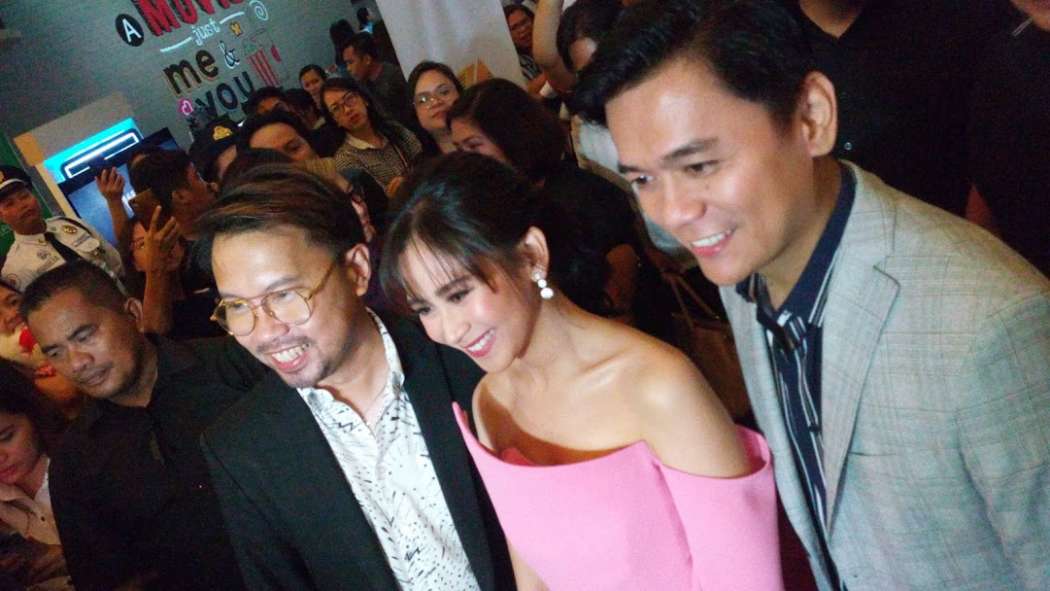 One can almost see how the story flows from the trailers alone but the audience must still go and watch it on the big screen to witness and join Sarah with her wonder dog, Jack Russell terrier bred, Milo aka Happy (in the film) on their memorable journey and challenging adventures.
It was during this so-called adventure that Jasmine and Happy meet several characters along the way that would aid them slowly towards reaching their utmost destination in the north.
I believe "Unforgettable" is the best movie of Sarah to date. Her notable acting prowess was put to the highest test in this film considering it had minor and major dramatic moments opposite her co-actors and most especially the way she treated dog partner, Milo, like almost it was human too.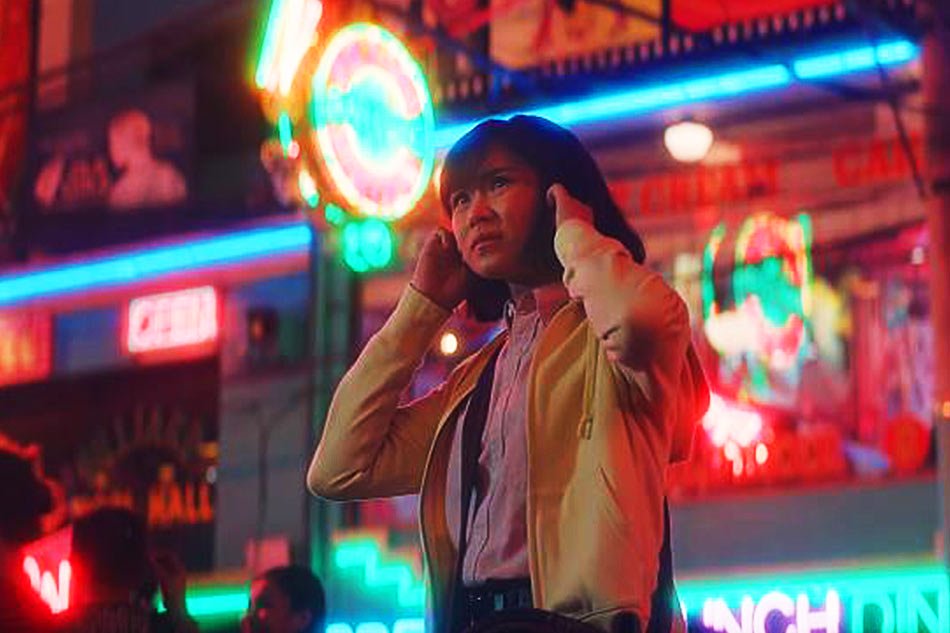 What's also nice about the movie are it's "unforgettable" actors who appeared in their cool cameo roles.
A fave participation comes from Asia's Songbird Regine Velasquez-Alcasid who portrays a small restaurant owner. I had fun with the characters of Anne Curtis and Ms. Cherie Gil. Do watch out for it. Even Sarah's own Daddy Delfin makes a surprise but fitting appearance, who I almost did not recognize.
Ara Mina and Meg Imperial play as Sarah's sisters Dahlia and Violet. The sisters live apart from each other and are not that close as siblings. The older ones are both in the city while younger Jasmine stays up in Baguio taking care of their loving grandmom.
Fresh from her box office success of "Jowable", Kim Molina is back to lend support as precocious daughter Chuchay to Yayo Aguila as a hardworking barrio mom Nanette.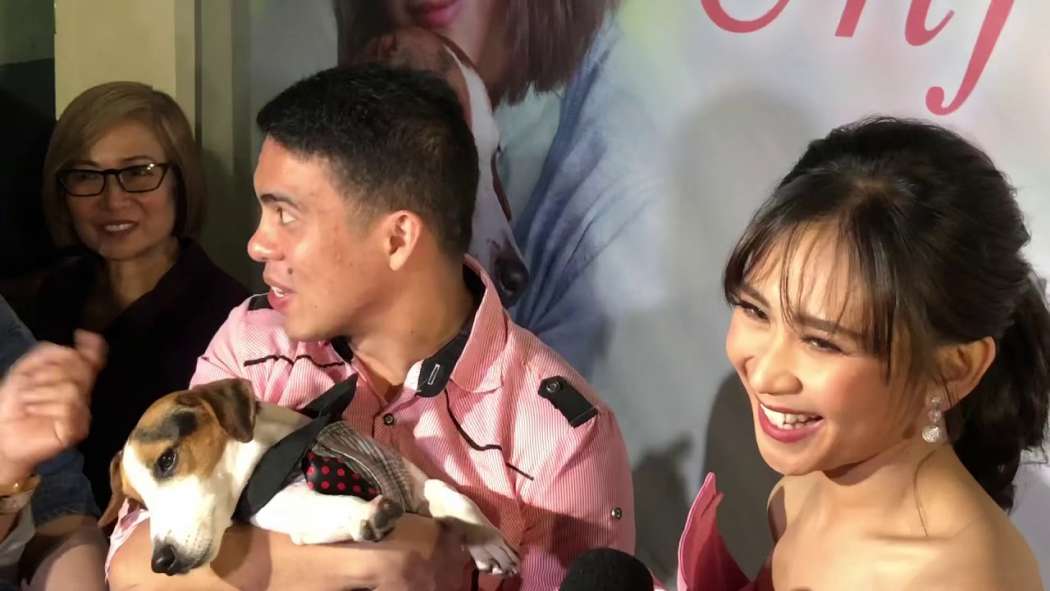 Jasmine is autistic (comparable to savant syndrome) and despite that condition and her tantrum episodes, people notice and get impressed by her sharp and photographic memory capabilities and attention to details. That was put to test during that one-time opposite award-winning actress Ms. Cherie Gil and a cool Lotto scene with the towns folk.
What I am more impressed about is the genuine relationship that developed between Jasmine and spunky Happy against all odds they encountered. Like what a real dog would treat his owner with all loyalty especially during those times of dire need in the face of danger. A dog owner herself, Sarah spent more than enough time to bond with remarkable Milo with great help from his coach Daryl Tristan Huertas who has his share of the spotlight during the film's promotional tours leading to the red carpet premiere. Milo is so lovable to bits!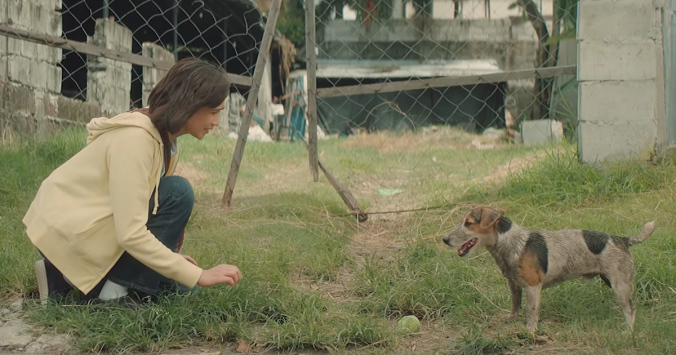 Director Jun Robles Lana and Direk Perci focused on the beautiful and tender relationship between a grandmother and her grand daughter and the many life lessons and words of wisdom Jasmine should remember and apply in life. That love begets love and kindness begets kindness. Be helpful to people because goodness comes around in many ways and folds. The importance of constant love for the family and acts of human kindness even among strangers.
This endearing film is Rated G by the MTRCB and can be seen and enjoyed by the entire family. Family comes first in "Unforgettable".
Watch out for the film's unbelievable ending. You will be torn whether to Like it or….Love it! And don't forget your box of tissue…
"Unforgettable" is now showing nationwide.
Directed by Perci Intalan & Jun Robles Lana
Story by Jun Robles Lana
Screenplay by Keavy Eunice E. Vicente and Ash M. Malanum
Produced by Viva Films / Idea First Company
Starring:  Sarah Geronimo, Milo the Dog, Gina Pareno, Ara Mina, Kim Molina, Yayo Aguila, Meg Imperial, Caleb Santos.
With special appearances by:  Tirso Cruz III, Regine Velasquez-Alcasid, Cherie Gil, Anne Curtis, Marco Gumabao, Dennis Padilla, Delfin Geronimo, Alessandra de Rossi, Arlene Muhlach and E.M.