MANILA, Philippines – "Beast mode" is what a Filipino driver describes his style as he cuts through Metro Manila traffic, provoking and angering fellow motorists along the way.
In a 7-minute video taken by the passenger, the driver (name withheld) shows off his skills while driving a Toyota Tamaraw FX, swerving through lanes and cutting through heavy traffic in order to get ahead.
He refers to his way of driving as "Beast Driving Mode".
It is not immediately evident if the video was supposed to be a joke, but keen viewers can immediately discern the element of humor, although perhaps it might have been done in poor taste.
The footage appears to have been taken along the Domestic Road coming from the Ninoy Aquino International Airport (NAIA) bound for Roxas Boulevard in Pasay City.
As the pair approach Airlink International Aviation College the road is blocked by a fuel truck, forcing them to slow down and switch lane.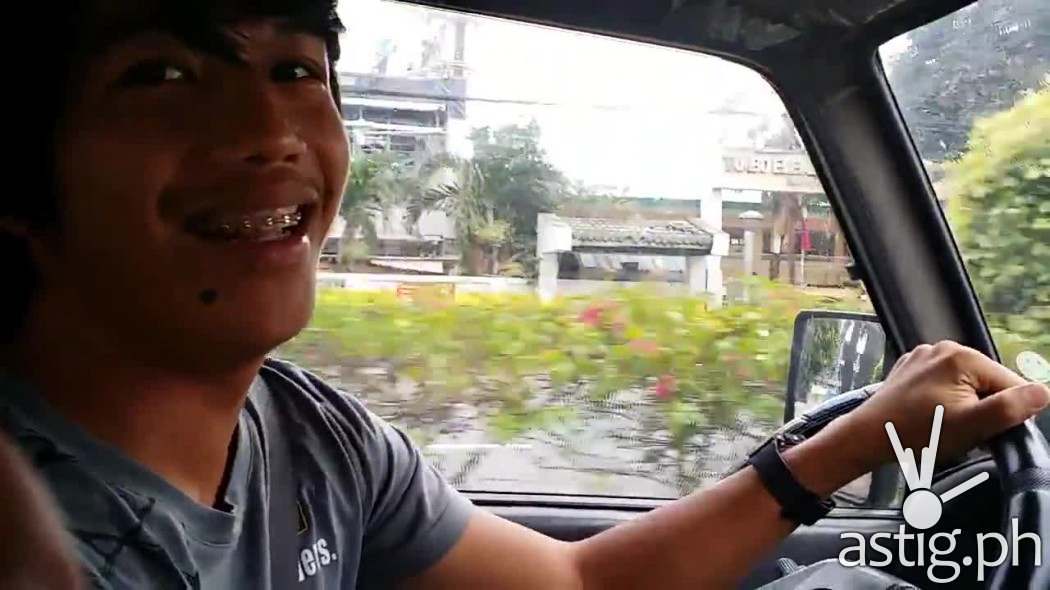 While attempting to switch lanes the driver points out an airport taxi (sedan) with plate number TXS 562. According to him, the sedan was intentionally provoking him.
He goes on to say that he will make him pay by tailgating because the other driver did not let him pass.
"I'm gonna make sure he's gonna bleed," said the driver arrogantly. He then promised to ruin the sedan driver's day before they reach one of the oncoming billboards.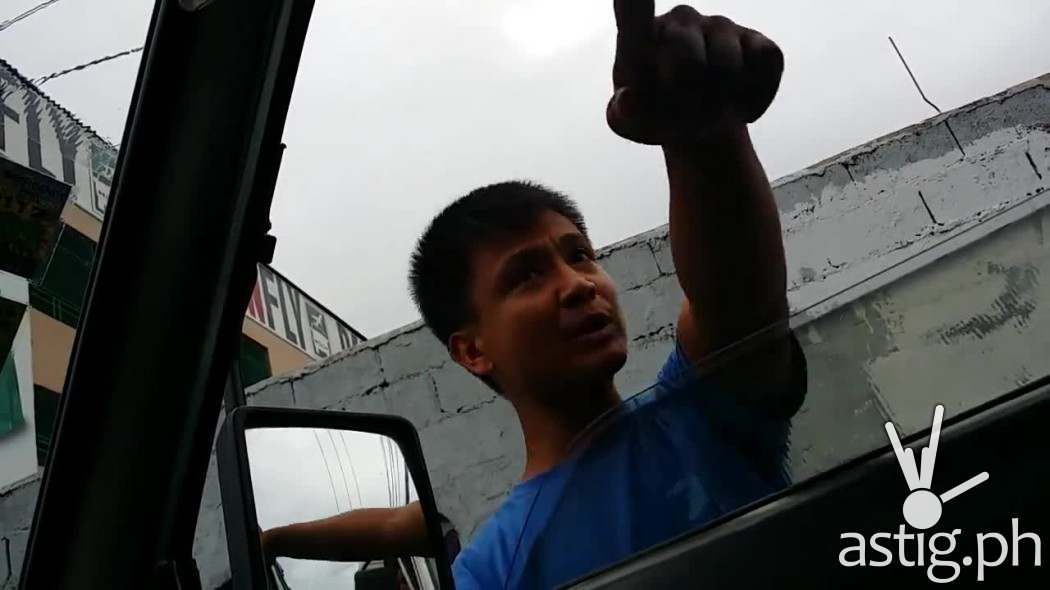 In the process of tailgating the TXS sedan, the duo hits the side mirror of a Mitsubishi L300 with plate number ZLZ 564.
The L300 driver goes down, resulting in a profanity-laced confrontation typical of most incidents involving road rage.
In a Reddit post one user claiming to be a friend of the driver in the video describes him as a really nice guy who regrets his actions.
He later added a screenshot of a Facebook post where he warns people not to imitate him. He goes on to say that he regrets his actions but at the same time he takes full responsibility of the events in the video.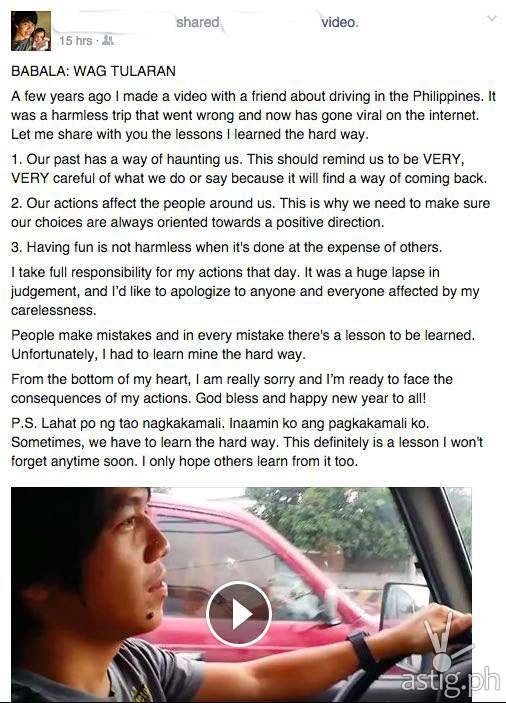 "I take full responsibility for my actions that day. It was a huge lapse in judgement, and I'd like to apologize for anyone and everyone affected by my carelessness," he says.
He added, saying "People make mistakes and in every mistake there's a lesson to be learned. Unfortunately, I had to learn mine the hard way".