With the upcoming Ultimate Fighting Championship (UFC) event this May 16, 2015 at the SM Arena, SM along with the organizers behind the event has created a mini-events, promoting self-defense and safety.
At the Functional Fitness studio in Makati, located at the 2nd floor of the old CAP Building along Amorsolo St.- and with branches also in Ortigas and Alabang respectively, a short demonstration self-defense session was held for youngsters with the mix martial artist Miesha Tate as guest.
Scheduled to have a fight tomorrow, Miesha Tate was still able to take the time to do the said demonstration to young females and be an inspiration also to them.  As stated: "I am empowered because of this.  I can show to the world that I can fight and defend myself in this man's world."  
Despite the skills, Miesha Tate is still feminine at heart.  Her desire right now is to serve as an inspiration to woman, young and old alike, and empower them by showing that they can do things, no matter what.
During the self-defense session, Miesha demonstrated some basic moves to free one self from any hold that may be applied to them.  From a front hand grab to a back hand grab and a neck and waist hold, she carefully demonstrated the proper moves to free oneself and run to safety.  As stated:"The important thing in self-defense is for you to run away to safety.  You do not engage at a long time.  The shorter the engagement, the better."  
"What I do is different from I am asking you to do.  I engage in a fight because that is what I do.  For self-defense, you need to break free from the situation and run to safety."
Some of the moves one can do in lieu of self-defense.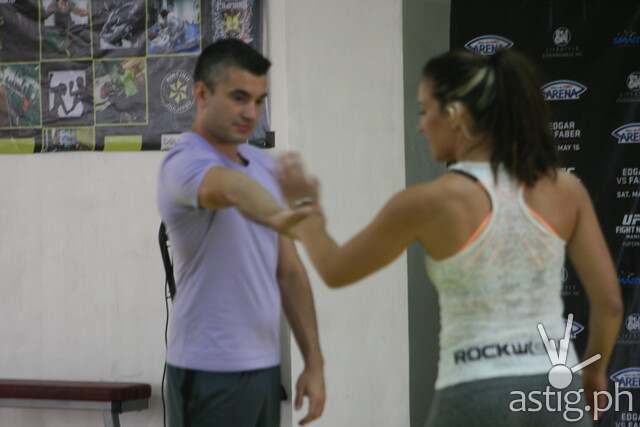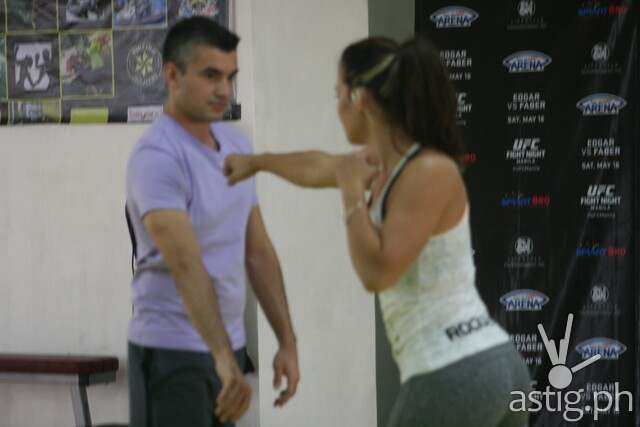 When you are grab from behind do this . . .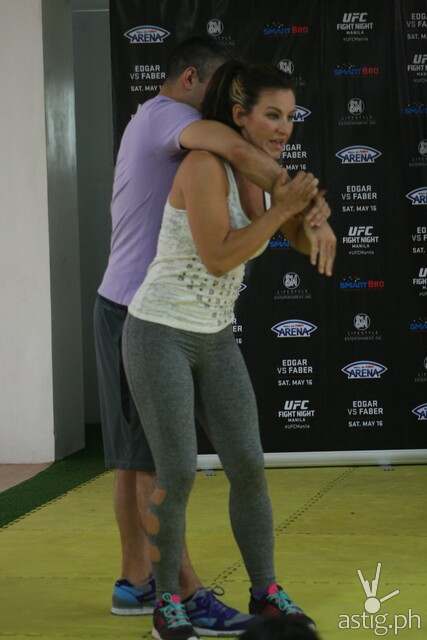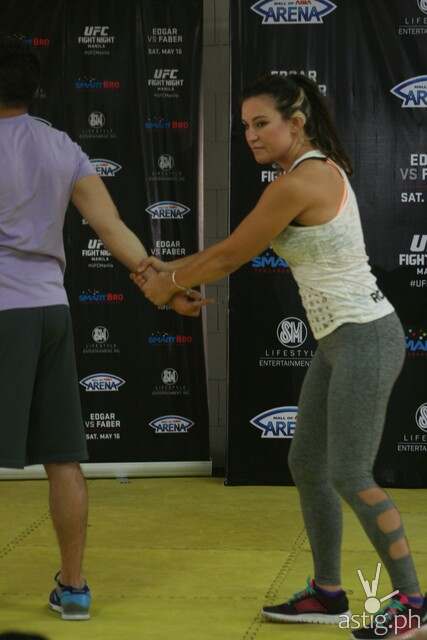 If you are grab at the waist, do this . . .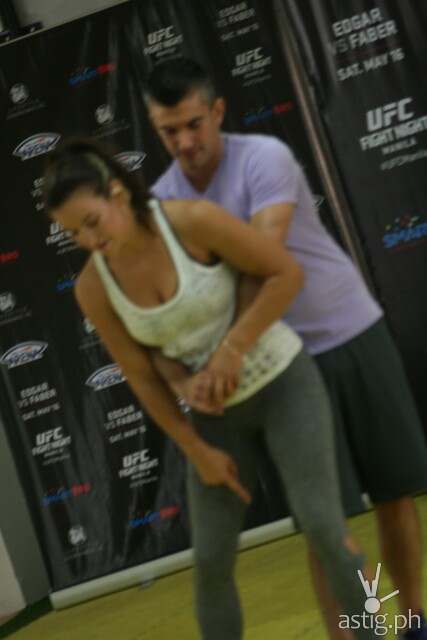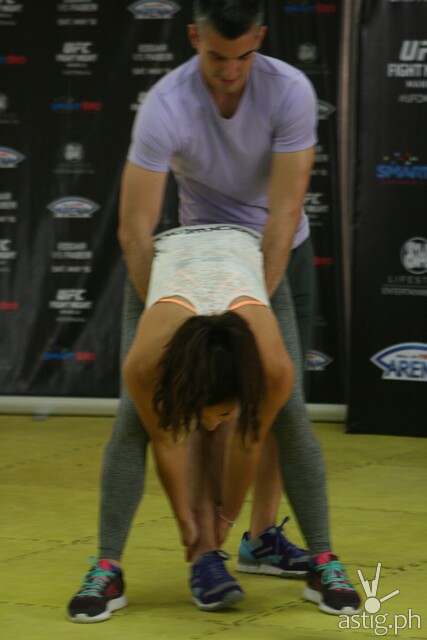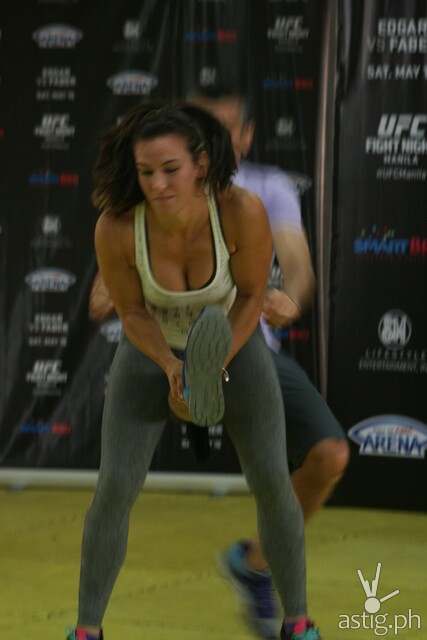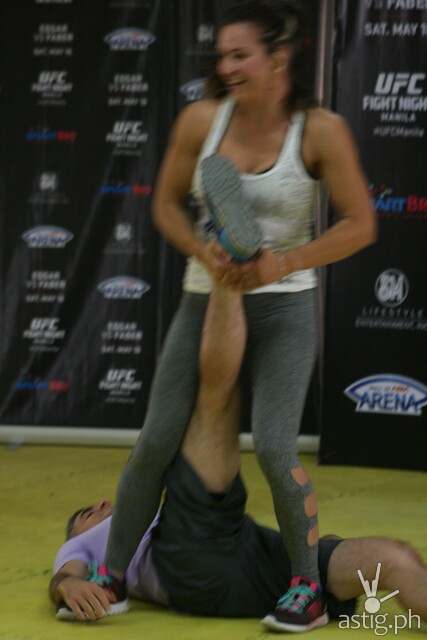 Short demonstration it may be but very helpful indeed to females and males alike.  I learned a new trick to free myself from an attacker and will definitely take that advise of running away to safety.
Watch Miesha Tate, along with other UFC participants at the SM Arena, May 16 and have a blast in cheering them on!