Curious when the next great OPPO sale will happen? Get ready on September 29 as all Oppo gadgets available in Shopee's OPPO Official Store becomes cheaper by up to 18%!
We're looking at our favorite item in the mall– the OPPO A5 2020 4GB RAM 128GB ROM, a smartphone which features a nice 6.5″ display (not too big, not too small!) and a total of 5 cameras!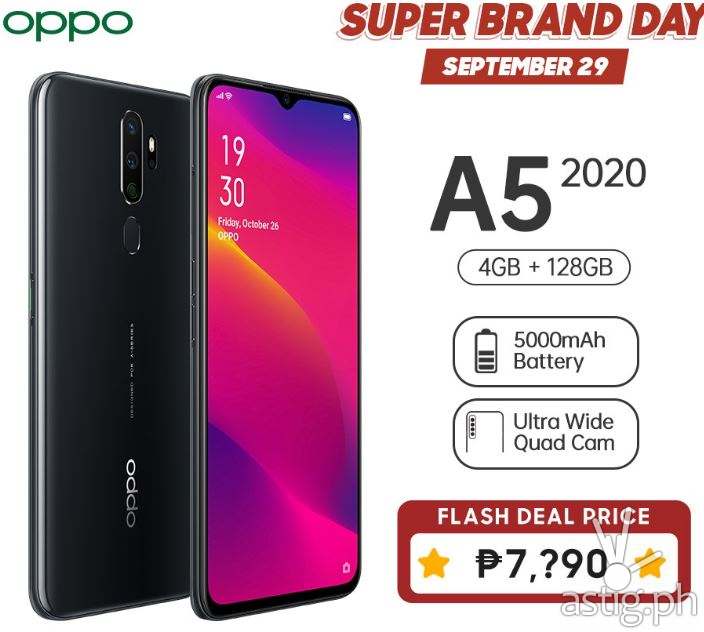 It has an 8-megapixel front-facing camera which is nice for taking selfies as it has a beautification feature. With one camera on the front for selfies, there are four on the back for maximum photo resolution. There's even an Ultra Wide 119° rear lens for panoramic pictures. At 18% off on OPPO Brand Day (September 29), this smartphone is bound to be a steal!
Don't you just love Shopee? Shopping at Shopee malls brings peace of mind: you get a 100% authenticity guarantee (or your money back), a 7-day return policy and free shipping with cash on delivery option nationwide!
Download the Shopee app for free from the App Store or Google Play.