The festive holiday season is now in the works as the leading e-commerce platform Shopee unveils its big Christmas sale that will happen on Nov. 11 and December 12, 2018.
Shopee also unveils its first Christmas Ambassador, the one and only Jose Mari Chan!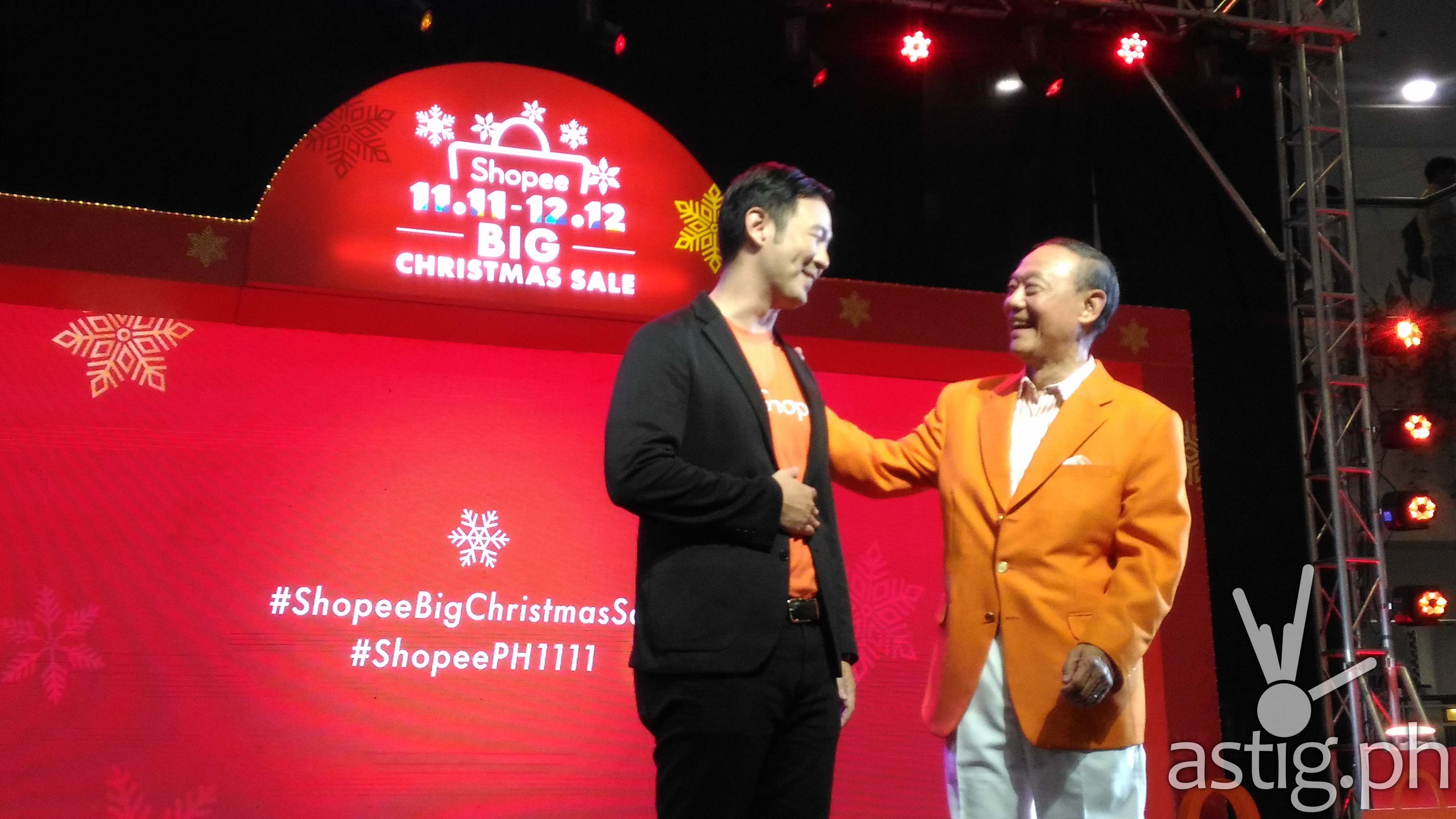 the Shopee 11.11 – 12.12 Big Christmas Sale will take place from October 26 to December 12 of this year. Online shoppers can look forward to up to 99% discount to products, daily free shipping promos, and an upsized coins pool of over 11 million Shoppee Coins from Shopee Shake.
Check out the Big Christmas Sale Promo from Shopee:
11.11 Flash Sale Day happening on October 26 and November 6 featuring 9 windows of upsized flash deals, and a bonus Free Shipping with no minimum spend for flash deals
11.11 Vouchers Day happening on October 29, where a wide variety of sitewide and category vouchers will be given away
11.11 Free Shipping Day happening on November 1 where users can enjoy free shipping for a lower minimum spend of only ₱299
11 Million Shopee Coins up for grabs for Shopee Shake
Shopee is bringing back its iconic in-app game, Shopee Shake, this time with an upsized pool of over 11 million Shopee Coins up for grabs. As a special treat this Christmas season, users will also stand a chance to win surprise Shopee Shake prizes, including roundtrip tickets to Australia, Malaysia, and Japan sponsored by Cebu Pacific. Shopee Shake will be happening twice daily, and nine times on 11.11 Shopee Shake Day on November 3 and 11.11 Big Christmas Sale on November 11.
Exclusive perks for Shopee users
On top of thousands of deals from leading local and international brands including Maybelline, P&G, Mossimo, Unilever, Wyeth, Platinum Karaoke, ASUS, and Unisilver Time, and many more; shoppers can also look forward to additional perks presented in collaboration with Shopee's exclusive 11.11 partners, including:
SMART customers who subscribe for or renew their SMART plan from October 26 to November 3 will receive Shopee vouchers worth up to ₱300, which can be used for purchases made until the 11.11 Big Christmas Sale on November 11.
Viber users who download the special Shopee Christmas Stickers from October 25 to November 11 will receive Shopee discount vouchers.
So Head on to Shopee.ph or download the official app and enjoy shopping this Christmas!
[zombify_post]