Signet Properties officially launches Flint, the first, tech-enabled real estate crowdfunding platform in the Philippines. Co-presented by SeedIn Technology and RE/MAX Premier Manila, it is touted as the next best thing not just for Filipinos, but also foreigners who wish to invest in real estate properties in the Philippines, any time.
Andre Mercado, Signet Properties CEO said, "We are most excited about this latest innovation because it will finally provide opportunities for anyone who is hesitant or is overwhelmed with the process of investing in Philippine properties."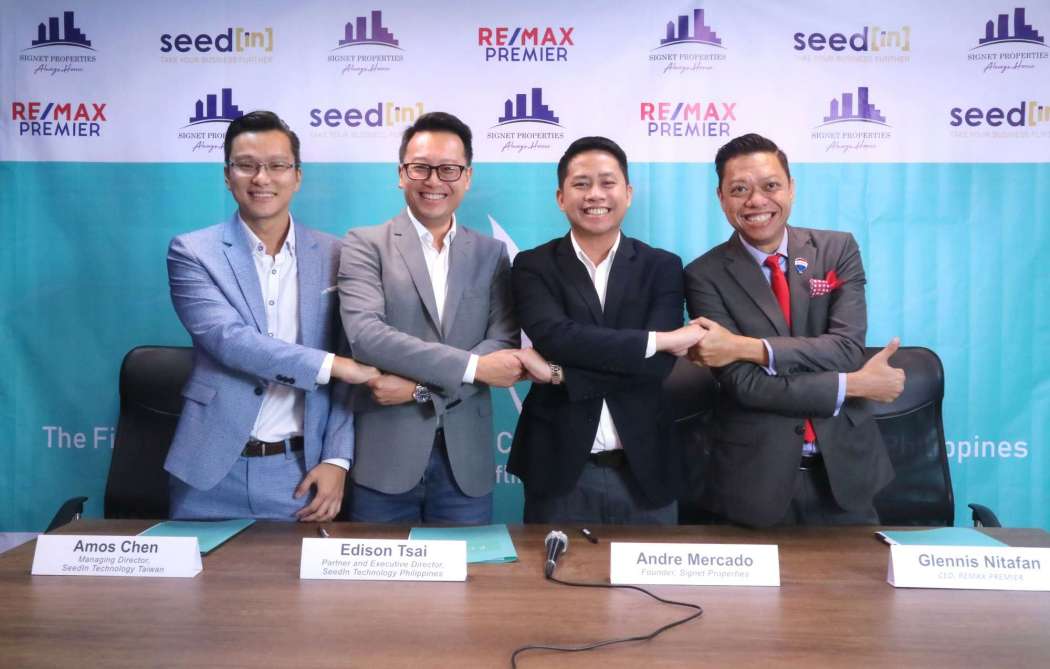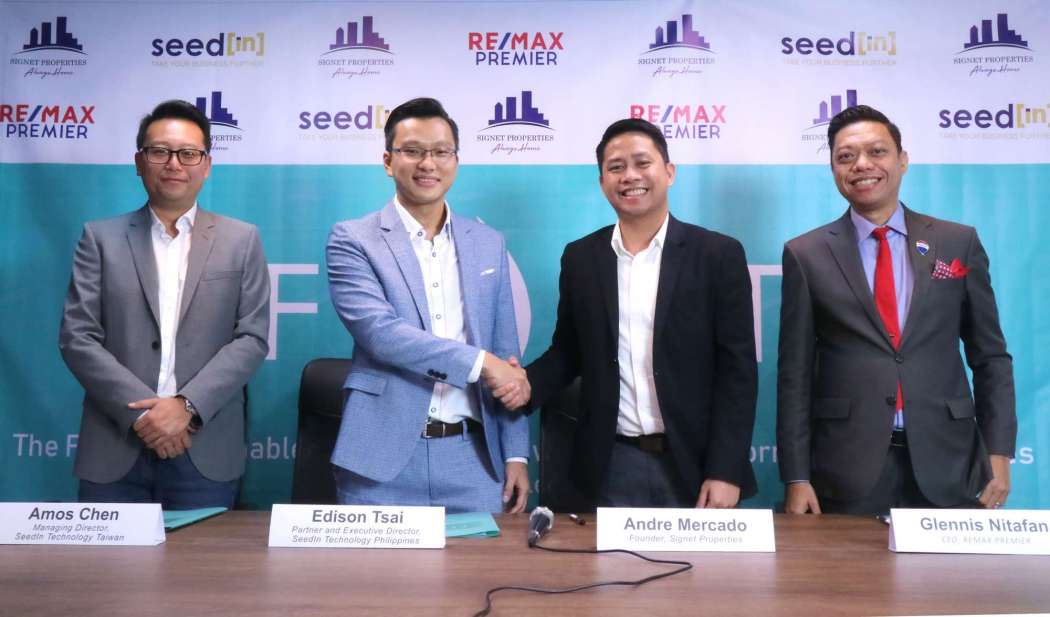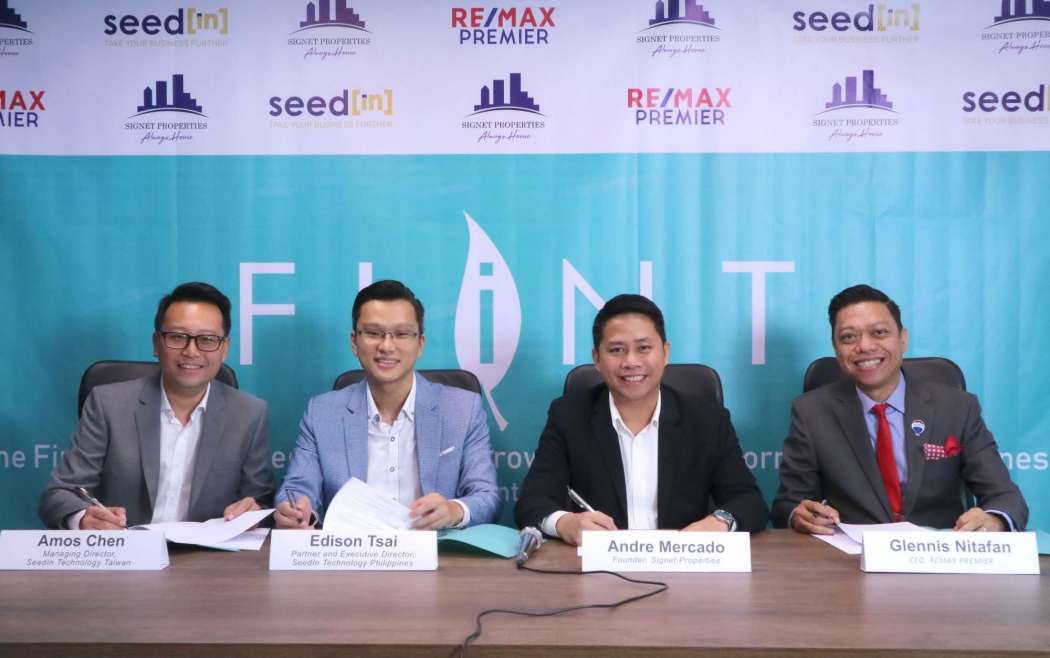 In the Philippines, the traditional real estate process follows a certain way: buyer hunts for properties online, which is then linked to a certain real estate seller or broker. The buyer and broker go back and forth, with the buyer agreeing to a total contract price that is worth millions of pesos. Then they undergo the tedious process of fulfilling property ownership requirements, which may involve more money and time until the contract signing.
And for most Filipinos, the contract signing does not involve actual ownership turnover yet. The contract signing may only signal the start of paying off the downpayment needed to signify the intention of ownership. As such, return on a real estate investment takes a long time.
With real estate crowdfunding via Flint, the turnaround time of the return on a real estate investment is much faster.
Traditionally, crowdfunding platforms require all investors to achieve an aggregate amount to fund the investment of a real estate property. Most of the time, it takes a while for the funding to come through. In some cases, funding may not come through at all.
At Flint, all properties available for investment are pre-funded. This means that as low as Php1,000, users can quickly purchase a share of the real estate property (or more) regardless of the percentage of the total Flint investment reached. Pre-funding the properties also allows Flint to secure higher interest rates and accelerate investment closing so users can earn the return of their investment much quicker than the traditional industry average.
The Flint platform is powered by SeedIn PH, the largest Business Financing Platform in Southeast Asia. SeedIn PH has facilitated over Php7.3 billion worth of funds, and continue to do so with their top-notch financial system in the last five years.
And because it is powered by SeedIn, special regulatory accreditation is covered. Foreigners and foreign-born investors can also invest in available investments in Flint as long as there are no legal issues, precedents, or any other special circumstances that prohibit them, and have passed account verification by Flint's Customer Support team.
The properties are exclusively brokered by RE/MAX Premier Manila, a leading broker franchise affiliated with RE/MAX International. RE/MAX Premier Manila, which is owned by industry veteran Glennis Nifatan, has high caliber professionals who spearhead various investment requirements in the Philippines catering to both local and international networks and clientele.
Edison Tsai, SeedIn Partner and Executive Director, said, "Through our strategic partnership with Signet Properties and RE/MAX Premier Manila, we are empowering investors by strengthening services offered in Flint for the investment and real estate needs of Filipinos, Overseas Filipino Workers (OFWs), and foreign investors, by ensuring the investments are safe, high-yield property projects that go through rigorous due diligence processes, all under a digital crowdfunding platform where Flint investors can participate and invest in its property projects safely and conveniently."
Flint is the latest innovation by Signet Properties. Signet Properties is the latest real estate website that aims to improve the online property hunting and investing experience. Established in 2018, Signet Properties is developed to not only make property hunting easier but also provide real estate insights valuable in making that homebuying decision.
Users can also search properties in Signet by clicking Explore or browse from thousands of listings from some of the biggest players in Philippine real estate, including Ayala Land, Alveo Land, Megaworld, DMCI, Avida, SMDC, Ortigas & Co, and Robinson Communities.
As a tech-first company, Signet has delivered innovative real estate solutions such as the 360-degree property aerial map, 3D model view, and a commute map integration with popular web and mobile service Sakay.ph.
The development of Flint is a major milestone for Mercado. Future plans include setting up a team in countries with overseas Filipino worker presence to include properties abroad in its pre-funded portfolio.