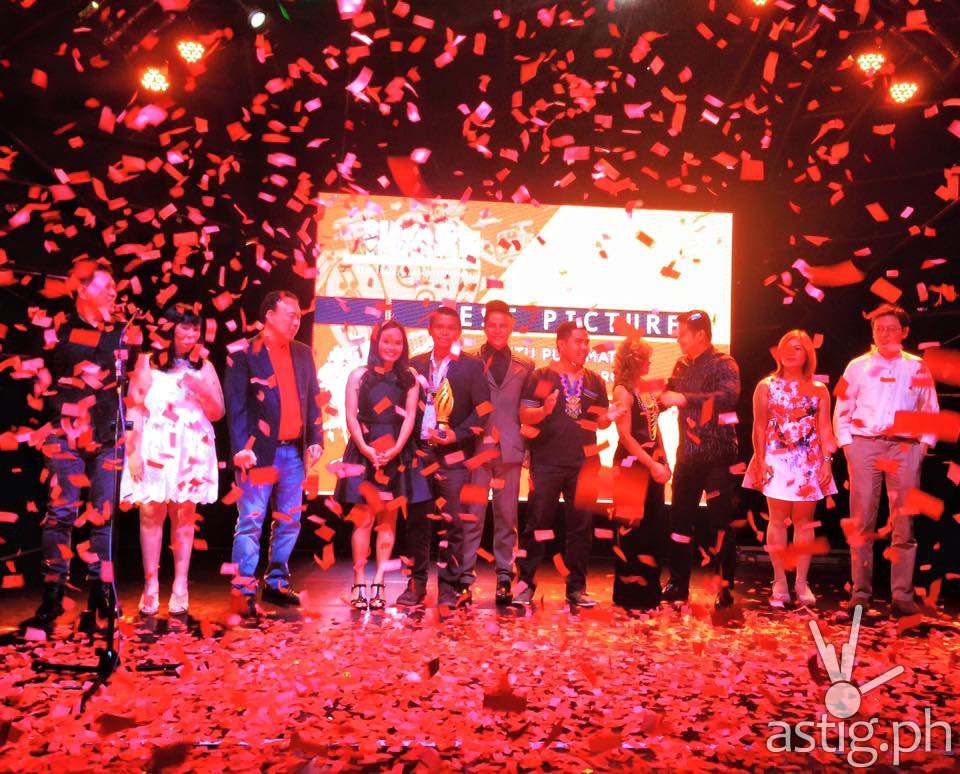 The 3rd Sinag Maynila Independent Film Festival handed out well deserved winning trophies to its victorious winners last March 12 2017 at the Samsung Hall of SM Aura in Taguig. The festival founded by Solar Entertainment's Wilson Tieng and multi awarded director Brilliante Mendoza aims to provide a stepping stone to its entries to be known globally among many other film festivals and to highlight that independent Philippine movies are world class.
Last night biggest winners were Tu Pug Imatuy directed by Arbi Barbarona from Mindanao and Kristo helmed by Howard Yambao.
It was also the first time for Bhoy Intsik's Raymond "RS" Francisco and Tu Pug Imatuy's Malona Sulatan to win as Best Actor and Best Actress respectively.
Congratulations to ALL the winners! Let's celebrate!
Special Awards:
SINAG BOX OFFICE AWARD
Bhoy Intsik
Joel Lamangan
SM PEOPLE'S CHOICE AWARD
Beyond the Block
Ricky Carranza
Hango
Avelino Mark Balmes, Jr.
BEST SHORT FILM
Aliens Ata
Glenn Karl Barit
BEST SOUND
Kristo
Albert Michael Idioma
BEST MUSIC
Tu Pug Imatuy
Arbi Barbarona
BEST EDITING
Kristo
Diego Marx Dobles
BEST CINEMATOGRAPHY
Tu Pug Imatuy
Bryan Jimenez and Arbi Barbarona
BEST PRODUCTION DESIGN
Kristo
Arvin Rosendal
BEST SCREENPLAY 
Tu Pug Imatuy
Arnel Mardoquio
BEST DIRECTOR
Arbi Barbarona 
Tu Pug Imatuy
BEST SUPPORTING PERFORMANCE
Julio Diaz
Kristo
BEST ACTRESS
Malona Sulatan
Tu Pug Imatuy
BEST ACTOR (tie)
Raymond "RS" Francisco
Bhoy Intsik
Kristofer King
Kristo 
BEST PICTURE
Tu Pug Imatuy
The festival is still ongoing until March 14 2017 at SM North Edsa, SM Megamall, Gateway and Glorietta cinemas.