QUEZON CITY, Philippines – Bossa nova queen Sitti Navarro-Ramirez just released "Singles Bossa Nova Trio", her seventh and latest album after almost 10 years since the release of Café Bossa in 2006.
Recorded at a house in Rizal, Singles Bossa Trio highlights her own compositions, led by her carrier single "Ligaya" – a song which defines her life as a married woman. Originally composed for her husband, Joey Ramirez, she originally planned to sing it at her wedding.
"There's just so much joy and gratefulness surrounding that song, that's why we gave it that title too. Happiness fleets, joy runs deeper," said Sitti.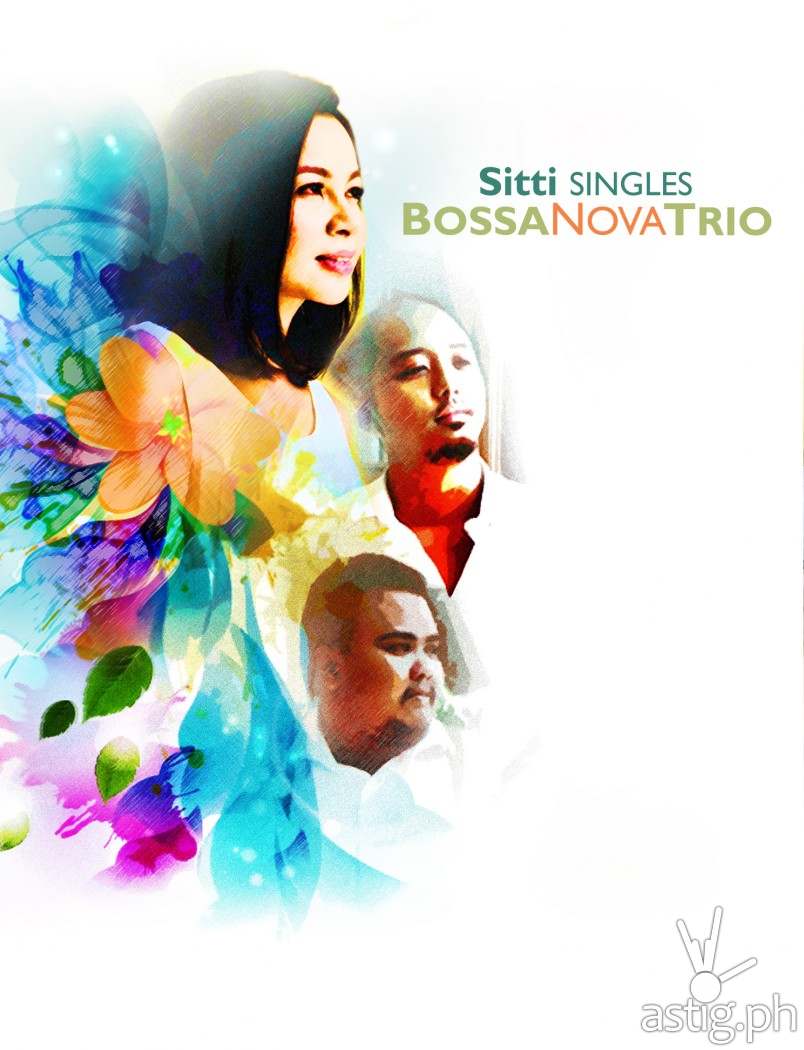 Although Sitti rose to fame for her covers, she has always been a songwriter and Singles Bossa Nova Trio hopefully is the start of an all-original release in the future.
"I really truly hope the fans would like them. And I continue praying that God will breathe some more songs through me," Fans can indeed expect more songs because of the special inspiration married life has given her.
"I had no idea being married could give one such happiness. I feel very lucky too knowing that I have a wonderful husband to walk through this earth with."
More than just an album, Singles Bossa Nova Trio is a fun, last hurrah to singlehood project for Sitti.
Keeping things simple and relaxed, the one-day, live recording session features guitarist Erskine Basilio and percussionist Diego Martinez.
No pressure, just good old jamming, and this time with Mother Nature.
"What makes this record special is that the birds from the area sang with me as well," Sitti remembers. They went out of the studio to create an experience close to the jam sessions with friends or family music lovers have at home. And the results were better that Sitti has hoped for. "It was quite magical."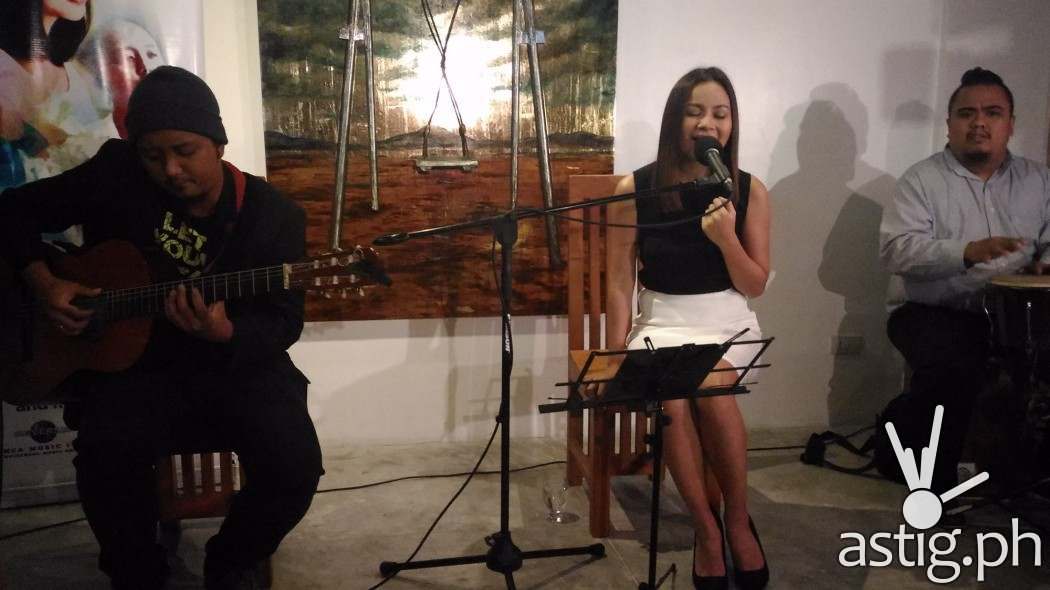 "We discovered that the birds really like Tattooed On My Mind," recounts Sitti. She goes on to describe how the birds would chip louder as they recorded the song.
"Singles" puts a fresh twist on well-loved Sitti singles such as "Girl From Ipanema," "Tattooed On My Mind," and "Para Sa Akin."
Also included in the album are favorites like "Sunday Morning," "I Want It That Way," "To Forget You," and "La La Means I Love You".
Only good things are ahead for the Bossa Nova Queen, especially with her newfound passion and inspiration. It won't be long before the airwaves will once again be graced with a very familiar voice – a voice that's undeniably Sitti.
Sitti also just wants to share her joy and music to all the fans who've supported her since the beginning. "I love all my fans. I wish I could gather all of them in one area and give them big, fat, bossa kisses! Thank you, thank you, thank you."
What song best describes Sitti at the moment? A blooming and visibly joyful Sitti exclaimed, 'Ligaya!'
"Singles Bossa Nova Trio" is now out on CDs at Astroplus and Astrovision outlets and available for download on Spinnr and iTunes. It can also be streamed on Spinnr, Apple Music, Spotify, Deezer and Guvera.