MANILA, Philippines – Smart Communications, Inc. (Smart), the country's undisputed leader in mobile, announced an exclusive partnership with video messaging service Skype, to provide its subscribers the coolest new way to communicate with their friends on their mobile phones through the Skype Qik app.
Skype Qik is the new mobile messenger app from Skype which allows users to quickly capture memorable moments in video as they happen, and immediately share them with friends through one-touch recording and instant sharing.
For three months from launch, all Smart subscribers in the Philippines can use the Skype Qik Android or iOS apps to send fun and engaging video messages to their friends without incurring additional data charges on their prepaid or postpaid accounts.
"The behavior of our users is evolving, and Smart is prepared to usher them into the digital world with this latest exclusive partnership with Skype," said Charles A. Lim, EVP and Wireless Consumer Division Head at Smart.
"From simple SMS messaging to mobile chat apps, the way Filipinos communicate has evolved over the years. Video has become part of the vocabulary of mobile phone users, so video messaging is just the next logical step in this evolution. Smart, in partnership with Skype Qik, paves the way toward a new way of communicating through video messaging," Lim added.
"We see a growing demand for differentiated services from mobile operators across the world. Our partnership with Smart will give users in the Philippines the possibility to tap into the global Skype Qik community and experience a new way to capture and share moments on a variety of mobile platforms", said Judd Harcombe, the Head of Global Market Development at Skype.
Qik it or it didn't happen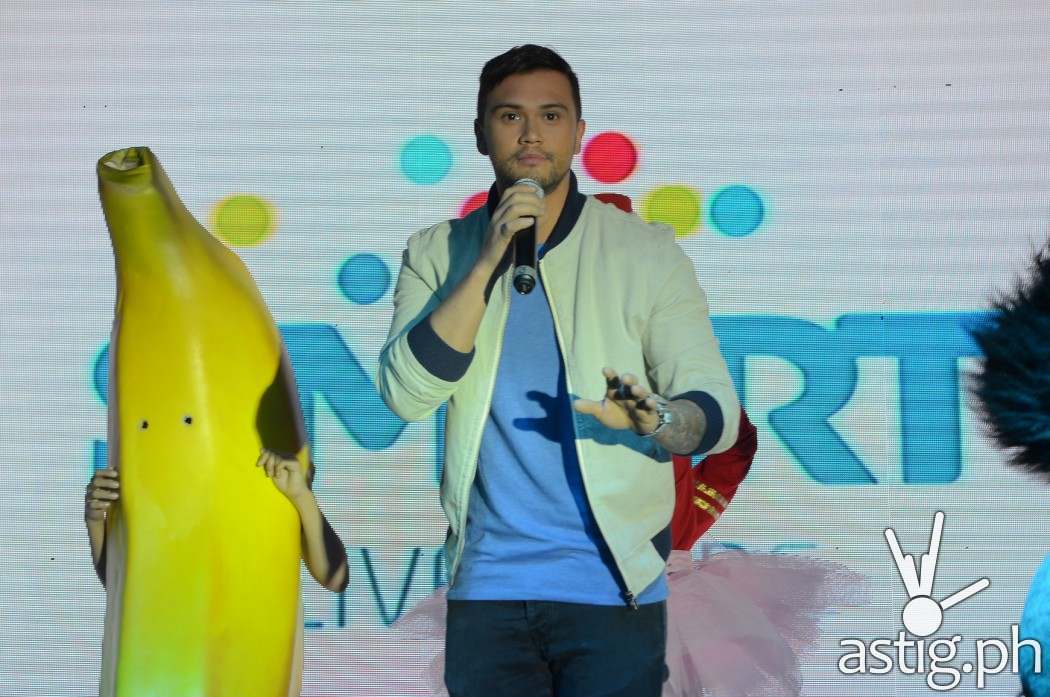 Using Skype Qik, Smart subscribers will be able to instantly capture memorable moments and share them seamlessly with friends—whether it's the group's funny and hilarious antics from a Friday night out, or a touching moment that deserves to be captured and shared with others.
Skype Qik's easy and user-friendly interface allows for easy capture of videos and instant sharing with friends through user-created groups. Through "Qik Fliks," users can pre-record up to 12 short videos for when they want to respond fast to a video message—like a personal video equivalent of an emoji icon.
Videos shared through Skype Qik will be stored in separate threads for each individual or group, and each video sent can be removed from one device and deleted across the devices of the group's members. Once a message is two weeks old and everyone has forgotten about it, it automatically disappears.
Expanding your digital world
Smart's latest partnership with Skype for the Skype Qik video messenger app is just the latest in its efforts to provide only the best digital experiences to its users, as part of its 'Internet for All' initiative.
"As the undisputed leader in mobile, Smart is committed to providing only the best digital experiences to our subscribers with our unique mobile data offerings," Lim added.
The new Skype Qik offer from Smart can be accessed on all data-enabled devices across all network platforms – from 2G to 3G to 4G speeds in the country.
This offer follows the mobile leader's efforts to level up the deployment of its broadband network to meet the growing demand for data services. Smart continues to have the largest and most advanced network in the country today, with strategic cellular and broadband base stations supported by more than 90,000 kilometers of fiber-optic cables around the country.
To get started, users simply have to download the Skype Qik app from the Apple App Store or the Google Play Store. For more information on Smart's Skype Qik offers, visit http://smart.com.ph/skypeqik.
This communication is intended solely for the use of the addressee and authorized recipients. It may contain confidential or legally privileged information and is subject to the conditions in http://www1.smart.com.ph/corporate/disclaimer.