A spa treat is a luxury for me because of my very busy schedule. I practically have to schedule one in order to have some "ME" time. So, when opportunity knocks where I can do both work and pampering, I grab it quick hahaha. And over a week ago, I was lucky to have an intimate event with SM Kenko Spa at Winford Hotel Manila.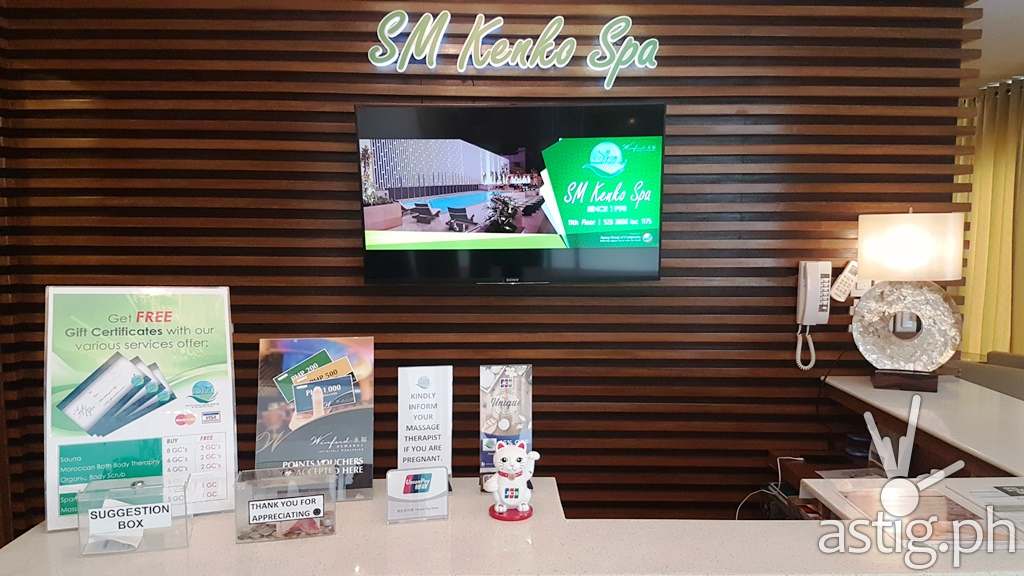 SM Kenko Spa is one huge place of tranquility where one can really have the much needed R&R. The pampering starts at the waiting area where you will be served free selected drinks, you can also buy some snacks and opt to have your mani-pedi done in the lounge area.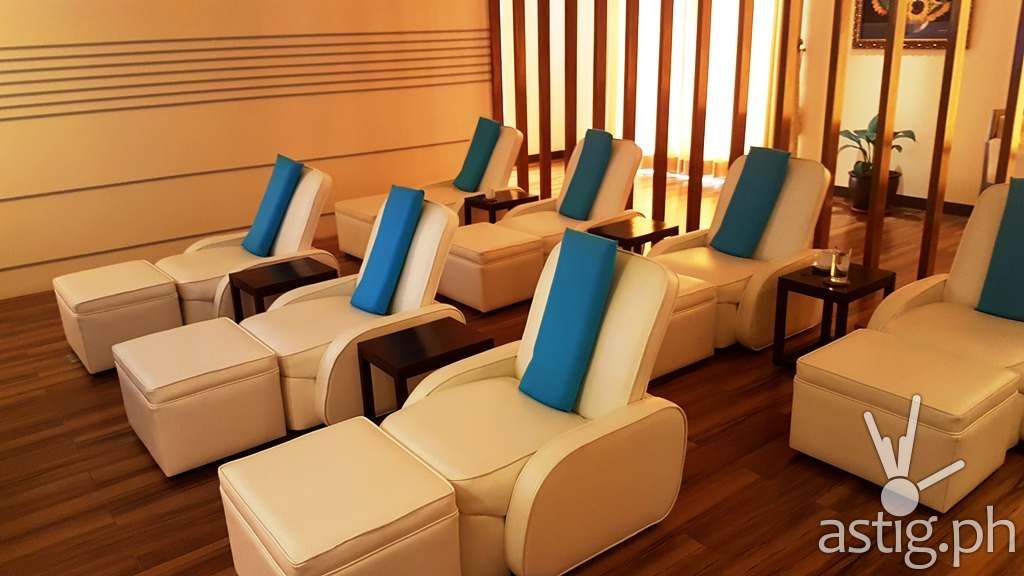 Let's do a quick tour of SM Kenko Spa just to entice you. I'm pretty sure you'll like it that much you'd be googling when you're done reading 😉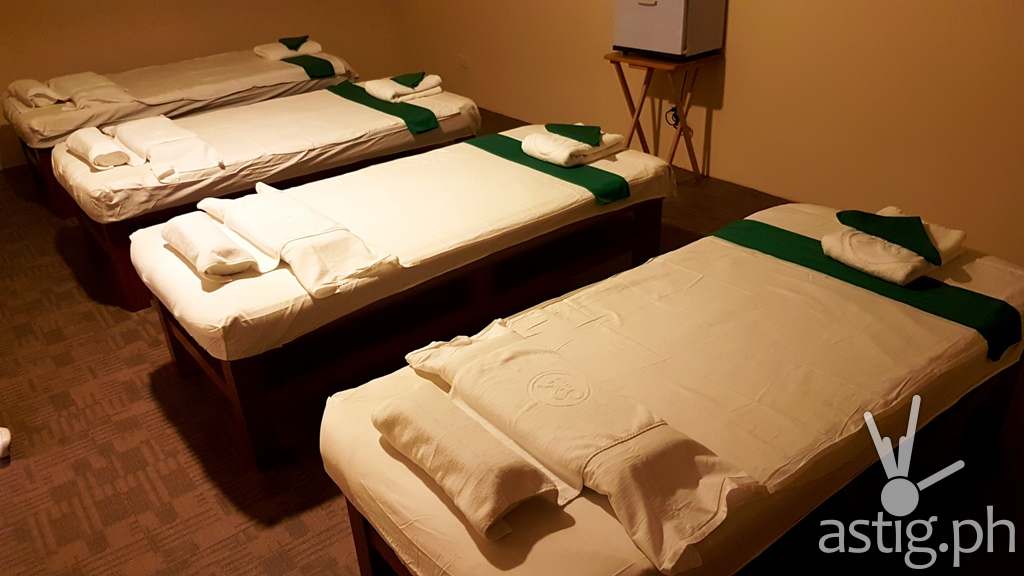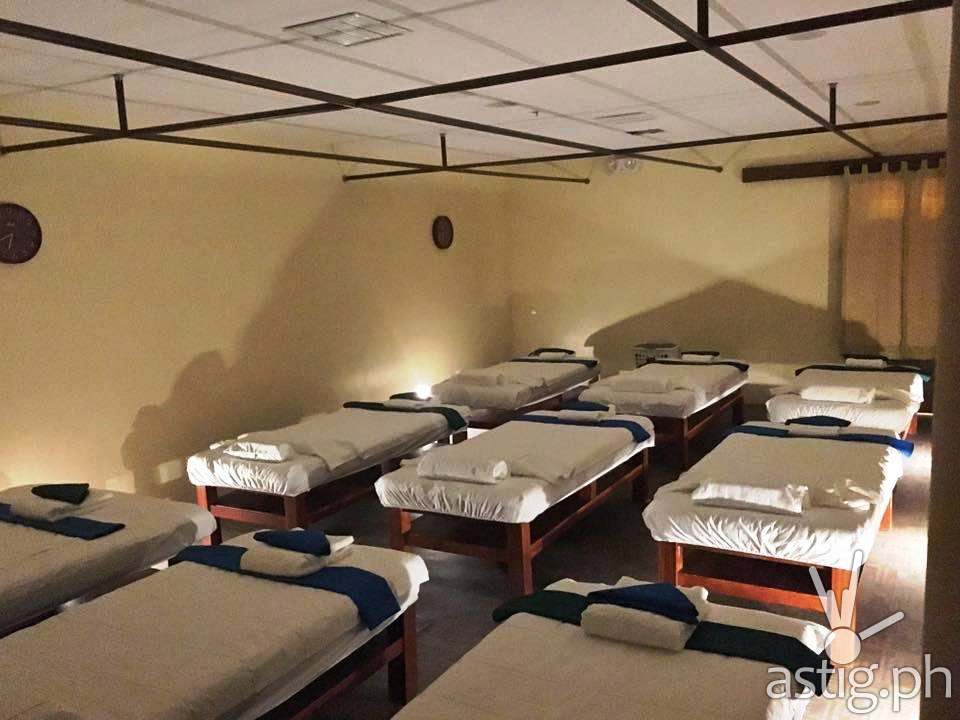 The massage rooms for females and males are in separate areas and I heard there are more male clients, mostly foreigners and they come in groups thus more beds for men.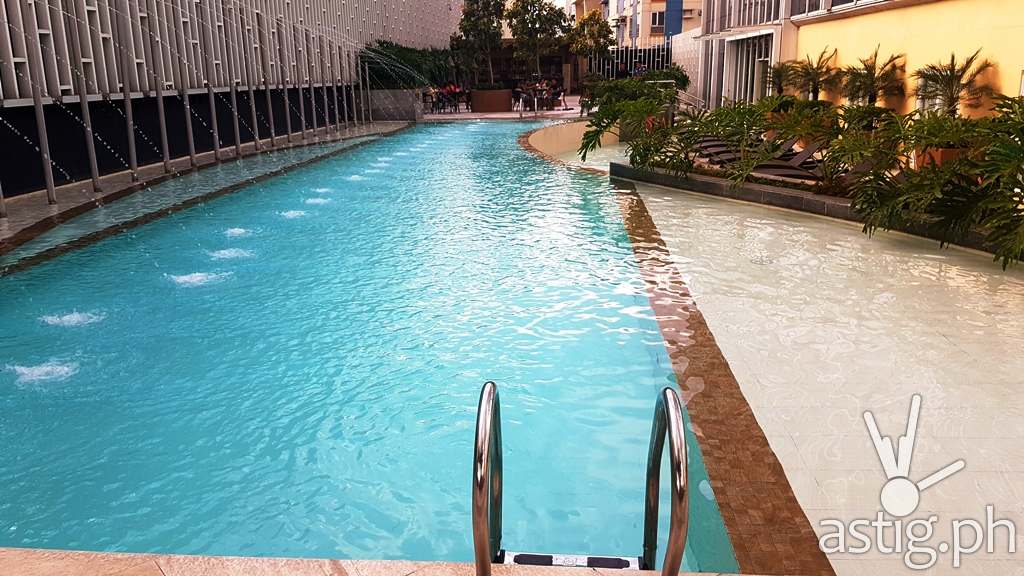 The pool is adjacent to the spa so you can easily have your massage or sauna right after. It's on the 11th floor so your view is basically the buildings within the area but still quite a view.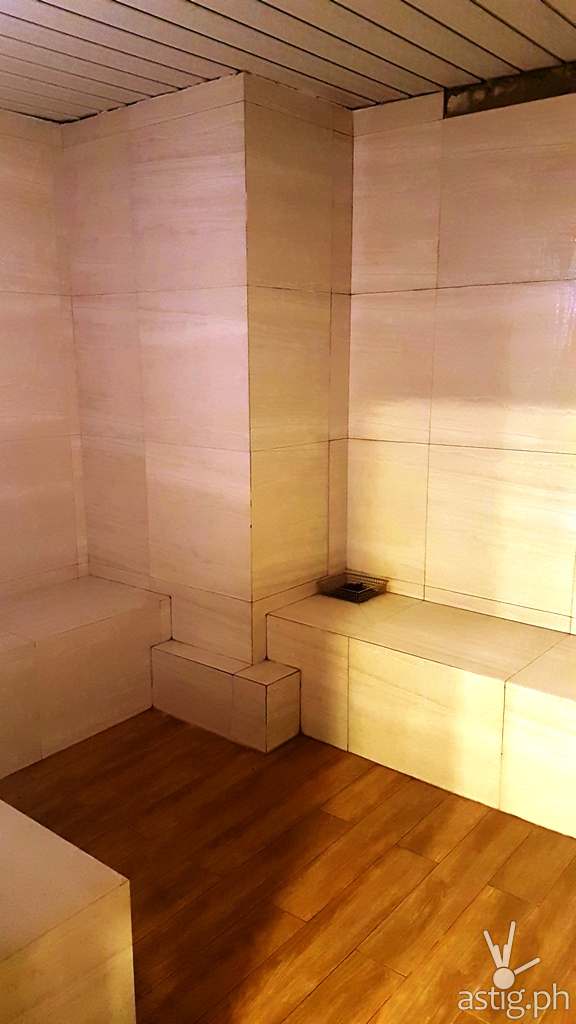 SM Kenko Spa also has a sauna which can accommodate about 10 people. It's simple yet will serve the purpose. They also have a scrub area next to it so you can shed off dead skin cells and have a back scrub while you're at it.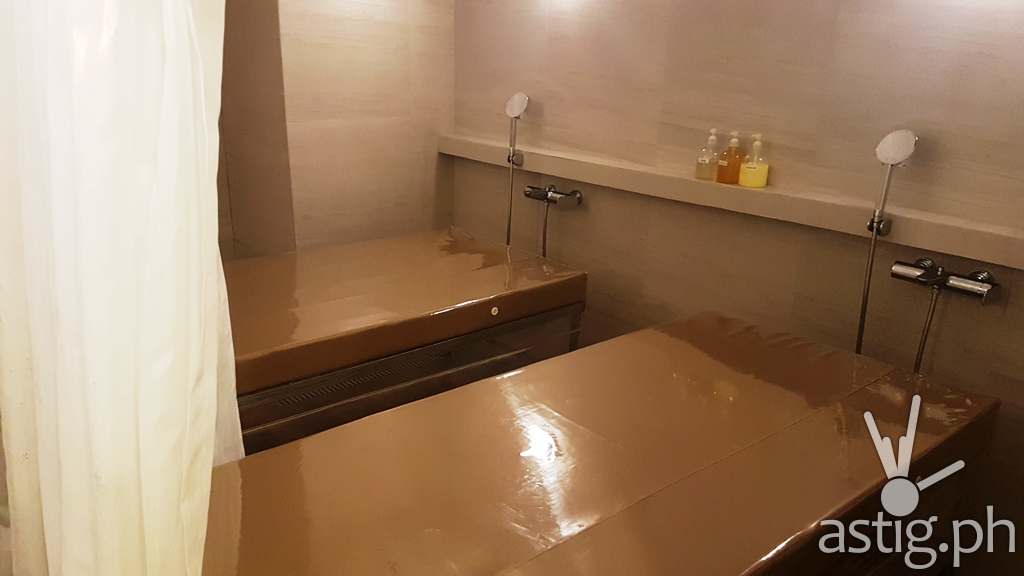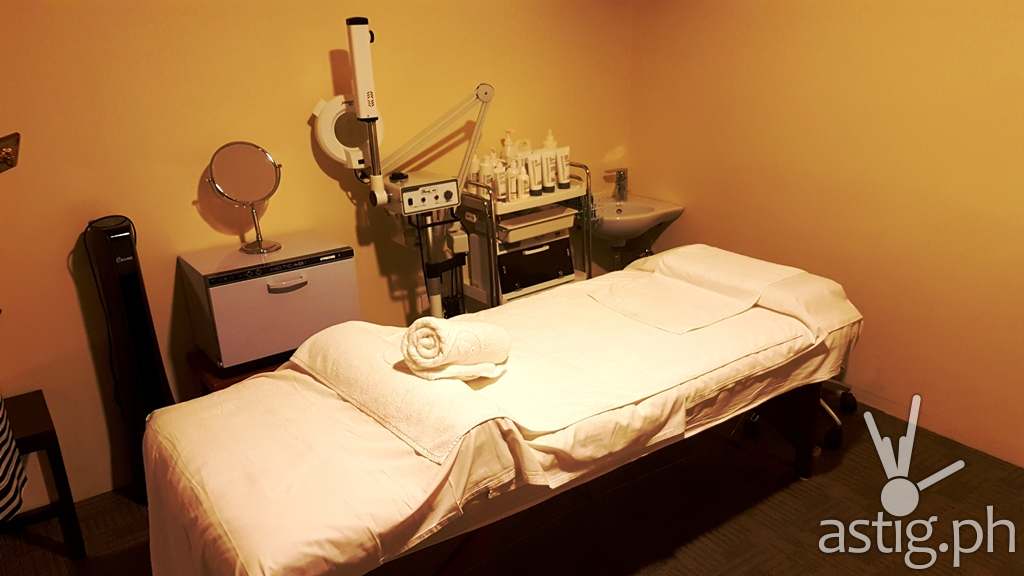 Women love head-to-toe pampering and aside from massage, SM Kenko Spa also offers facial services using Dermalogica products and foot services including mani-pedi and foot spa.
Itchy to know the price range? You'd be amazed at the very affordable prices! They also offer a Sparomatherapy package for only Php980 per person which includes 4 hours pool usage, unlimited use of wet floor and body massage.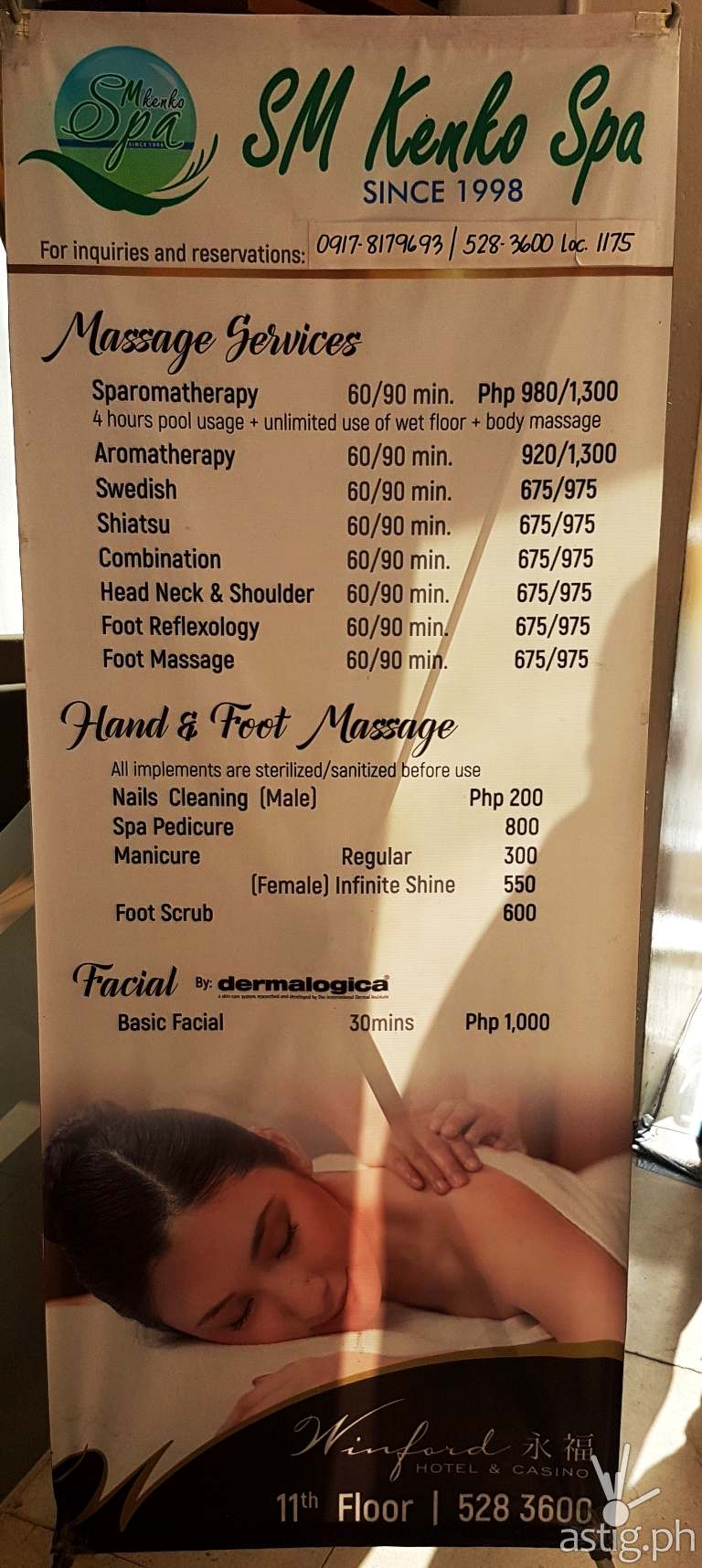 Another great thing is that you can have your own Spa Party!
Package includes: Good for 7 persons P6300 net, P850 net/persons in excess.
– Use of Spa Facilities
– 1 Hour Body Massage
– 4 hrs Use of Heated Pool
– Unlimited Use of Wet Floor
– Manicure & Pedicure
– Foot Scrub
– Refreshing Welcome Drinks
Interested? You can check out SM Kenko Spa at the Winford Hotel Manila
11th floor Winford Hotel, Manila
(02)528-3600
Other branches are SMK NAIA Terminal 3 and SMK Main Networld Hotel Spa and Casino. You can also check their webpage at http://jipang-group.com/sm-kenko, follow SM Kenko Spa on Facebook at https://www.facebook.com/smkenkosauna.
Thank you for the opportunity SM Kenko Spa, I'll be back soon and to Mr. Jeffrey De Real Rusios of JDR Marketing for making this event possible. Please check out his page at https://www.facebook.com/jeffsdayoff/.