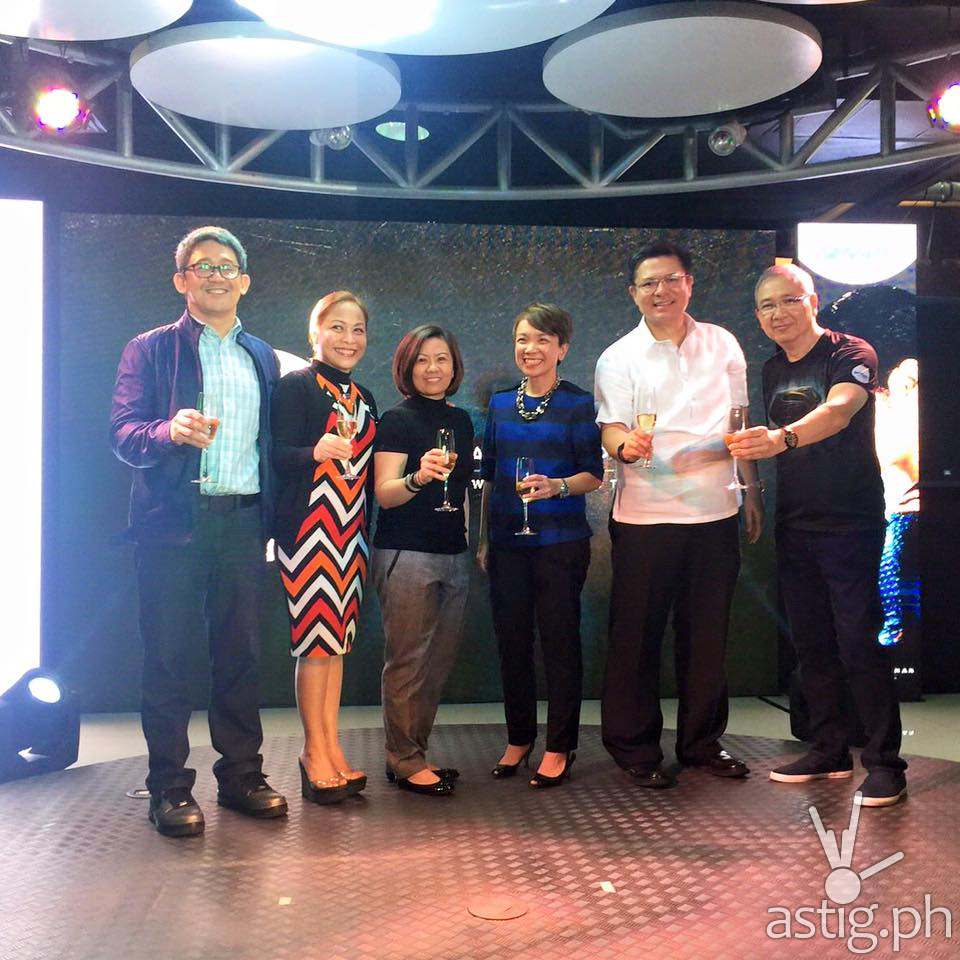 This year is an even greater time for blockbuster superhero flicks!  That is why Smart Communications has recently tied up with Warner Bros. Pictures for the upcoming world premiere of Batman v Superman Dawn of Justice featuring Henry Cavill and Ben Affleck.
The event was hosted by in-demand RX 93 DJs Chico and Gino who both sported Batman and Superman shirts clearly depicting which super hero they're rooting for (in the movie).
Exciting prizes which included Batman and Superman shirts and die casts together with a tablet powered by Smart were also given away to the press during the fun Q&A, trivia and raffle portions. I myself won a Superman tee at the start of Q&A. Yay! The original Superman Christopher Reeve is my childhood crush, you see. I am obviously for Team Superman!
We almost got bowled over with the major raffle prize for the press attendees. A helicopter ride to a surprise destination! Now isn't that a rare treat in style?!
Smart is also going to fly lucky winners to either Japan or Hongkong courtesy of their latest promo on all Big Bytes consumers.
For every registration to Smart's Big Bytes 50, subscribers will get a chance to live like heroes in all-expense-paid trips to Japan and Hong Kong, as well as win premium items and special movie passes to witness two DC Comics heroes fight it off on the big screen.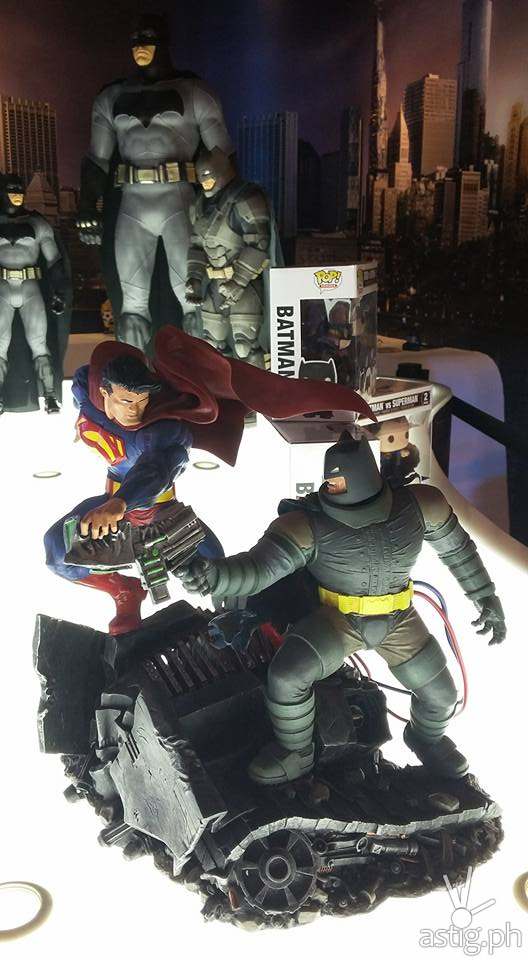 Which side are you on? Are you Team Batman or Team Superman? For every top-up of Big Bytes promos (50, 99, 299, or 799), Smart Prepaid, Smart Postpaid, and Smart Bro subscribers can start earning and accumulating e-raffle entries. You will be notified via SMS to choose your side – either TEAMBATMAN or TEAMSUPERMAN. Simply send it to 238 for a chance to win a trip for two to Japan or Hong Kong.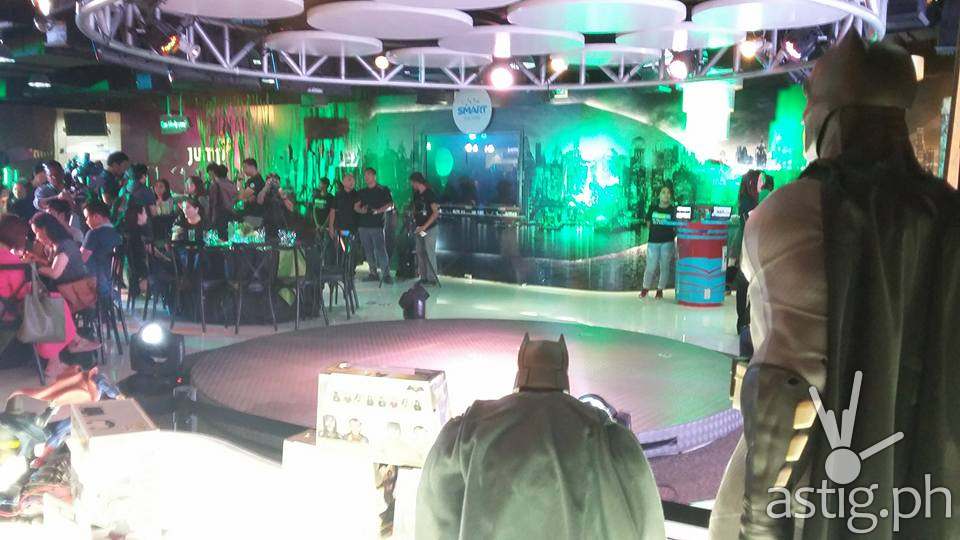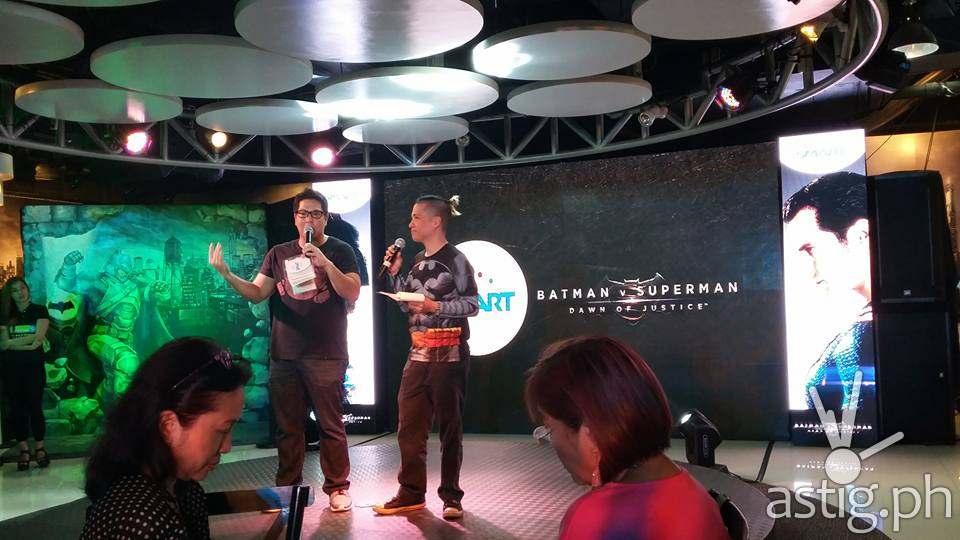 As part of the partnership, Smart will be launching exclusive Batman v Superman: Dawn of Justice premium items and limited edition Smart Prepaid Call and Text cards.
Actress and Smart Communications endorser Jasmine Curtis Smith dropped by post event and mingled with the staff and media guests including yours truly.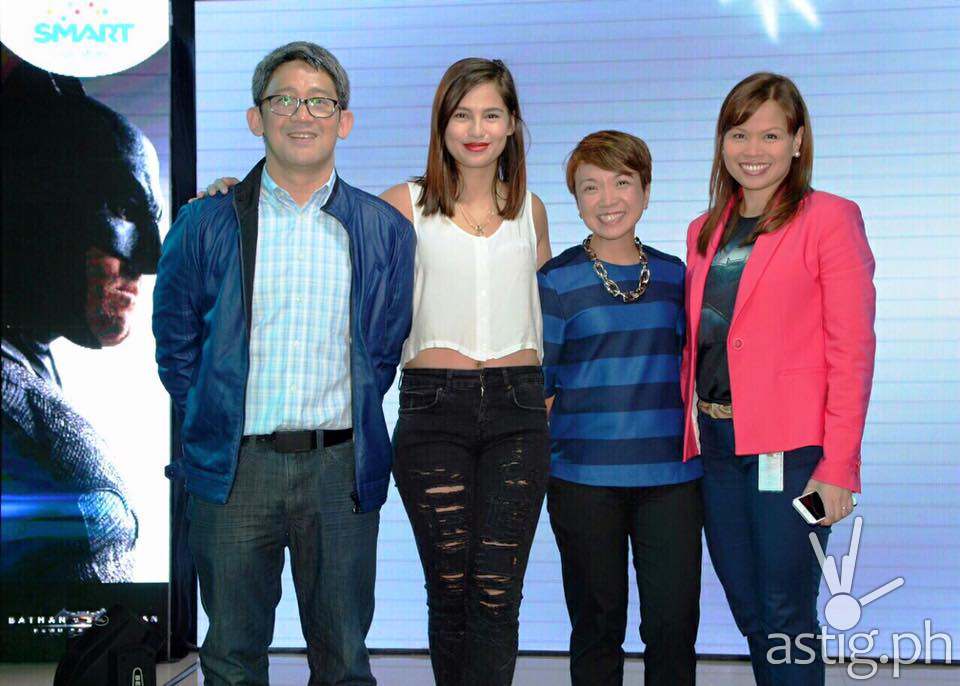 Visit www.smart.com.ph/batmanvsuperman to know more about the exclusive Batman v Superman: Dawn of Justice offer and get more exciting mobile content. The anticipated Warner Bros. Pictures movie will be released worldwide beginning March 25, 2016.