With 360 cameras being all the rage these days, wouldn't you want to own one too? The problem is, it can be a little too expensive. When you need to save the cash for something more important like your brother's tuition fee or your family's leaking roof repairs, your budget can only allow for an alternative device that can still work well.
So here we are. We've come across the SmartSelfie, a nifty portable device whose manufacturer, GrassWonder Inc., aims to turn your regular smartphone into something similar to a 360-degree camera. Let's see if it offers a pretty decent value at Php2,500 apiece.
Before you head on to the short review, though, let the (un)official selfie theme song lighten your mood for gadget reviews.
All good? OK. Here goes.
What SmartSelfie is
Well-built, the SmartSelfie in white looks like a regular CCTV camera one would come across in a regular store or office. Turquoise and bubble pink versions are available, though, for those who might find white a little too drab or boring. The device comes with a micro-USB charging cable as well as a Bluetooth remote that works with 2 AAA batteries.
How to use it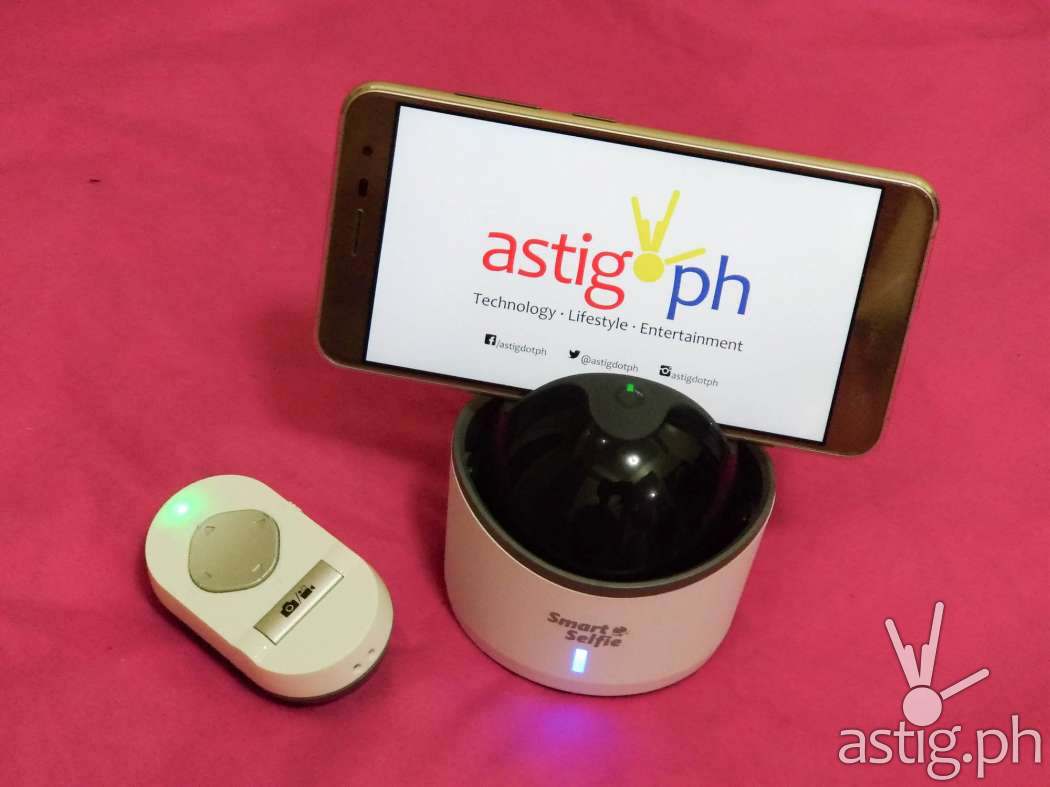 To use the SmartSelfie, you first need to download the GrassWonder app, which allows you to connect your smartphone via Bluetooth. Once linked, the remote will enable hands-free video recordings and shots.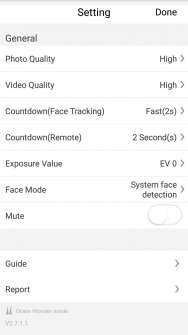 The app allows you to tweak your videos and pictures a little bit, and even adjust the shutter countdown timer.
Make sure your SmartSelfie has been charged for more than 6 hours before using. Once fully charged, it should work for about 8 hours.
Once you have your smartphone connected with the Smart Selfie device and remote, all you need to do is to secure your smartphone into the slot. Once you have your smartphone in place, you can opt to use it perched on top of any flat surface. Or, you can mount it on your selfie stick or tripod!
The remote control allows you to zoom-in and zoom-out, take panoramic shots and shoot 360-degree videos and pictures.
What's Astig
We really loved the idea of taking videos using face tracking technology! When the camera follows your face as you tour various places, what comes out are videos that really focus on YOU!
This device is highly recommended for beauty vloggers who need cameras that follow their every move, travelers who wish to capture 360-degree videos without straining their wrists, or even the regular people who just want to take pictures and videos hands-free!
What could be better
Surprisingly, videos and photos captured using the device look different compared with the videos and photos taken using our smartphone's native camera. We were hoping the resulting images and videos would look the same, but unfortunately this was not the case.
SmartSelfie in Action
Watch this short video captured using the SmartSelfie's remote control which allows the camera to pan a full 360-degrees.
This second video features the SmartSelfie's face-tracking feature. (Please excuse the background noise!)
Verdict
The gadget does let you take photos and record videos hands-free while following a person's face. Php2,500 may make it seem a little pricey, but we're hoping that a new version of the app would raise the device's value.
SmartSelfie is available on Stork Marketing on Facebook and Stork Marketing on Instagram.