MANILA, Philippines – To celebrate their 40th anniversary and to support their continuous fight against hunger, Food for the Hungry Philippines has partnered with Ballet Philippines for a benefit ballet show entitled "Snow White" on November 30, 8:00 PM at the Cultural Center of the Philippines (CCP) Main Theater.
The proceeds of the show will contribute to the feeding program of FH Philippines that will make a significant influence in the eradication of hunger in the country and make kids' life brighter.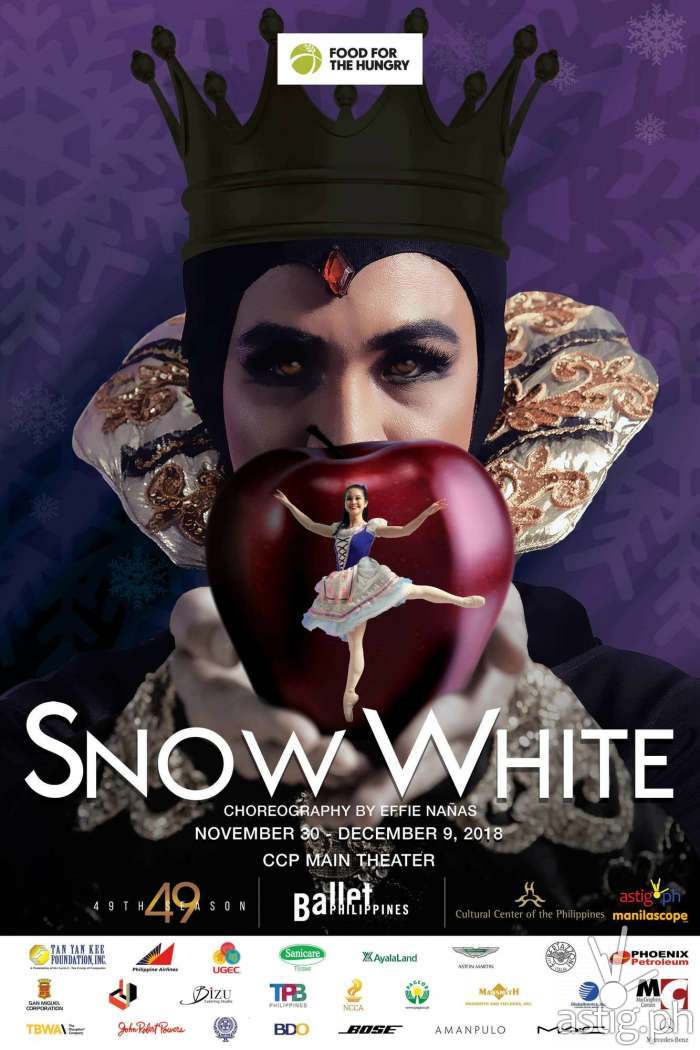 FH Philippines is actively seeking your support in their efforts in raising more funds to feed more children and families. So, by purchasing tickets, you will not only get yourself a ticket to a wonderful show, but you also help in their battle against poverty and malnutrition brought by it.
Ticket prices are:
P1, 500 – Lower Boxes
P1,500 – Orchestra Sides
P2,500 – Orchestra Center
For more information visit www.fh-ph.org/snow-white-gala-night/
You may also call +63.2 247.6003 or e-mail clouie.uy at fh.org.