It has been a long time childhood dream for a gentleman named Mark Makalalad to become a reporter. A fervent dream he held onto for so long and did not let go. No matter how cliche it sounds, "Dreams do come true."
Despite his busy daily schedule of finding and reporting stories of timely interest, Kapuso reporter Mark set aside time for curious yours truly on his Sunday day off to share many notable facts of life most of which you will find out for the first time… in his own words.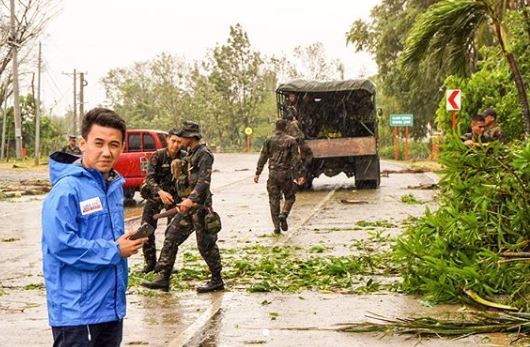 "My childhood dream is to become a reporter. talaga ang vision ko sa sarili ko. I want to make a name in the industry."
He proudly says he rose from the ranks to where he is right now.  As a radio and TV field reporter for the AM station of broadcasting network GMA-7 — Super Radyo DZBB which also airs over GMA News TV on cable.
Humble Beginnings
Born in Manila but raised in Pandi, Bulacan, Mark Gene D. Makalalad is the eldest of four siblings having two sisters and a brother. His mother Lenny owns and manages a sari-sari store while his father Gene drives a rental van. When the lockdown due to CoVid-19 pandemic broke out on March 15, 2020, his dad was one of the thousands of van drivers greatly affected with temporary unemployment.
Without a doubt, Mark is your dutiful and hardworking "Kuya" for his family. He was able to send to school a couple of his younger siblings.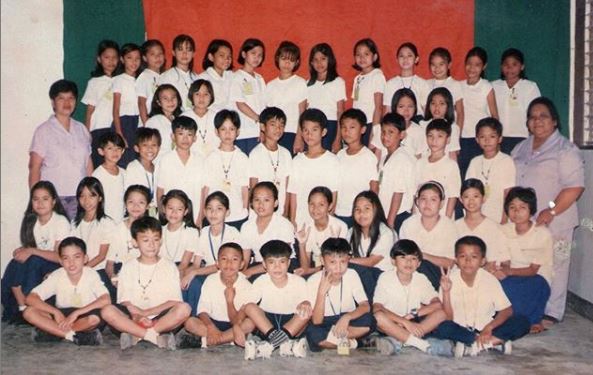 "When I was young, my teachers tell me that I have a good speaking voice and good writing skills so I made sure I capitalized on it."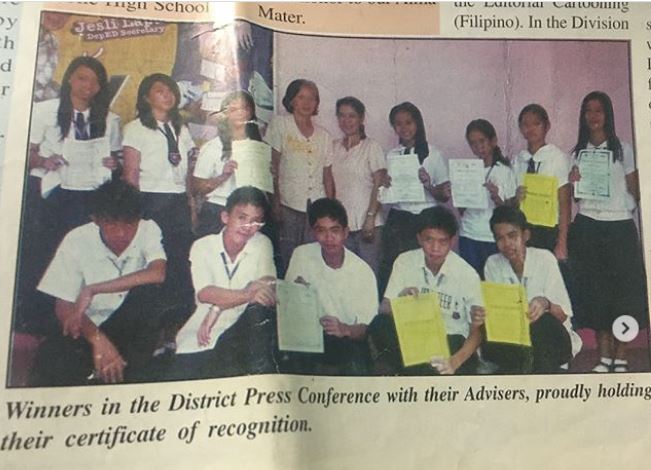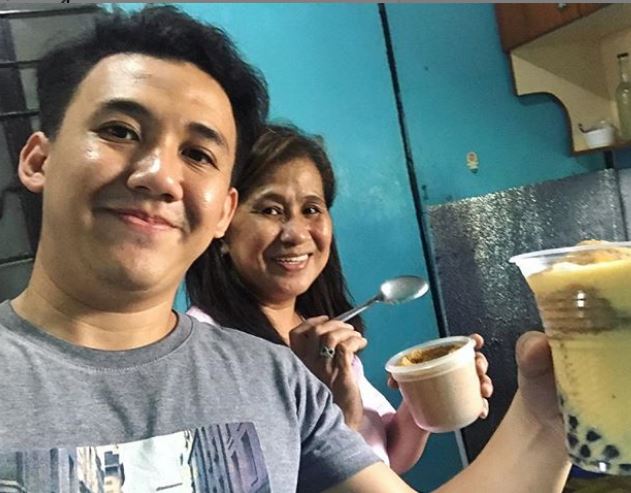 Part of bonding time with his Mama Lenny is food tripping on home Madelyn graham coolers.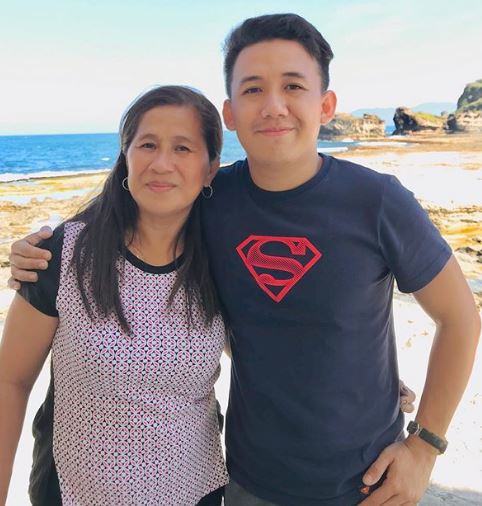 I look like my Mama. Sa kanya ko nakuha pagiging kulot ng buhok ko, haha!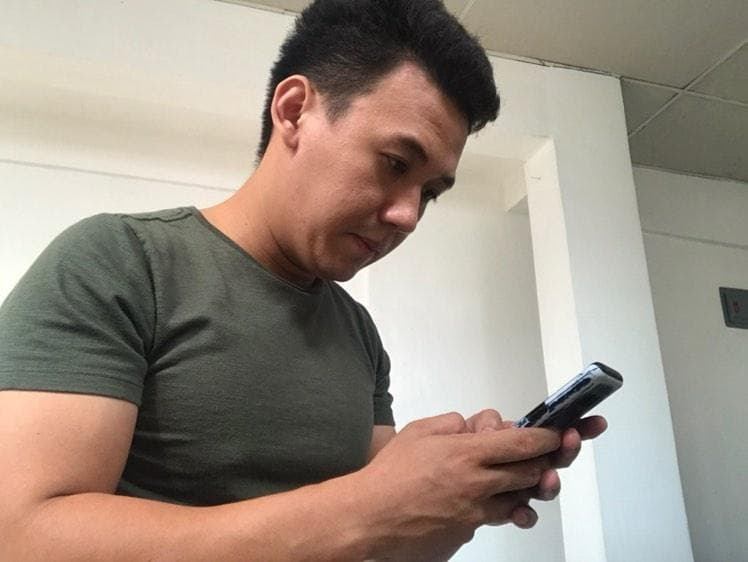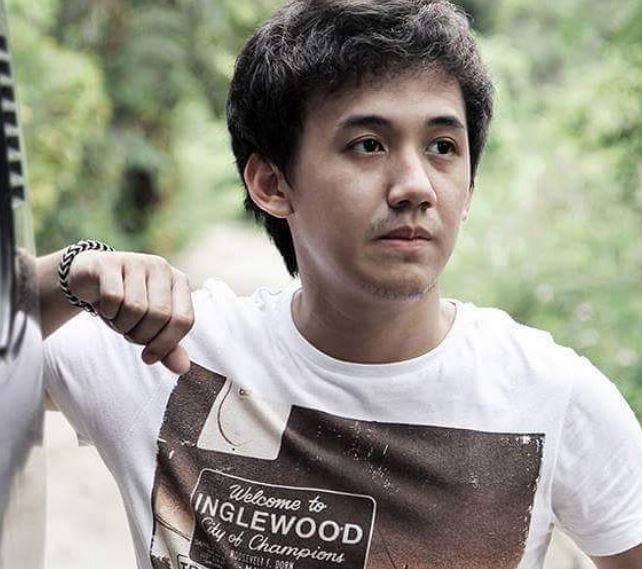 Hello 1st Instagram post on October 30, 2015 which says:  You must be the speed of light because time stops when I look at you #firstpost #throwback @markmyword26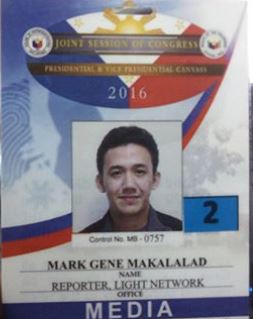 Mark's baptism of fire in field reporting had it's humble start on his stint with Light Network in 2016, where his main beat was the House of Representatives or Congress. An opportunity he was very thankful for coming from a small and minor TV network.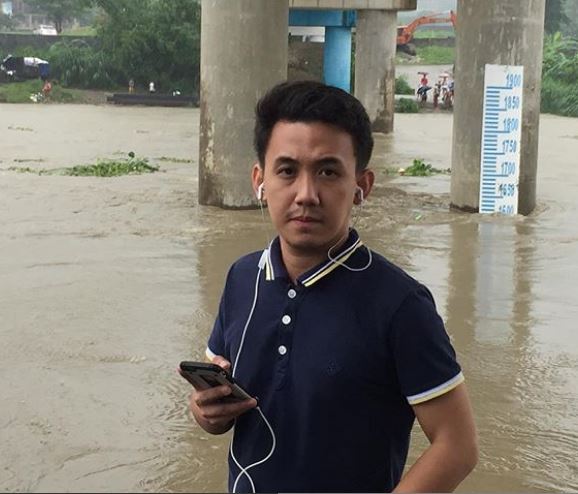 In making your news reports, do you have better command of the English or Tagalog language and Why?
Tagalog, 'yun kasi ang gamit namin sa pagbabalita sa radyo, pang-masa, mas madaling maunawaan. We need to connect to people through our news, and the best way I think to communicate with them is by using our own language.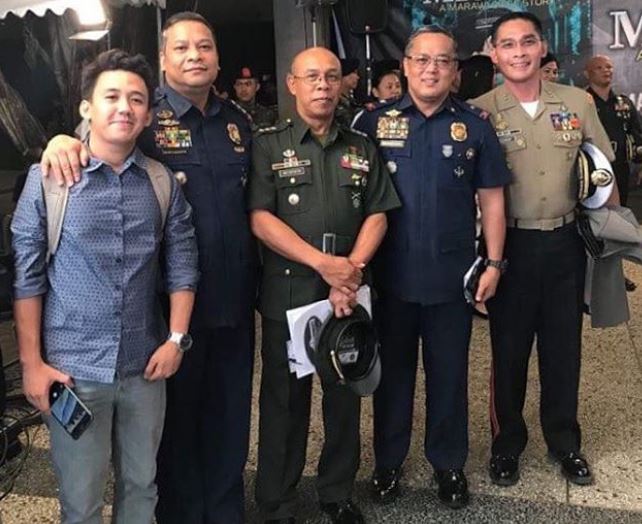 What's the first & last thing you do in a day?
I drink coffee while reading news first thing in the morning. And on evening, the last thing I do is pray. I give thanks to God before I sleep and ask Him to give me strength the next morning.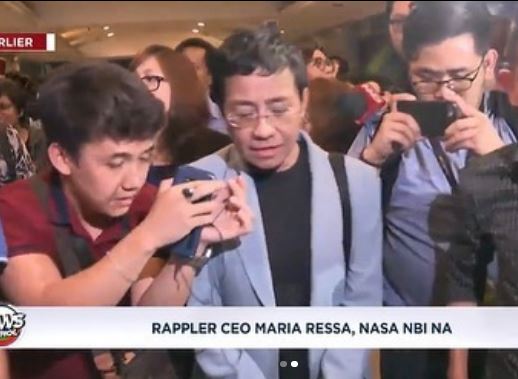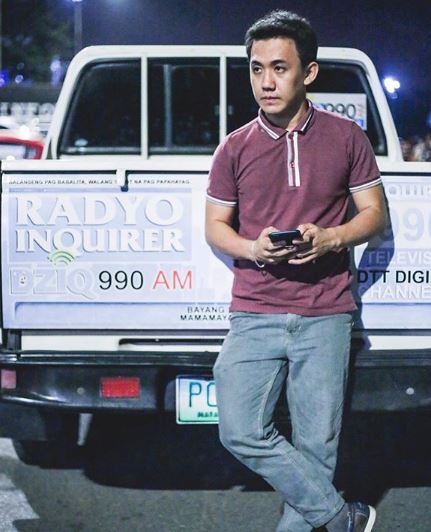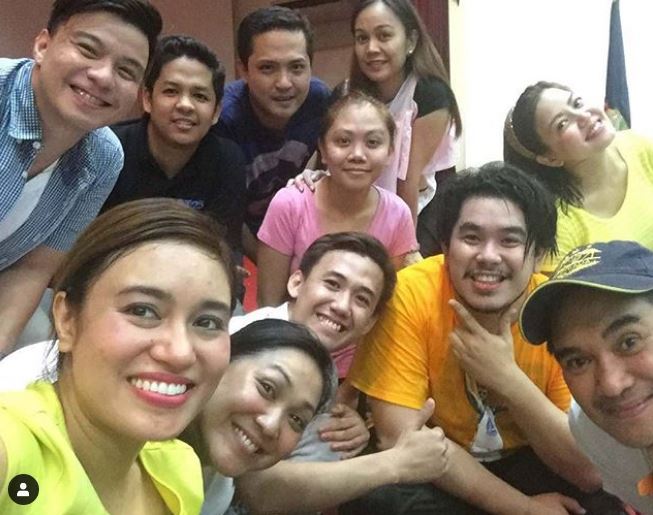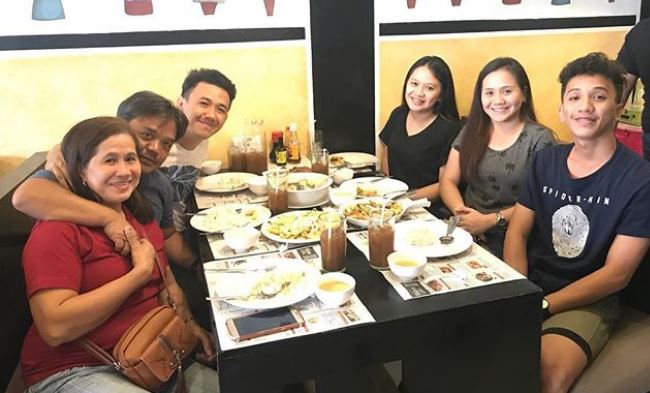 My fans and my loyal supporters in life. Whether I lose or win in my battles, they are always right in front of me to give me encouragement. My triumph is their joy. My accomplishment is their pride. My family. ❤️ January 2019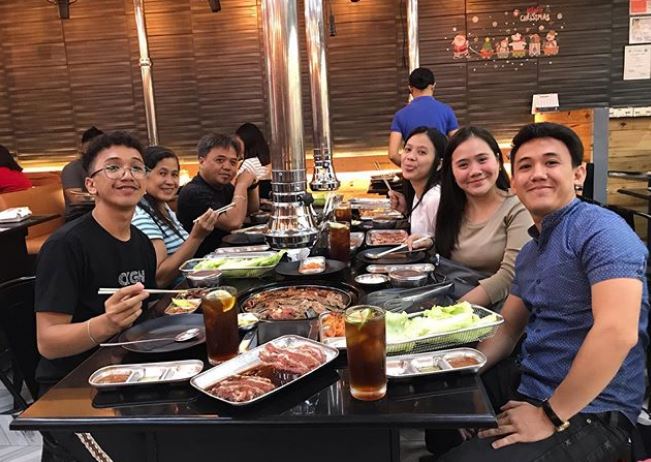 I value my family more than anything.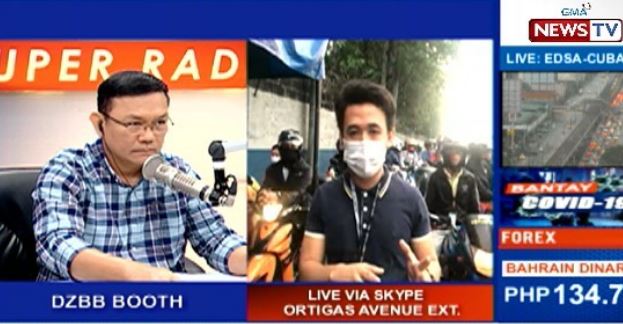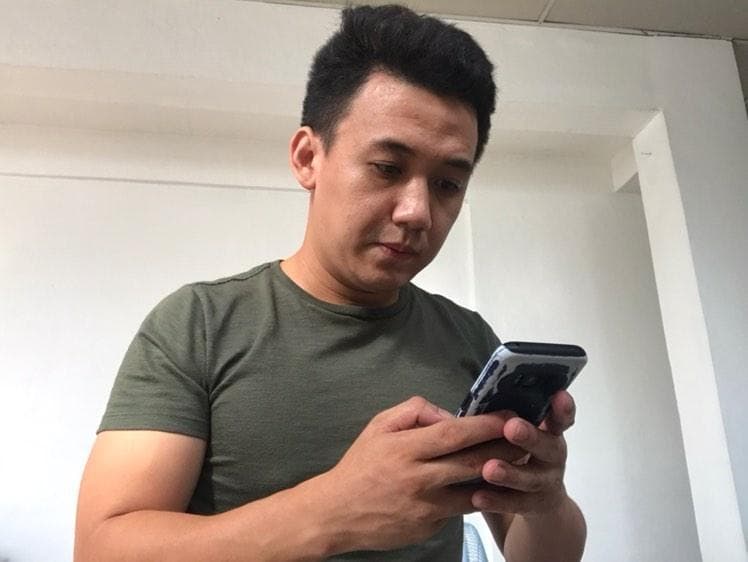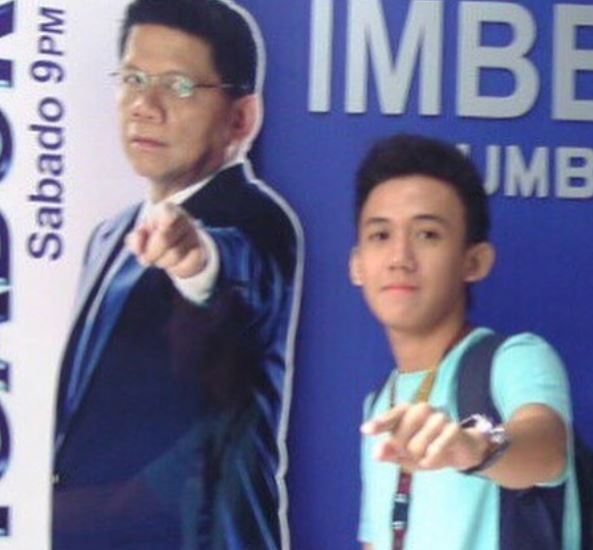 In his Instagram post on July 16, 2019, a year after joining his dream network, GMA-7, Mark wholeheartedly wrote down a lengthy and inspiring recall of his journey and what lies ahead with hopes, this could somehow, some way inspire many more others to never Give Up on Your Dreams. Just have FAITH:
"It is easy to go through life worried about the future. Frustrated, because the dream takes so long to be fulfilled. Upset, because somebody did us wrong along the way.
Life is difficult. But, instead of giving up, I need to remember, God is working behind the scenes.
You may not see a way but God still has his own. It may look not possible but God promised— He can do the impossible.
I remembered my prayer when I was in college— I said I want to be a reporter and work specifically in GMA 7. Why not? Ever since my 6th grade, I fell in love with Journalism and from then on, I believe I got the talent and determination to land in my dream job.
But things, didn't work out the way I planned it. I didn't get a Journalism job right after school and it broke my heart. I cried to the Lord and I almost lost hope.
A year after, I got a call from the company where I had my internship. And I was accepted as a Production Assistant.
I moved to another company and worked as a social media writer, but it didn't last long until I got an offer from another company to be a TV reporter. Though this company may be smaller than the others, I knew that my skills were honed during my stay. After a year, another door opened and I got the chance to move to another network with wider scope which was already known in the print industry but was just starting their TV broadcast. After an experienced stay in that company, an opportunity came— an open position in my long-time dream network— GMA.
I applied for it and cried when I got the job—that's where I realized that God will put you to where He wants you to be no matter how impossible that may be.
I had ups and downs along my journey. But, I never gave up and I stayed true to what I wanted to do.
When I look back at what He has provided and what He has done, I get assured that He will also make a way for whatever trial I am going through and will go through in the future. This is just the start."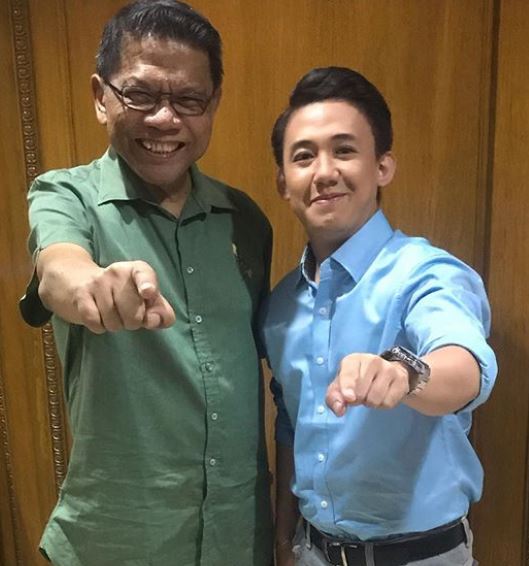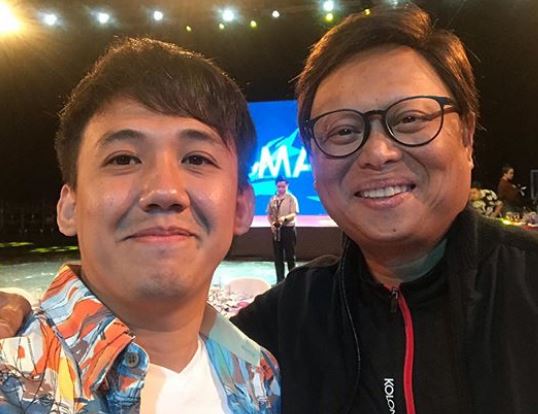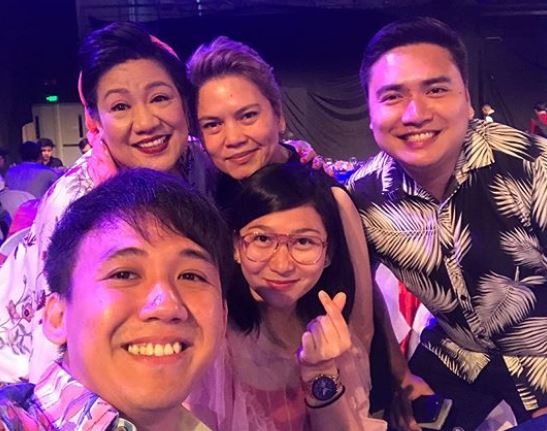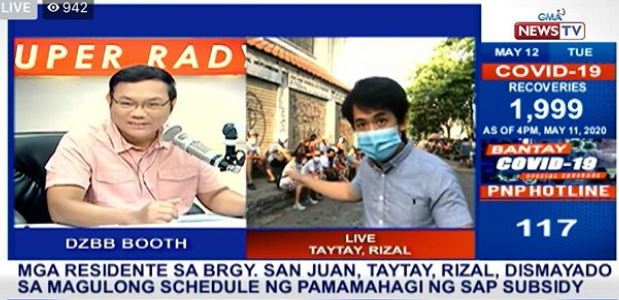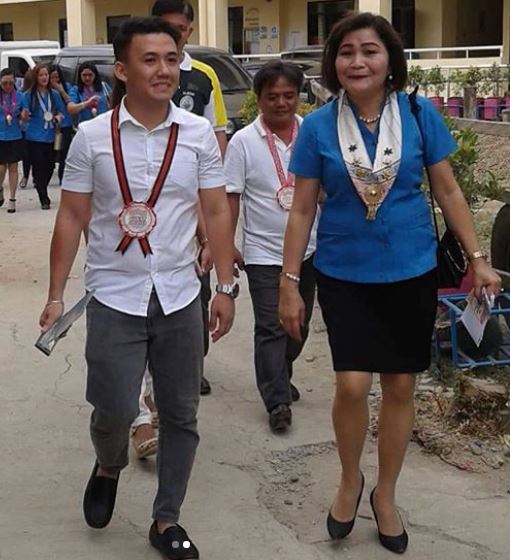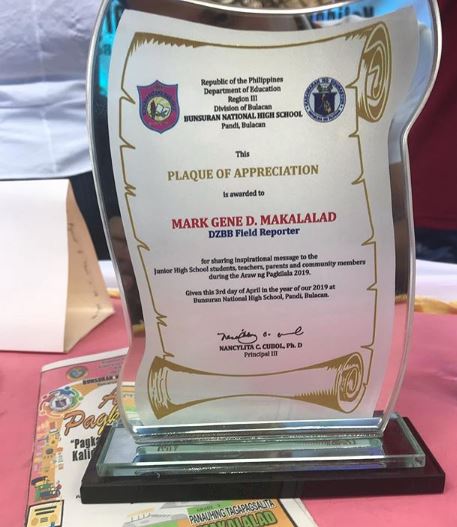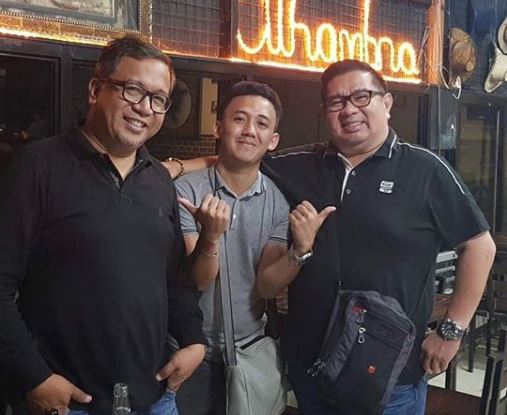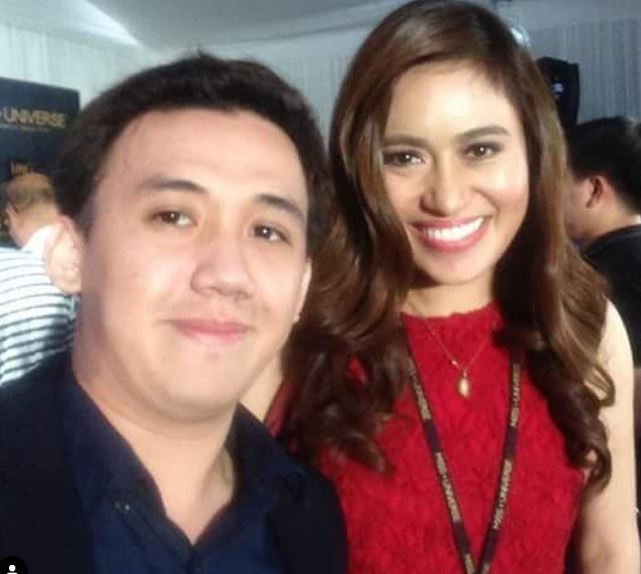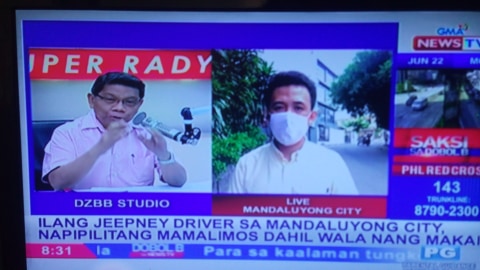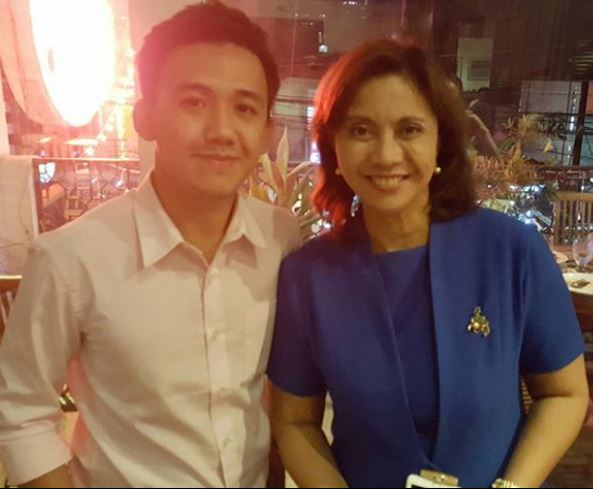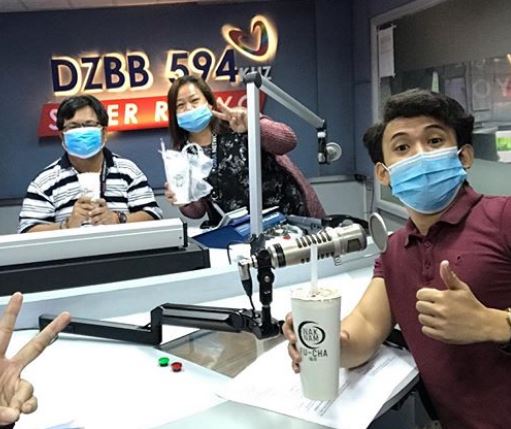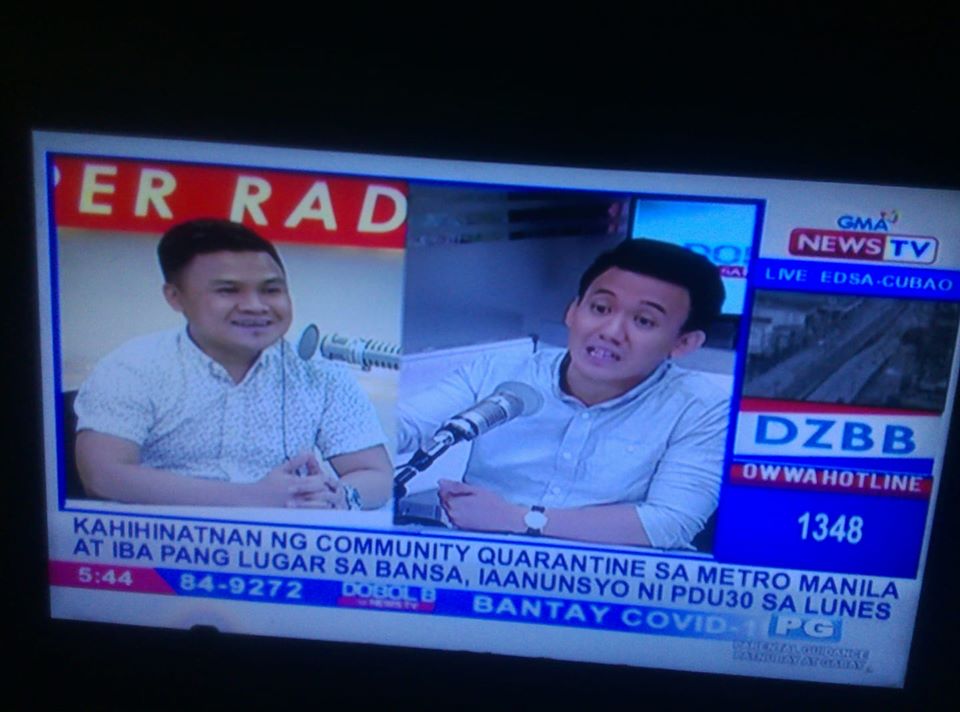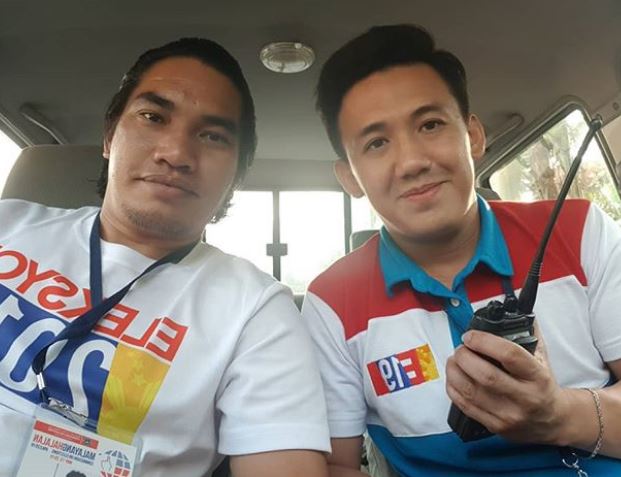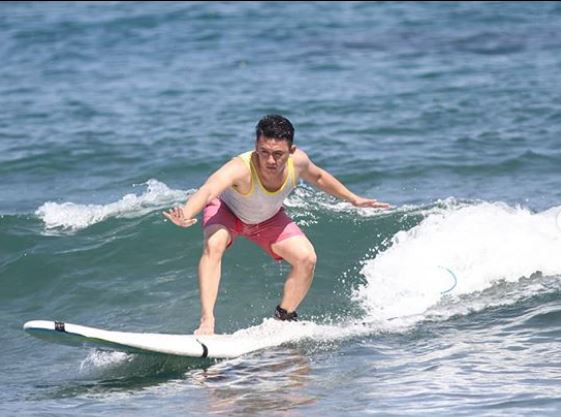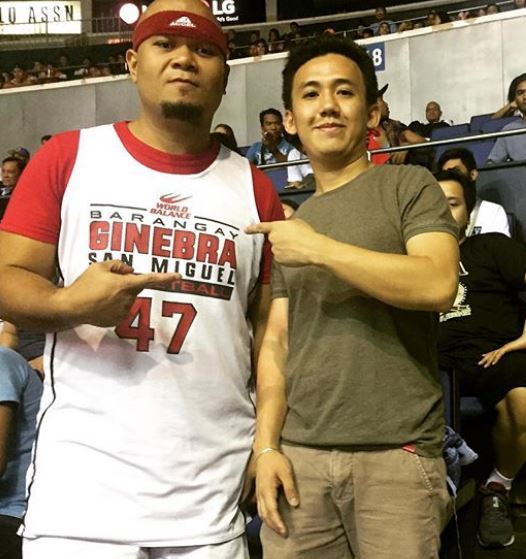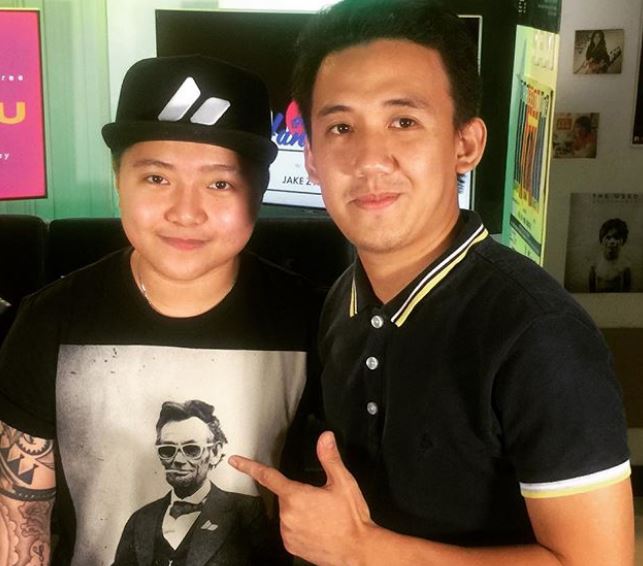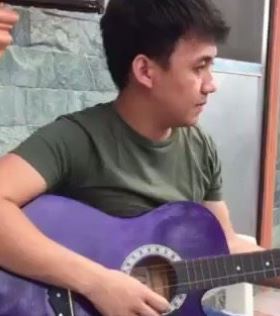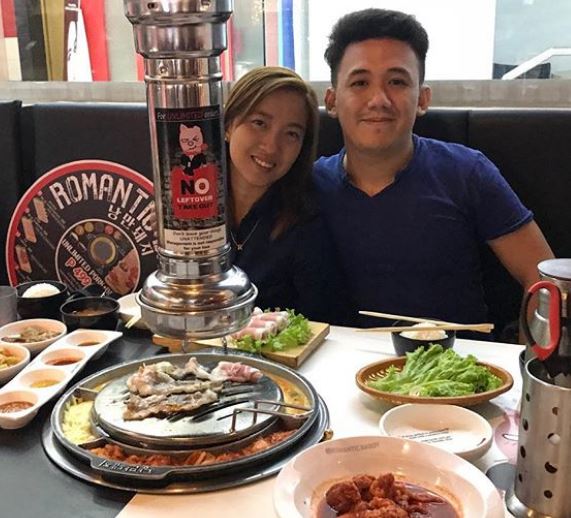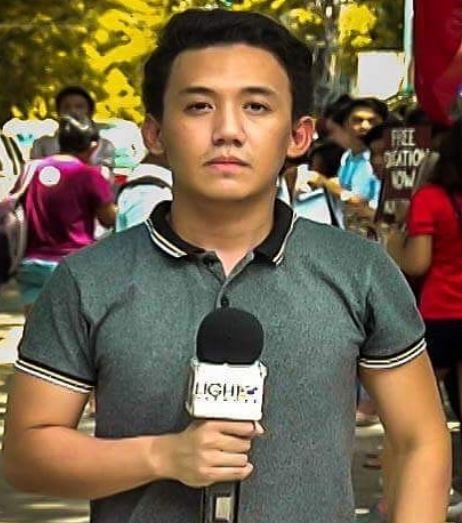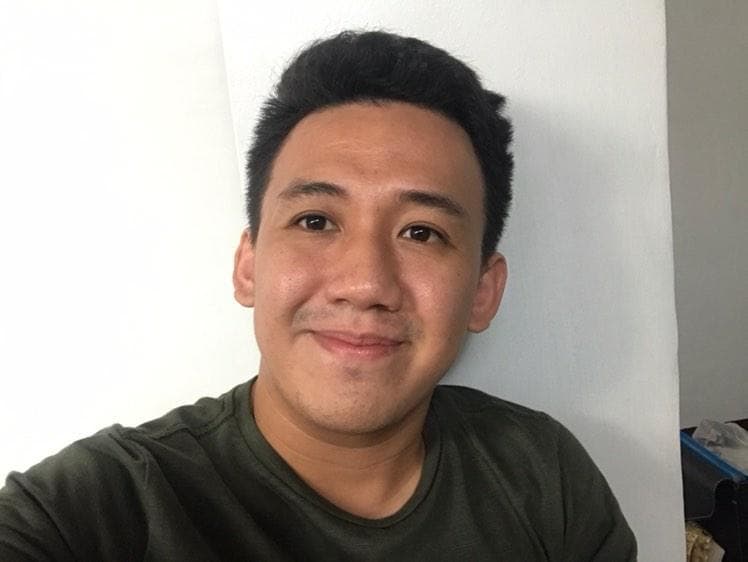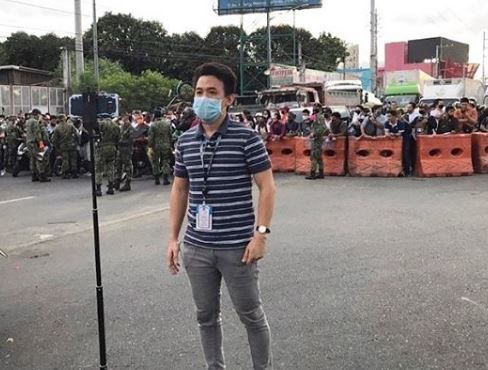 Field Reporters are often times exposed to all kinds of situations (mostly perilous) when out doing their job. Regardless of how many years you are in the broadcast industry, there will always be a unique incident that will & may happen for the very first time, like this "Paninita Incident" on June 25, 2020:
"I was doing a live traffic report in Marcos Highway (Marikina area) earlier, when a group of 4 policemen approached me after my report.
They asked me, "Sir, media ka ba? Patingin ng ID mo?" I answered, "Sir, nasa mobile po nag-live report kasi ako kaya hinubad ko muna" (nakapark lang kami near the checkpoint)
They said, "Dapat po nagpaalam kayo sa amin na mag-la-live po kayo"
I explained, "Araw-araw po ako nag-l-live report sa iba't ibang lugar, ngayon lang ako nakirinig na kailangan magpaalam sa pulis kapag magl-live. Bago po ba yang utos kasi lilinawin ko yan sa JTF-Covid Shield." "Hindi naman po sir, pero kailangan nyo po ng coordination kasi vinideohan nyo po kami." So, pinakita ko yung cellphone ko and I showed them na hindi ko sila vinideohan. Isa pa, ang selfie live ko ang background ay traffic hindi sila. I felt bad kasi napagbintangan ako.
Ito ang argument ko, kunwari ordinary citizen lang ako at naglalalakad at nagvivideo, kunwari, vlogger, kailangan ko rin bang magpaalam sa kanila?
Sumagot yung isang pulis, baka kasi sir "kalaban ka." Doon nagpantig ang tenga ko.
Our conversation ended peacefully naman, I tried to understand them na lang since I respect our authorities.
I asked JTF-Covid Shield Commander Police Lt. Gen. Guillermo Eleazar if there's an existing directive as such. According to him 'walang ganyang instruction, Mark'
IN CONTEXT: Quarantine pass is no longer required in GCQ areas. Permission to seek clearance from police to do live report is NEVER an option."