MANILA, Philippines – Square One BGC, a co-working space located in Taguig opened its doors to the public Friday afternoon. Built and developed by the master planners of BGC, it is inspired by the same spirit that has made this fast-growing city a key driver of business and lifestyle.
Echoing the culture and energy of BGC, Square One is the perfect venue where passionate and creative minds meet, literally. While offering a fun and vibrant atmosphere, it is also a space that's conducive for work. It has all the amenities one needs to get the work done and stay ahead of the game.
Square One also takes pride in offering three things for its clients: convenience, community, and collaboration.
According to Eli Yaneza, manager for business development, property planning, and office leasing of the Fort Bonifacio Development Corporation, what makes Square One unique is its "huge, 200 square meters of open space that allows teams to interact with other people connected to their industry."
This is called the Social Hall that can seat thirty to seventy people. It can host a variety of functions including exhibits, and product launches; as well as team-building activities, and parties that its in-house staff can help set-up. Another area, the Library, is another almost-bare space to hold small-scale events.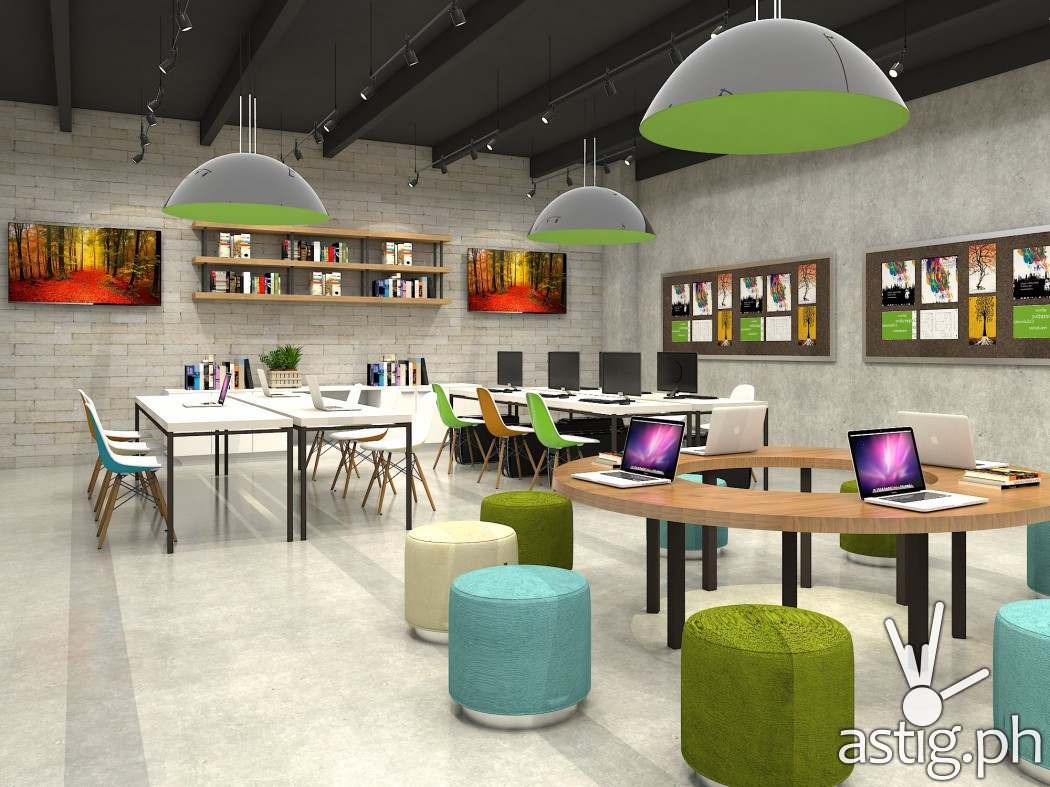 For intimate conversations, groups working on a project together can rent a meeting room that can fit up to ten persons. On the other hand, individuals needing a quieter space, can lease one of the dedicated desks available.
There are two ways to get a spot at Square One BGC: one is to sign up through FlySpaces.com; another is to simply walk-in/drop by the area. Payment can done through cash, checks, or bank deposits.
Square One's strategic location makes it accessible to a lot of establishments – including retail, and coffee shops, restaurants, service and convenience stores, and even parks – that anyone can stroll right in for a breath of fresh air from work.
But if it's impossible to go outdoors, Square One has a pantry, where one can lounge in, or drop by for a much needed caffeine fix.
High-speed internet, coffee and refreshments, as well as messenger services around BGC also come free with the subscription.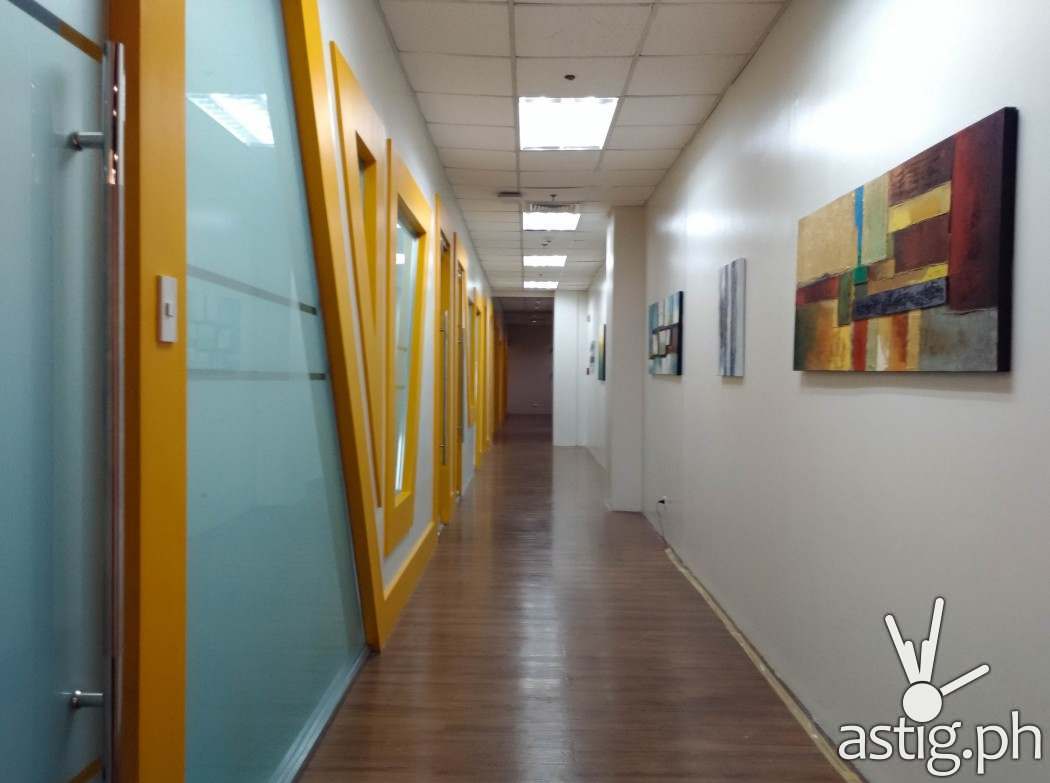 This newest co-working space also takes pride in creating a community of connected individuals. Its community manager, dubbed as Square One's "Funbassador," does not only run the day-to-day operations of the facility but also provides clients with the necessary connections to boost his business, or endeavor. Yaneza explains, "Square One aims to foster partnerships between our clients, to spark a collaboration that would be beneficial to all parties involved."
Square One organizes, and offers training sessions or seminars on various topics to help individuals advance their skills. Aside from that, the facility sets up other enjoyable activities such as speed meetings, motivational discussions called SquareTalks, game and quiz nights, panel interviews, and film screenings, among many others.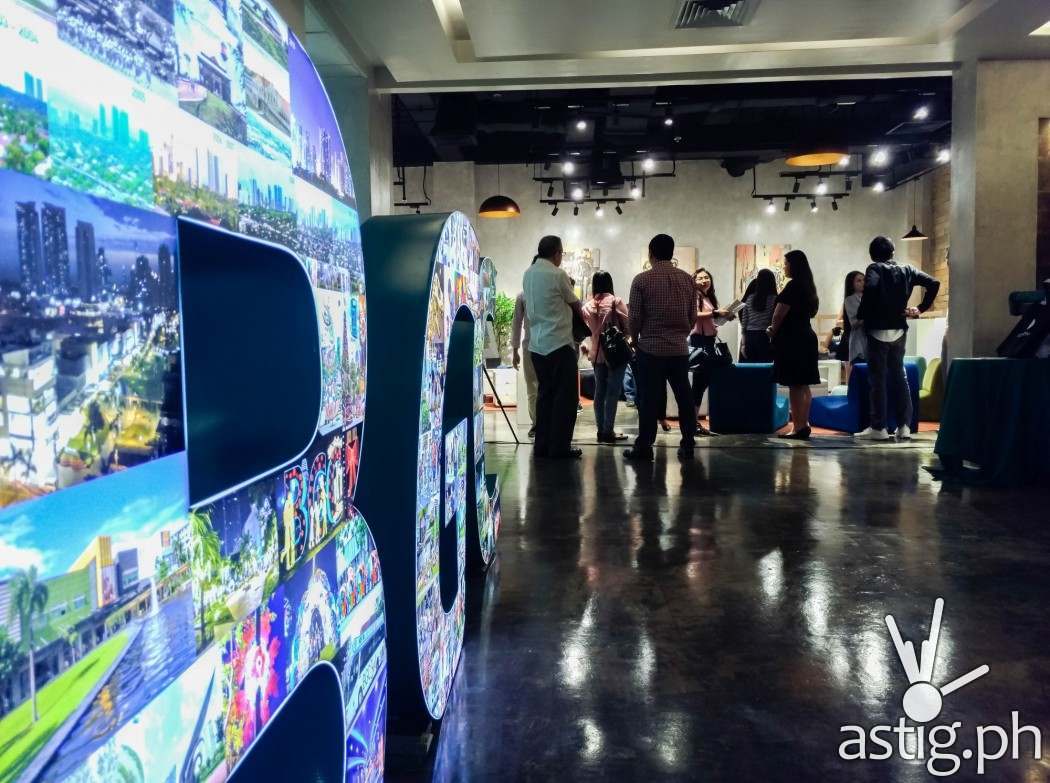 Yaneza reveals, "Together with our marketing team, we will have Square One as the home of BGC's Humpday Wednesdays, where BGCitizens can sit back and relax during the middle of the week. Co-workers will also get to enjoy exclusive discounts and freebies from partner BGC establishments.
Square One hopes to provide a productive working atmosphere for freelancers and independent workers who are deemed as "road warriors who work with a laptop, and are always on the go," says Yaneza.
"Through Square One, we offer startups and small businesses the opportunity to situate their offices at BGC. At a fraction of the normal cost, they can work and grow their ventures in one of the country's key business districts," Yaneza adds.
Square One is located at the ground floor of the Bonifacio Technology Center at 31st Street corner Second Avenue in BGC. Office hours are from Mondays to Fridays, 8am to 6pm. For more inquiries, visit www.squareonebgc.com.ph