Ready your lightsabers folks because Disney and Lucasfilms is back with the 8th installment of the one of the most popular, if not the most popular action sci-fi sagas out there, Starwars. We had a chance to get a special blocked screening, courtesy of the good people from PMCM at Cinama 3, Resorts World Manila. The story continues where it left off after the events of the Force Awakens, with Kylo Ren, and the rest of the First Order trying to continue their Galaxy-wide domination by trying to snuff out the last of the Resistance. Meanwhile, Rey, along with Chewbacca went to a pretty much deserted island to persuade Luke Skywalker to go back to join the fray and defeat the dark side.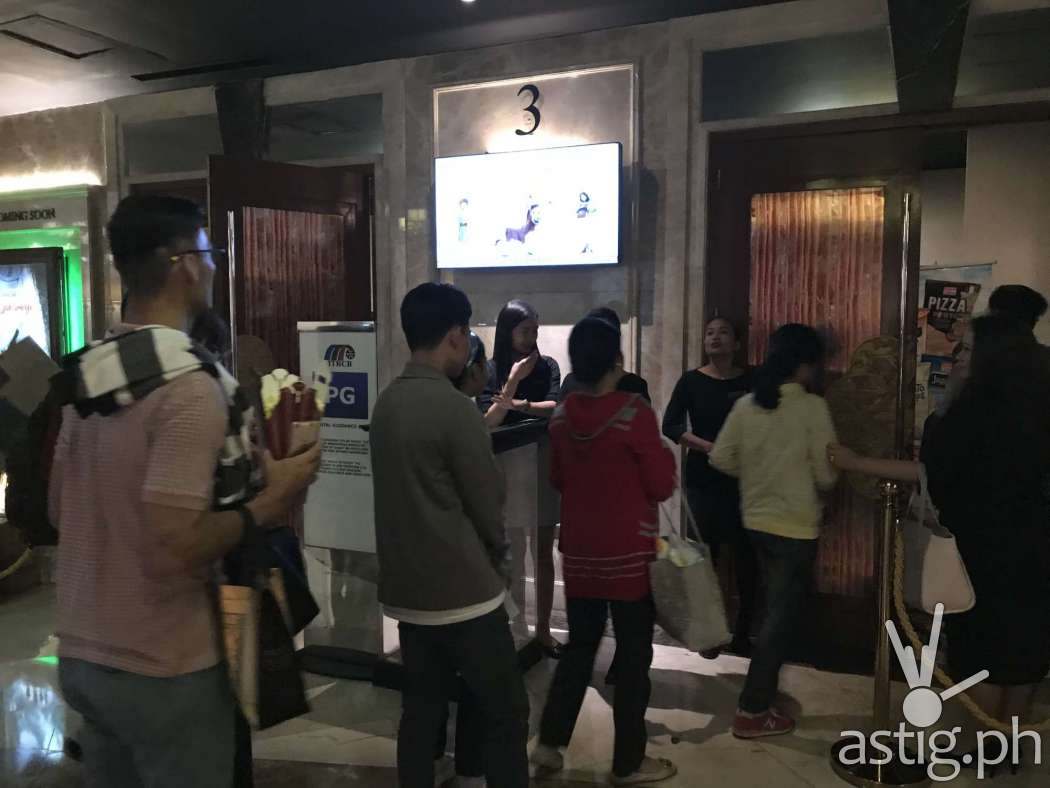 As a big fan of the series myself, this has to be the most intense, action packed and dare I say, funniest Star Wars movie to date. One of my biggest complaints about the big budgeted movie releases nowadays is that they tend to just reveal almost everything the movie thanks to the dozens of trailers that they release to the public. I had my initial concerns about The Last Jedi because they tend to fall into the same trap as these aforementioned movies, but my fears were laid to rest because everything about the Last Jedi is not what it seems. I don't want to talk about the movie too much so as to not spoil everything but I'll tell you this, your Christmas will be much merrier if you watch the Last Jedi this Christmas season.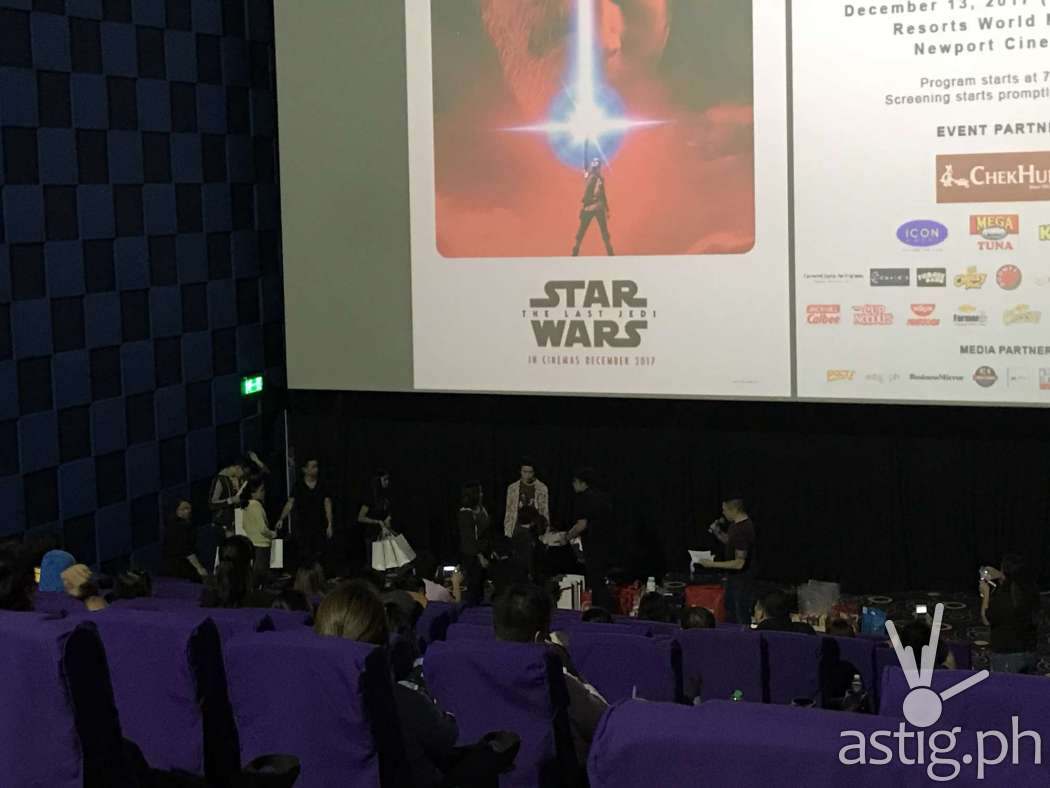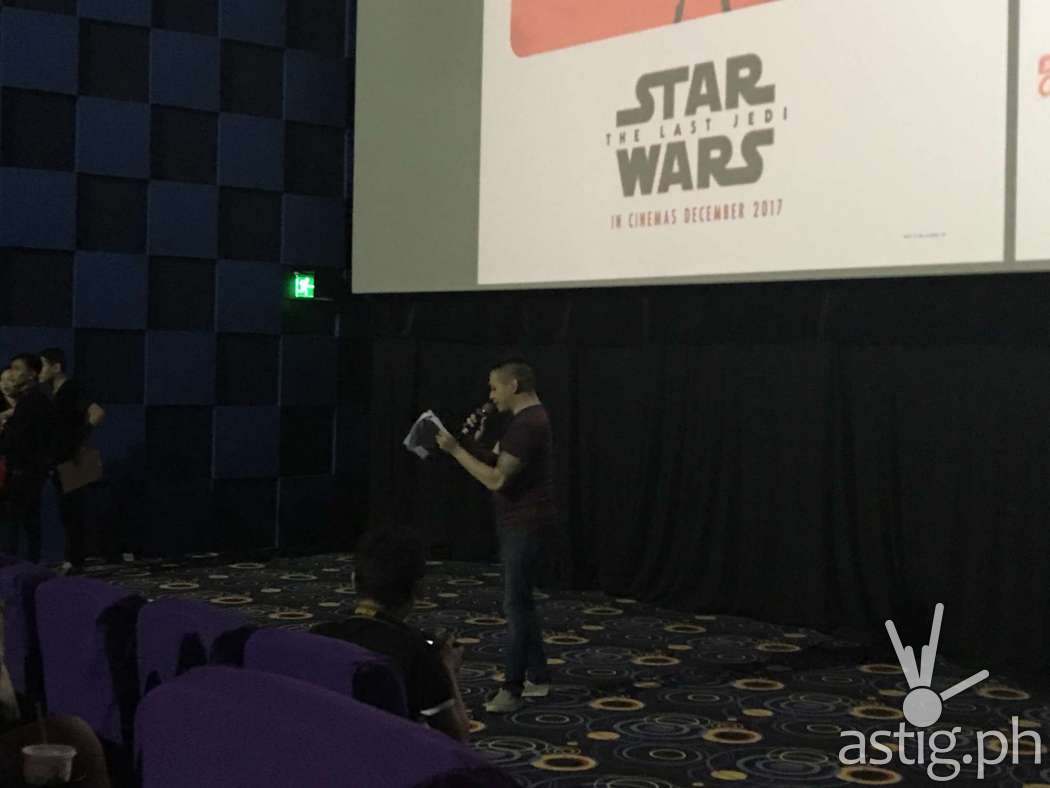 In typical PMCM fashion, the event has been filled with giveaways, raffles, as well as some games hosted by Mr. Vince Golangco from WhenInManila. Me and my friend not only enjoyed the movie, we had tons of goodies to take home as well.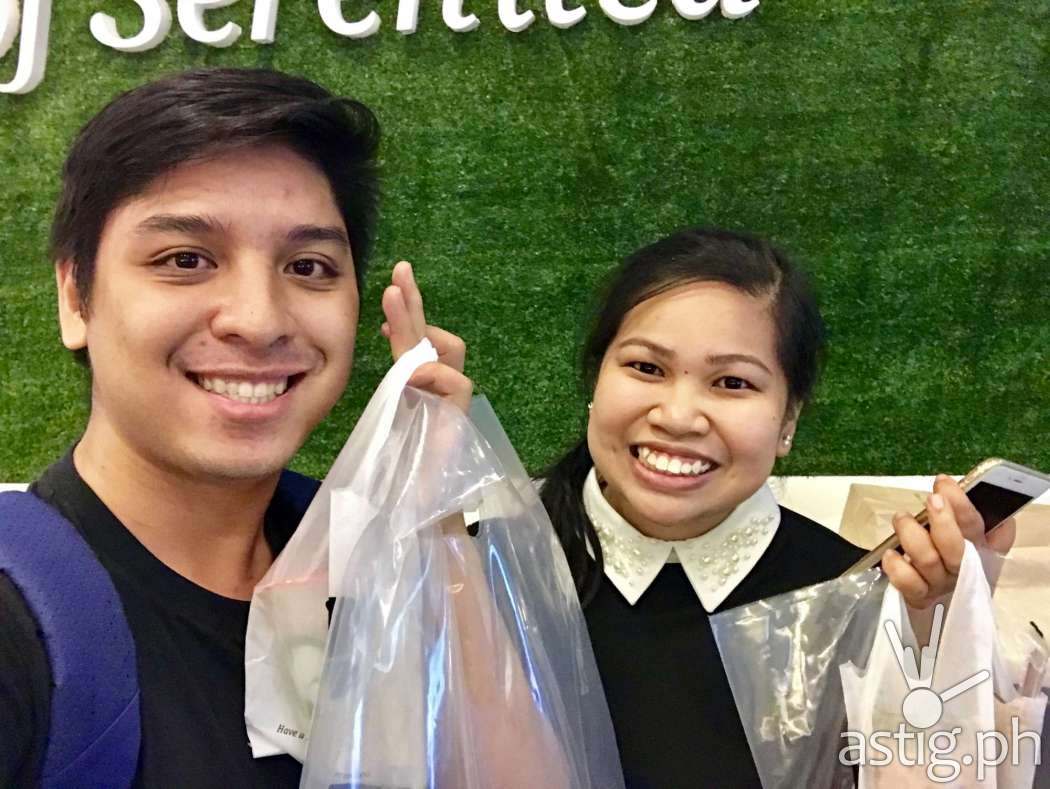 Again, kudos to PMCM Events and Management. You can check out PMCM's Facebook page at https://www.facebook.com/pmcmevents/ for more updates about their latest events and promotions.