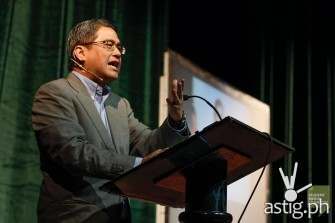 MANILA, Philippines – Aiming to empower student press to be a catalyst of outstanding media pursuits, the De La Salle University-Manila Student Media Center (SMC) initiated the 2nd Student Media Congress held at the Yutchenco Auditorium on July 25-26, 2014.
The Congress convened campus journalists from different secondary schools and colleges nationwide aiming to learn from resource speakers and lecturers who discussed their respective topics.
BBC World News Anchor Rico Hizon keynoted the event's theme, "Empowering Media Catalysts" wherein he stressed that today's student media practitioners are the landscape's future.
The event also converged big names from huge media organizations of different platforms. The Philippine Star Lead Strategist for Creative and Digital Solutions Mick Atienza discussed "Print: Changing the Reading Habits of the Millenials" while ABS-CBN Assistant Vice President and Head for Digital Brand Management Carlos Mori Rodriguez spoke about "Television: Addressing the second screen."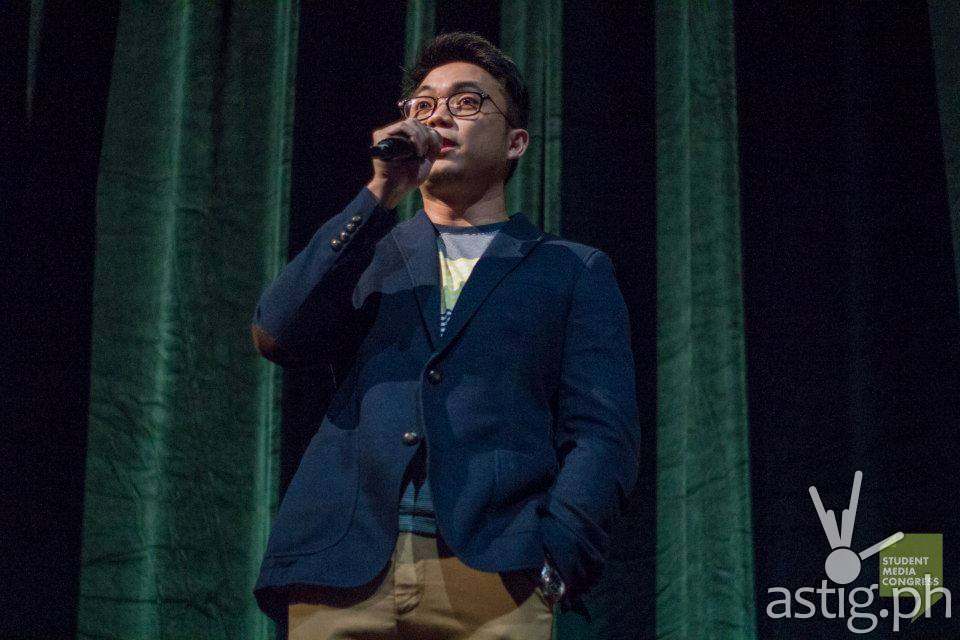 Moreover, Manila Broadcasting Assistant Vice President for Promo Santiago Elizalde focused his lecture on "Radio: Creating Success through Interaction" while the Veteran Journalist Howie Severino tackled "Online: Connecting Generations to Accelerate Change."
La Salle TV (LSTV)
The first day of the event ended by the Soft launch of La Salle TV (LS TV) wherein the Philippine All Stars fired up the stage with its electrifying dance moves. Katarina Rodriguez, Asia's Next Top Model runner-up also graced the event during the Folded and Hung mini campus fashion show together with other La Salista models.
The LSTV launch was sponsored by ETC and JACK TV.
Classroom-based workshops and competition
The second day of the event featured classroom-based workshops which was classified into competing and non-competing events. Competing workshops were news, feature and creative writings, photojournalism, graphic design, editorial cartooning, international photo and printing, video production, web design, social media strategy, magazine lay-out, glamour photography and pre-nuptial photography while non-competing workshops discussed myriad subject courses that concentrated on film making, broadcasting, journalism, campaigns, social media and forms of visual media.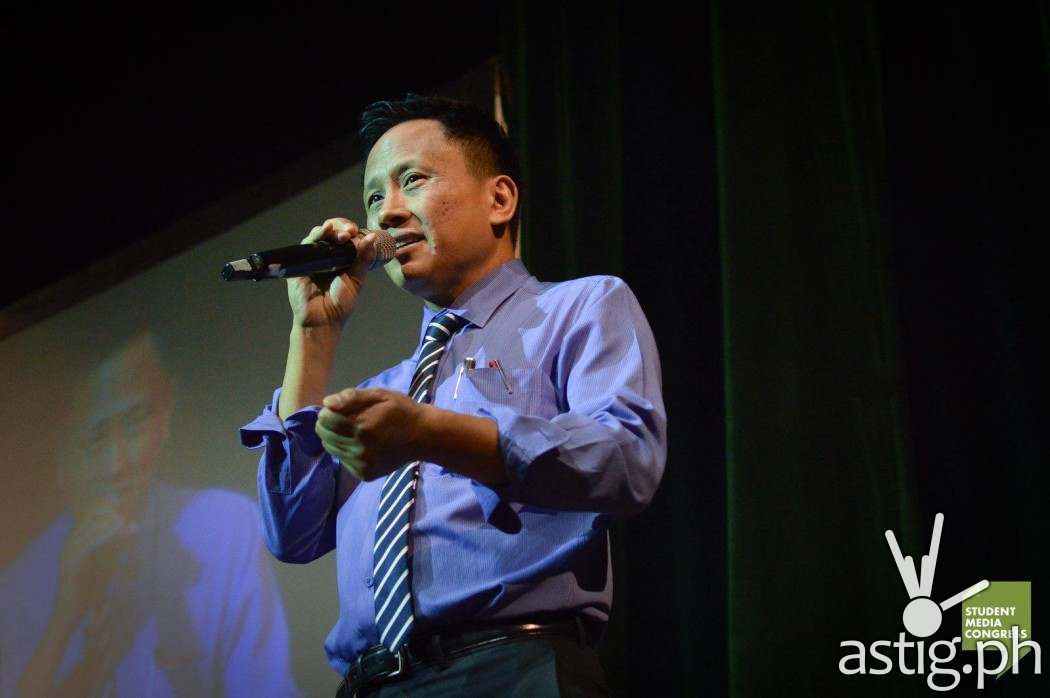 Some of the distinguished lecturers were Celebrity Bianca Gonzales who lectured Hosting, Internet sensation Ramon Bautista for Going Viral on Social Media, Radio Host Tony Toni for Disc Jockeying among others.
Winners for competing workshops were hailed during the closing ceremony entitled Unveil.
Student Media Congress 2014 winners
Here are the winners of the workshops held at the Student Media Congress 2014!
Graphic Design
1st Place – Emmanuel Sambayan (De La Salle Lipa)
2nd Place – JL Marfori (De La Salle-College of Saint Benilde)
3rd Place – Ricardo Cabale (De La Salle University-Dasmariñas)
Video Production
1st Place: GROUP 2
Peter Reyes
Esteffi Candido
Antony Arquezza
Scintos Baudin III
Jenny Billones
Yves Publico
2nd Place: GROUP 3
Jaime Banculita
Viel Dungo
Regina Tamondong
Jane Sotelo
Jill Ison
Rhizza Sombilon
JD Hernandez
3rd Place: GROUP 1
Camille Cachapero
Emmanuel Mendoza
Robert Lesterio
Marie Aribon
Danica Landicho
Francesca Carlos
Gerald Gandia
Pre-nuptial Photography
1st Place – Edison Luna (Ateneo de Naga University)
2nd Place – Julie Anne Macalagay (De La Salle University-Dasmariñas)
3rd Place – Walton Medino (Ateneo de Naga University)
Web Design
1st Place – Jimdrix Diaz (De La Salle-College of Saint Benilde)
2nd Place – Alejandro Bravo (De La Salle-College of Saint Benilde)
3rd Place – Dennis Malbas (De La Salle Araneta)
Glamour Photography
1st Place – Renee Salgado (Malayan Colleges of Laguna)
2nd Place – Mark Macalinao (De La Salle University-Dasmariñas)
3rd Place – Andrew Bernabe (West Visayas State University)
Magazine Layout
1st Place: TEAM DOG
Cirilo Cariga (De La Salle University-Manila)
Ricardo Cabale (De La Salle-University-Dasmariñas)
Alyssa Gonzales (Ateneo de Naga University)
2nd Place: TEAM FROG
Eleanor Reyes (St. Paul University, Makati)
Rikako Marushima (St. Scholastica's College)
Andre Santiago (University of Santo Tomas)
3rd Place – TEAM COW
Rojan Ramosa (Ateneo de Naga University)
Keian Partosa (De La Salle University-Dasmariñas)
Christian Macapagal (De La Salle University-Dasmariñas)
News Writing
1st Place – Katherin Aboy (De La Salle University-Dasmariñas)
2nd Place – Tiffany Marie (West Visayas State University)
3rd Place – Gideon Betito (Adamson University)
Creative Writing
1st Place – Austere Rex Gamao (University of St. La Salle)
2nd Place – Liana Regala (De La Salle-College of Saint Benilde)
3rd Place – Janssen Cunanan (De La Salle University-Manila)
Photojournalism
1st Place – Pauline Mata
2nd Place – Tricia Castillo
3rd Place – Abby Guzman
Feature Writing
1st Place – Karla Diego Panganiban (University of St. La Salle)
2nd Place – Gwendolyn Ang (Jubilee Christian Academy)
3rd Place – Hannah Alyssa Ang (Jubilee Christian Academy)