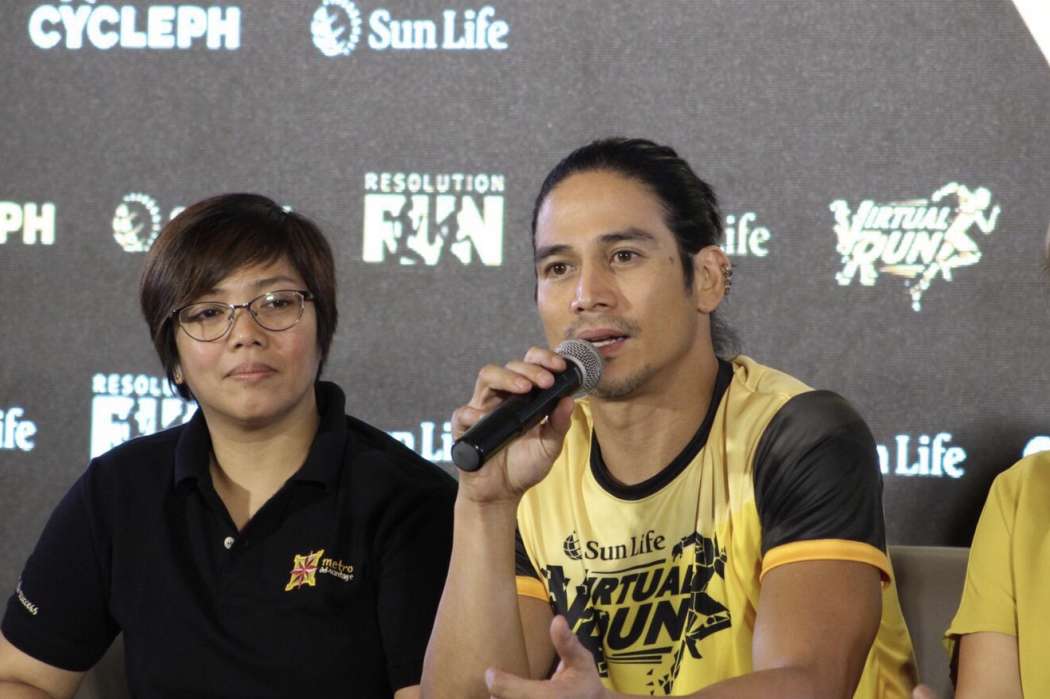 SunPIOLOgy Season is Back!
Sun Life Philippines and its long-time ambassador Piolo Pascual are once again joining hands for SunPIOLOgy, a sporting event that aims to encourage more Filipinos to live healthier lives.
Celebrating its 11th year, the event carries the theme "SunPIOLOgy Xone" and will feature the following highlights:
Sun Life Virtual Run, Sun Life Cycle PH, and Sun Life Resolution Run. These sporting events were presented to the media during it's Press Launch recently held at the Versailles Tent of Novotel in Cubao, Quezon City.
"Sun Life aims to offer Filipinos more avenues to pursue their health goals. With SunPIOLOgy, we are able to make the pursuit fun and engaging through a variety of sporting events, while the charity component makes it more meaningful and memorable," Sun Life Chief Marketing Officer Mylene Lopa said.
"We are thankful that as we mark 11 years of SunPIOLOgy, we continue to grow our community and effectively promote the importance of living healthier lives."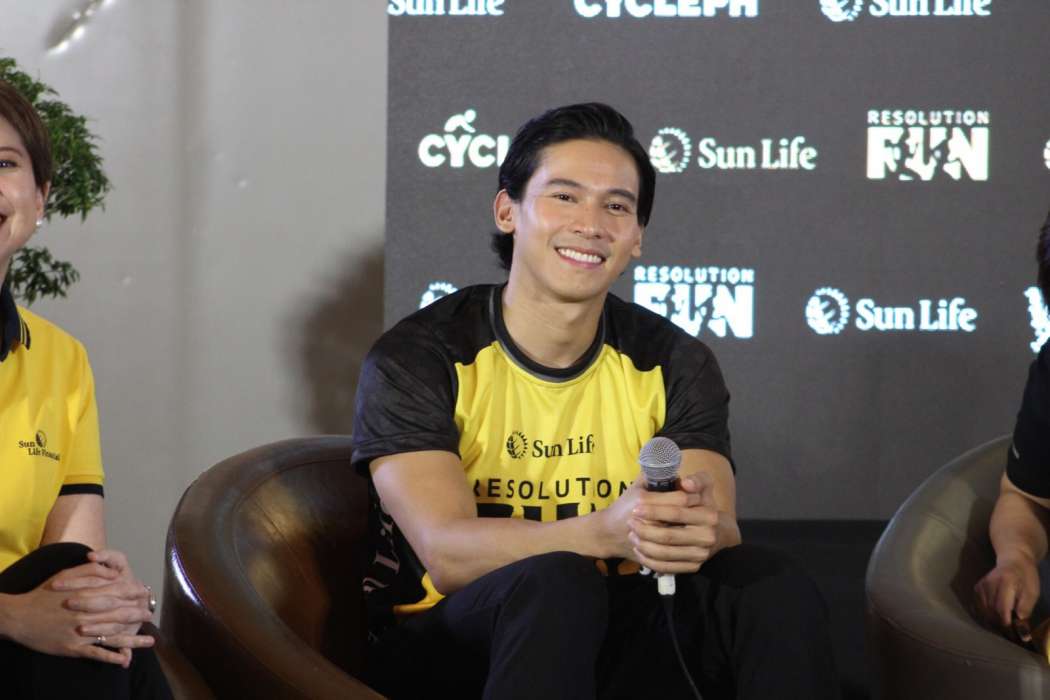 Actor and athlete Enchong Dee is the latest Sun Life Health and Wellness Ambassador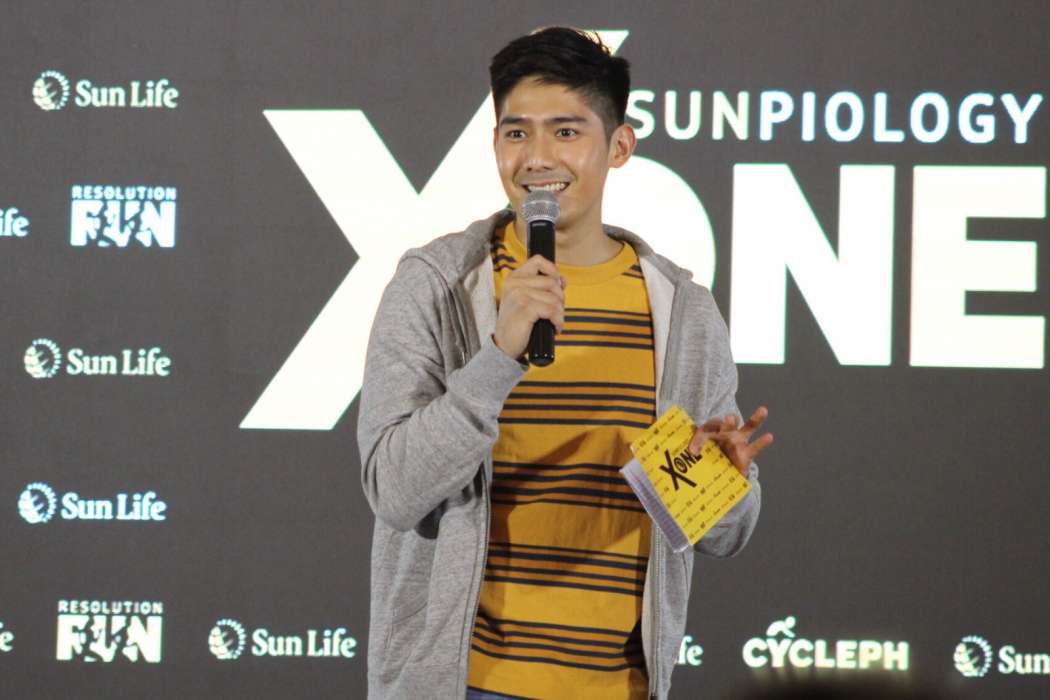 In-demand MC (master of ceremony), Star Magic artist and sports enthusiast Robi Domingo has been hosting many of SunLife PH's press conferences and sporting events.
Sun Life Virtual Run: Run anytime, anywhere
As explained by Takbo.PH founder, Jinoe Gavan, the Sun Life Virtual Run is a long-distance race that participants may complete anytime, anywhere. Participants from different parts of the country may challenge themselves to complete an accumulated distance of 50 or 125 kilometers which can be spread over 30 days. This way, runners can pace themselves and freely strategize in accomplishing their target distance within the prescribed period. Progress is tracked using a GPS watch, a fitness band, a running app on a smartphone, or by taking a photo of the progress on the treadmill and submitting it via www.takbo.ph.
The Virtual Run is also the newest and latest addition to the SunPIOLOgy sports series.
Registration for Sun Life Virtual Run is ongoing at www.sunpiology.com and will be open until October 14, 2019.
The run period will be from October 15 to November 15, 2019.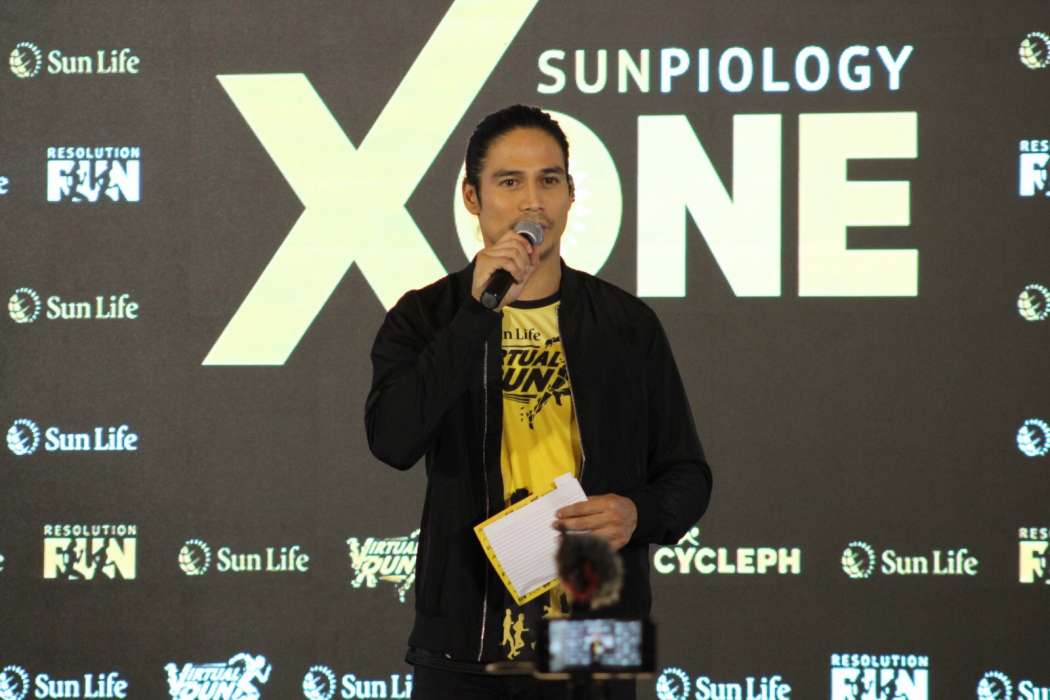 Known to many as the famous Papa P, he has pledged to join Virtual Run in the 125KM category, accumulated distance doable for a month.

Sun Life Cycle PH: Family bonding on wheels

Nurturing the Filipinos' growing love for cycling, Sun Life Cycle PH is back to take cyclists on fun and exciting routes that will run from Bonifacio Global City to Pasay City. Participants of all fitness levels are welcome to join. Categories for the Sun Life Cycle PH are: Tricycle Ride (100 or 500 meters) designed for children ages two to five; Kids Ride (30-minute Solo or Family Ride) for children between the ages six to 15; Short Ride (20 kilometers) for participants 10 years old and above; and Long Ride (40 kilometers) for participants 14 years old and above. With partially closed roads and kid-friendly biking paths, the event can be a chance to bond with the entire family.  It may also serve as an introduction to races for cycling enthusiasts.
Sun Life Cycle PH will take place on November 23, 2019. Registration is ongoing at sunlife.cycleph.com and will be open until November 22, 2019.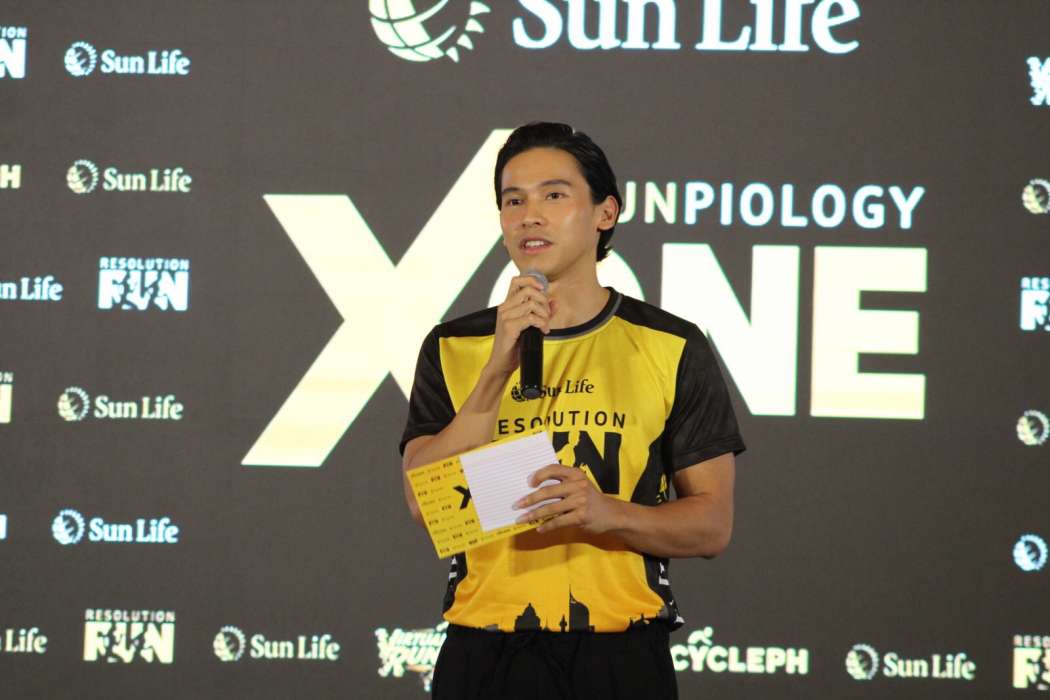 Speaking of runs, Enchong, known for his award-winning swimming skills and former National Athlete on previous SEA Games, is training at the moment for his debut marathon abroad and is participating the Osaka Marathon on December 1, 2019 in Japan. Good luck, Enchong!

Sun Life Resolution Run: Race to fight diabetes

An exciting and energizing way to kick off Sun Life Philippines' 125th anniversary in 2020, the Sun Life Resolution Run is a race that aims to get everyone into a healthy mindset as the year starts. Hosted by Sun Life in select Asian countries, increasing awareness in diabetes prevention and management is one of the company's advocacies that is especially crucial in the Philippines, as the disease has been declared as an epidemic in the country.
The Resolution Run will feature the "125 Xone," where runners will pass through "xones" aligned with the diabetes prevention theme. Moreover, 125 lucky runners will also get to win electronic gift cards worth P1,250, which they can redeem in various partner stores.
Attended by some of the country's brightest stars, the run will double as a charity event that will benefit the Hebreo Foundation, Noordhoff Foundation, and Star Magic scholars.
Sun Life Resolution Run will take place on January 18, 2020, at Camp Aguinaldo, Quezon City. Registration will begin on November 15, 2019, at www.sunpiology.com and select Toby's Sports Stores until race kit supplies last. Race categories and further details will be released soon.
I have personally joined SunPIOLOgy Run since 2011 and through the years, I have noticed that Papa P has really encouraged a lot of his fans and supporters and even non-sporty type of participants to join fun runs and health events.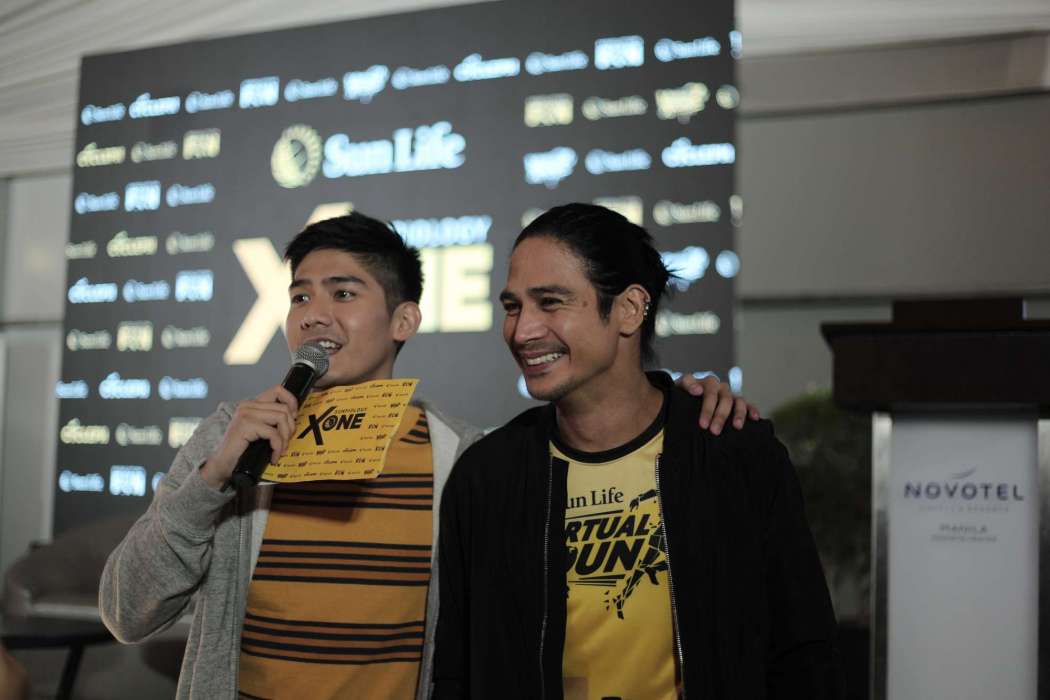 Robi and Piolo loves teasing and jokes each other every SunLife PH press conferences and we the Media always have a fun time seeing their brotherly friendship on and off showbusiness.
Race freebies await participants in the SunPIOLOgy Xone events.
"What sets SunPIOLOgy apart is the community it has built through the years," Pascual said. "Each event is fun and exciting, and now, we are bringing the SunPIOLOgy brand of wellness to the virtual world so that we can motivate even more people. With this, I'm sure more Filipinos will experience what it means to live healthier and brighter under the sun
For more about Sun Life's health and wellness initiatives, follow @SunLifePH and @GoWellPH on Facebook, Twitter, and Instagram.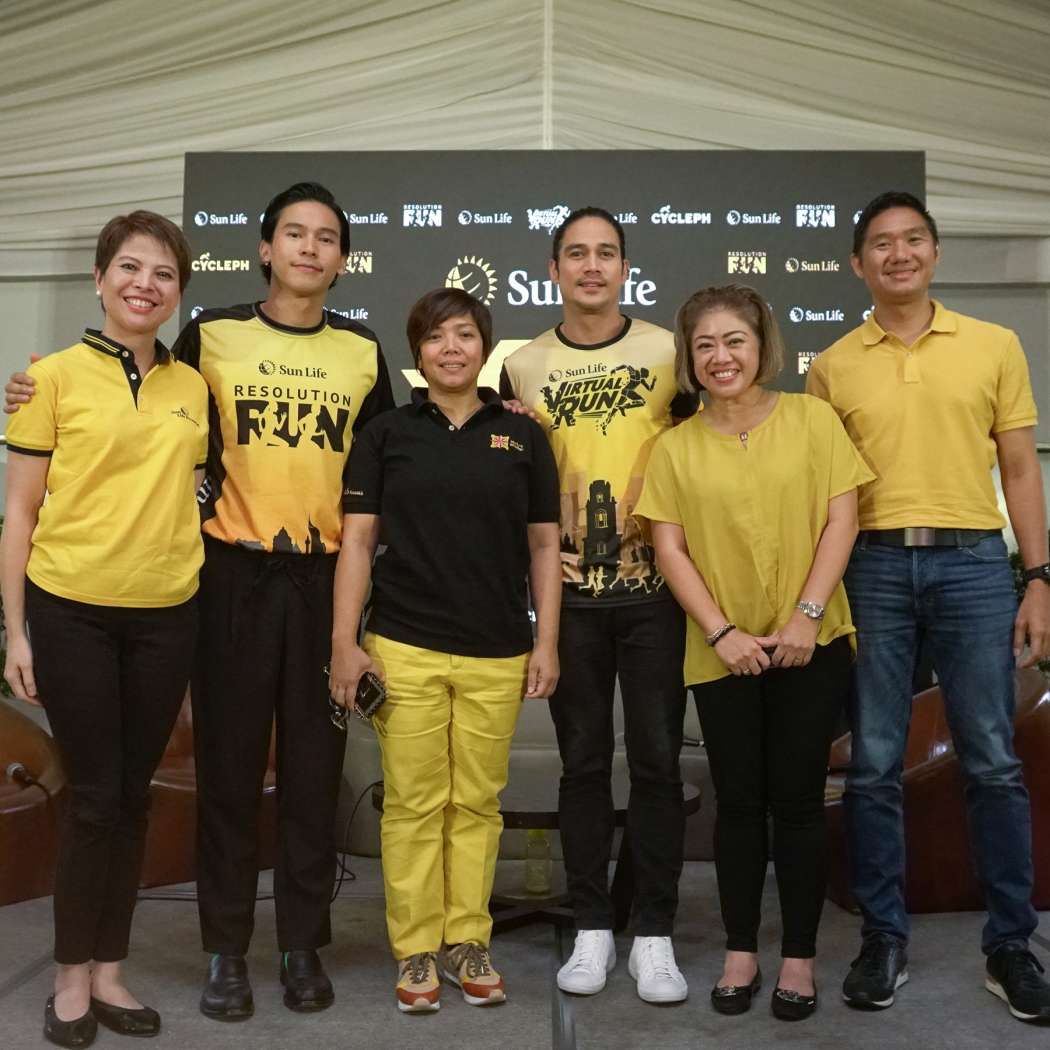 The SunLife PH SunPIOLOgy Xone Team:
Mylene Lopa, Chief Marketing Officer, Sun Life Philippines; Enchong Dee, Sun Life Health and Wellness Ambassador;
Judith Gabatino, Managing Director, MetroAd; Piolo Pascual, Sun Life Philippines Brand Ambassador;
Princess Galura, Sunrise General Manager and Jinoe Gavan, Takbo PH.
Congratulations SunLife PH, Papa P and the entire SunPIOLOgy and Star Magic Families!
Cheers to healthier lives!